The Branch Village Midrise in Camden, NJ Breaks Ground
The Branch Village Midrise, a new 50-unit affordable housing community in Camden, NJ, broke ground on Wednesday, November 30. The new community is being built on the former site of obsolete public housing, and is the latest effort in the revitalization of the city's Centerville Neighborhood.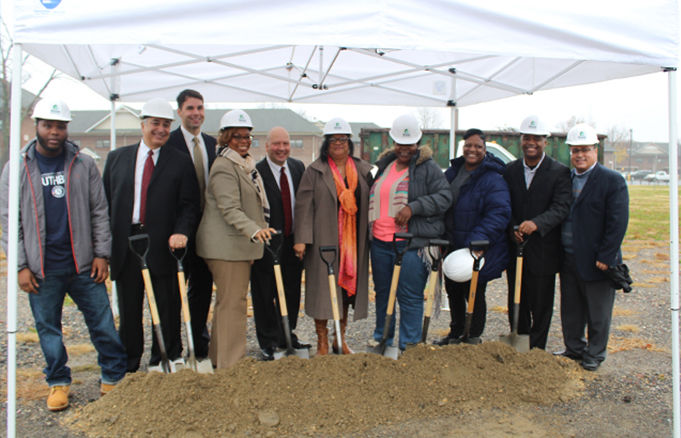 WRT is serving as the master architect for the first phase of a comprehensive redevelopment planned for the former site of Clement T. Branch Village. The $16 million three-story elevator building replaces 34 units of outdated public housing with 50 modern, energy efficient, high-quality affordable rental apartments. The 50 units are comprised of 44 one-bedroom apartments and six two-bedroom apartments.
The community's amenities will include approximately 5,000 square feet of community space for resident service and recreation as well as quiet areas, flex lounges on each floor, common veranda spaces, and laundry rooms. The environmentally conscious design includes Energy Star-certified appliance and fixtures, and a planned rain garden which will help manage stormwater runoff at the site.
Construction is slated for completion by April 2017.