SF Bay Trail RAAPP Project Receives Planning Award at California Trails and Greenways Conference
The Merit Award for Planning recognizes projects that initiated and implemented a unique trail or greenway planning project that reached a significant milestone in 2021.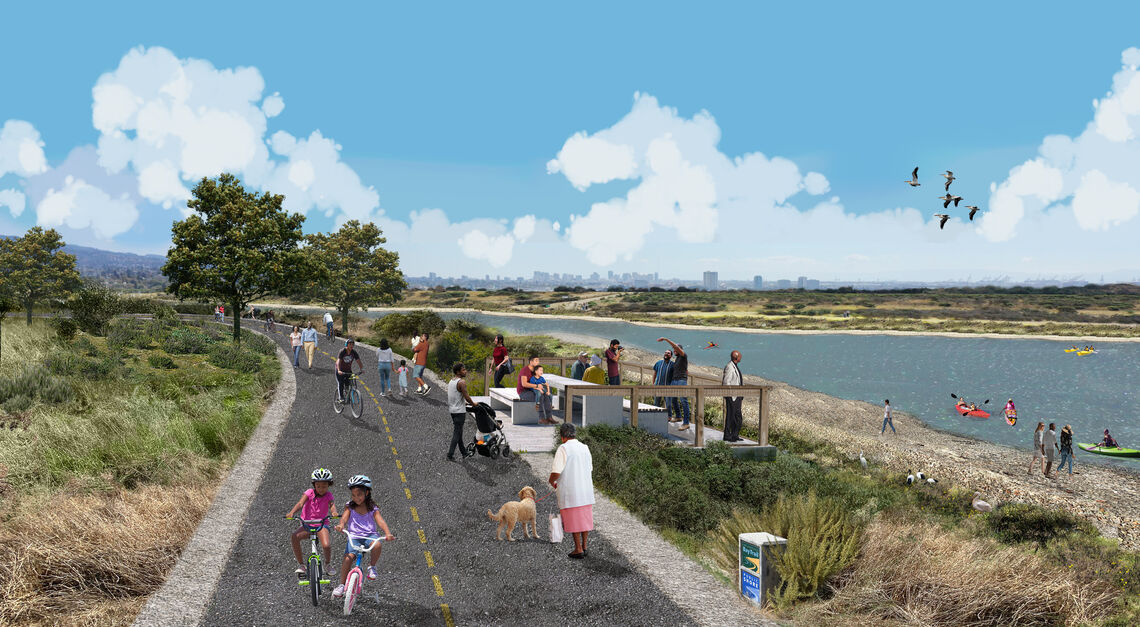 The San Francisco Bay Trail Risk Assessment and Adaptation Prioritization Plan (RAAPP) reimagines restoration and public access along the East Bay shoreline in the wake of sea level rise. As impacts of sea level rising will be experienced disproportionately by disadvantaged communities and affecting critical infrastructure, housing, educational opportunities, and access to regional transportation, RAAPP identifies vulnerabilities, examines possible adaptation approaches, and provides guidance for planning within a complex geographical, environmental, and regulatory context.  

RAAPP was completed in April 2021 and the East Bay Regional Park District (EBRPD) is working with project consultants and partners to implement projects identified in the RAAPP.  
California Trails & Greenways provides high-quality education and networking opportunities for urban, rural, and backcountry trail professionals. Leading trail experts gather at the annual conference to explore and collaborate on the latest advances in trail design, construction, maintenance, interpretation, volunteerism, and management.