Three WRT Neighborhood Plans Lead to HUD Choice Implementation Grants
WRT is connected to three of the eight Choice Neighborhood Implementation Grants awarded by HUD this year, having led transformative planning efforts for each of these neighborhoods.
A combined $150 million in U.S. Department of Housing and Urban Development's Choice Neighborhood Implementation (CNI) grants have been awarded to the Hill District (Bedford Dwellings) in Pittsburgh, PA, the Kingsessing Neighborhood (Bartram Village) in Philadelphia, PA, and the Northeast Wilmington neighborhood (Riverside) in Delaware.
These grants will fund the creation of new mixed-income housing communities, improve economic development opportunities, and support wide-scale community revitalization efforts that focus on the three areas of "Housing, People, and Neighborhood."

WRT's housing and neighborhood planning efforts helped set the stage for the implementation of approximately 2,000 units of mixed-income housing as well as neighborhood and social service investments over the next decade in the PA/DE region. 
Blossom at Bartram
Philadelphia, PA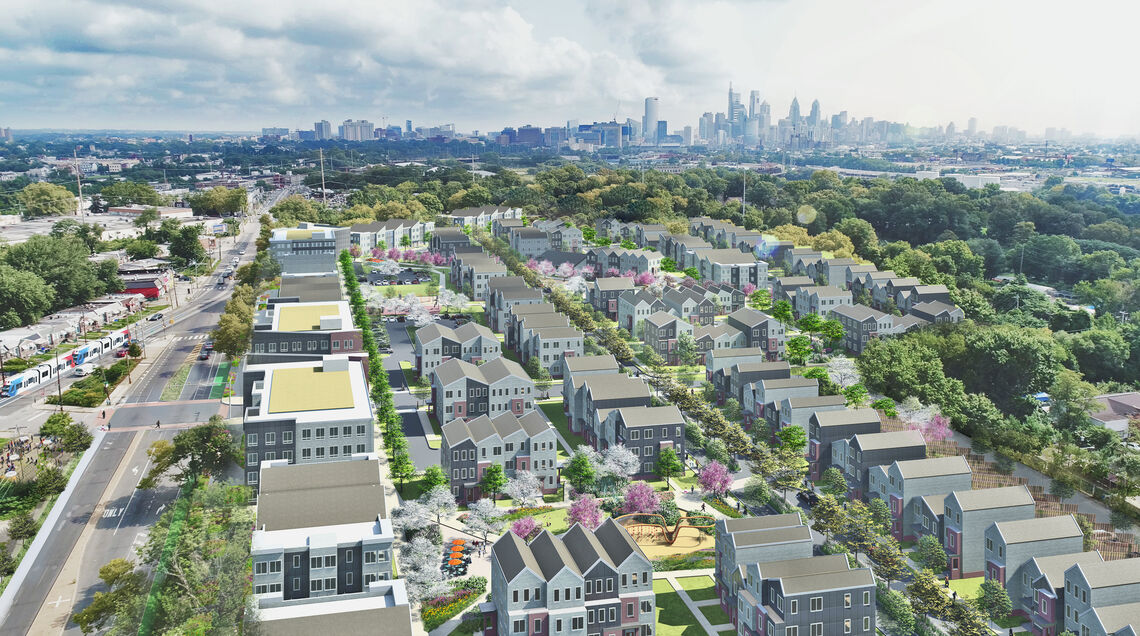 The $50 million grant awarded to the Philadelphia Housing Authority will be used to rehabilitate and transform affordable housing at Bartram Village, as well as make investments to create a neighborhood that is vibrant, well-connected to services and public transportation, and is safe and welcoming for Philadelphians. WRT led the revitalization plan, Blossom at Bartram, a culmination of two years of intensive engagement and collaborative work between the City of Philadelphia, neighborhood residents, local organizations, development partners, and other community stakeholders. 
Bedford Dwellings
Pittsburgh, PA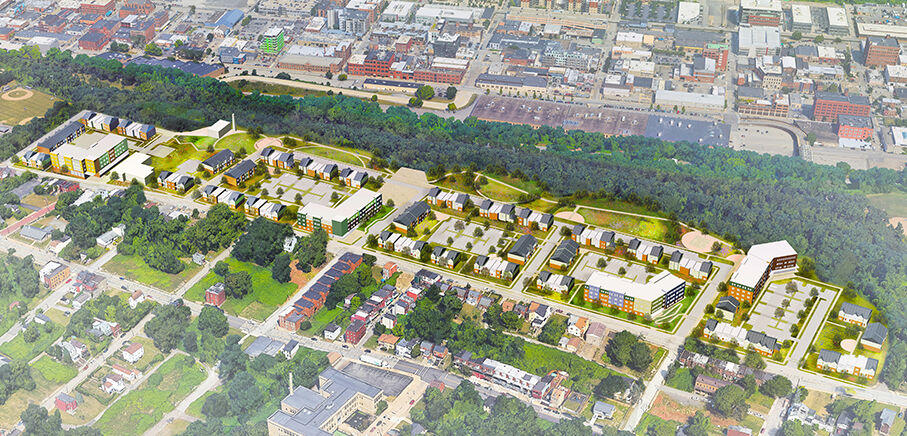 The $50 million neighborhood revitalization grant will be used to rehabilitate affordable housing in Bedford Dwellings, as well as make investments that will transform the surrounding neighborhood. 

WRT has been collaborating with the City of Pittsburgh and the Housing Authority of the City of Pittsburgh (HACP) for a number of years on reimagining Bedford Dwellings. Located in the culturally and historically rich Hill District, Bedford Dwellings is a 411-unit housing complex in need of redevelopment. WRT led the Bedford Connects Choice Neighborhood Plan, and was reengaged to help submit an Implementation Grant proposal. The Housing, Neighborhood, and People plans outlined in the original plan were updated to reflect new markets and refined community priorities. The plan is to implement 823 units altogether, more than doubling the housing supply in a neighborhood that is at risk for displacement due to development in nearby downtown and Oakland. 
NE Wilmington Community Plan and Riverside Master Plan
Wilmington, DE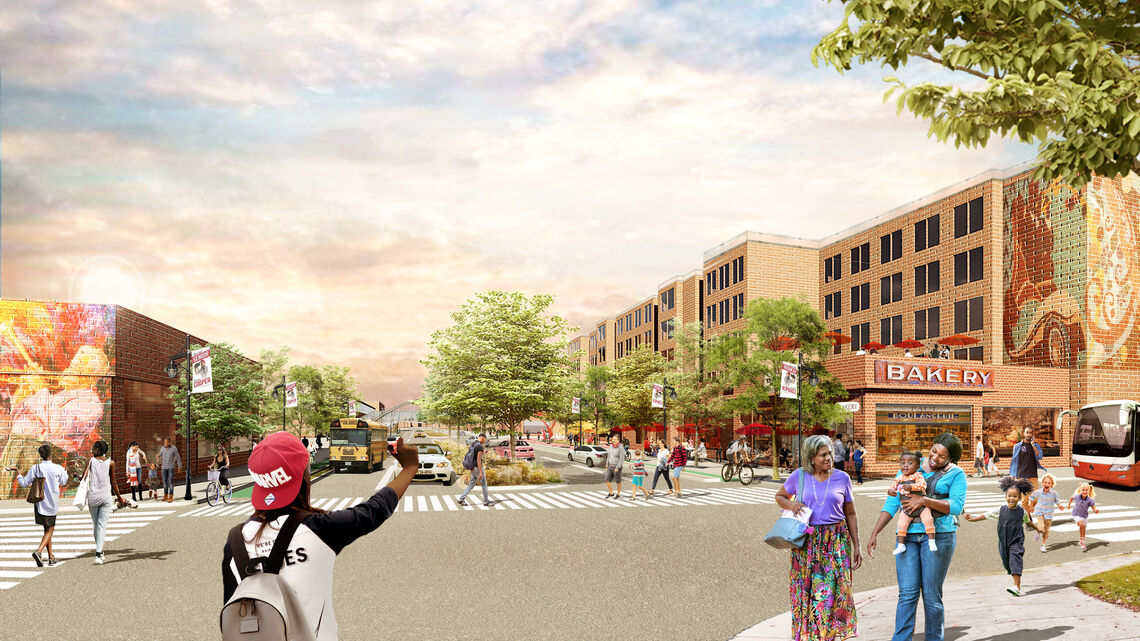 The Wilmington Housing Authority (WHA) and the City of Wilmington received $50 million to support the community revitalization plan for Northeast Wilmington.  
WRT first worked with Pennrose Properties, WHA, and REACH Riverside to develop a new vision and master plan for the Riverside community. The plan, which was based on the national model of Purpose-Built Communities, included a complete transformation of the previously isolated Riverside public housing community into a mixed-income community, introduced new open spaces and greenways and a new Kingswood Community Center, while strengthening connections to local schools and employment.

WRT's work then grew and expanded to the entire Northeast Wilmington community. Working again with REACH Riverside and its partners, WRT developed the Northeast Wilmington Community Plan, which served as the basis for the Choice Neighborhood Implementation Grant. Led by the WRK Group (The Warehouse, REACH Riverside, and Kingswood Community Center), this plan provides a ten-year vision and action plan for the future of Northeast Wilmington.