Trenton, NJ receives $1.3 million HUD Choice Neighborhoods Planning and Action Grant
WRT will serve as Planning Coordinator for the Donnelly Homes Transformation Plan in North Trenton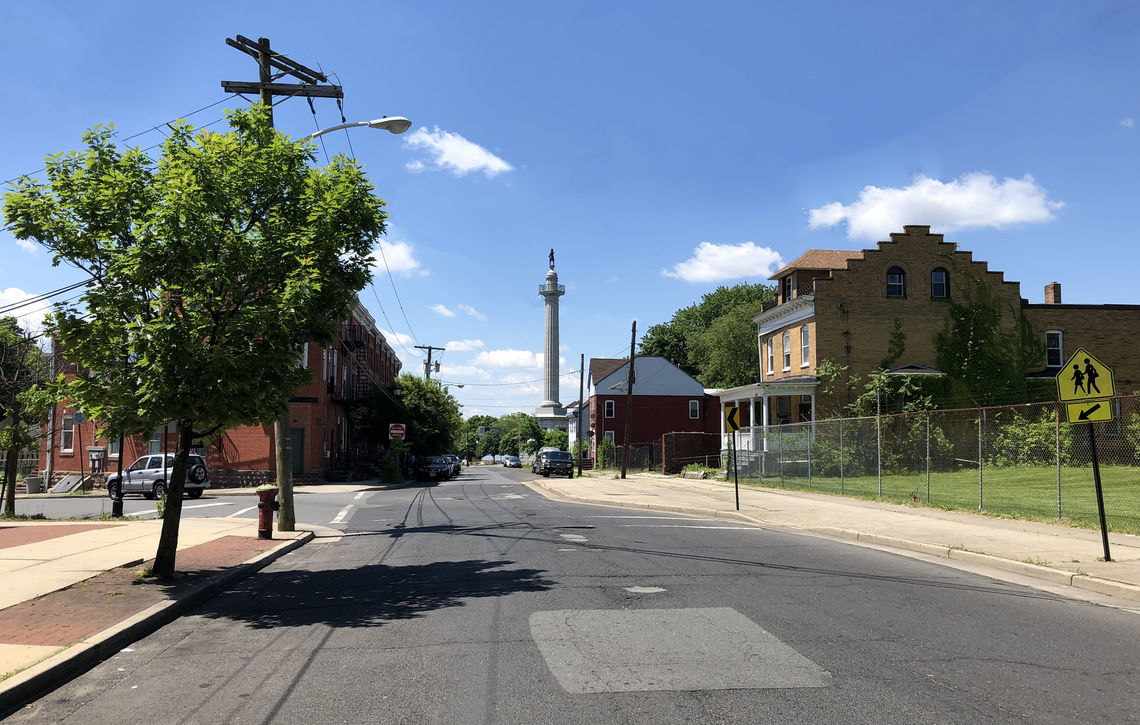 Bonnie Watson Coleman, U.S. Representative for New Jersey's 12th congressional district, recently announced that the Trenton Housing Authority and the City of Trenton have been selected to receive a 2019 Choice Neighborhoods Planning and Action Grant from the U.S. Department of Housing and Urban Development (HUD). The $1.3 million grant will support the development of a comprehensive neighborhood transformation plan for Donnelly Homes, the largest public housing site in Trenton.
While Donnelly Homes is characterized as distressed today, it has all the ingredients of a vibrant urban neighborhood—compact walkable blocks, commercial corridors, easy access to jobs, an anchor institution in Capital Health Medical Center, parks, schools, and churches.
"As some of the oldest public housing units in Trenton, the Donnelly Homes are in desperate need of an upgrade. The funds available through this grant can be used to fully transform the Donnelly Homes site in the way the community feels will meet its needs. The product of this effort will no doubt breathe new life into Trenton's North Ward. I can't wait to see the future the people of Trenton decide upon," said Representative Watson Coleman. 
The U.S. Department of Housing and Urban Development (HUD) received 20 applications for the FY2019 Choice Neighborhoods Planning and Action Grants across the nation and awarded only four grants, totaling $5,150,000.
The grant comes at an exciting time as Downtown Trenton is experiencing a new investment in the central business district. The North Trenton/Battle Monument neighborhood (where the Donnelly Homes site is located) dates back to the Revolutionary War and enjoys a rich cultural heritage that will help position it to take advantage of area investments.
Working in unison with the Trenton Housing Authority and the City of Trenton, WRT will lead the planning effort. Drawing upon decades of experience, we will bring together Trenton's vast network of partners along with neighborhood residents and local leaders to create an ambitious yet achievable vision for Donnelly Homes and the surrounding area that is firmly rooted in the aspirations, culture, and history of the community.
This award marks WRT's 20th Choice Neighborhoods project. We are currently serving as Planning Coordinator for the Bartram Choice Neighborhood in Philadelphia, PA ($1.3 million CNI Planning and Action Grant) and have led planning efforts in Asbury Park, NJ, and Newport News, VA, which received a $30 million HUD CNI Implementation Grant earlier this year. We are proud to reach this significant milestone and honored to help ignite meaningful change in so many communities across the country.
We send our huge congratulations to the Trenton Housing Authority and the City of Trenton on this monumental award, and we look forward to beginning our shared work on the Donnelly Homes Transformation Plan.