Two WRT Projects Awarded 2015 New Jersey Low-Income Housing Tax credits
WRT has announced that two of their projects have been awarded tax credit funding through the Federal Low Income Housing Tax Credit Program. The projects, Freedom Village and Roosevelt Hospital, have both received awards in the 9% Senior cycle.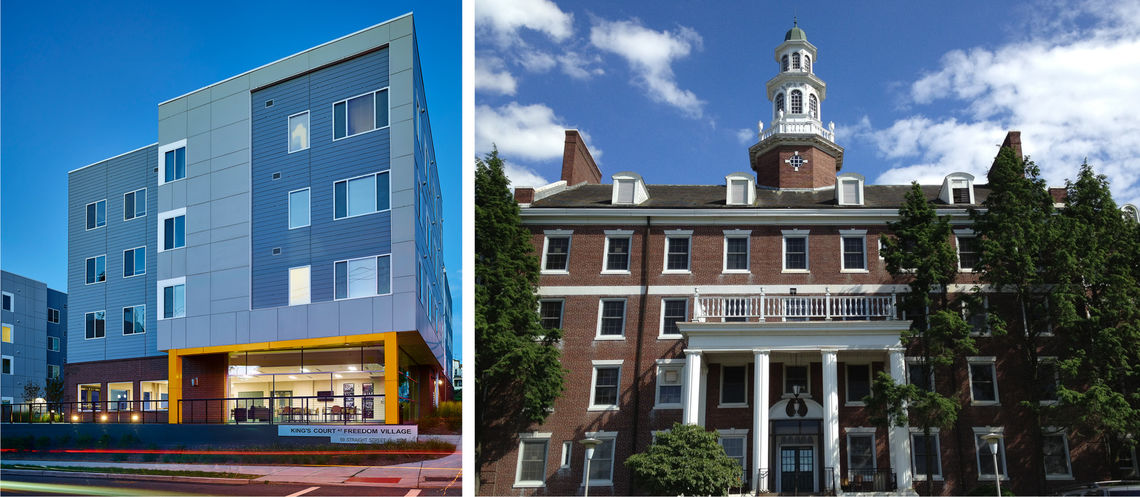 The Federal Low Income Housing Tax Credit Program is the most successful federal housing program in history. The credit, a dollar for dollar reduction in federal tax liability, acts as a catalyst to attract private investment into the historically underserved affordable housing market. The additional capital mitigates the debt burden incurred in the construction and rehabilitation development process. 
WRT is part of the development team led by Pennrose Properties, LLC to work with the City of Paterson and the Housing Authority of the City of Paterson in the implementation of their 4th Ward Redevelopment Plan. This multi-phase brownfield site redevelopment will encompass a 133 unit LEED-certified senior community known as Freedom Village. King's Court at Freedom Village, the 70 unit phase one building named to honor Dr. Martin Luther King, Jr.'s speech at the neighborhood's Bethel AME Church in 1968, recently completed construction. The 2015 tax credit award will fund Parks' Crossing, the 63 unit phase two building, currently in design. 
WRT is also part of the Pennrose Properties, LLC development team for Roosevelt Hospital, a National Historic Register Building in Edison, NJ. Originally constructed as a tuberculosis hospital in the 1930s, it was, until recently, being operated as a skilled nursing care facility. WRT is working with Pennrose Properties to convert the building to 85 affordable senior apartments. Demolition of non-historic additions to the building are currently underway, and the renovations to the historic building will begin early next year.