Wemrock Senior Living: Finding Value in Community
WRT joined its development client PIRHL in celebrating the ribbon cutting of Wemrock Senior Living, a 75-unit development in Freehold, NJ, serving seniors 55 and older.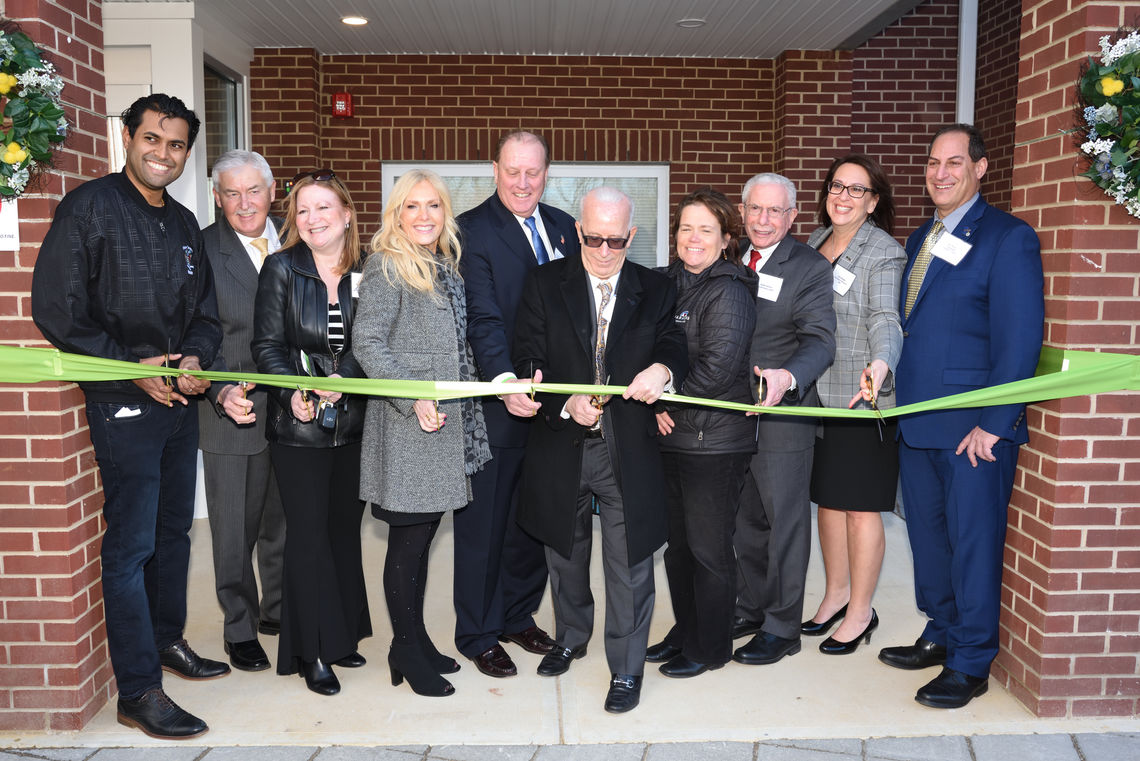 This project demonstrates the success of a true public-private partnership. WRT was the prime architect and helped PIRHL obtain the 4% Low Income Housing Tax Credits through New Jersey Housing and Mortgage Finance Agency (NJHMFA), which generated $5.3 million in private equity for the project. 
NJHMFA also provided funding through its Special Needs Housing Trust Fund and through its Money Follows the Person Housing Partnership Program, which provide subsidy to nonprofit and for-profit developers to set aside apartments for qualified individuals transitioning from nursing facilities to community settings.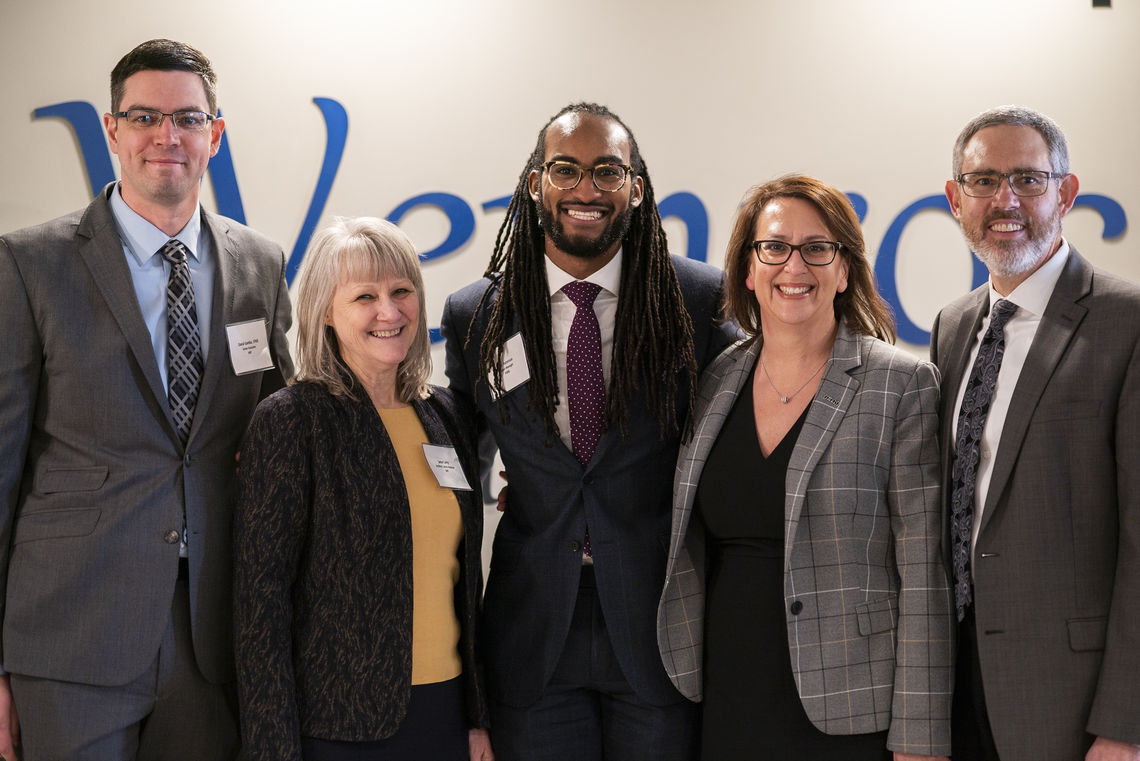 PROJECT LEADERS AT RIBBON CUTTING (L to R): DAVID GAMBA, JAQUELIN CAMP, JOEL PATTERSON (PIRHL PM), LARA SCHWAGER (PIRHL), AND JOSEPH HEALY
"Developments like Wemrock Senior Living expand housing opportunities affordable to seniors living on limited incomes and enables them to remain in the community," said NJHMFA Executive Director, Charles Richman.
 "In addition, it will provide homes for families and individuals with special needs to enable them to live independently in the community, which has been a key part of our mission." 
Wemrock is more than an apartment complex; it's a community where residents feel safe and supported. For Wemrock resident Jeannette Caputo, 73, her neighbors have quickly become her friends. "They've been there for me. We're here for each other to get each other through, and it means the world to me to have neighbors I can count on," said Caputo.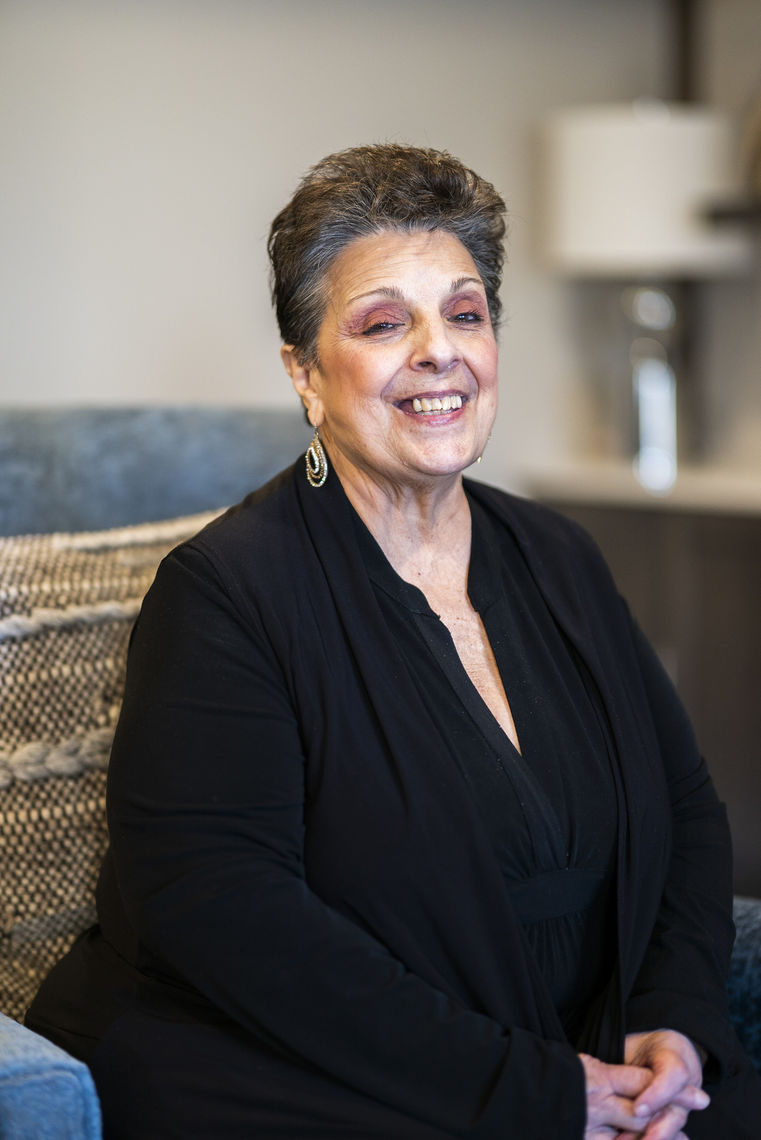 Jeannette Caputo, Wemrock Senior Living resident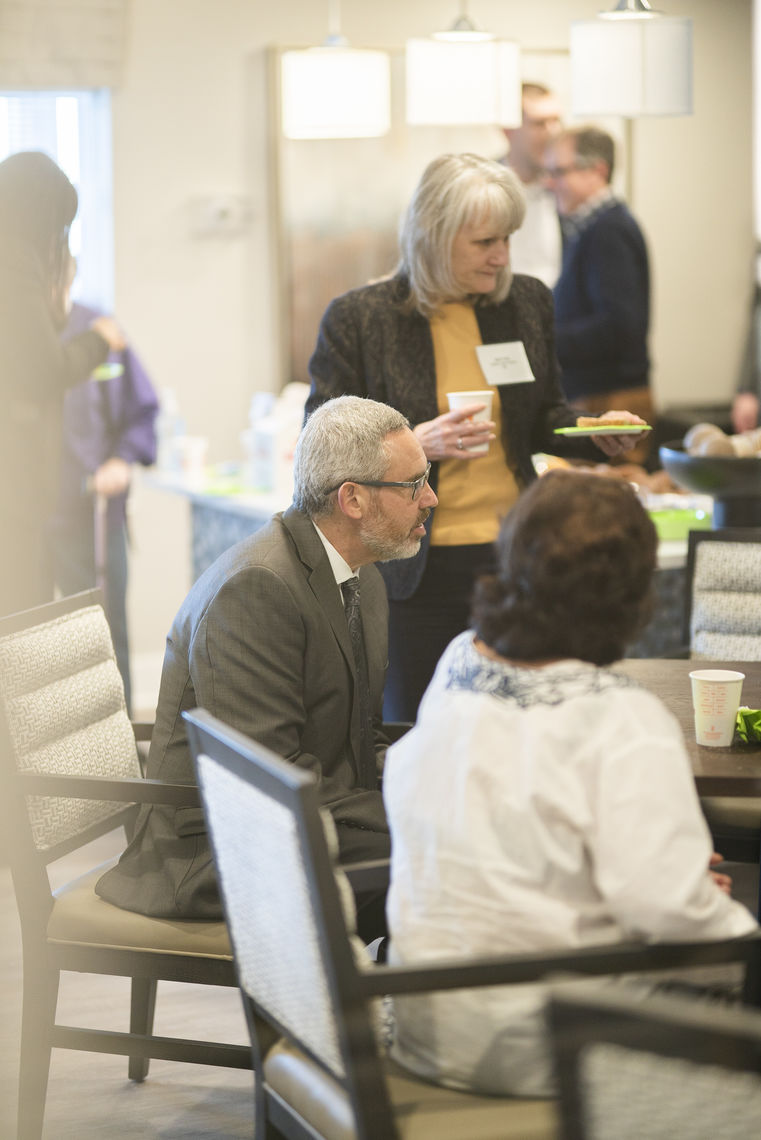 JOSEPH HEALY AND Jaquelin Camp speaking with residentS
The facility was designed with connectivity in mind and with a focus on communal spaces. The building features a sunlit community room with a shared kitchen and lounge, roof decks, and a community garden – each space providing residents an opportunity to connect and interact outside of their apartments.
"People don't know what they could have in a place like this," said Caputo. "Some of my friends are reluctant to move and relocate after living in one place for so long, but I'm glad I did. I didn't have a choice. I was almost homeless. My apartment was sold, and I had to get out, but the people here [Wemrock] did everything they could to get me in. My apartment is so nice, it really is. It's amazing what you can do."  
Wemrock Senior Living provides one and two-bedroom apartments for residents earning up to 60% of area median income. The four-story building also includes five apartments for formerly homeless residents, and five apartments for individuals 18 years or older coming out of nursing homes to be placed in permanent supportive housing. An on‐site coordinator will connect residents with comprehensive services, such as health screenings, nutrition programs, benefits assistance, legal services and financial literacy seminars.