Woo Kim and John Gibbs To Take Part in Panel Discussion at the 2018 APA National Planning Conference
WRT principals Woo Kim and John Gibbs will take part in a panel presentation titled "Harnessing Gentrification's Momentum Towards Social Impact" at the American Planning Association's 2018 National Planning Conference on Sunday, April 22, in New Orleans.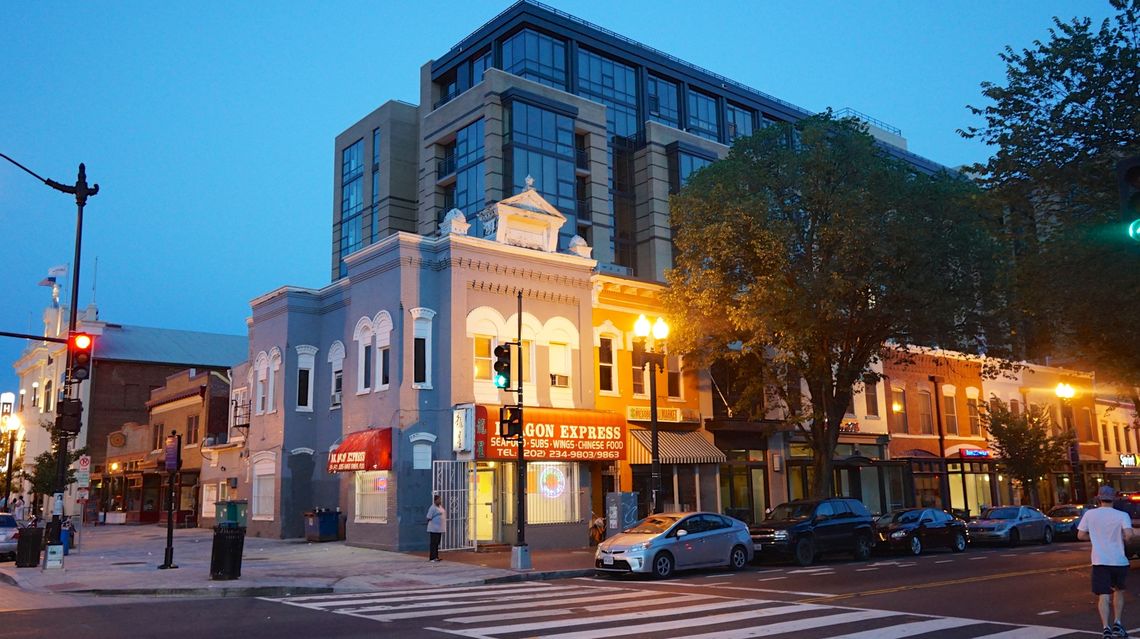 Old and new. Gentrification is an issue for many neighborhoods in the U.S., including this one in Washington, D.C.
Photo copyright of Ted Eytan - CC BY-SA 4.0
Organized and moderated by Woo, the panel will cover the topic of gentrification as it is playing out in four American cities: Atlanta, Pittsburgh, Philadelphia, and Oakland. John will focus on Oakland, looking at its history and how recent planning and development helped bring about some of the gentrifying effects we are seeing today. He will also discuss how planners, policy makers, developers, and designers can increase equity and community engagement, while minimizing the displacement and inequity that has already taken place.
Attendees will learn how to identify gentrification and displacement and how to leverage development to benefit low-income families with social-impact projects and policies that go beyond affordable housing. To learn more, visit the event page.