Woo Kim: Community planner and advocate, podcast-listener, and family man.
WRT's Principal, Woo Kim, shares with us what it takes to be a planning and design professional, how podcasts help him tell a story, and how being a father influences his work.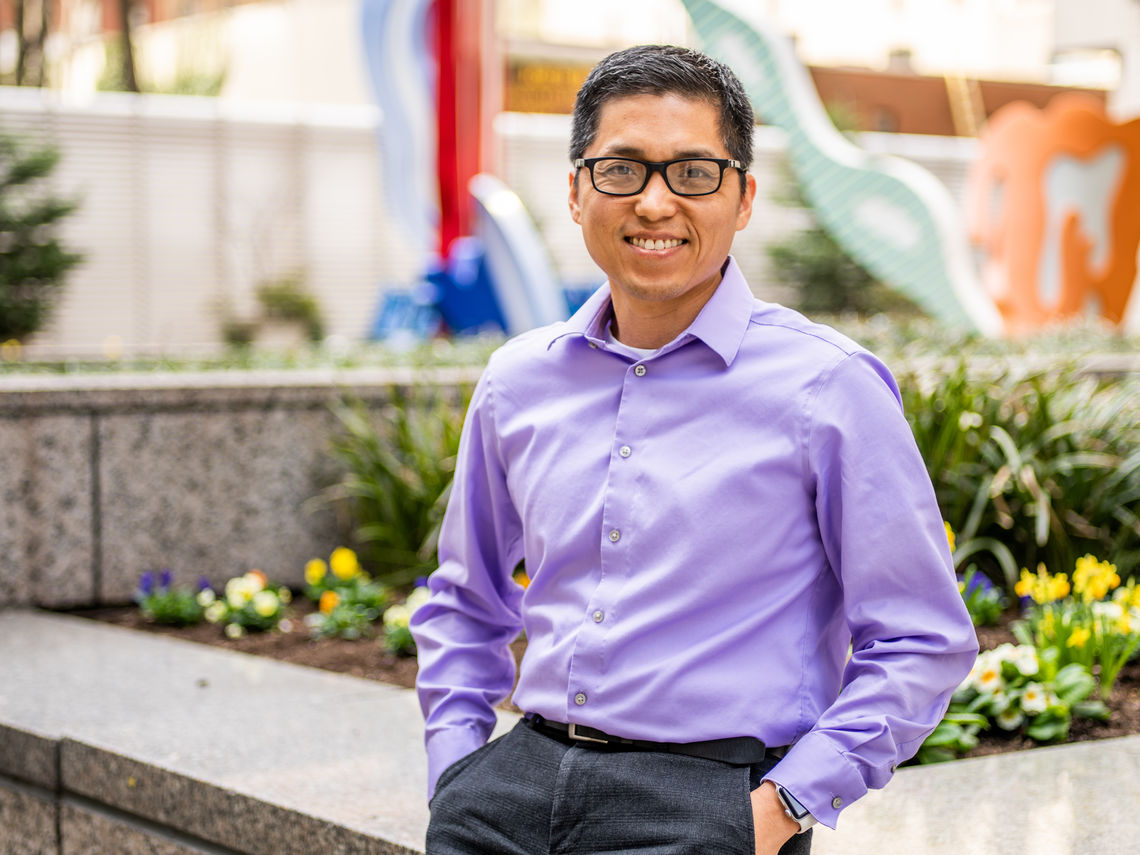 What three words would you use to describe your role? 
Community Planner / Advocate – I spend most of my professional life working to improve neighborhoods and the lives of community members. This often involves advocating for, planning, and designing quality affordable housing. I also champion safer streets, better public spaces, stronger community assets, and improved policies. At the end of the day, it's all about the positive impact on people's lives – that's what clients look for in a planning and design professional. 
Which skills do you use daily (versus occasionally)?  
I communicate every day. Whether it's verbal, email, or visual. Whether it's with my team or with client groups, or in front of community residents and stakeholders. And occasionally, I get to draw something! 
Are there any rules or habits that help you do your job more efficiently? 
Believe it or not, I listen to a lot of podcasts and read biographies to do my job better. In my opinion, understanding how to interview someone teaches planners how to frame discussions, listen intently, grow empathy, influence ideas, and practice good timing. I read biographies because they teach me how to tell a story – so much of my work involves telling a compelling story of a community. 
How much does your life influence your work and vice versa? 
As a father of two young children, I'm always thinking about the choices that families make in the communities where I work - from housing to commutes to schools to play spaces to shopping experiences. I love this recent trend of families moving back to the urban core and really investing in our cities. 
What advice would you give someone just starting out in the planning and urban design field?  
Travel. Go experience cities large and small, on foot, on bike, on trains. Go abroad too – the world is a big place. We don't have a monopoly on smart planning and urban design solutions here in the United States. 
Bonus question: 
Given a chance, who would you like to be for a day? 
LeBron James. Not only because he is now playing for my hometown team – the Lakers, but I'm also curious to know what the view is like from his height.