WRT and Capital Region Water Hold Public Meetings to Address Green Stormwater Infrastructure
WRT, in conjunction with 
Capital Region Water (CRW)
 held their second round of public meetings on July 26th and 30th, and August 2nd to gather input on community greening concepts for Harrisburg and enjoy food, music, and entertainment.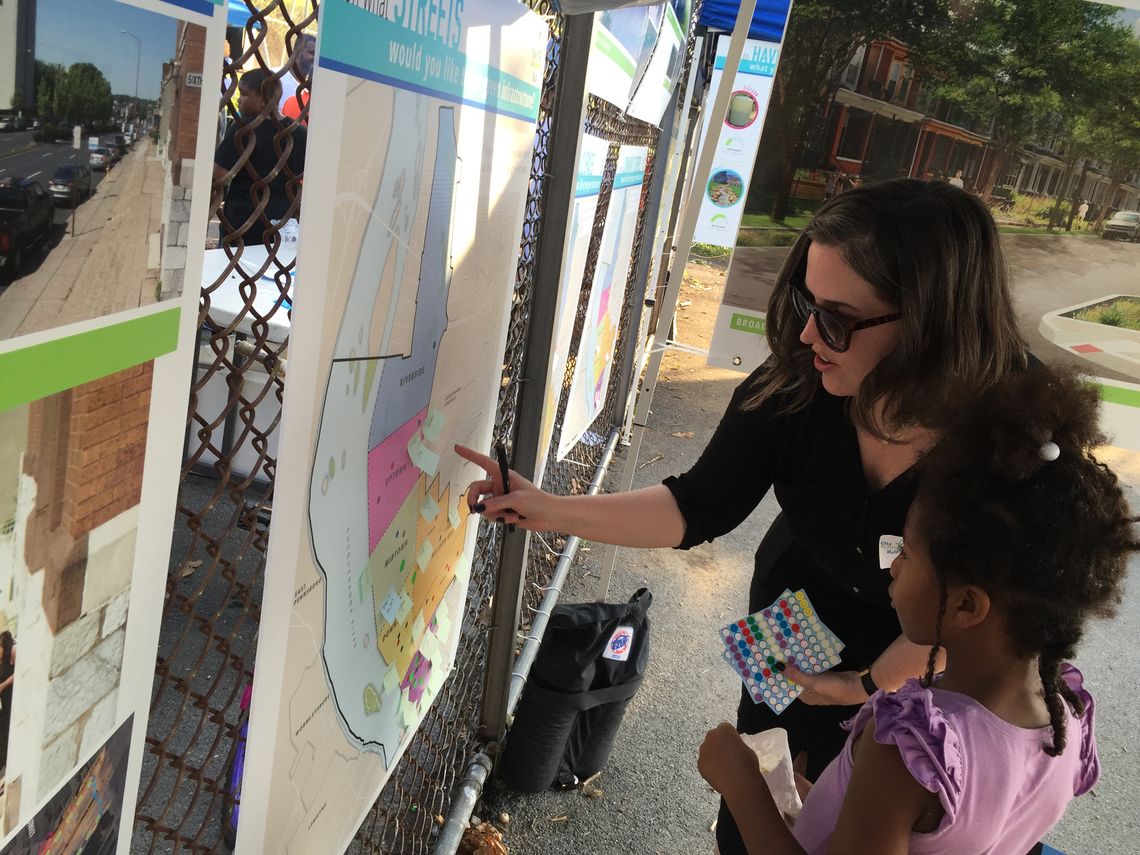 With more than 900 residents in attendance, WRT and CRW will be able to develop a Community Greening Plan that serves the public and addresses their concerns. The plan aims to increase the benefits provided by public investment, reduce the volume of stormwater entering the sewer system, foster a network of partners, and enhance and revitalize Harrisburg.
In 2014, CRW was awarded a grant from the Department of Conservation and Natural Resources (DCNR) to develop a Green Stormwater Infrastructure Plan for Harrisburg. The new infrastructure reduces street flooding, sewer backups, and combined sewer overflows. The most recent Community Greening Parties followed two public meetings that were held at the beginning of 2016.
"The Community Greening Parties gave our team an opportunity to learn more about the City of Harrisburg and what is important to the community," said Mary Morton, Urban Designer / Planner at WRT, "After gaining their input and feedback we are confident that we can present a green infrastructure plan that produces the greatest benefits for the City of Harrisburg and its residents."