WRT and Jonathan Rose Companies Present about Resilient Communities at the Sustainability Symposium
The sustainability symposium showcases transformative ideas, projects, and opportunities to inspire visionary movement toward a generous, verdant, decarbonized built environment.
WRT and Jonathan Rose Companies (JRCO) presented "Integrated Design for Resilient Communities" at Green Building United's annual Sustainability Symposium. The session covered resilience and planning for healthy communities, the impact of open green space and biophilia on end user wellbeing, materiality considerations to encourage connection to nature, and exploring housing as a social determinant of health.
Through case studies of their projects, WRT and JRCO explored how to address the hierarchy of human needs, supporting residents through economic stability, education, access to health care, and social connection throughout the built environment.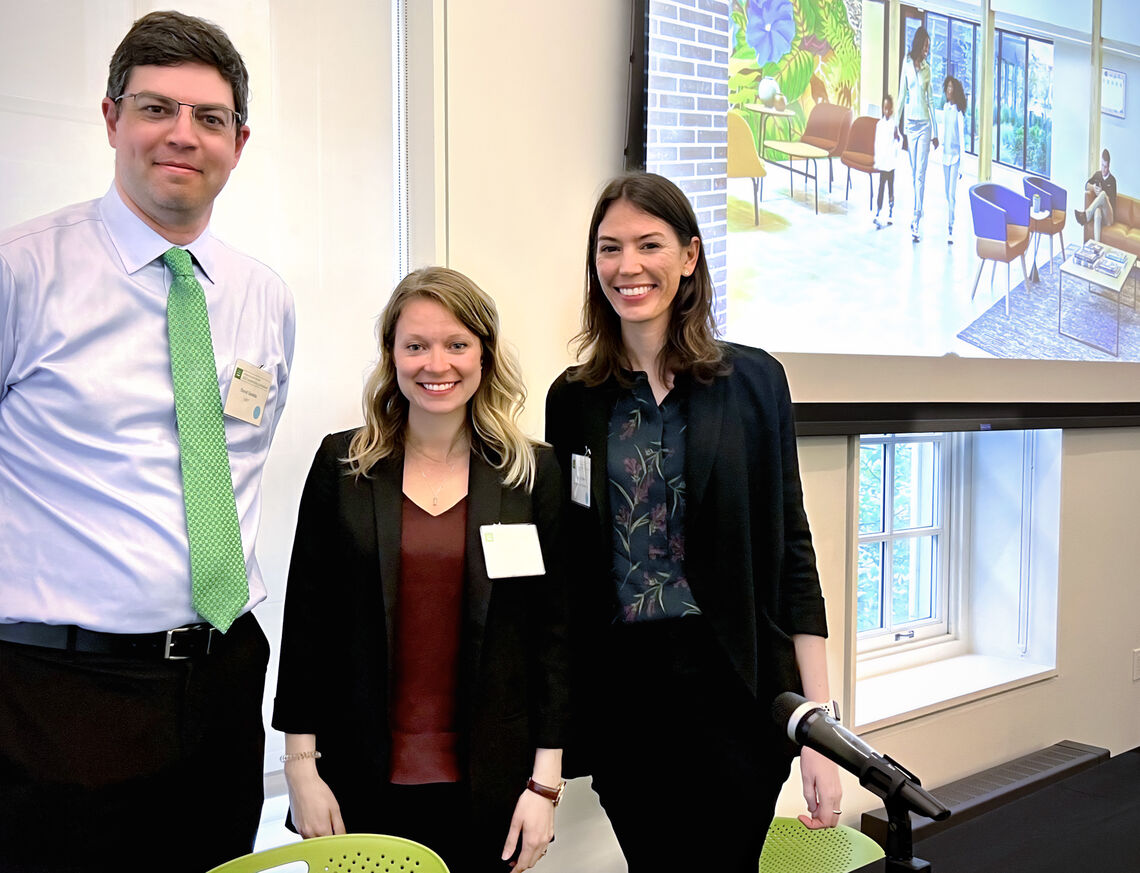 from left to right: David GAmba (WRT SEnior associate and moderator), Marissa hebert (wrt associate and project architect), sabrina barker (JRCO developer)
In addition to WRT's session, other conference topics included Circular Economy/Zero Waste, Financing, Incentives and Policies, Green Schools, Carbon Neutrality, Indoor Air Quality, LEED, Passive House, Living Building Challenge, Enterprise, WELL, green stormwater infrastructure, and 2030 Districts.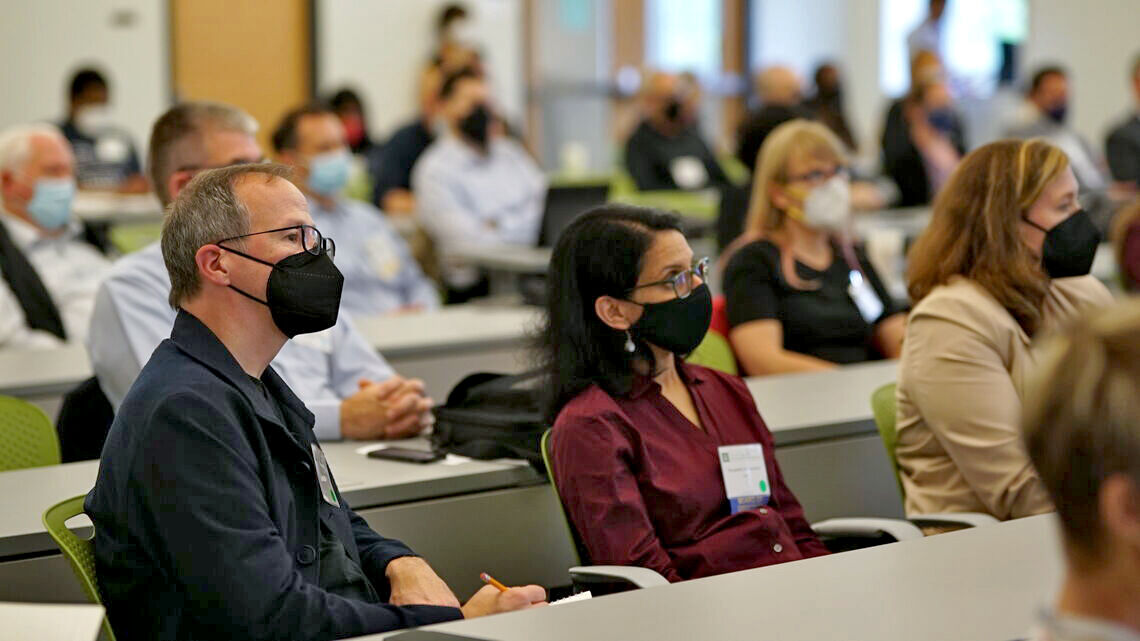 Green Building United convenes building industry and sustainability professionals with an interest in, or a commitment to, improving the built environment for the benefit of the entire region.
"The symposium was a great opportunity to come together with Sabrina (of JRCO) and share the impact that designing to meet the social determinants of health can have for the well-being and resiliency of communities," said Marissa S. Hebert, Project Architect and Associate at WRT. "WRT's work with JRCO at NC Five is an example of how community engagement, integrated design with landscape and biophilia, and supportive services and amenities can create sustainable communities of opportunity and choice. Our panel emphasized a comprehensive approach to sustainability and resiliency."