WRT Announces Adoption of Plan Houston
WRT announced that Plan Houston, the City's first general plan, has been adopted by Houston's City Council.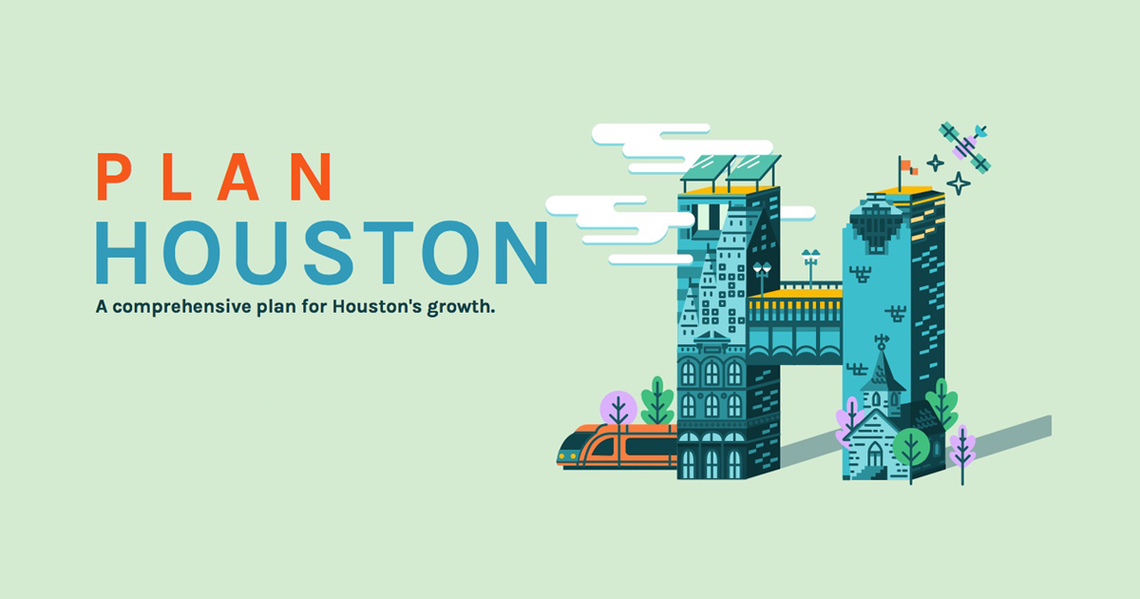 In partnership with residents and community leaders, WRT played a key role within the consultant team that developed Plan Houston, a statement of principles, community goals, and City strategies for achieving those goals. The Plan will be used as a starting point for effective decision-making in order to support a good quality of life for all residents of the city. 
Plan Houston identifies 32 community goals such as walkable neighborhoods, diverse housing types, and conservation of resources, as well as 12 "core strategies" for the City to achieve the goals. The core strategies include spending money wisely, fostering an affordable city, and celebrating what's uniquely Houston. While the core strategies are a starting point for implementing actions, performance indicators will help the City track progress towards achieving their goals. 
"In the next two decades, it is expected that over three and a half million people will be calling Houston home," noted Silvia Vargas, AICP, LEED AP, Senior Associate at WRT, "Plan Houston is a strategy for how to best serve this growth while preserving Houston's unique culture and character."
The plan has been awarded the 2015 Comprehensive Planning Award by the Texas Chapter of the American Planning Association (APA Texas), an award that recognizes an outstanding comprehensive plan that addresses the development of an area and was presented at the Chapter's annual conference in Galveston on October 9, 2015. 
Click here to learn more about Plan Houston.