WRT Announces the Opening of the new Athletics Pavilion at Cabrini University
WRT announced the opening of the new Athletics Pavilion at Cabrini University. The new facility and its positive impact on athletics and student life at Cabrini University was celebrated at a ribbon-cutting ceremony held on August 29.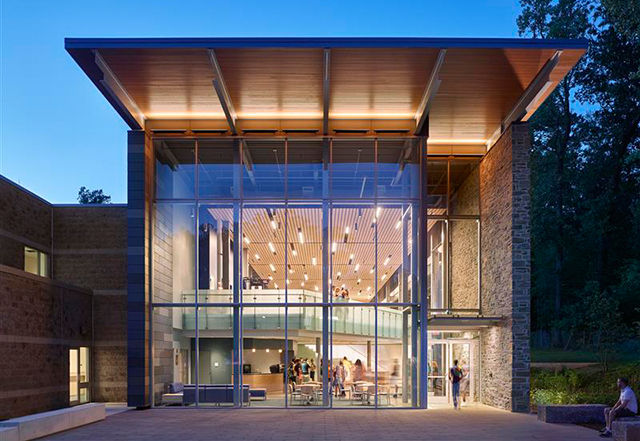 The new pavilion, the first phase of WRT's master plan for the University, broke ground in September 2015. WRT's master plan focused on enhancing and expanding campus athletic facilities. The new pavilion provides space for team sports in dedicated state-of-the-art fitness facilities. It also creates essential fitness, studio, and classroom space for the university's expanding health and wellness programs, promoting holistic student learning and growth.
"We are thrilled that the first phase of our Master Plan is complete," said Richard King, AIA, LEED AP, Senior Associate at WRT, "The student body at Cabrini University will be able to utilize the new Pavilion to its fullest potential as we work to transform the rest of Cabrini's campus with renovations, new buildings and landscapes that will ultimately support and enliven the campus, positioning Cabrini for positive future growth."
The pavilion serves to unify the Athletic Center's many uses, fostering social connections amongst students, faculty and staff. The elevated fitness areas offer panoramic views of the adjacent woods and playing fields while the east-facing glass invites sunlight, minimizing the use of artificial lighting throughout the day. A slatted acoustic ceiling was utilized to absorb sound and also serves as a filter for additional natural light.
To learn more about the new Pavilion at Cabrini University visit givetocabrini.com/athleticpavilion.