WRT Breaks Ground on Montgomery Heights II Development
WRT has broken ground on Montgomery Heights II, a mixed-use and mixed-income residential development located in Newark, NJ, just ten miles west of downtown New York City. WRT serves as the master planner and primary architect for this development.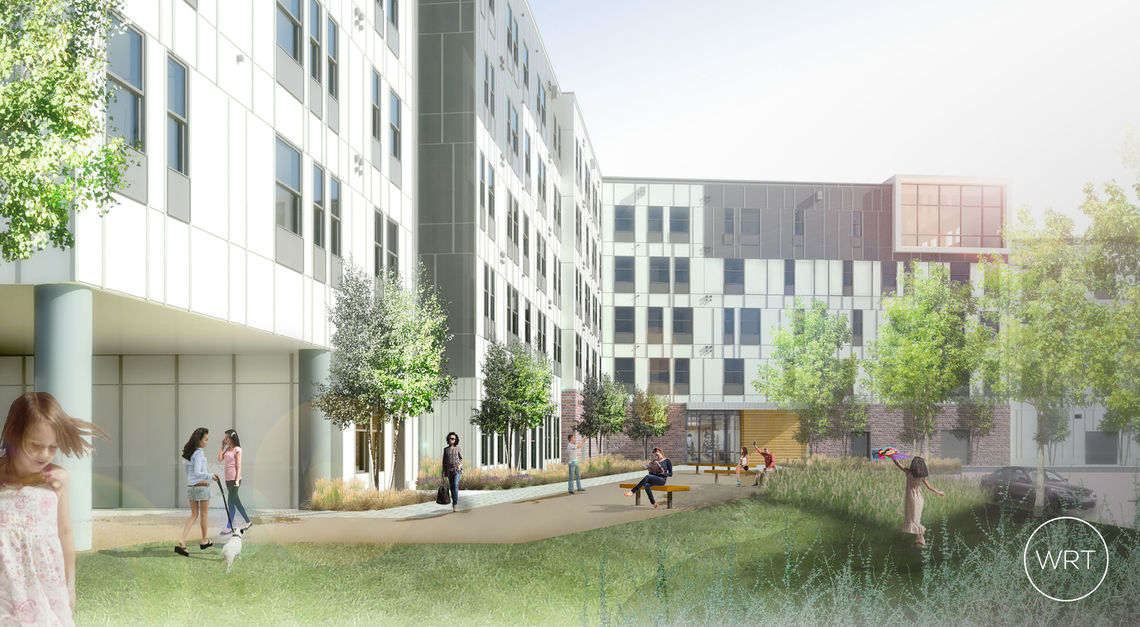 The 5-story building will include 132 residential units. There will be an additional 22 units located in five separate 2- and 3-story buildings, making a total of 154 residential units ranging in size from 1 to 3 bedrooms. The development will have 7,000 square feet of retail space, including an expansive plaza at the corner of Montgomery Street and Martin Luther King Jr. Boulevard,
converting Montgomery Street into a public space for neighborhood festivals and events. In addition, the building has a fitness center, rooftop-level community room, and green roof, which are oriented to give residents a view of New York City.
"This development not only provides needed homes to this growing area, but also transforms the space into a community hub for activity and gatherings for everyone in the neighborhood," said Vera Kiselev, senior associate at WRT, leading the project team.
The project is being co-developed by Pennrose, a real estate development company located in Philadelphia, and the Newark Housing Authority.
Montgomery Heights II is scheduled to open in September 2018.