WRT Celebrates the Grand Opening of Glenview II
WRT
celebrated the grand opening of Glenview II, the final phase of the Lafayette Gardens HOPE IV revitalization neighborhood plan, with a ribbon cutting ceremony in Jersey City, NJ on April 6th.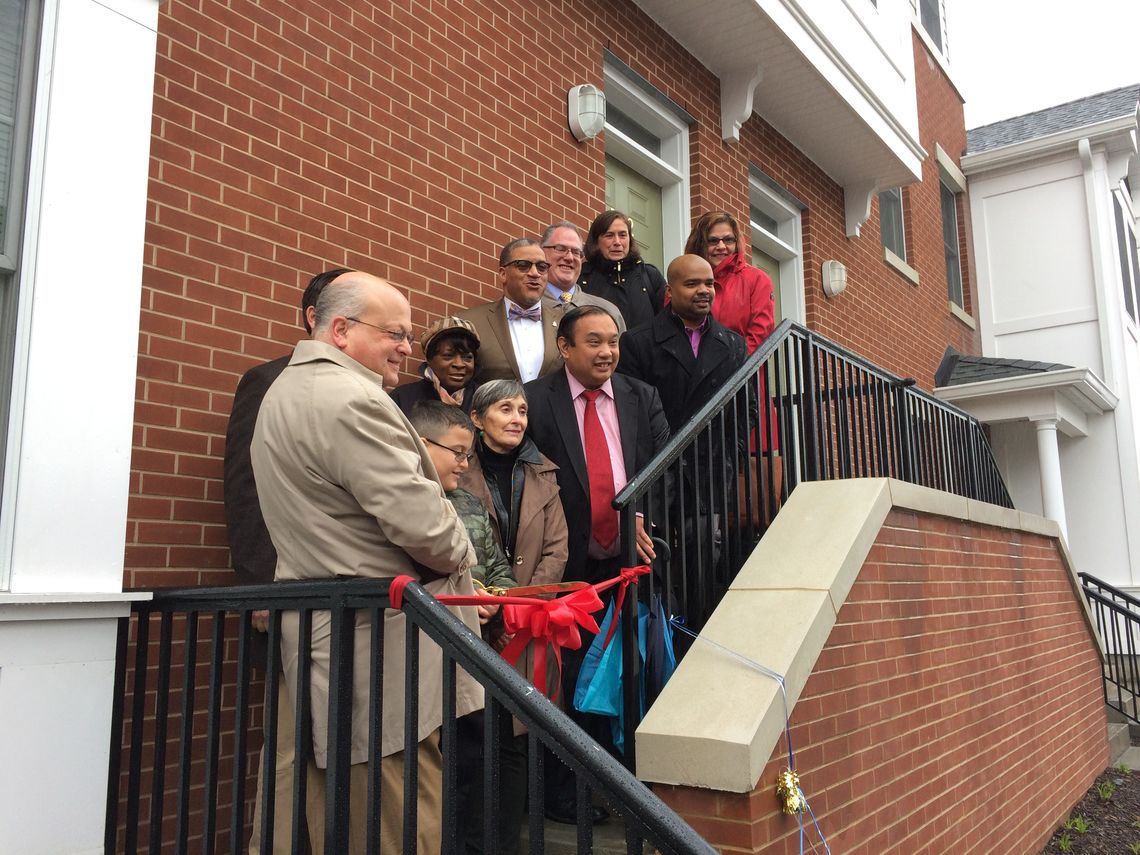 The seventh phase of the redevelopment of the former Lafayette Gardens public housing site, Glenview Townhouses II offers 64 apartment homes in an attractive mix of three-and four-story stacked townhouses and stacked flats. Each town home has its own private entrance and are available in one, two, three, and four-bedroom models.
The units serve residents with a diverse income mix including: public housing residents and those with section 8 vouchers; low and moderate income residents; and tenants without income restrictions. There are also 16 units set aside for households who have experienced homelessness.
"The public housing site was revitalized into a true mixed-income urban community, integrating 500 new low-income, moderate-income and market-rate homes into a neighborhood experiencing strong market pressures due to its location along the Hudson Bergen Light Rail Line and access to downtown Jersey City and New York City," said Senior Associate, Woo Kim.
WRT's revitalization plan and HOPE VI grant application was crucial to neighborhood transformation, bringing over $34 million in federal funds to the project. Glenview II is also Jersey City's first green project through material reuse from the previous site, comprehensive storm water management, low VOC surfaces, exceeding EPA performance requirements.