WRT Celebrates the Public Launch of the Plan for FDR Park
Providing a resilient vision for the historic South Philadelphia park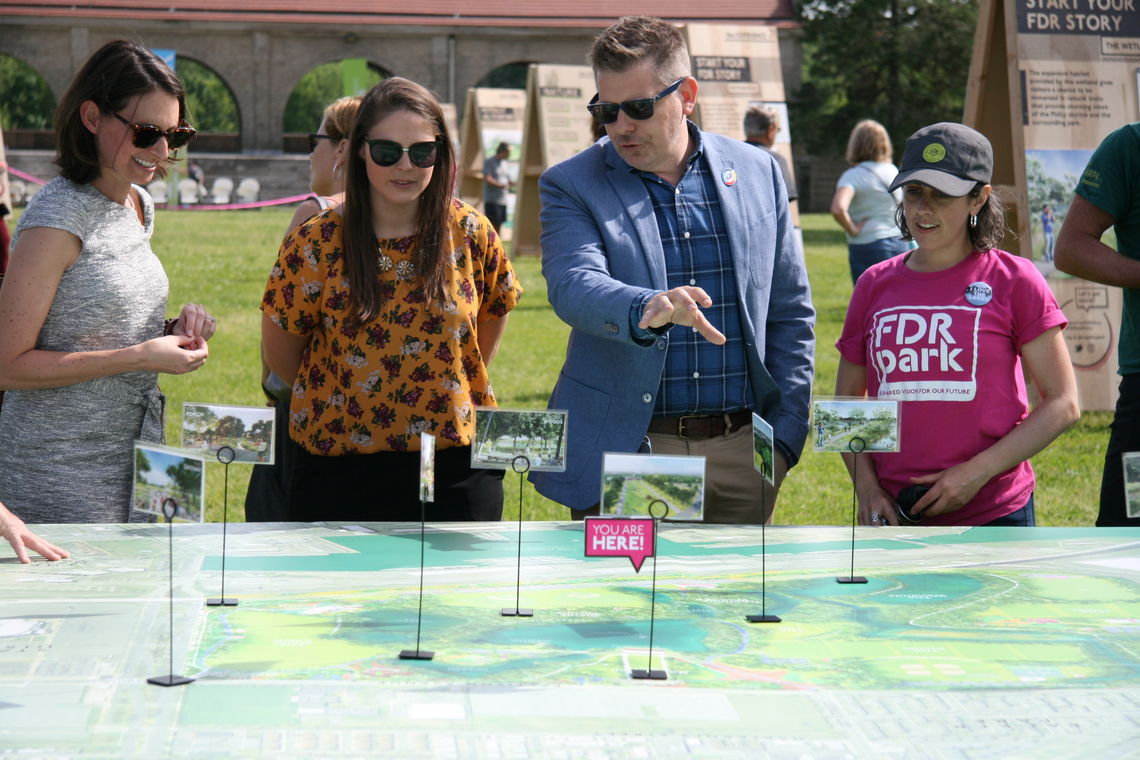 A new vision for the 348-acre FDR Park was unveiled at a public festival hosted by Fairmount Park Conservancy, Philadelphia Parks & Recreation, Friends of FDR Park, and WRT.
The master plan, which considered the aspirations of the nearly 3,000 community members engaged in the year-long planning process, as well as the ecological and economic challenges facing the park's development and maintenance, is aimed at meeting the needs of park users today while also inspiring investment well into the future.
The event's speaking program included several key partners of FDR Park and the master planning process—Kathryn Ott Lovell, Philadelphia Parks & Recreation Commissioner; Brian Abernathy, Managing Director, Office of the Mayor; Councilman Kenyatta Johnson; Senator Larry Farnese; John Gattuso, Board President of the Fairmount Park Conservancy; Todd Pride, President of Friends of FDR Park; and Soledad Alfaro, Chief Administrative Officer of Philadelphia International Airport.
The speakers expressed their excitement for the master plan's vision and the passion Philadelphians have for FDR Park.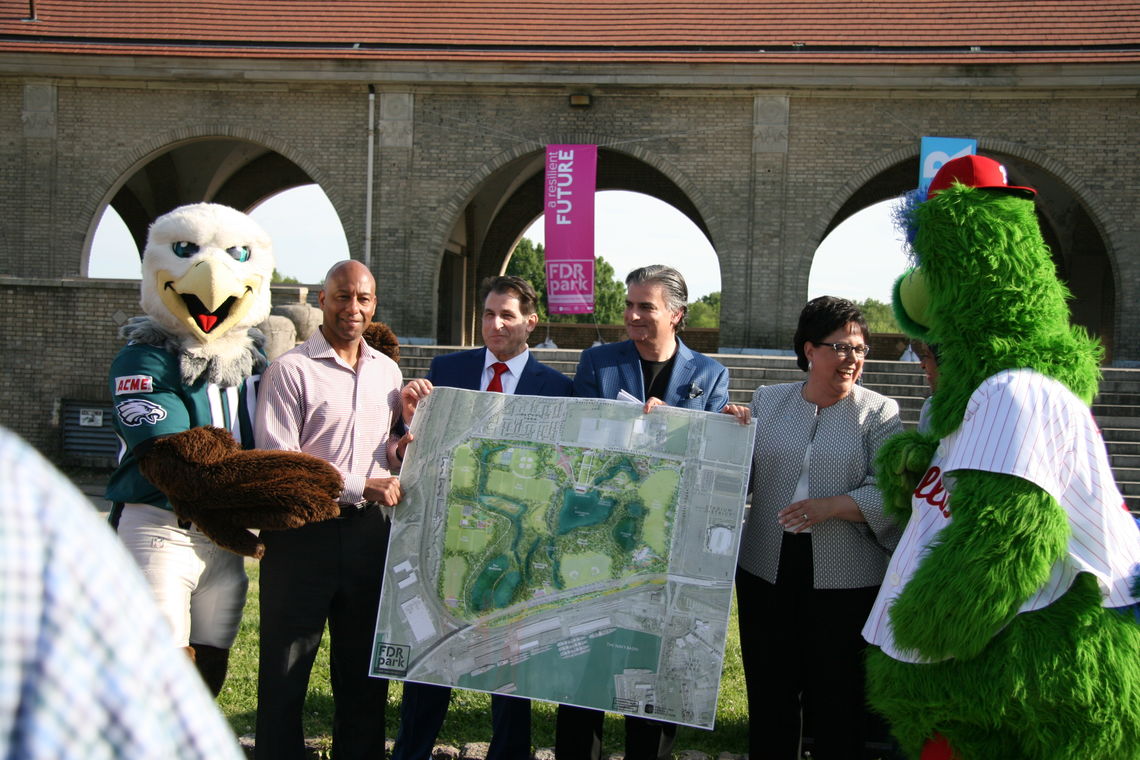 Highlights of the plan were proudly displayed on a series of large-scale installations on Boathouse Lawn, encouraging people to learn more about the planning process, ask questions, and get an idea of what they can expect regarding implementation.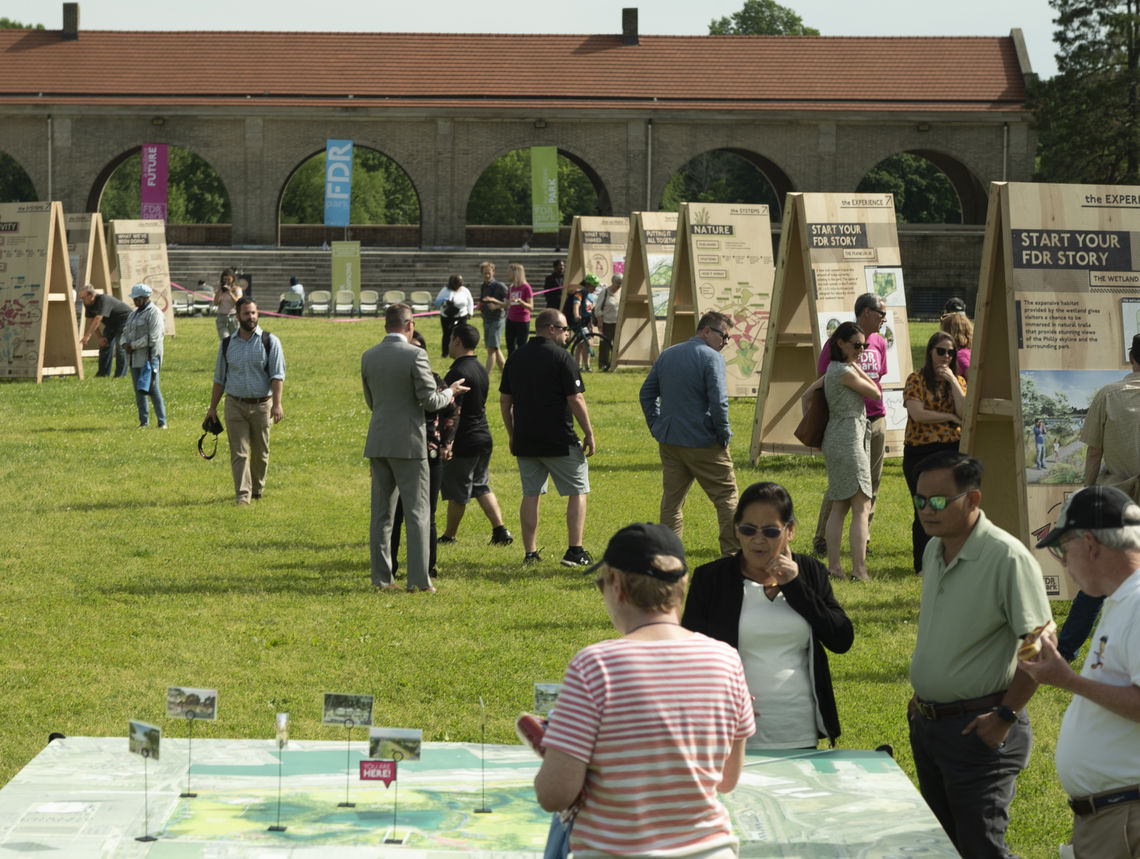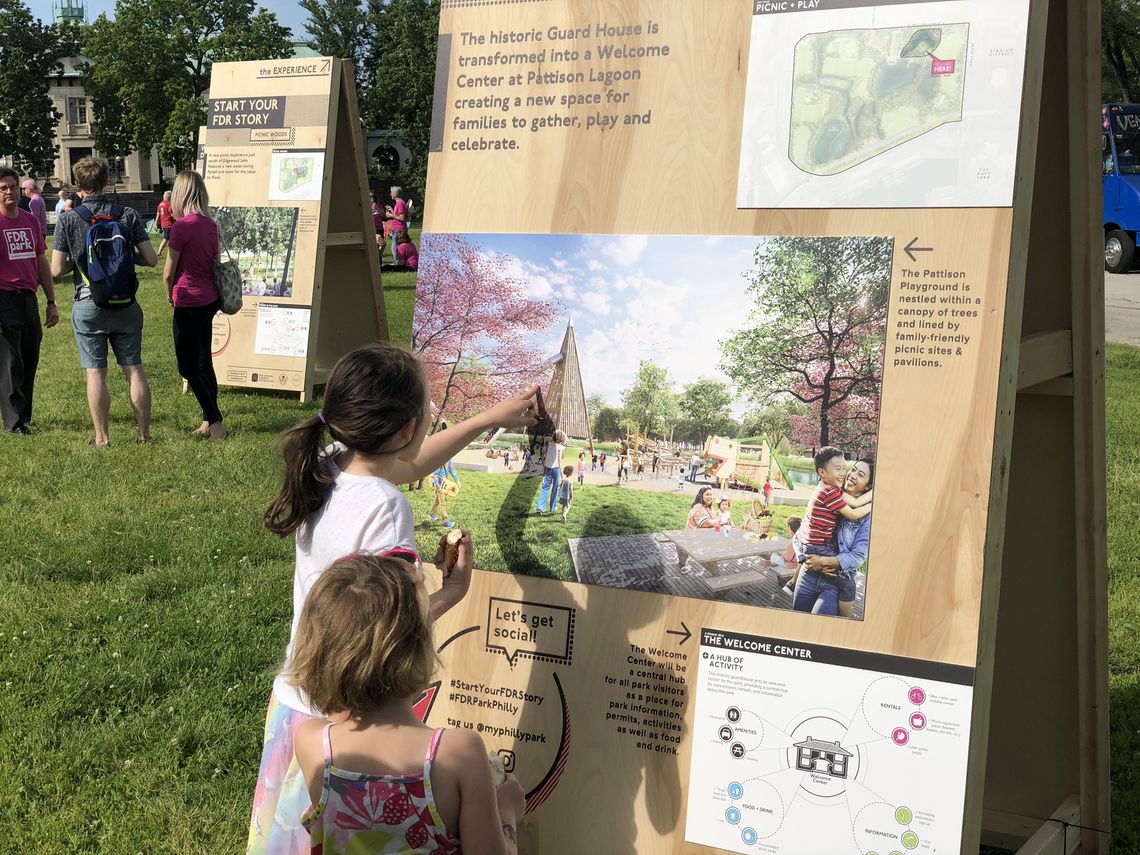 Bringing the plans to life, illustrated renderings portrayed a connected, vibrant, and accessible park, with more amenities for all users. Key features include elevated boardwalks around the park's beloved lakes, new wooded picnic groves, expanded play spaces for children, new tidal and non-tidal wetlands, multipurpose fields, a great lawn for passive and active events, expanded trails, improved roads, adaptive reuse of the historic park buildings, and a hill that will rise 35 feet above the park, providing stunning new views of the landscape and the Philadelphia skyline. There were also games and kids' activities along with a variety of local food trucks.
Philadelphia's beloved sports mascots, Phillie Phanatic and the Eagles' Swoop, posed for photos with guests and showed their support for the plan.
As the event concluded, attendees headed over to Parks on Tap, FPC's popular travelling beer garden, to lounge under the iconic gazebo and celebrate the tremendous progress to date in addition to what is on the horizon for one of Philadelphia's most important natural assets.
More information:
FDR Park Master Plan 
FDR ParK Master Plan Highlights