WRT Completes 8th and Filbert Streets Garage
WRT has announced the opening of 8th and Filbert Streets Garage. Owned and operated by the Philadelphia Parking Authority, the property consists of a six story garage with 1,222 parking spaces and approximately 30,000 square feet of retail space.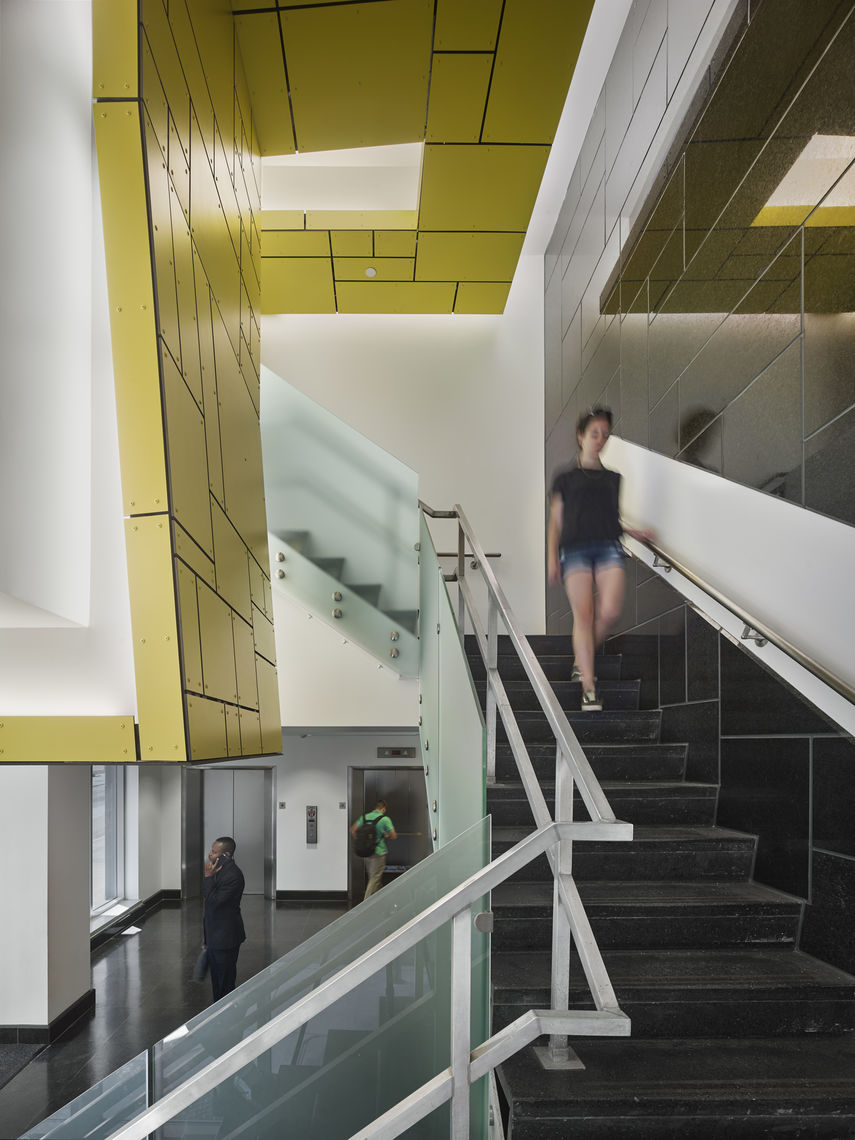 WRT was commissioned by the Philadelphia Parking Authority as the architects and landscape architects to transform the property into a model for sustainable garage renovations through aesthetic improvements, lighting, stormwater management, and recycling of existing materials for reuse, the project not only met the aspirations of the Parking Authority, but also surpassed energy performance criteria.
"8th and Filbert Streets Garage  is a key access point to various multi-modal transit hubs throughout the city," said Joseph Healy, AIA, LEED AP, Managing Principal at WRT. "We wanted to design a structure that provided a more welcoming gateway into Center City, and that could serve as a model for other facility improvements in the City."
The pedestrian streetscape experience along the sidewalks is enhanced by refurbished retail and commercial spaces, and street furnishings that provide a heightened sense of safety from the heavy vehicular traffic along this busy point of entry to the City. The furnishings function as a newly welcomed point of respite and amenity that was previously lacking.
The $33 million renovation marks 8th and Filbert Streets Garage as one of the first major redevelopments in the city's efforts to revitalize East Market Street.