WRT Creates Choice Neighborhood Transformation Plan for Newport News, VA Community
WRT is happy to announce the completion of a draft of the Marshall-Ridley Choice Neighborhood Transformation Plan. Part of a $30 million, two-year planning grant, the plan for the Newport News, VA neighborhood has been submitted to the Department of Housing and Urban Development for review and comment. The neighborhood is located in the Southeast Community, and once served as a gateway to the bustling maritime city.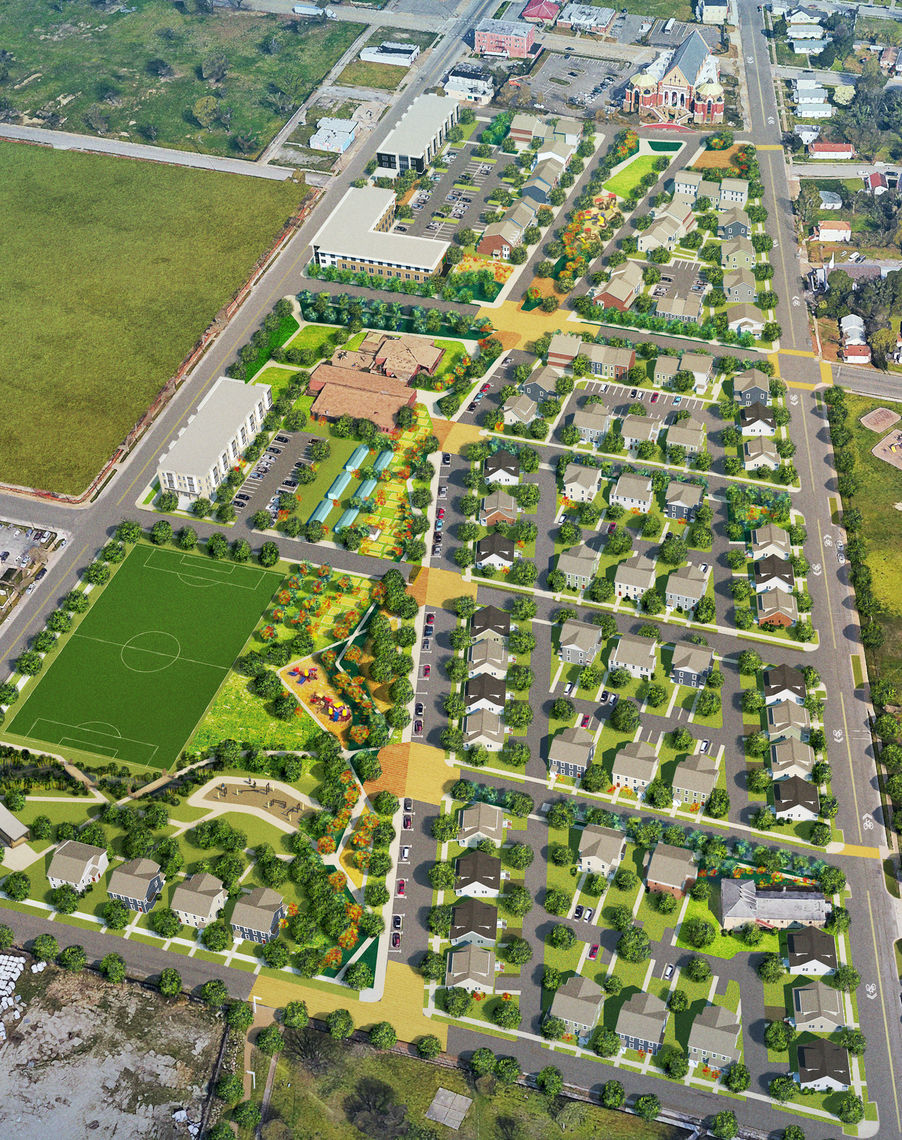 The Transformation Plan strives to overcome decades of isolation and disinvestment by working closely with members of the community to construct a shared vision for redevelopment. The housing component of the plan redistributes the concentration of low-income housing throughout the neighborhood and downtown, and integrates market-rate units along with affordable housing. At the neighborhood level, the plan aims to restore the street grid to foster walkability and safety, while celebrating local history to create a sense of identity. The plan also introduces a green corridor comprised of trails, community gardens, and social and recreational spaces. Similarly, the people aspect of the plan emphasizes connectivity by reconnecting residents with the services they need to thrive – from job training and employment opportunities to basic health services, expanded early childhood education to career, mentoring, and entrepreneurial workshops.  

WRT is serving as the planning coordinator for the effort, which is being led by the City of Newport News and the Newport News Redevelopment and Housing Authority. For a look at the draft plan, visit http://www.newportnewschoice.com/draft-transformation-plan.