WRT Leads Tours at the 2018 New Partners for Smart Growth Conference
WRT's John Gibbs, Peter Winch, and Alana Sanders helped to organize and lead four different tours at the 2018 New Partners for Smart Growth Conference in San Francisco, hosted by the Local Government Commission. The tours took place at sites around the greater Bay Area and focused on Smart Growth development in the region. In leading the outings, the team was able to share some of WRT's recent work in planning, urban design, and landscape architecture with conference attendees from around the country.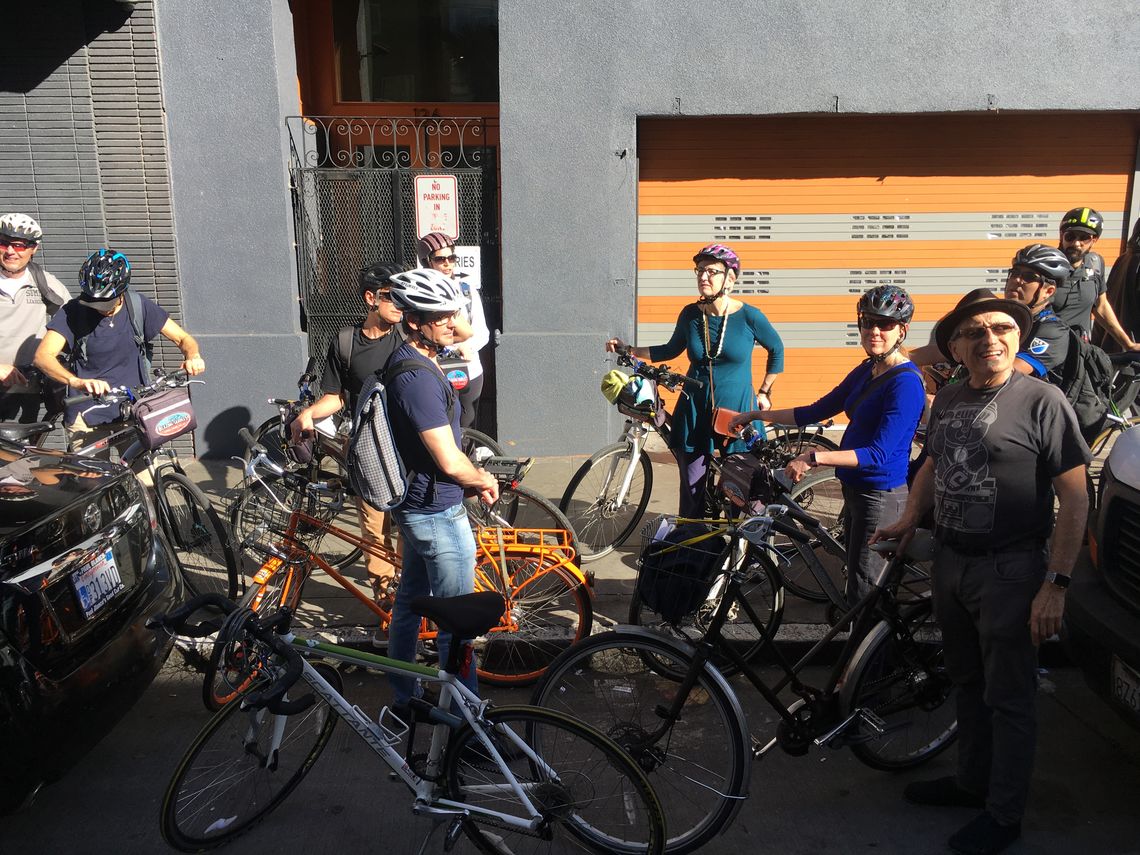 "Small-Town Success in Wine Country"
Small-Town Success in Wine Country explored strategies for rural/small-town success through WRT's plan envisioning the City of Yountville, CA over the next 20 years. Peter took participants on a full-day excursion to Wine Country to talk to a local vintner and the Town Manager about what Yountville is doing to maintain an authentic community and support local businesses as food and wine tourism changes the town.
"The Best of 'Brewedway' – Infill Revitalization of Auto Row and Skid Row"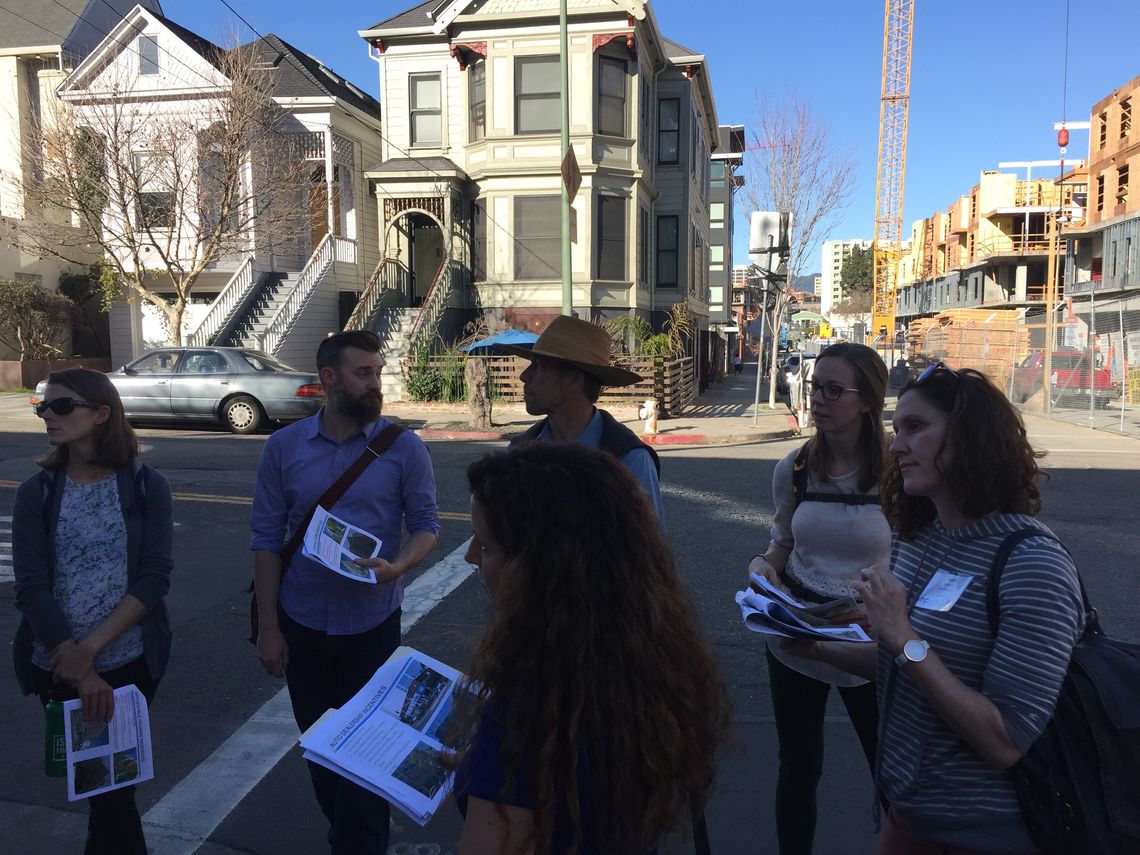 The second tour explored the Broadway area of Oakland, which is the focus of WRT's acclaimed Broadway-Valdez District Specific Plan. Attendees explored place-based revitalization within old and new buildings along Broadway and Telegraph Avenues, including retail, brewpubs and housing, all in a strategic area that capitalizes on good multimodal transit. John and Peter were able to show various stages of development and explore the unique zoning strategies used to implement the plan's vision.
"Green Infrastructure at Work in the San Francisco Bay Area"
Organized alongside the National Recreation and Park Association and the East Bay Regional Parks District, John guided the exploration of best practices for green infrastructure and managing stormwater in parks. Tour participants visited two historic sites, Lake Merritt Park and Dotson Family Marsh, for a first-hand look at the newly restored natural systems.
"SF Affordable Housing Bike Tour: Getting to Know San Francisco's Affordable Housing"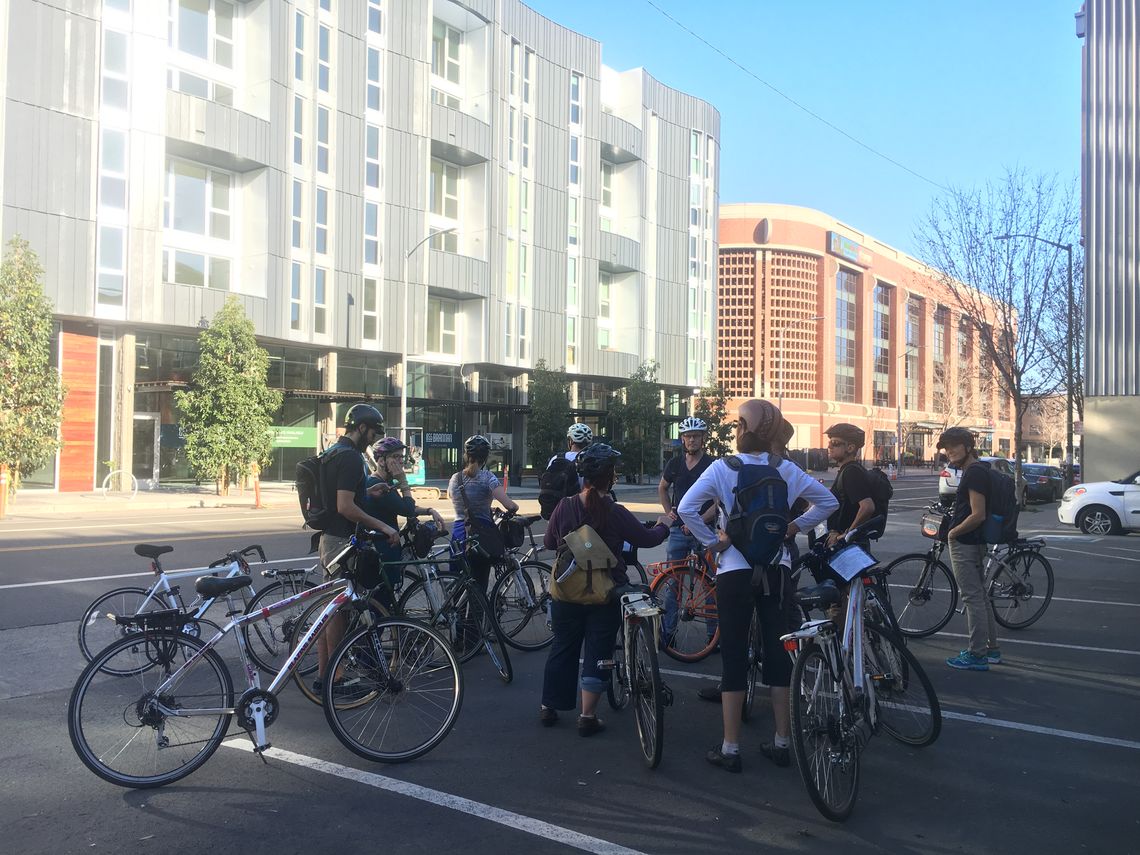 This bike tour traveled all over downtown San Francisco to look at a range of affordable housing projects, including housing for groups with different needs such as seniors or families with children. Alana and Peter worked with David Baker Architects to organize the tour, which explored how affordable housing can be designed, be high-quality, and function successfully in a dense urban context. Stops included visits to developments in the Tenderloin, Mid-Market, and Hayes Valley neighborhoods.