WRT-led Park Projects Receive CA Prop 68 Funding
Equity. Health. Resiliency. WRT helped our clients prepare applications for park grants aimed at addressing these issues.  
We are thrilled to share that three of our clients have received California's highly sought-after Proposition 68 funding for park related projects. The parks that will benefit are Calwa Park in Fresno County, Ashland Commons in Alameda County, and Mariposa Creek Parkway in Mariposa County. The combined funding for these park grants totals more than $12 million. 
Calwa Park, Fresno, CA
Through a partnership of Fresno Building Healthy Communities, Friends of Calwa, Inc., and Calwa Recreation and Park District, the $6.6 million grant focuses park improvements on family use including playgrounds and gathering areas. The design renovates the historic rocket ship structure, constructs new art kiosks, creates three universal and all-ages playgrounds, features a sensory garden for special needs children, and provides active adult amenities.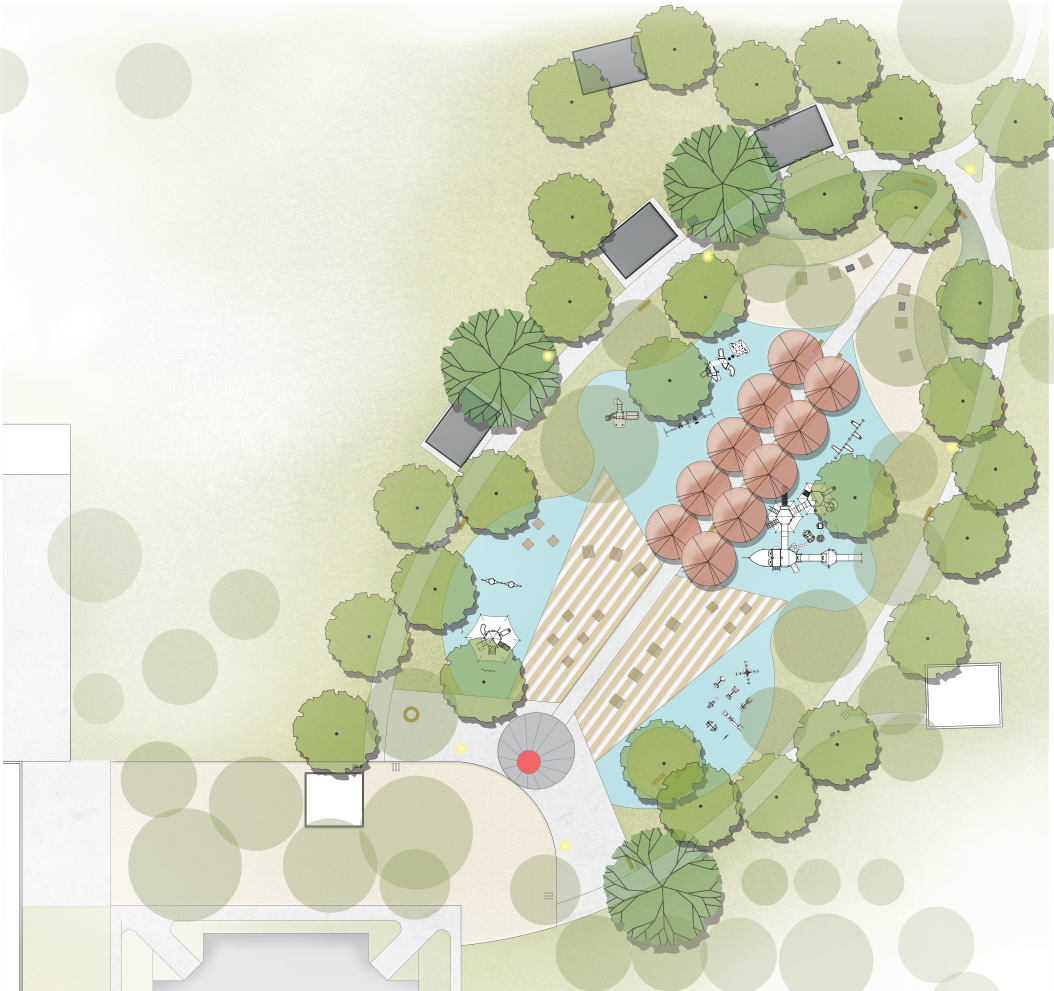 Throughout the park, shade trees enhance comfort in the hot summer and new green infrastructure helps reduce runoff and filter stormwater. A market plaza hosts produce vendors and outdoor seating.

WRT worked with Urban Diversity Design, a Fresno based urban design firm that focuses on creating livable, healthy environments. Work is expected to begin this summer. 
Ashland Commons, Alameda County, CA
More than $7 million has been awarded to create an amenity-rich new park in the unincorporated community of Ashland located between Hayward and San Leandro in the East Bay. WRT will work with The Trust for Public Land as well as Hayward Area Recreation and Park District (HARD) to further develop the design and construction documents.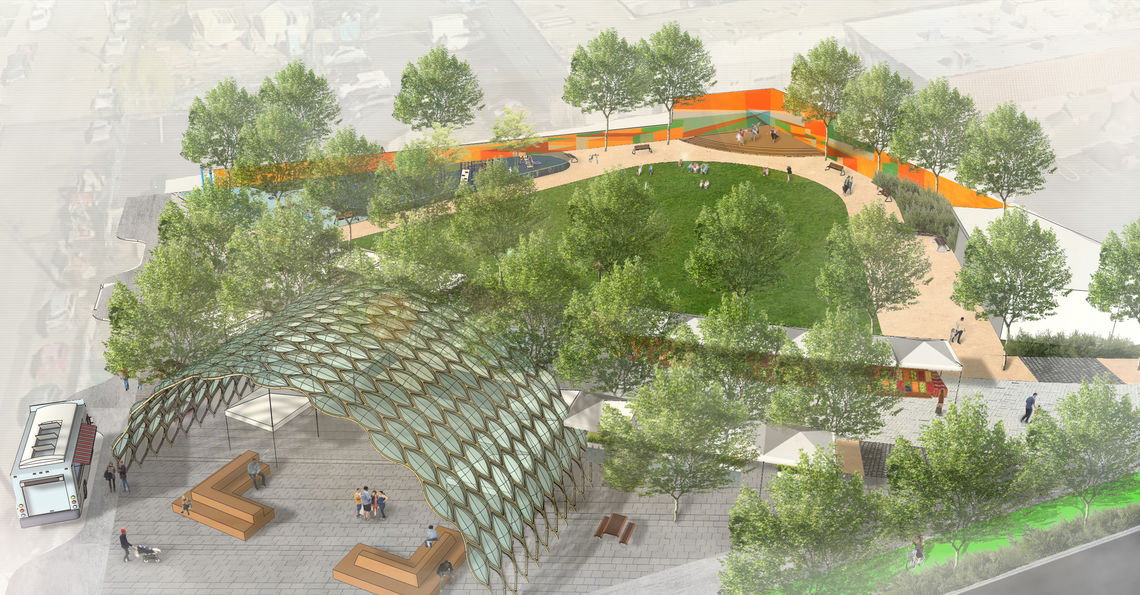 The design is notable for providing ample open green space and intensive programming that serves the diverse needs of the community. Design features such as the market plaza encourage local commerce in the process of delivering fresh food to residents. The diversity of the neighborhood will be celebrated through events programming and incorporated into the design of park features in partnership with local artists.
Mariposa Creek Parkway, Mariposa County, CA
WRT's master plan, which was adopted in January, has already started to pay dividends for Mariposa, which received land acquisition grants for two key properties that each unlock the potential for a continuous parkway. When completed, the Mariposa Creek Parkway will provide a variety of community-driven recreational programs in a linear park located along Mariposa Creek in the town of Mariposa. It will function as an active transportation resource, linking residents and visitors to neighborhoods, businesses, and tourist amenities, while conserving and interpreting the distinctive beauty of the Sierra Foothill riparian landscape. It will provide engaging opportunities for creative placemaking projects like public art and performance, and it will build community by establishing a unique and compelling space for residents to gather.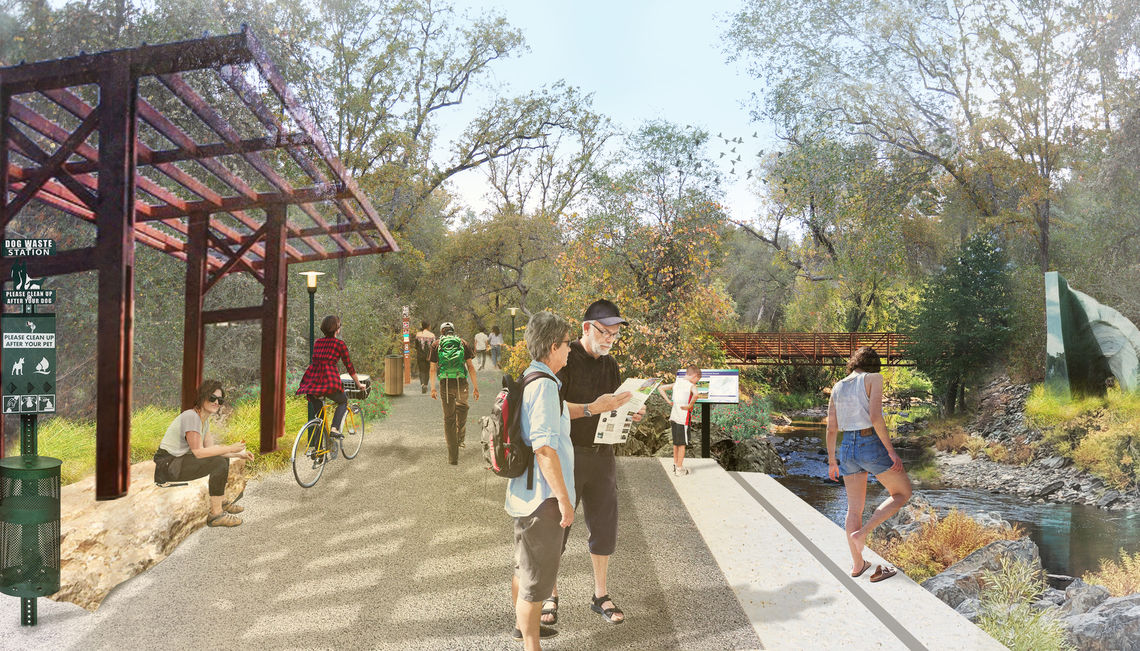 Congratulations to all our clients, partners, and most of all, to the community members who contributed to the design process and will champion these parks long into the future.