Three WRT Planning Projects Win Awards at the 2018 APA National Planning Conference
Three WRT planning projects were honored with awards at the American Planning Association's 2018 National Planning Conference in New Orleans on April 23.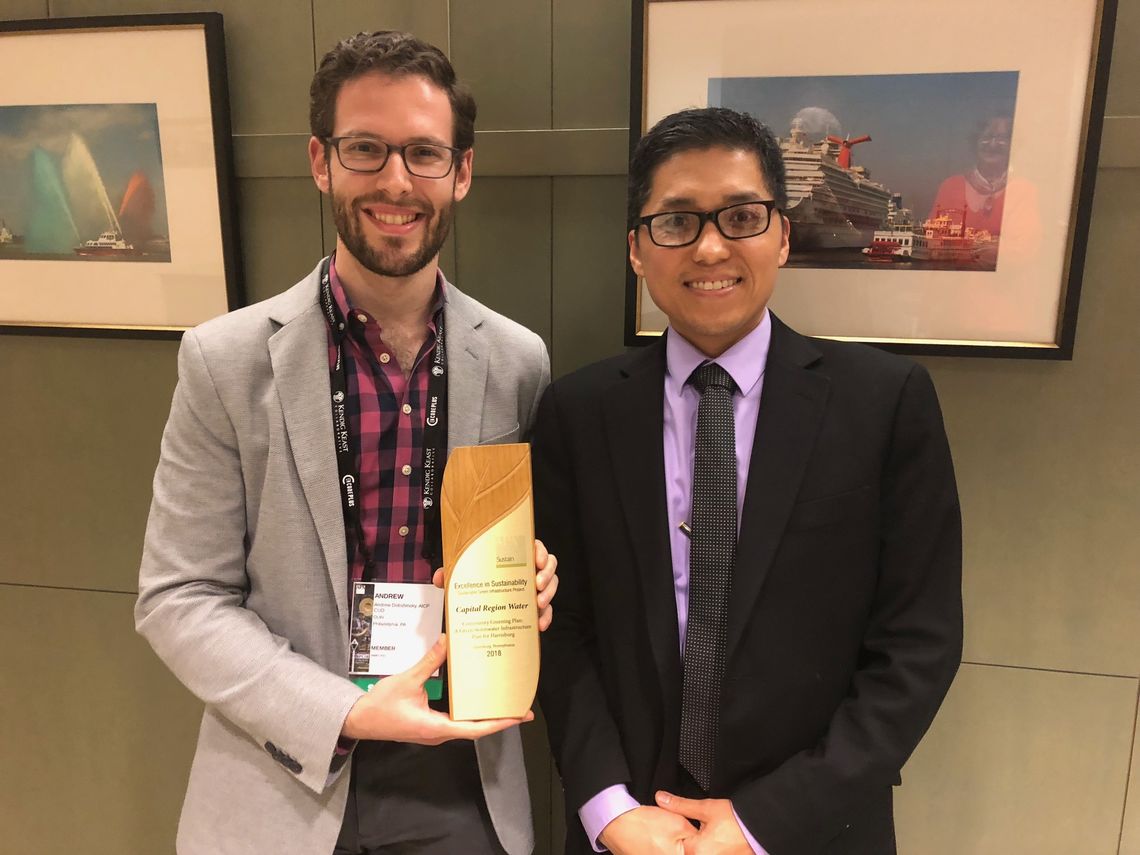 Two WRT projects were category winners for the 2018 APA Sustainable Communities Division fifth annual Awards for Excellence in Sustainability, which honor projects, plans, policies, individuals, and organizations whose work is dedicated to supporting sustainable communities. "Community Greening Plan: A Green Stormwater Infrastructure Plan for Harrisburg" won the Sustainable Green Infrastructure Project category. The Community Greening Plan is a long-term plan to reduce sewer overflows into the Susquehanna River and Paxton Creek. WRT worked with Harrisburg's Capital Region Water to develop the plan, committing CRW to reducing runoff through the implementation of green stormwater infrastructure throughout the city of Harrisburg, including the renewal of public spaces such as parks and greenways.
"Meriden 2020: A Comprehensive Plan for Downtown Meriden" was the winner in the Sustainable Urban Design Plan or Development Project category. Downtown Meriden's transformation highlights the social and environmental resilience of the perseverant community as it plans a sustainable future for the next generation. The plan is capped off by a HUD Choice Neighborhoods Transformation Plan, transitioning a vacant downtown once prone to persistent flooding and disinvestment into a park surrounded by new mixed-income, green residential developments and a new intermodal transit station which will be an express stop on the New Haven-Hartford-Springfield Rail Line.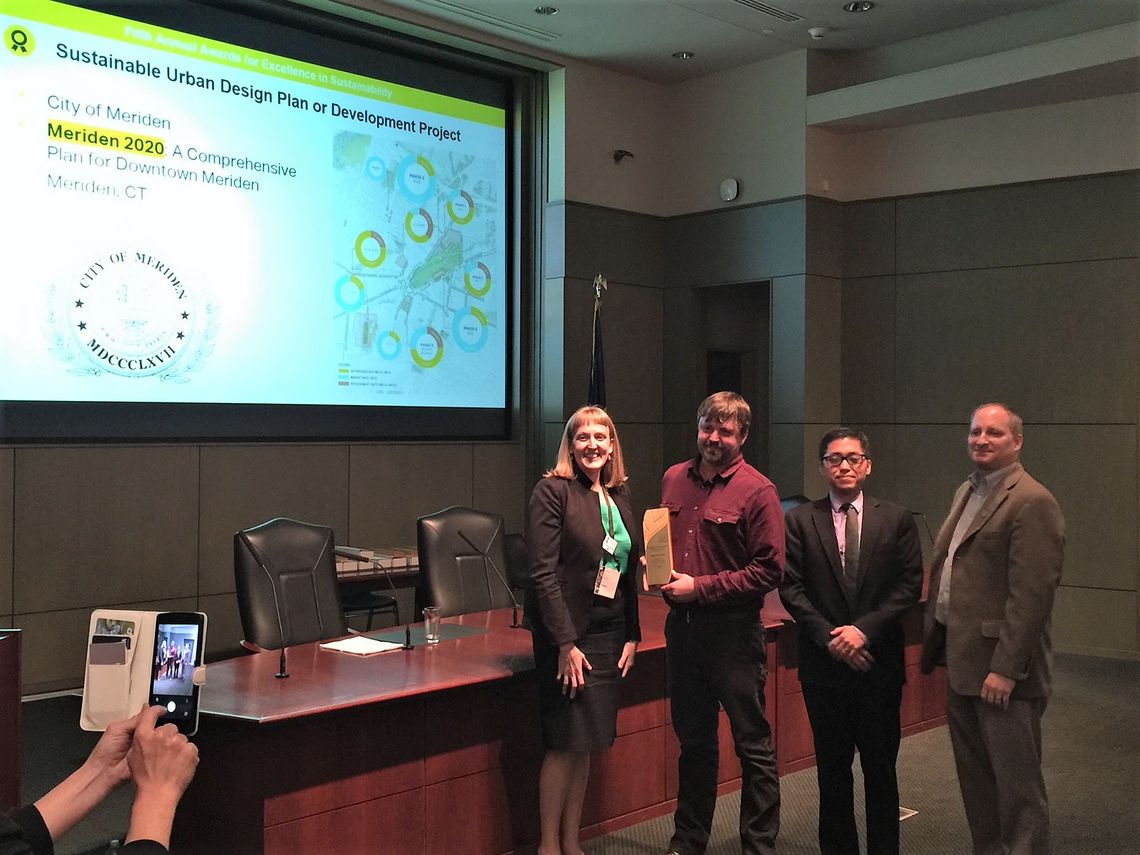 Additionally, planokc has been awarded the Daniel Burnham Award for a Comprehensive Plan, one of five Excellence awards. The comprehensive plan, including a parks plan created by WRT, was adopted in order to support smarter land use and growth and prioritizes human, economic, and environmental health. Designed with significant public engagement, the plan reaches underrepresented families, families with small children, and college students. Planokc used fiscal impact analyses, land use and transportation analyses, and health impact analyses to inform choices that will shape the city's future fiscal health, quality of life, environmental health, and traffic patterns. Some of these choices include the city's first bicycle-pedestrian master plan and the city's first sustainability plan. As a result, the city's residents have been brought together and the plan has paved the way for more equitable land use and community policies in the future.
Congratulations to all of our team members involved in these projects, as well as all of the other award recipients.