WRT Project Wins 2016 Willard G. "Bill" Rouse III Awards for Excellence
WRT has announced that The Hoover-Mason Trestle (HMT), in Bethlehem, PA, was presented with one of the 2016 Willard G. "Bill" Rouse III Awards for Excellence on Wednesday, June 15.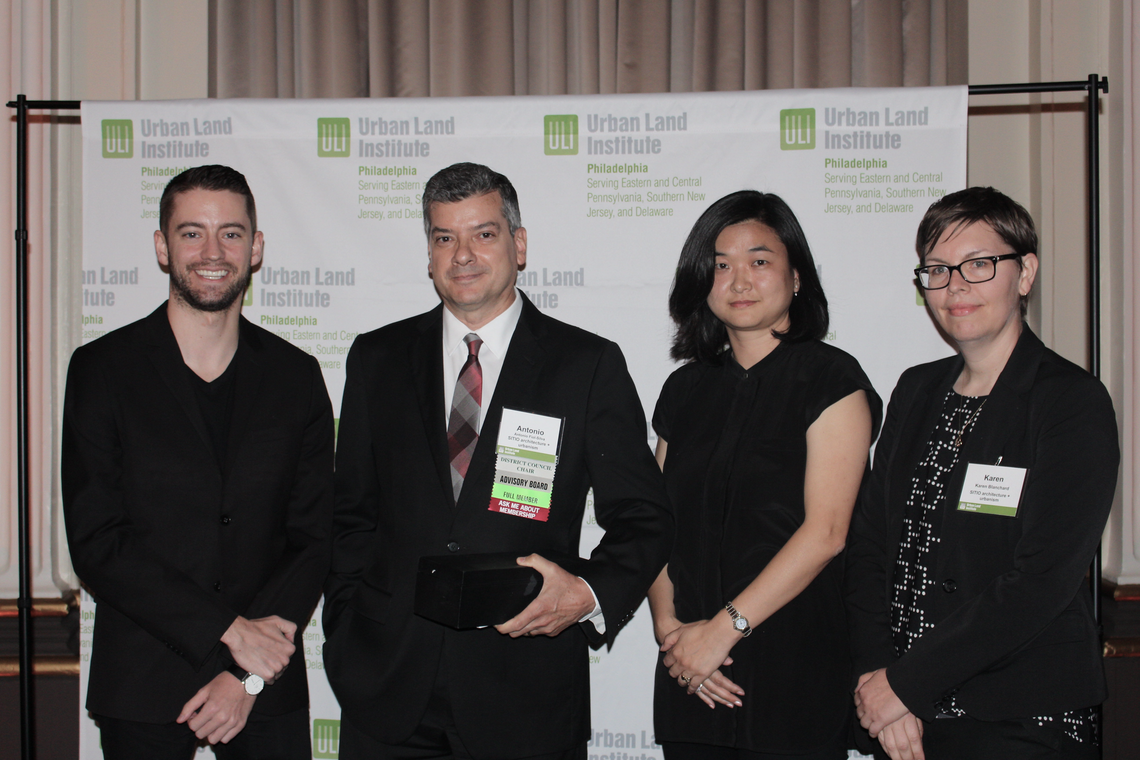 The Awards for Excellence recognize the top real estate projects completed within the last five years by Urban Land Institute (ULI) members and nonmembers throughout Eastern and Central Pennsylvania, Southern New Jersey, and Delaware.
Submissions were reviewed by an esteemed panel of ULI members from across the country and narrowed to 15 finalists.  The eight winning projects were scored on use of best practices; quality planning and design; elements that build healthy places; environmental sustainability and energy reduction; economic success and market acceptance. 
Designed by WRT and developed by the Redevelopment Authority of the City of Bethlehem (RDA), the HMT has breathed new life into the city. Built upon a former elevated rail line of the Bethlehem steel plant  to connect the award winning SteelStacks Arts and Cultural Campus with the Sands Casino, HMT makes history come alive in an innovative way, allowing visitors to walk through an industrial archeology of America. The Jury selected HMT as a winner for its strong industrial contextual design and execution, focus on the outdoors, celebration of history, and complex integration of funding sources.
"The Hoover-Mason Trestle is the latest piece of puzzle at the SteelStacks Campus, which has been a catalyst for economic development in transforming the former industrial site to a cultural destination for everyone" said Keiko Cramer, ASLA, Principal of WRT. "Under the strong leadership of the RDA, it is an urban transformation through collaboration and innovation, for which we are honored to be recognized among the top real estate developments in the region."
The third annual Willard G. "Bill" Rouse III Awards for Excellence was held at The Ballroom at The Ben, with over 250 land use and real estate and design professionals in attendance, honoring the Legacy of Willard G. "Bill" Rouse III.