WRT's Community Greening Plan Wins the 2017 American Planning Association (APA) Pennsylvania Chapter Planning Excellence Award
Community input drives award winning stormwater infrastructure plan for Harrisburg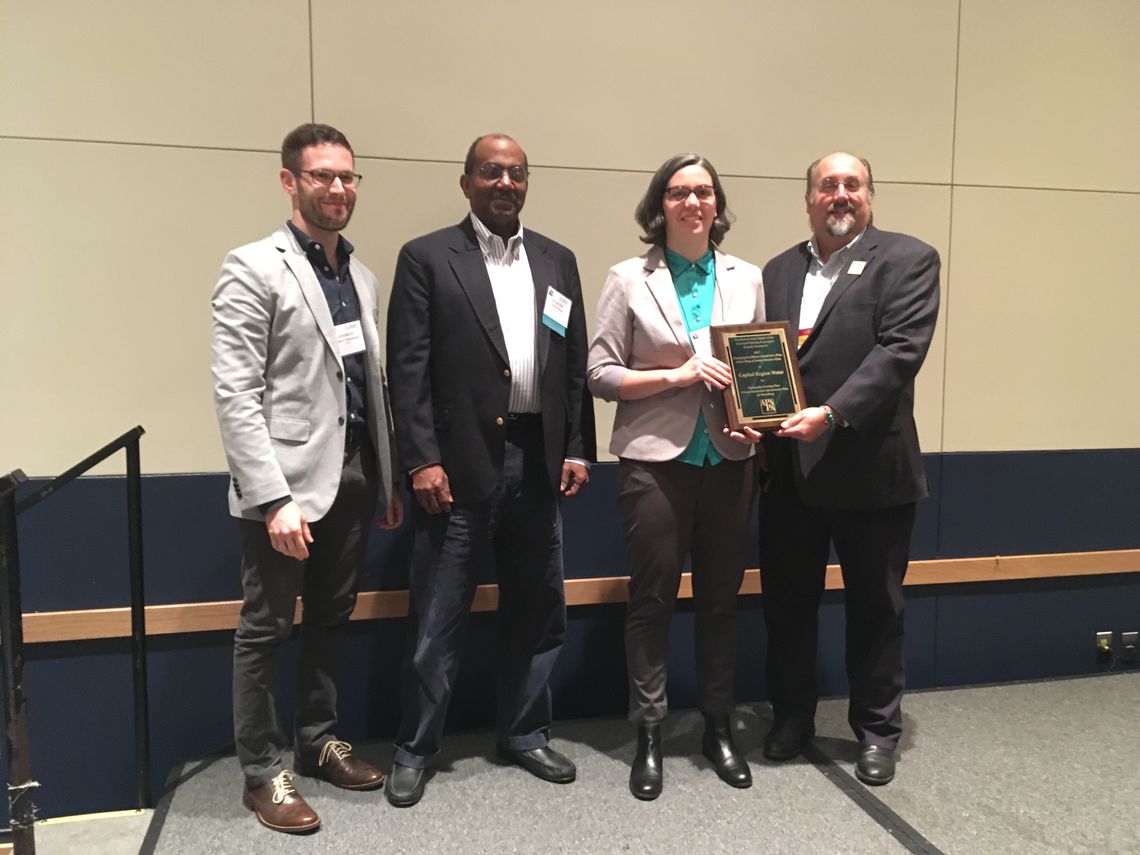 WRT, an integrated design firm of planners, urban designers, architects, and landscape architects, congratulates Capital Region Water on its Community Greening Plan receiving the 2017 Planning Excellence Award. The Pennsylvania Chapter of the American Planning Association gives this award to recognize a plan's positive impact on the community and quality of life. The award will be presented at a ceremony on October 22nd in State College, PA.
As part of its long-term plan to reduce sewer overflows into the Susquehanna River and Paxton Creek, CRW worked with WRT to develop the Community Greening Plan—which commits CRW to reducing runoff through the implementation of green stormwater infrastructure throughout the city of Harrisburg, including the renewal of public spaces such as parks and greenways.
"We're excited to see the Community Greening Plan recognized by APA-PA," said Andrew Dobshinsky, Senior Associate at WRT. "This plan sets up a continued collaboration between CRW and the residents of Harrisburg to transform their city. Over a thousand people participated in the planning process, including at two 'Community Greening Parties' held at key points in the process. And, CRW has continued its robust engagement efforts to jumpstart plan implementation, which includes a number of pilot demonstration projects."
The Pennsylvania Chapter of the American Planning Association works to promote leadership in the development of vital communities by advocating excellence in community planning through education, empowerment, partnership, and public policy. This will be the Chapter's 13th Annual Conference.