WRT's Logan Neighborhood Plan Officially Accepted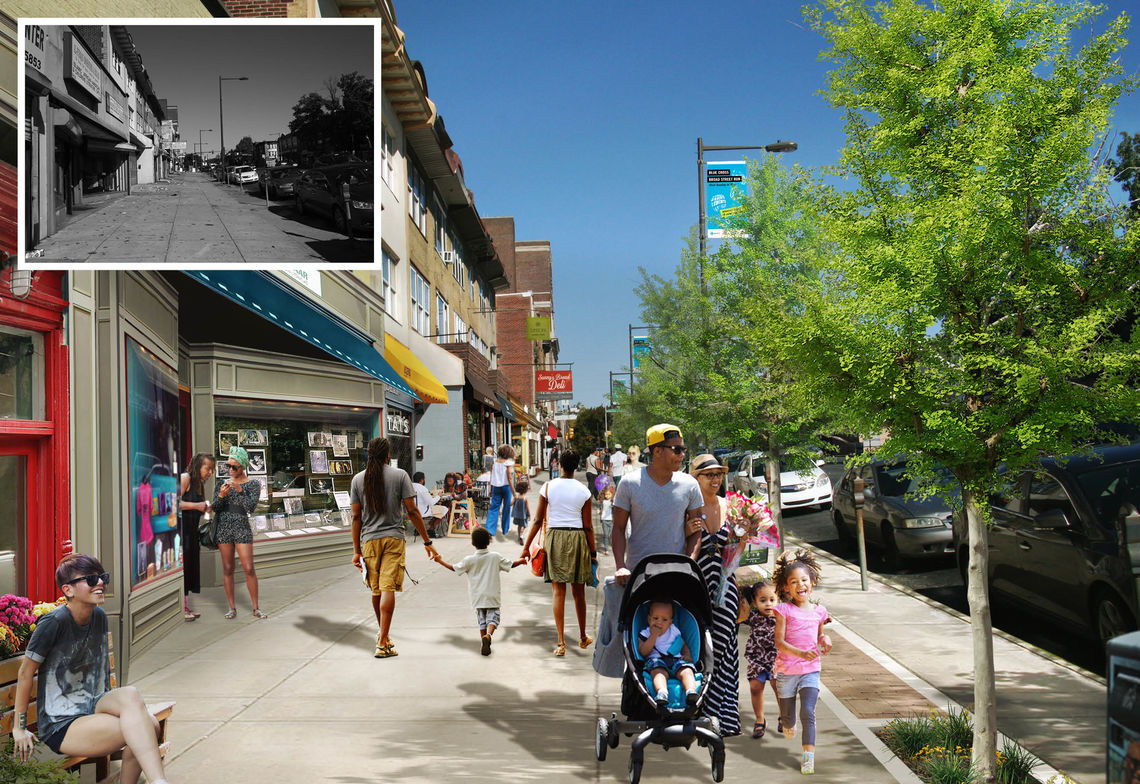 Logan is located less than six miles north of downtown Philadelphia and enjoys fantastic public transit access with direct connections to Center City along the Broad Street Line. The neighborhood is home to some of the City's most prominent institutions including LaSalle University, Einstein Medical Center, Central High School, and the Philadelphia High School for Girls. Yet despite all of these tremendous strengths, the Logan neighborhood is probably better known for its long vacant Logan Triangle site rather than its diversity, family-friendly atmosphere, and unique architectural heritage.
After decades of decline, the community came together to create a neighborhood plan that would serve as a road-map for reinvestment and to build a healthy and thriving community. The planning process was funded by a Wells Fargo Regional Foundation Neighborhood Planning Grant and support from the Philadelphia Redevelopment Authority. Throughout the process, residents cited a number of challenges including the large-scale dumping in and around the vacant Logan Triangle site, homes in poor condition with urgently needed repairs, crime along major transit corridors, the need for quality fresh produce, and lack of educational and recreational resources and job opportunities for its large youth population as some of the most pressing issues.
WRT, in conjunction with a Stakeholder Committee comprised of neighborhood residents, community institutions, neighborhood-based organizations, elected officials, and city-wide partners, created a set of strategies organized around the major themes of Housing Revitalization, Neighborhood Revitalization, Community Safety and Blight Reduction, Workforce Development, Youth Engagement, and Commercial Corridor Revitalization.
"Through numerous public meetings and stakeholder work sessions, the community identified what they saw as major challenges and also worked with us to develop an action plan to address those challenges" said Garlen Capita, Urban Designer at WRT. "Our goal was to create a resident-driven plan that not only addressed the larger systemic issues requiring deep pockets and significant investment, but also to ensure that there were tangible short-term improvements that the community could take on themselves."
To view the final plan, click here.