WRT's San Francisco Office Takes Part in PARK(ing) Day
WRT's San Francisco office participated in PARK(ing) Day, an annual event in which local community members, students, and designers transform metered parking spaces into temporary parklets.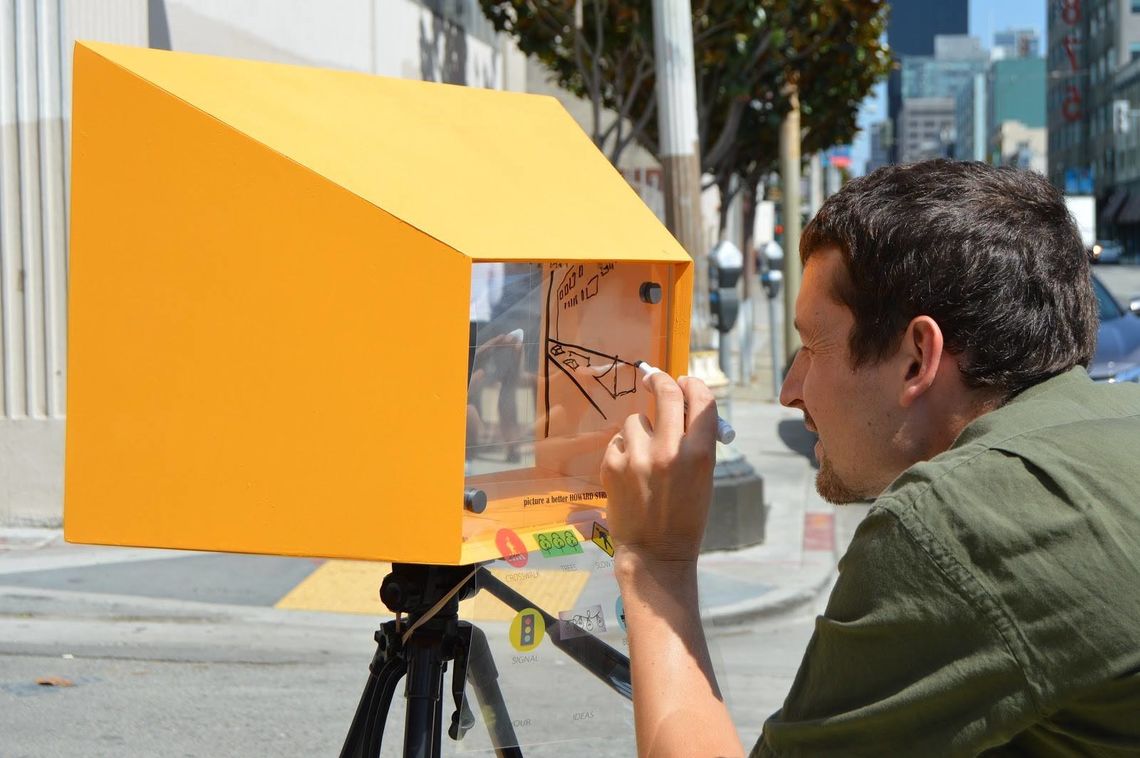 For this year's installation, we set up shop in a parking space by our office, and invited the community to show us their vision of Howard Street by drawing trees, murals, or other ideas right onto our installation. These illustrations show us the changes people would like to see along Howard Street, and contribute to the broader effort of the Howard Street Collaborative, or HOW Street.
HOW Street is a pro-bono effort by WRT's San Francisco office created to celebrate the lively and eclectic history of Howard Street between 5th and 6th Streets. HOW Street will focus on improving conditions for everyone and increasing community engagement and inclusivity for all residents of Howard Street.
Along with Studio O+A and other local partners, WRT is working to develop a community-driven strategy to improve conditions in the HOW Street neighborhood.
Throughout the day, many who work and live in the neighborhood stopped by the installation to sketch their vision for a better Howard Street, have some coffee, and chat with us.
WRT's 2017 PARK(ing) Day installation was awarded the runner-up prize in AIA San Francisco's PARK(ing) Day competition. Learn more about the day by checking out our Facebook photo album and the write up on AIA San Francisco's website.