WRT's Willits Main Street Corridor Design Approved
Willits, CA – On Tuesday, December 6th, The Willits City Council officially adopted WRT's Main Street Corridor Enhancement Plan which transforms the northern three-mile portion of US Highway 101 into a pedestrian and bicycle-friendly Main Street, which will be the center of community life in Willits, California. The plan was presented by John Gibbs, WRT Principal and Alison Pernell, Local Government Commission Project Manager.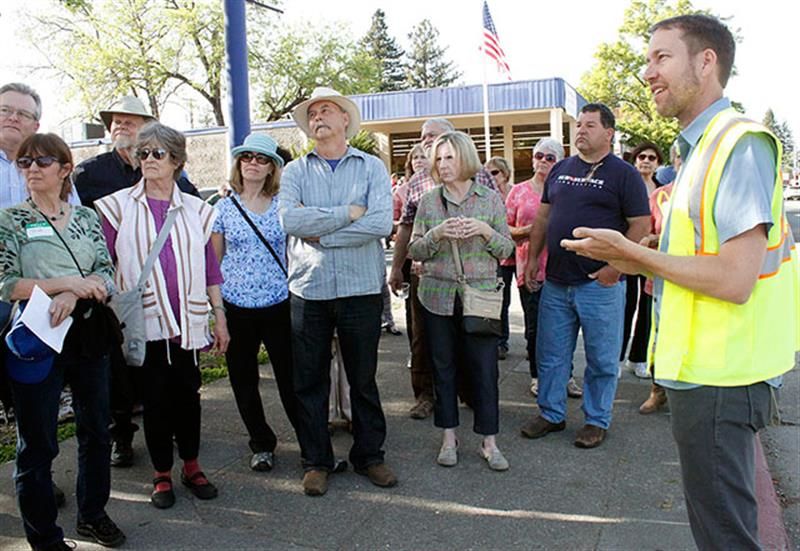 The Mayor and City Manager remarked on the robust community engagement process as city residents attended several events and were able to provide feedback on the plan and remain engaged throughout the entire project.
 "We had an extremely positive experience working with city staff and citizens of Willits," said Project Manager, Jillian Nameth Zeiger, "We know this plan is the start of a positive transformation for Main Street."
Located along US Highway 101 in the forested Northern California county of Mendocino, residents of the town of Willits have long experienced frustration surrounding the congestion of the downtown area due to its dual function as state highway and main street. With assistance from a 2015 Caltrans Sustainable Transportation Planning Grant, the City of Willits can prioritize the Main Street Corridor Enhancement Plan to help alleviate the blockage.
The plan allows for the creation of a pedestrian and bicycle-friendly Main Street that supports local businesses and incorporates community gathering areas, landscaping, stormwater quality enhancements, public art and other features desired by the community.
Construction for The Willits Main Street Corridor Enhancement Plan is slated to begin in the fall of 2017. To learn more about the plan visit www.willitsmainstreetplan.com.