WRT studies access enhancements for new Triton Pavilion District at UCSD
WRT recently completed a feasibility study for UC San Diego's Library Walk South, creating a compelling vision for a critical connection between Osler Lane and Gilman Avenue, and continuing our long-standing relationship with the University.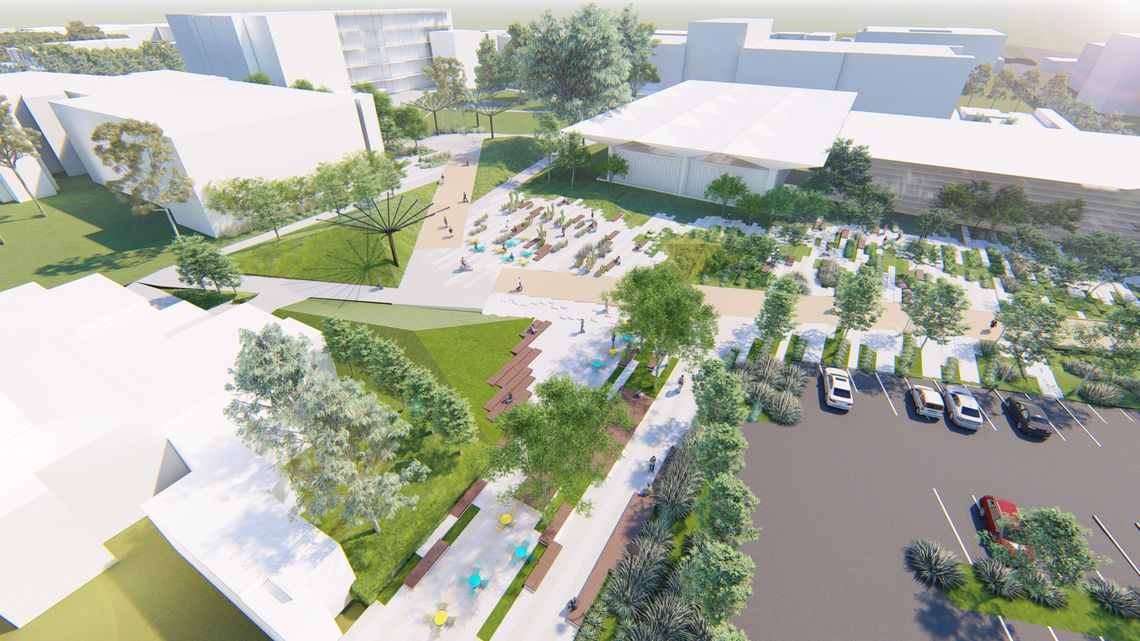 As the linchpin of a major campus gateway, the new Osler Parking Structure's central location provides pedestrians with convenient access to many destinations on campus, but upon leaving the garage, pedestrians are met with a confusing and disorienting landscape that lacks a sense of arrival. To address this, WRT made a concerted effort to provide intuitive wayfinding from the parking garage, through the Health Sciences quad, to Library Walk and the historic campus core, guiding students, faculty, staff, and visitors with planting, landforms, paving materials, public art, and a hierarchy of circulation routes.
In addition, the project activates the Health Sciences quad, providing collaborative outdoor workspaces, tables and chairs for seating and eating, and meandering paths for research conversation and deep thinking. In this way, the landscape design acts as both a passageway and a destination, fostering community while facilitating efficient movement through the campus public realm.