WRT Takes to the Streets of San Francisco's Yerba Buena District for "Living Room" Interviews
As part of our work creating the Yerba Buena Street Life Plan, on Thursday, February 15, we held parklet interviews at a pop-up "living room" that was placed at three strategic locations around the Yerba Buena District. Visitors, workers, and residents stopped by throughout the day to share their thoughts about what they love about the district, and what they'd like to see improve.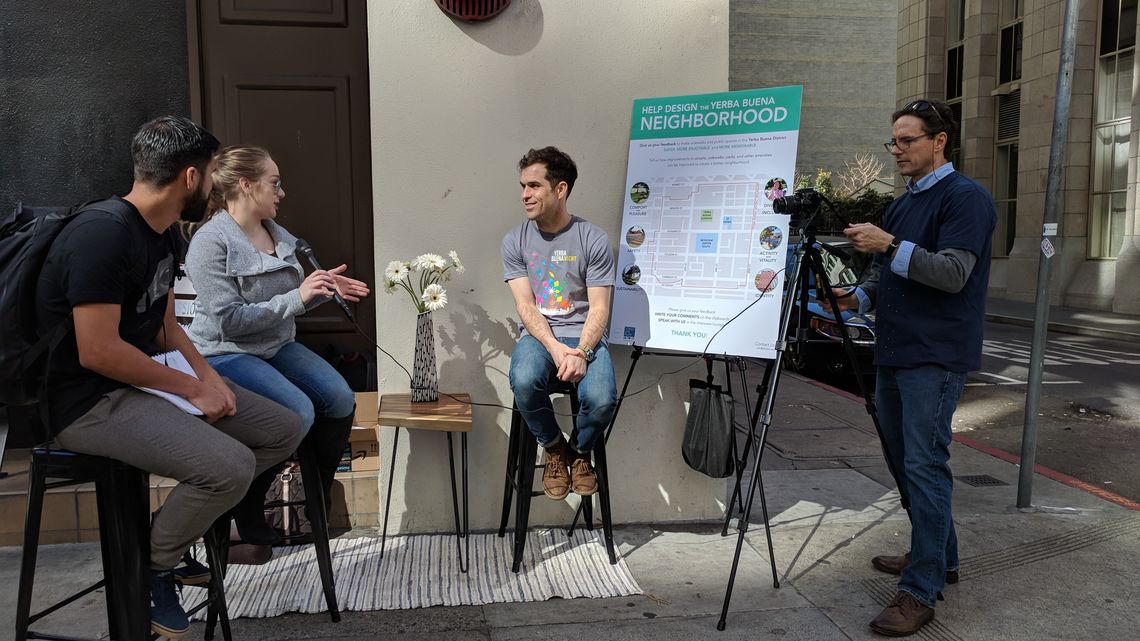 Scroll through the pictures below to see community members engaging with our team, and stay tuned for Charrette Week, a four-day series of outreach, planning and design workshops where community members will be able to affect the design of the Street Life Plan in real time. Charrette Week will be held March 6-9 in the Yerba Buena district. Location details to come.