WRT to Pilot ACE's Transformative Partners Program
The program helps provide continuous mentoring for ACE alumni during their higher education and through to their first full-time job after graduation. 
WRT is one of the founding firms to pilot the ACE Mentor Program's new Transformative Partners Program. The program is a compliment and extension of the regular ACE Mentor Program that utilizes a project-based team approach pairing high school students with a team of professionals from the planning, design, engineering, and construction fields. 
The main objective of the Transformative Partners Program is to provide continuous mentoring and support for ACE alumni throughout their higher education through to their first full-time job after graduation.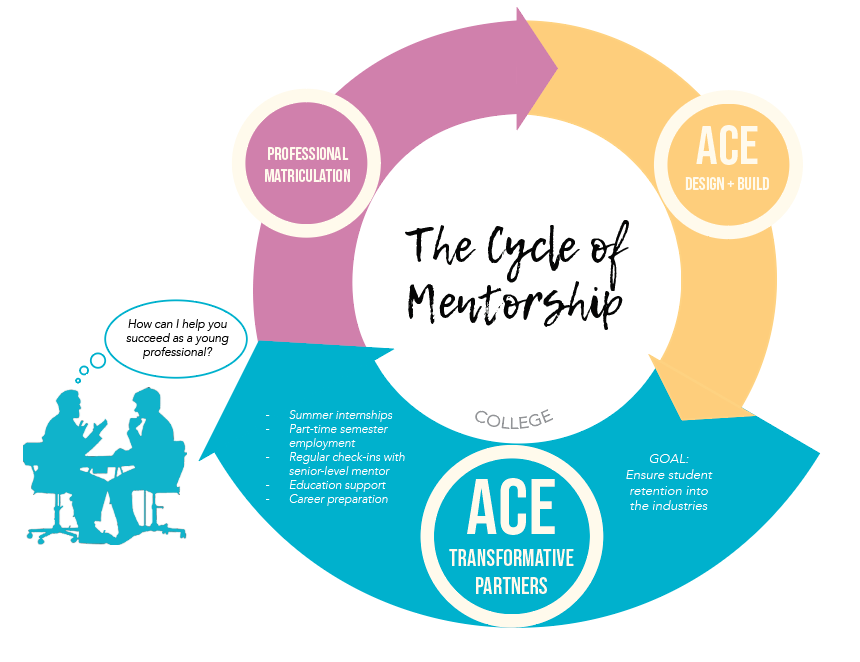 The program utilizes a firm-based model, where a participating firm commits to mentor or support a set number of students each year by pairing them with an individual mentor or mentors. WRT's commitment for the 2022-2023 school year is to mentor two students who are already in college.
Cira Diop is in her sophomore year at Cornell University, majoring in mechanical engineering. She has been interested in architecture and engineering since high school and wants to own an engineering firm in the future. She emigrated to the U.S. from Mauritania in 2010 and aspires to bring children under 13 to the U.S. so they can experience  'opportunity' and be motivated to pursue something better for themselves. Cira was an ACE scholarship winner in 2022.
Based on the input from Cira and Jared, WRT will be pairing each of them with a peer mentor and a career mentor. The peer mentor will be someone very early in their career, who is a few years out of college so they can more readily relate to the student's current college experiences. The career mentor will be someone further along in their career path who has more experiences to draw from. 
"By becoming our first Transformative Partner, WRT continues their ongoing, exceptional support of ACE Greater Philadelphia and its students," said Melissa Raffel, Affiliate Director of the ACE Mentor Program of Greater Philadelphia.  Cira and Jared are working very hard toward their professional goals and I have no doubt that being a part of the Transformative Partners program will benefit them immensely!"