WRT will present at SXSW Eco conference in Austin
WRT has announced that Principal Keiko Tsuruta Cramer and Designer / Associate Jared Edgar McKnight will present on behalf of the Hoover-Mason Trestle (HMT) project team at the South by Southwest (SXSW) Eco conference in Austin, TX October 10-12.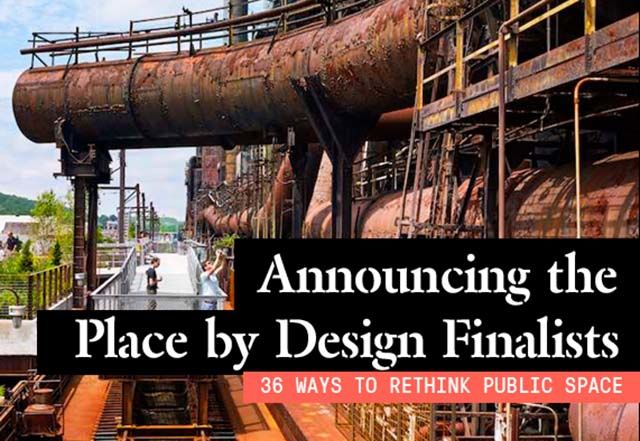 This year HMT has been named one of SXSW Eco's 36 "Place by Design" (PXD) Finalists. SXSW Eco's PXD competition celebrates innovative design work that transforms our everyday surroundings and creates positive social and environmental impacts. The competition is open annually to artists, architects, designers and urbanists at all levels of experience. The Finalists are then selected by the PXD Application Review Board, a panel of 24 individuals with experience ranging from art and design to architecture and urban planning. Come October, all of the finalists will pitch their projects to the PXD Jury who will ultimately select the winners.
"We are thrilled to be presenting on behalf of the HMT at the SXSW Eco conference alongside a diverse group of finalists that envision public spaces as something greater than a backdrop for human activity," said Cramer.  
The 2016 competition featured six categories: Art + Interaction, Equity + Inclusion, Resilience + Health, Speculations + Prototyping, Urban Strategy + Civic Engagement, and Revitalization.  HMT was selected as one of six finalists in the Revitalization category of the competition, featuring design processes, sites and infrastructure that transform and adapt the existing built environment through inspired planning and execution.
"Our presentation will highlight the revitalization of the HMT and its impact on the community of Bethlehem, PA," said McKnight. "The repurposed HMT serves to enhance the community by preserving the history and integrity of the once abandoned site, and allowing visitors the opportunity to once again inhabit the site, only this time as a public space."
Held at the Austin Convention Center, the SXSW Eco conference creates a space for business leaders, policy makers, innovators and designers to advance solutions the drive social, economic and environmental change.
To learn more about the SXSW Eco conference visit: sxsweco.com