WRT wins SCUP Merit Award for Community College of Philadelphia Facilities Master Plan
We are excited to announce that our Community College of Philadelphia Facilities Master Plan has earned the 2017 Merit Award for Excellence in Planning for an existing campus from the Society for College and University Planning (SCUP)!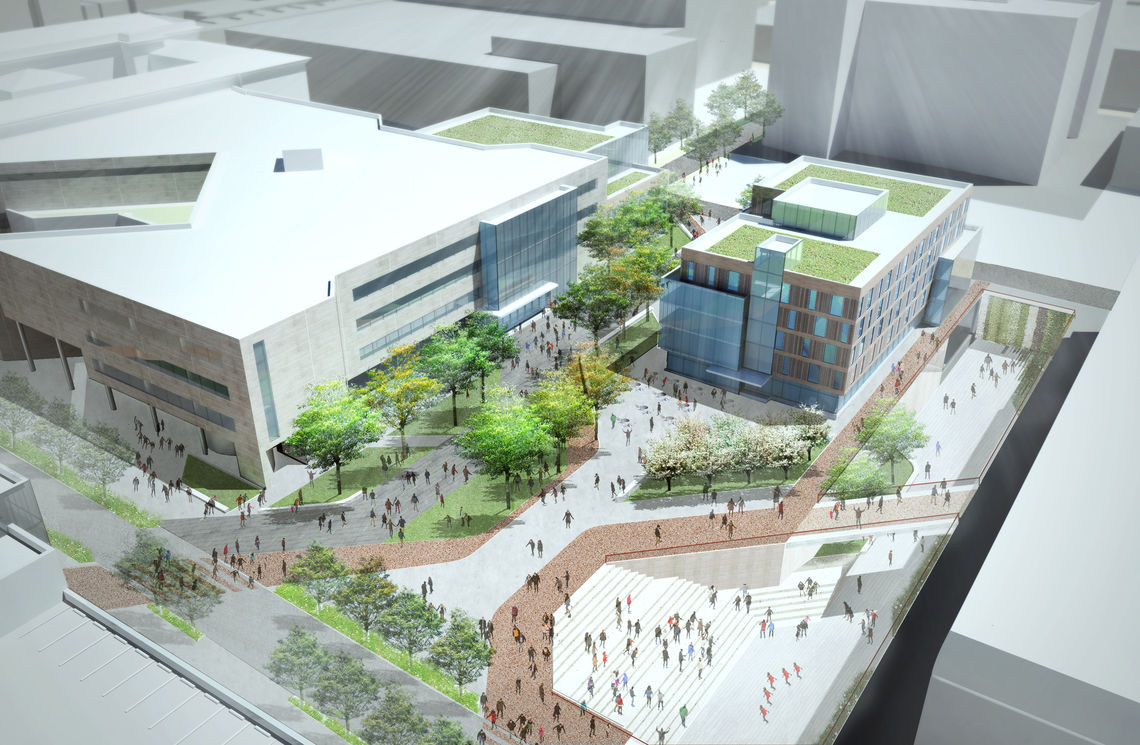 The Facilities Master Plan is designed to meet the expectations of a rapidly changing and competitive educational environment. The Plan reviews the evolving needs of the College and supports its mission to provide students with the knowledge and workforce skills necessary for the 21st Century. We were able to do this by renovating and developing new facilities to accommodate state of the art programs and advanced technologies involving manufacturing, robotics, transportation, and integrated health sciences, among others.
Informed by comprehensive community outreach and engagement, including input from students, administration, faculty and staff, the Facilities Master Plan deals with both the qualitative and quantitative aspects of existing and future space needs for the Community College of Philadelphia. This includes the redesign and maintenance needs of existing facilities, the improvement of the programmatic identity of facilities, and the creation of a sense of place on campus.
Yogesh Saoji, Senior Associate managed the effort with Maarten Pesch as Principal, along with an interdisciplinary team of landscape architects, planners, and architects from WRT.
Each year the Society for College and University Planning Awards recognize excellence and outstanding achievement in a variety of areas. To learn more about the SCUP Awards for 2017, view the full list of recipients here: bit.ly/2vIHsIX