Glen Canyon Park Improvement Plan
In Glen Canyon Park, WRT led a community-based design project sponsored jointly by the Trust for Public Land (TPL), San Francisco Public Works, and the San Francisco Recreation and Parks Department. The objective of the project was to reposition, redefine, and redesign the park to meet changing community priorities, recreational preferences, and heightened standards for ecological performance. 
Glen Canyon Park is a historic public space tucked into the central hills of San Francisco. As the headwaters of Islais Creek, the canyon is a much-revered oasis that provides opportunities for solitude and escape among its woods and hillside trails. The canyon has for years been seen as a community focal point, providing open space and recreational amenities for multiple generations of San Franciscans.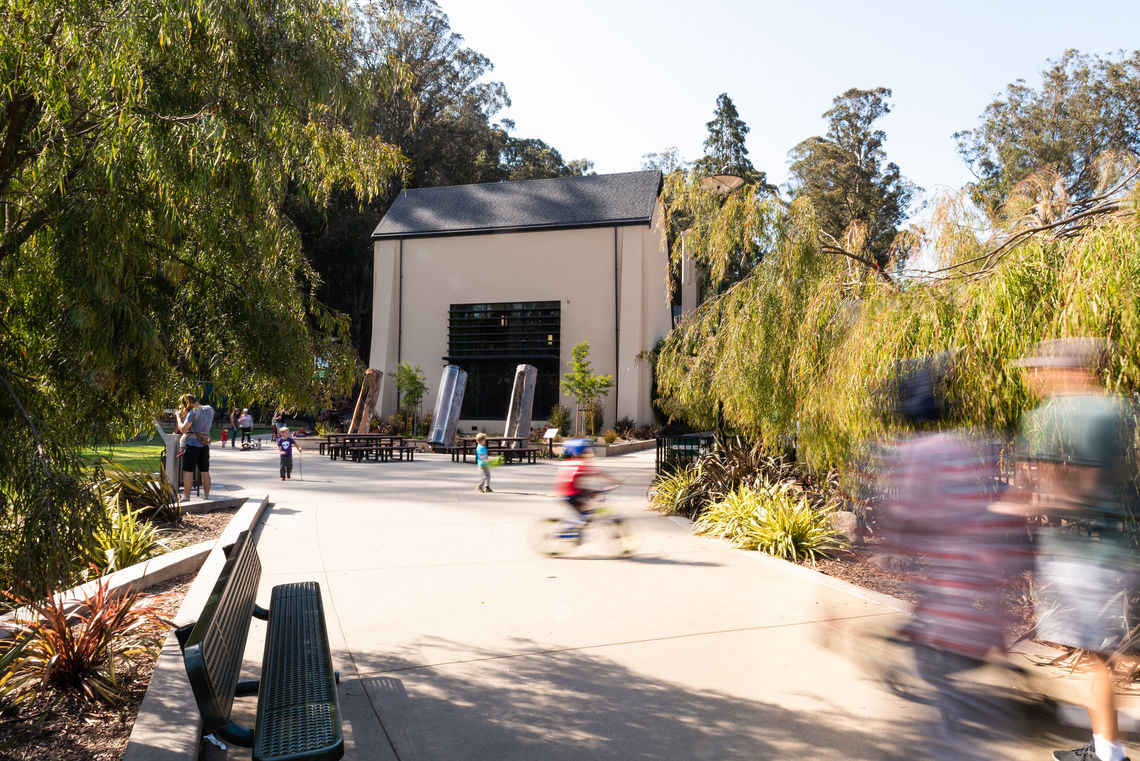 Photography by Kevin Quach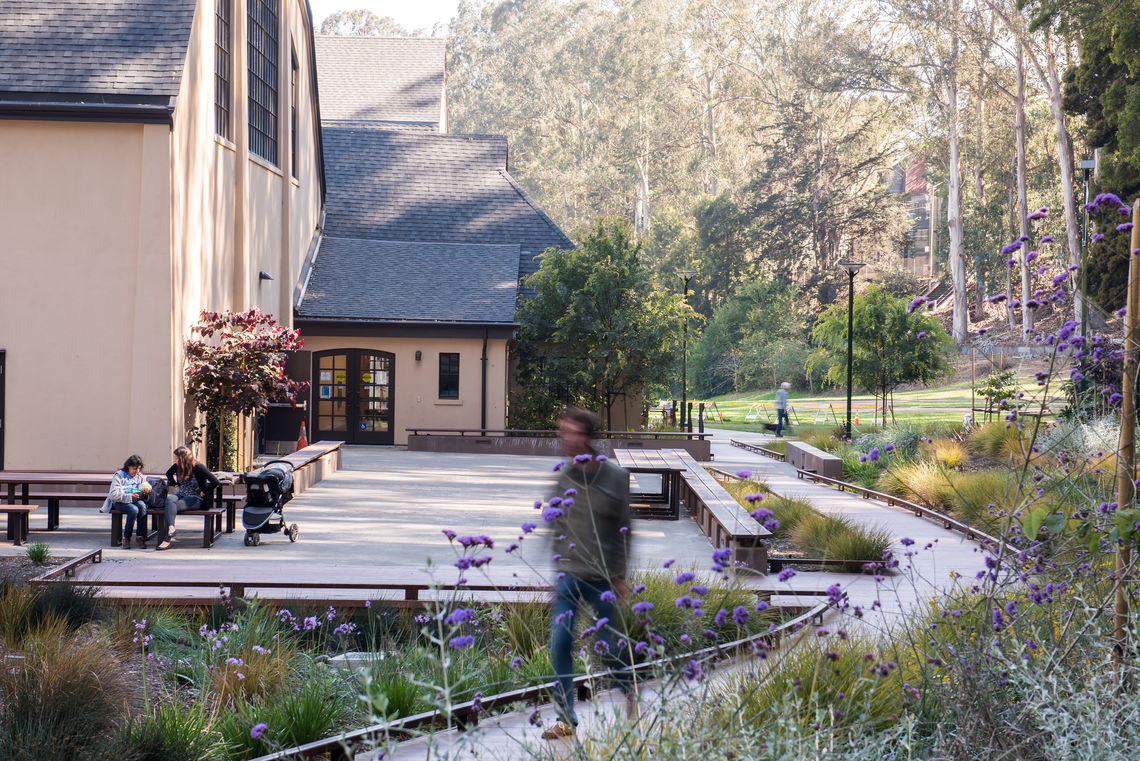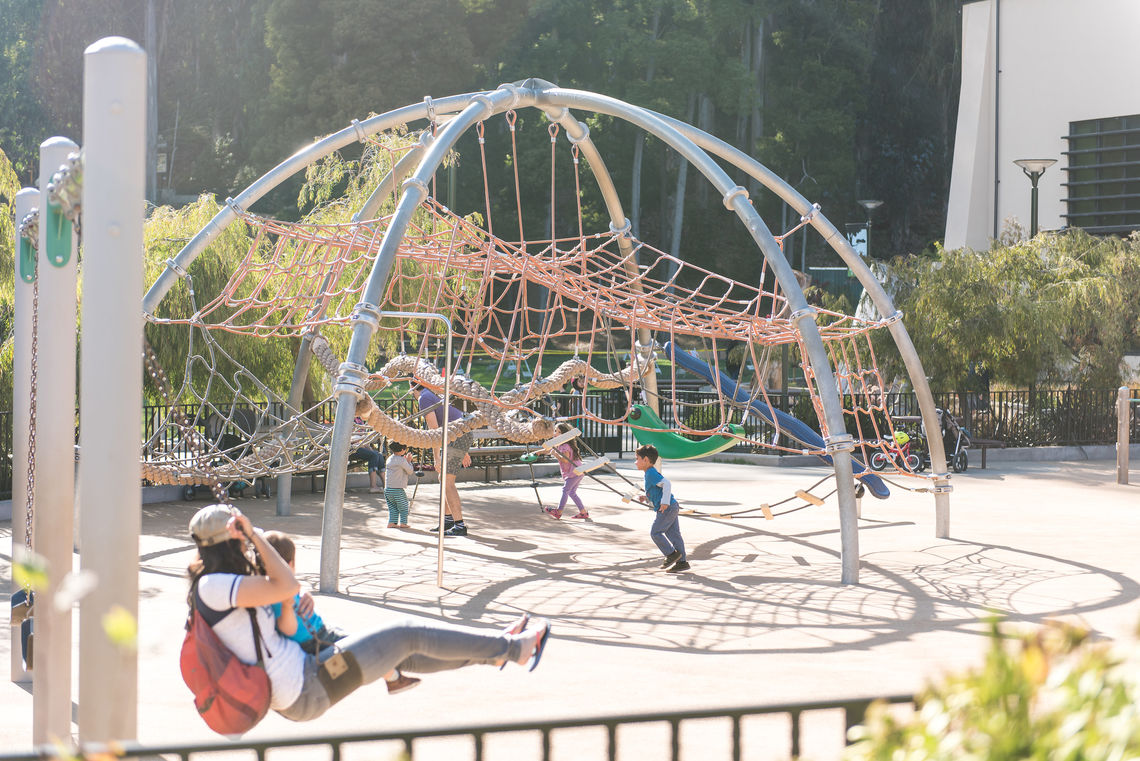 Chief among the recommended improvements was the redesign of the park entrance, which had become overgrown, pinched, and unwelcoming. By relocating the tennis courts, the design took significant pressure off the entrance, and began a sequence of designed spaces that pull people into the park and provide a worthy setting for the park's historic structures and recreational spaces. In addition, the new entryway provides a clear connection through the main park and back into the canyon, following the alignment of the creek. 
During peak rain events, areas of lawn and habitat adjacent to the creek can accept flooding, while circulation routes remain passable through the use of elevated platforms and topography. Within these stormwater detention areas, the design team also substantially increased the amount of native planting, which forms a horticultural connection between the front of the park with the wilder landscape beyond.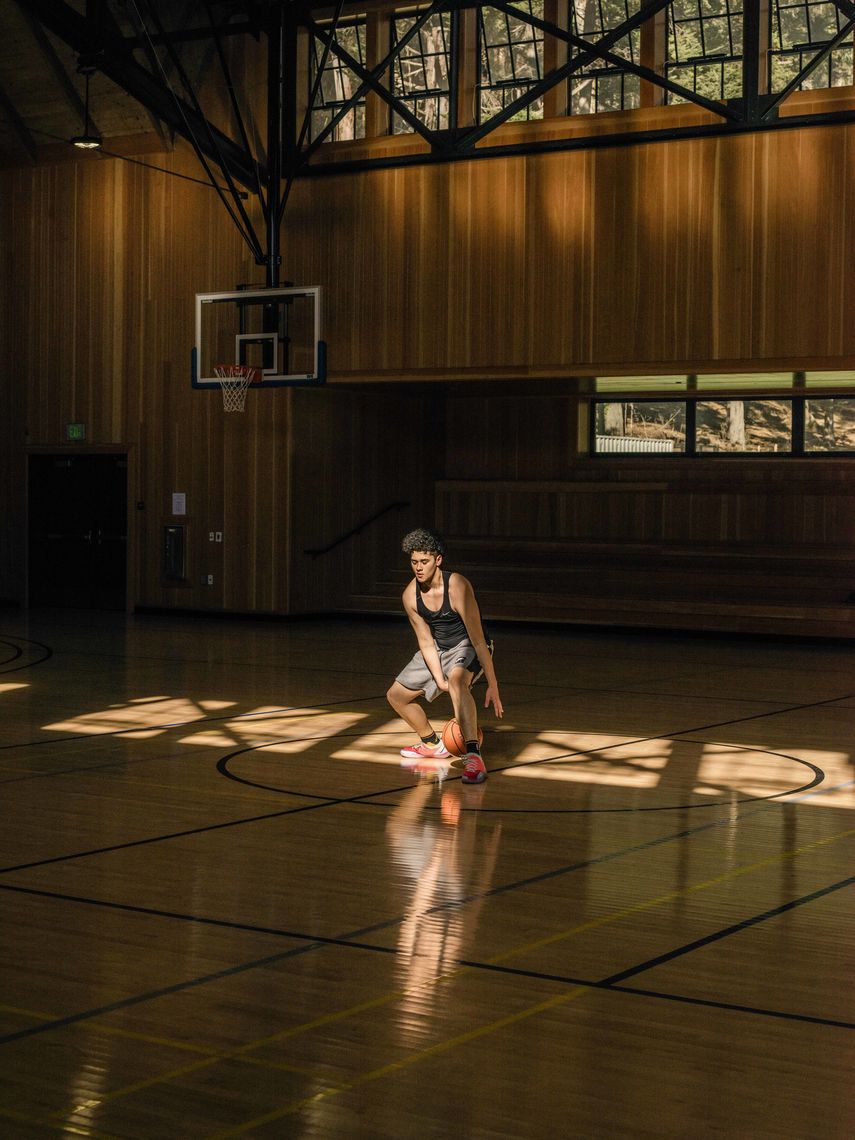 Before the redesign, the historic Recreation Center buildings did not have a presence from the street—they were hidden, receding into the woods at the mouth of the canyon. But with the new park entry in place, the newly upgraded facility is seen as a beacon, drawing visitors into the park for new programs, events, and art installations. 
Taken as a whole, the redesigned park continues to welcome neighbors and retain its position as the community's hidden gem, through a refreshed alignment with the neighborhood, reinvigorated social capacity and programs, and a reinforced connection to the canyon landscape and its larger story about the journey of water.