Green City, Clean Waters is the Philadelphia Water Department's (PWD) 25-year plan for protecting and enhancing the city's watersheds by managing stormwater with green infrastructure. Healthy watersheds are essential for stormwater management, recreation, and creek health. In turn, healthy creeks provide numerous environmental, economic, and social benefits to surrounding communities and the city at large. The Philadelphia Water Department is working to develop data-driven, integrated management plans that ensure the environmental health and community enjoyment of each of the city's five major watersheds.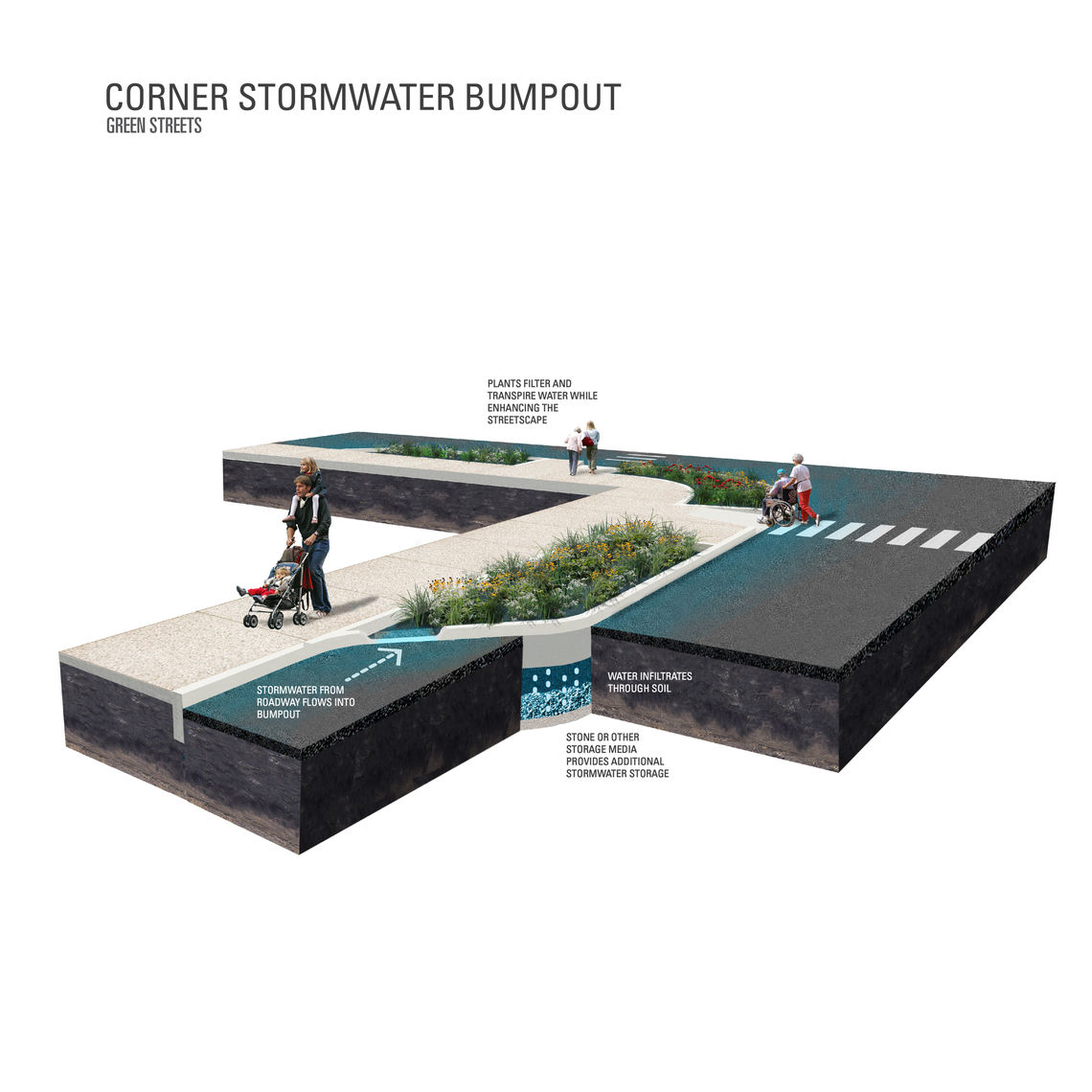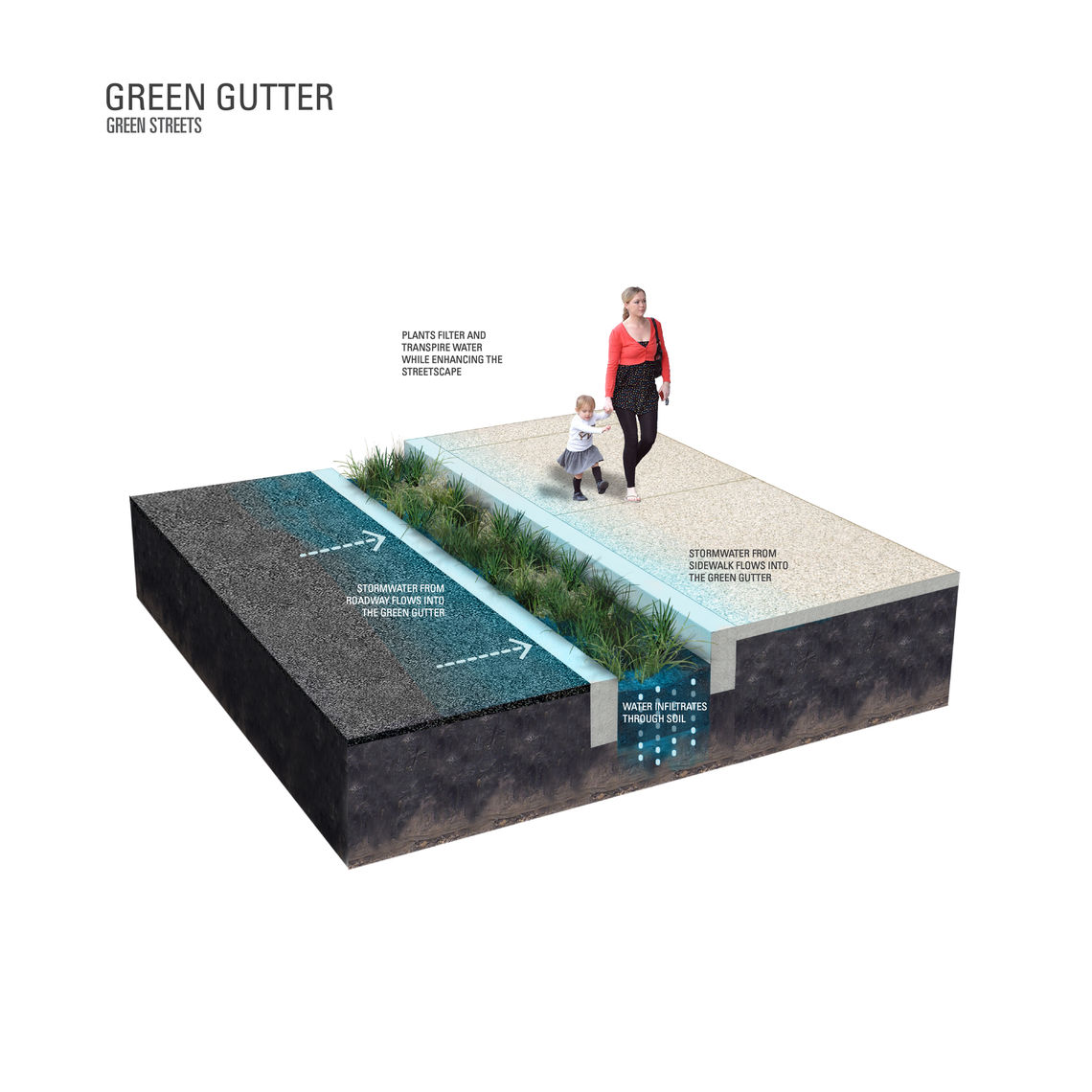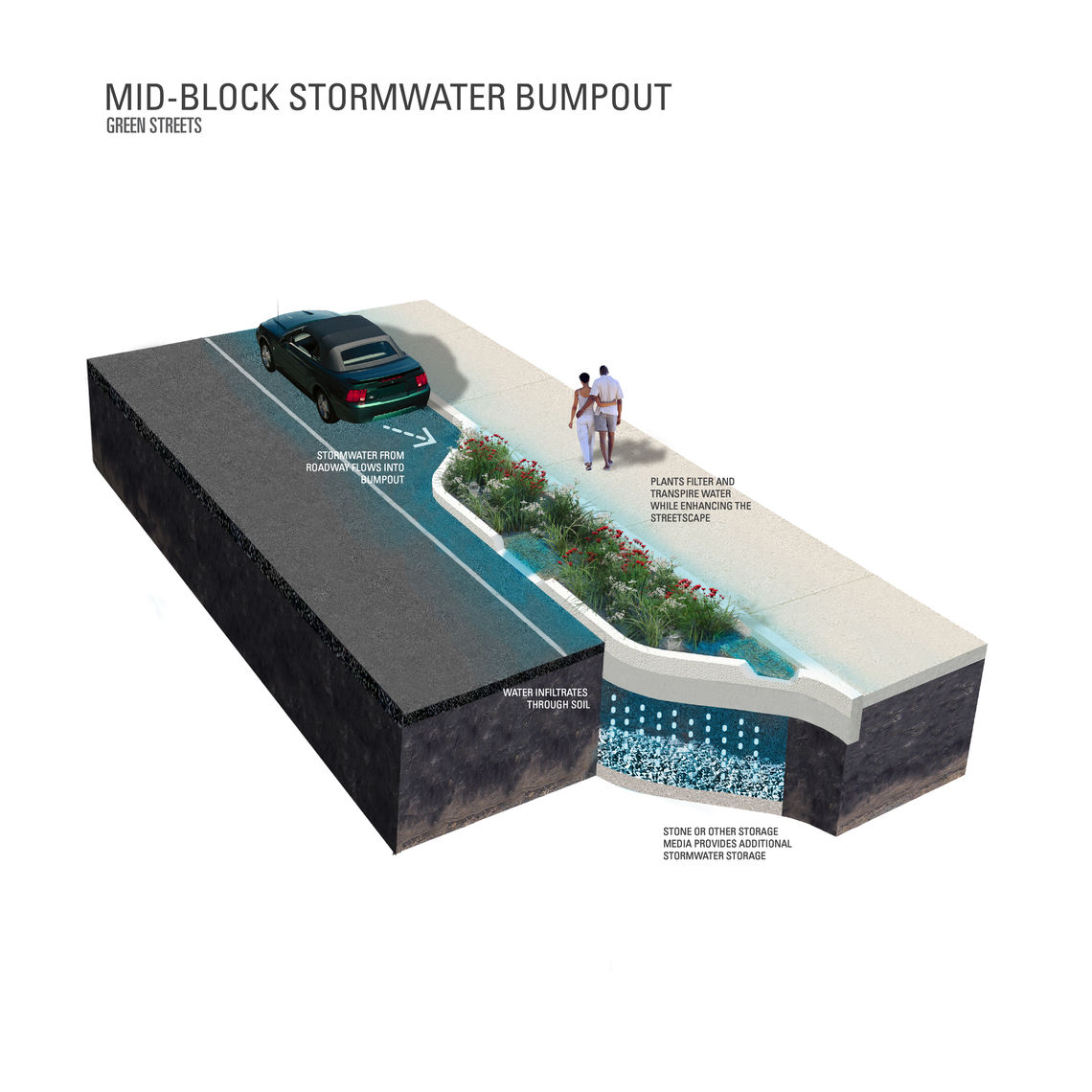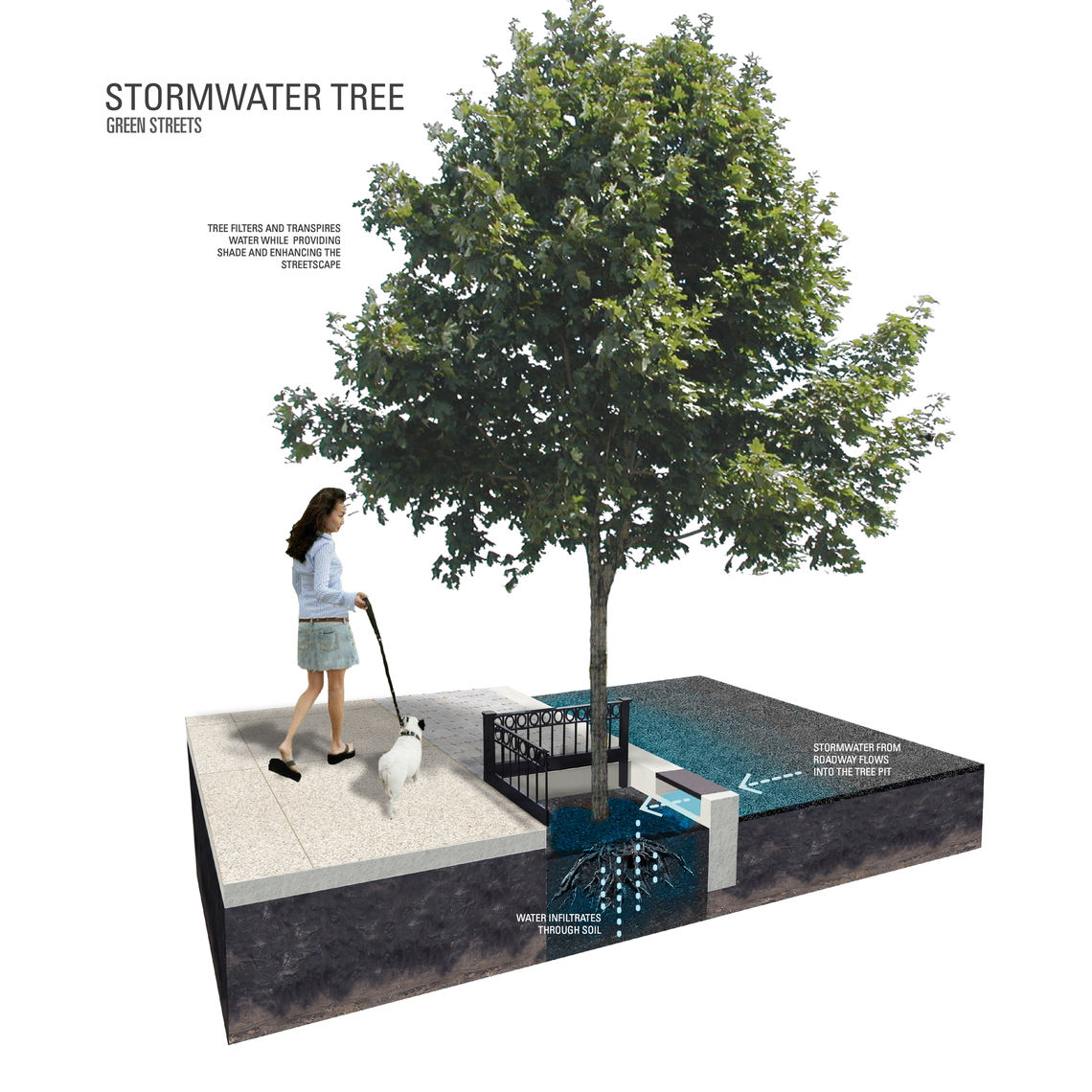 As part of this process, WRT helped to prioritize sites for the implementation of green infrastructure. The team used GIS analysis to identify sites that were able to handle the highest volumes of stormwater at the lowest cost and with the fewest barriers to implementation. In addition to site recommendations, WRT prepared visualizations of green infrastructure retrofits to existing streets. WRT demonstrated the feasibility of implementing green infrastructural systems within the constraints of representative typical Philadelphia street sections. These graphic visualizations, as well as other digital and printed materials, have been used by the Water Department to communicate to city officials and residents what green streets can look like, and to help secure financing for the implementation of pilot projects. 
The illustrations communicate to community members how green infrastructure works.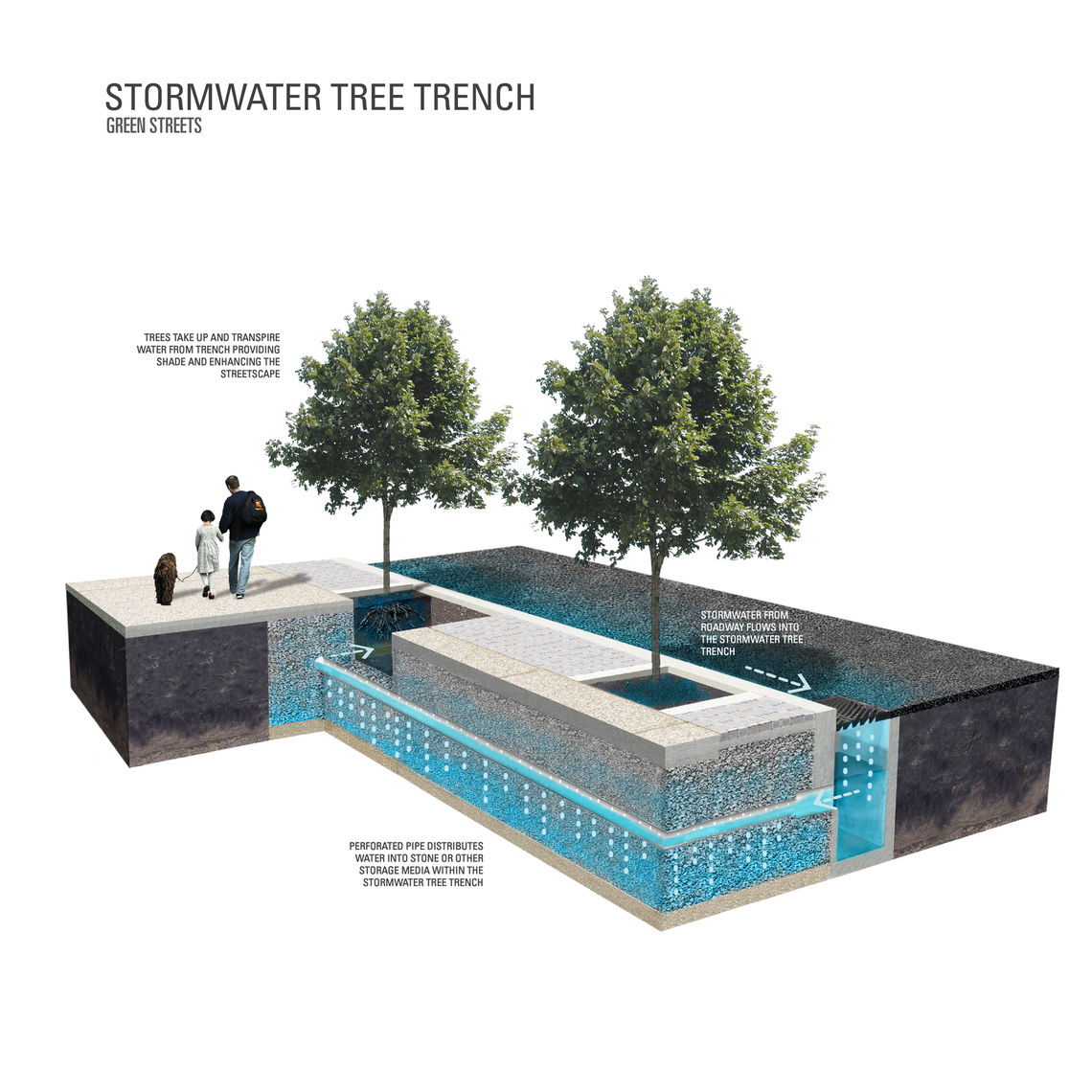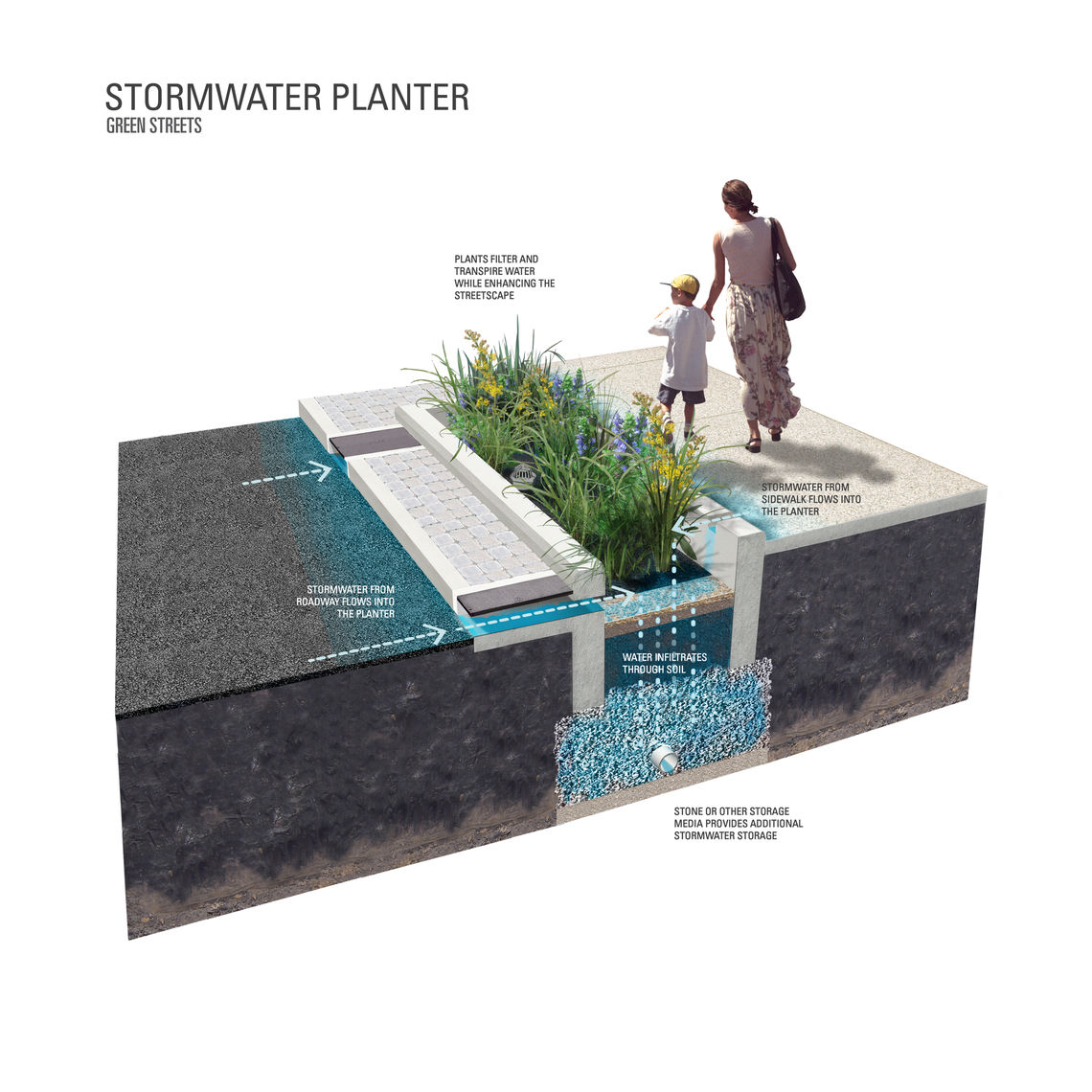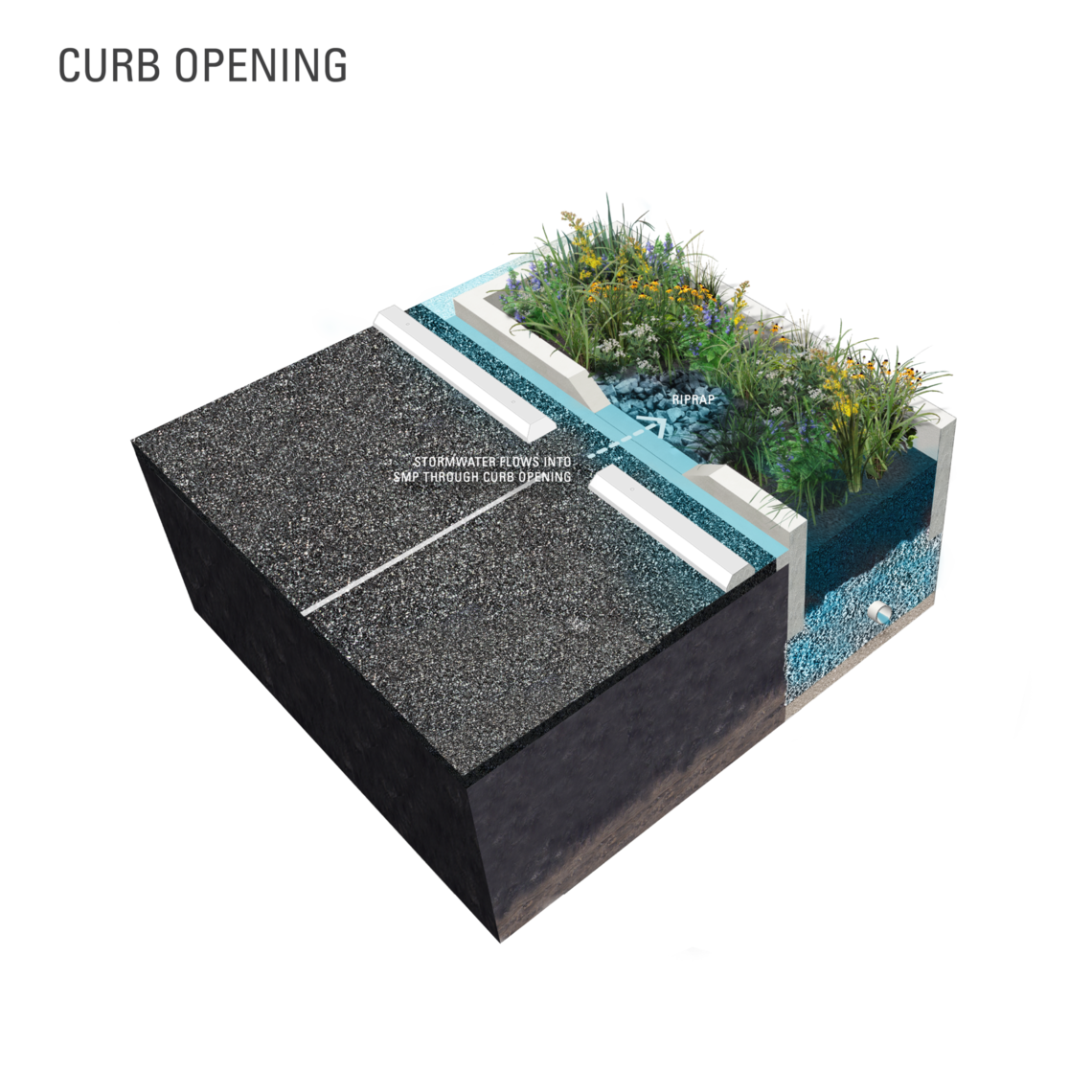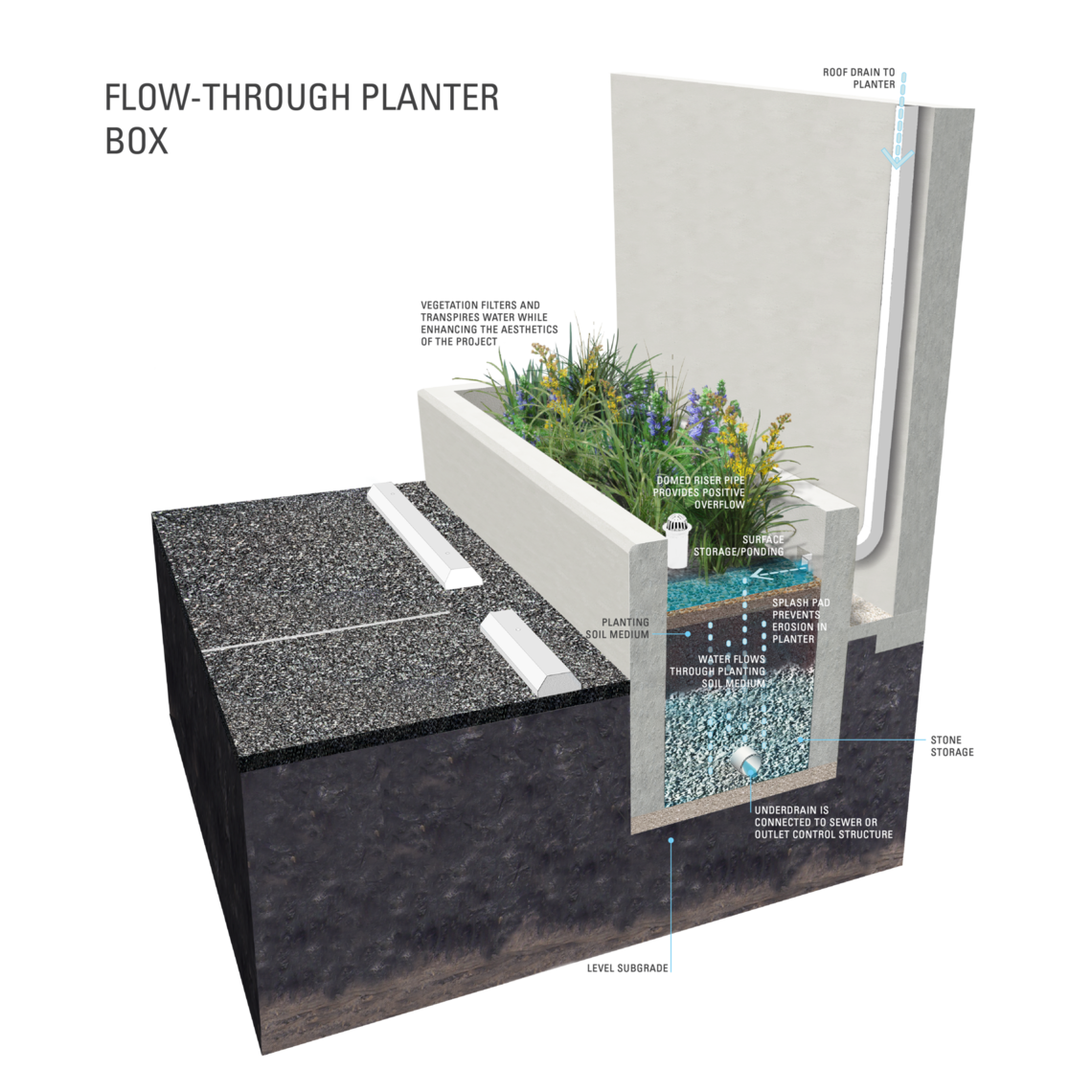 As a part of the plan, PWD is developing Stormwater Improvement Plans for sub-areas of the city, called Stormwater Planning Districts (SPDs), including the Stadium District.
The Stadium District is a highly visible gateway positioned between the Navy Yard and numerous South Philadelphia neighborhoods. Three large sports and entertainment venues make up the core of the SPD: Lincoln Financial Field, Citizens Bank Park, and the Wells Fargo Center. These facilities are surrounded by large areas of surface parking, some of which is owned by the City of Philadelphia. This area was selected as an SPD for its large impervious area, the large number of parcels under public ownership, customer interest in stormwater bill credits, high visibility partnership opportunities, and significant stakeholder interest. 
Through the SPD planning process, potential stormwater management projects (SMPs) were identified for the Stadium District to help the Philadelphia Water Department meet environmental, economic, and community goals using green stormwater infrastructure.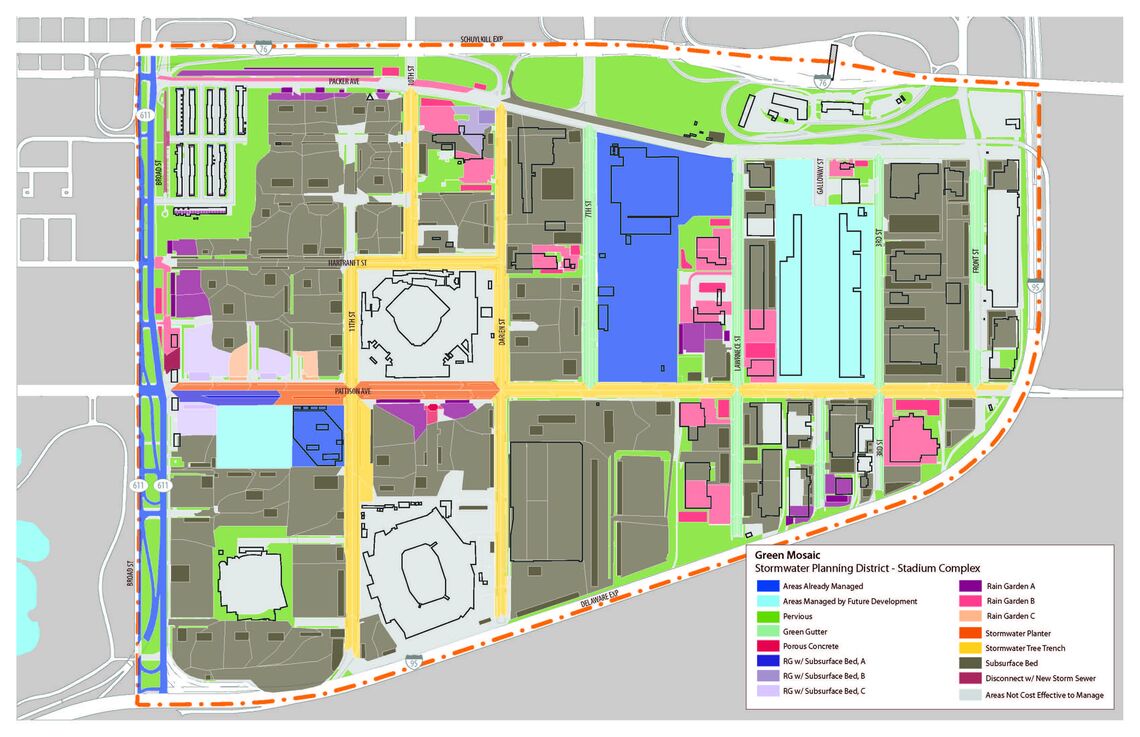 Highly-visible SMPs around Broad and Pattison could engage visitors, improve major intersections and gateways to enhance the aesthetic of the Stadium District, and increase the visibility of stormwater management.