Mariposa Creek Parkway Master Plan
The Creek Parkway extension will create an experience for locals and tourists that is more than just a trail. This master plan establishes a vision for a much larger and interconnected regional trail system that will boost economic development in Mariposa County through recreation-oriented transactions, while also serving a range of environmental restoration and enhancement objectives.
The Parkway plan helps position Mariposa to be a Base Camp for tourists visiting Yosemite National Park, and ties the Town into a much larger regional recreational network, connecting Mariposa Creek with the Merced River and the Sierra Nevada. Implementation of the trail will create a new center of gravity for Mariposa. Providing new destinations for locals and visitors, the Parkway will create opportunities for creekside or creek-facing economic development, and will play a vital role in catalyzing development beyond the boundaries of the corridor.
At its heart, the goal of this project is to change the perception of Mariposa Creek, transitioning it from an underutilized amenity to a sought-after destination. In this way, it will also change visitors' perceptions of Mariposa from a temporary place to stay into a remarkable town that emphasizes its connections to outdoor experiences in the surrounding landscape.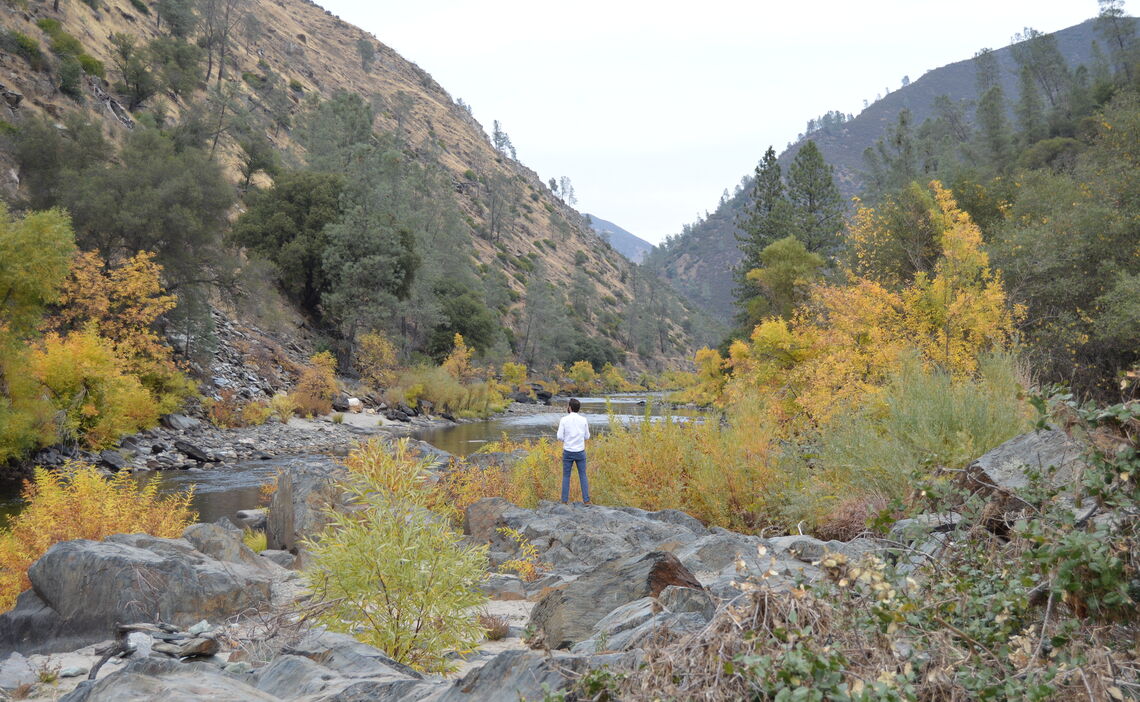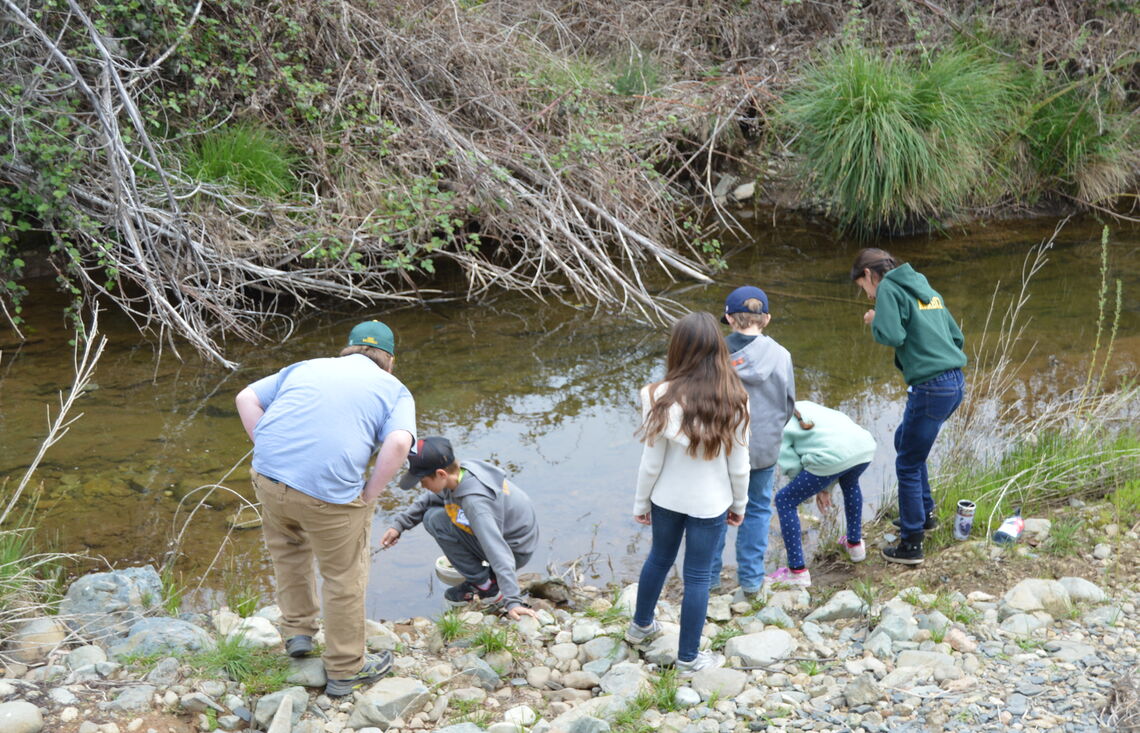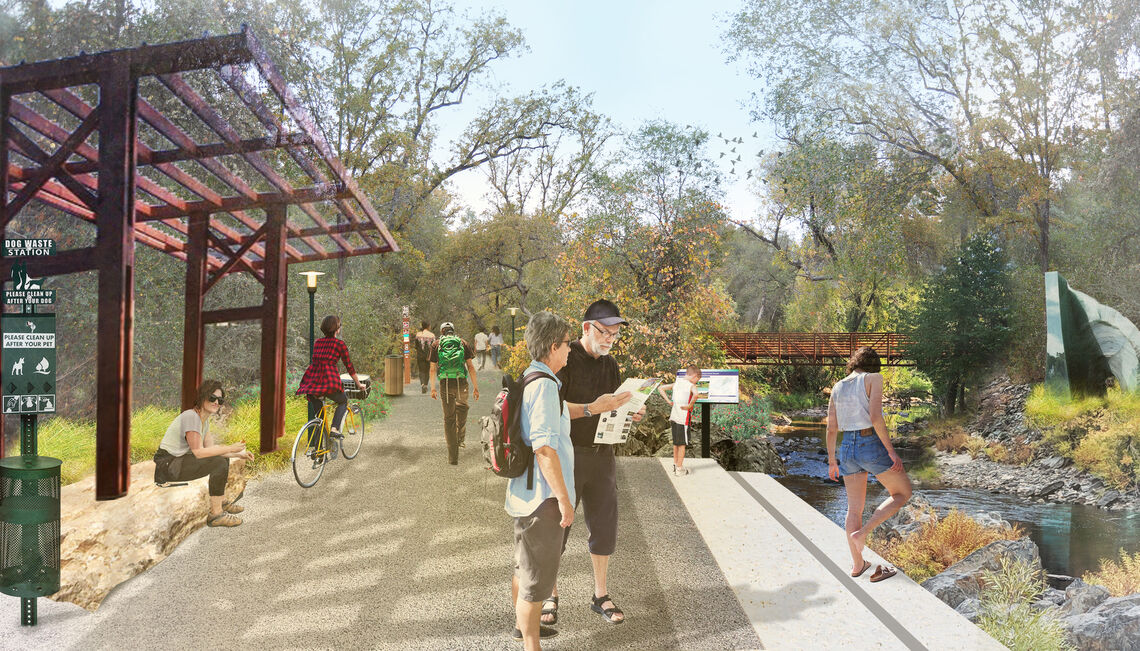 Mariposa County's historic reliance on Yosemite National Park as an economic driver is becoming increasingly threatened by natural disasters that impact park operations, and tourists often seek alternative means of enjoying their time in the Sierra. In response to this evolving dynamic, the Mariposa Creek Parkway will act as a hub for larger adventures, with longer trails and bigger loops that tie into a regional trail network that connects Mariposa with the Merced River Trail and the Park.
As such, the benefits of the Master Plan accrue in the context of a changing climate and the dynamic physical landscape of the Sierra Foothills. As events like catastrophic wildfires, major floods, uncontrollable landslides, and extreme heat, all of which have occurred in Mariposa County in recent years, become increasingly common, our infrastructure, including trails and parks, bears an ever-increasing role in adapting the landscape and building community resiliency.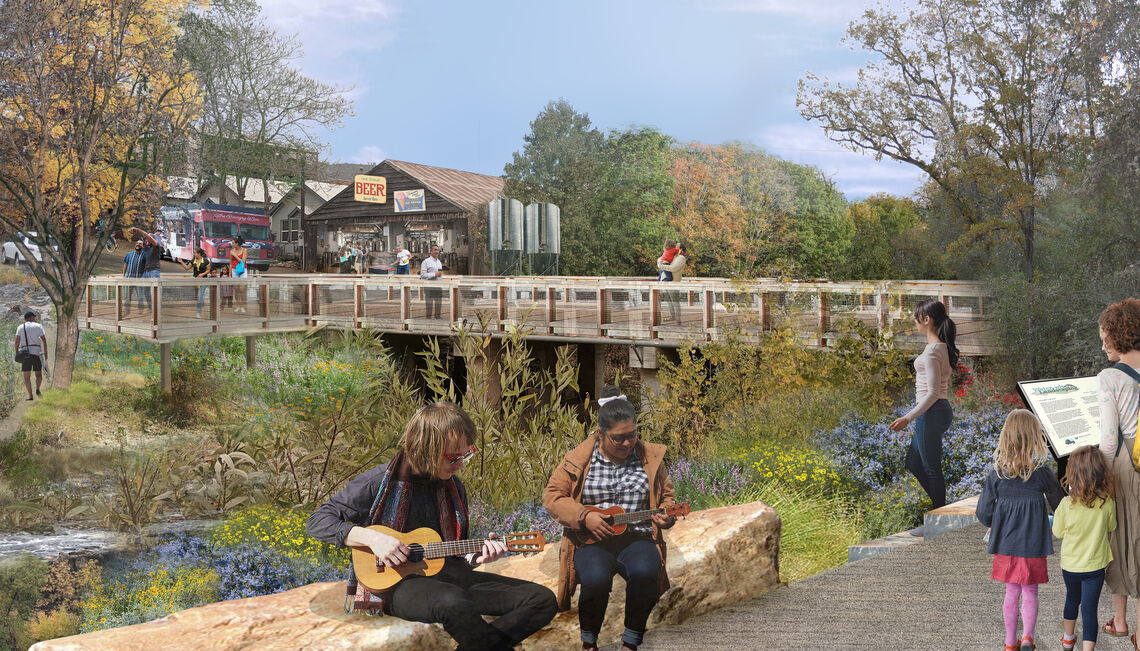 As an integral piece of Mariposa's public realm, the Parkway's implementation and final design is guided by three community-driven themes identified during the project's community engagement phase. The themes are:
1. Health + Wellness
2. Community + Creativity
3. Education + Environment
The themes act as lenses to help organize Parkway amenities and design decisions, and to give depth to the project so that users will return often and create their own narratives about what the trail means to them.
Incredible input was received from an engaged community during Creek Week, a multi-day interactive stakeholder outreach festival that took place on-site along the Mariposa Creek corridor. Creek Week presented residents with an opportunity to be introduced to park design ideas, be inspired by ideas from other parks, and provide feedback regarding the features to be found in the park and their location. Over the course of three days, around 500 residents visited the design team's installation and exhibits and were encouraged to engage with the design team.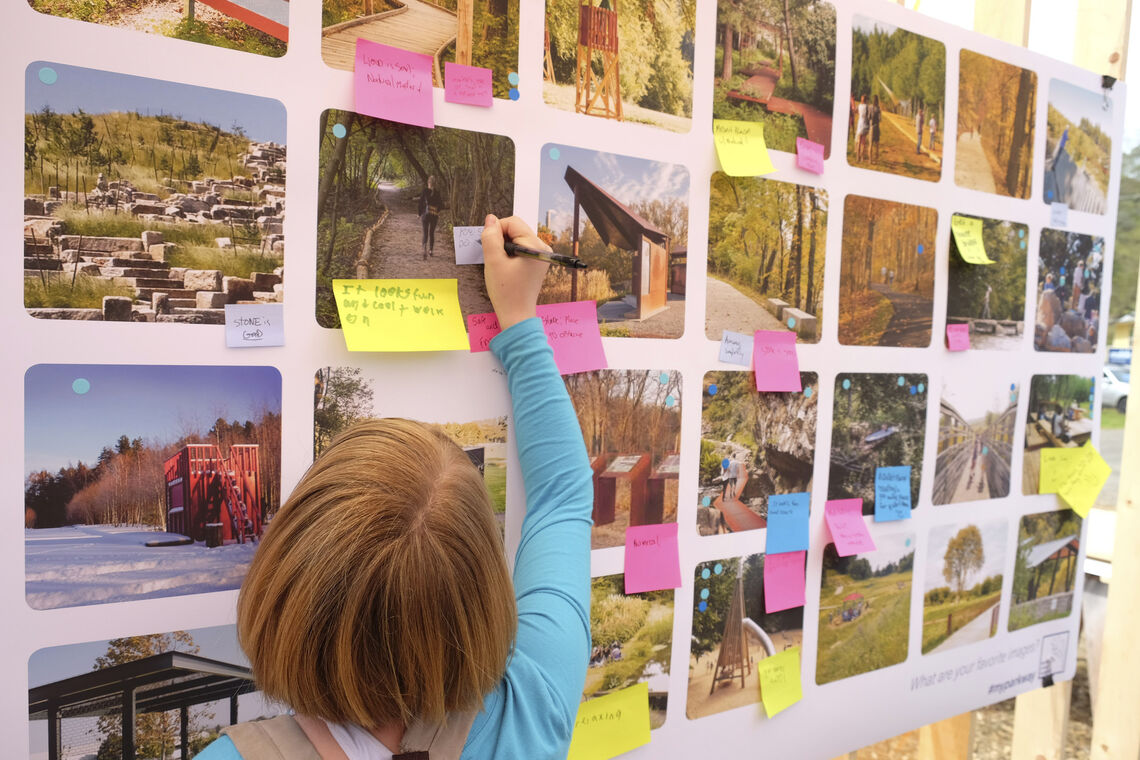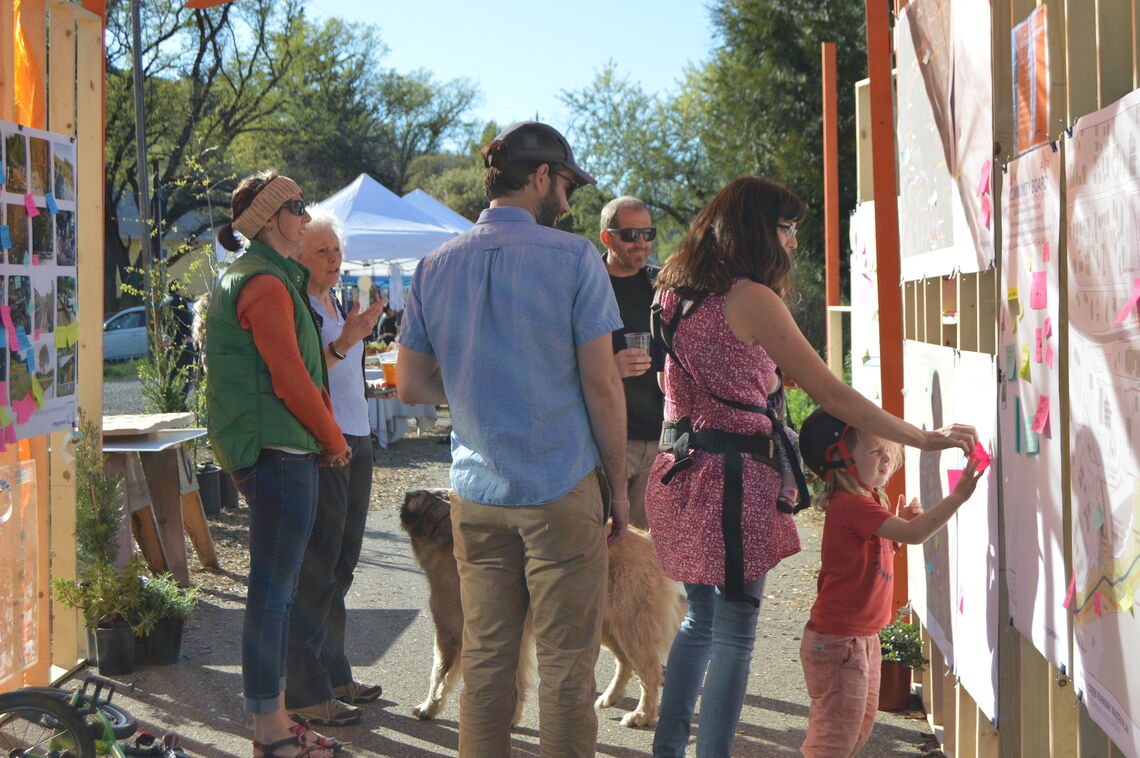 Awards
APA Small Town and Rural (STaR) Vernon Deines Award
California Trails & Greenways Merit Award