The Mashouof Wellness Center hosts a wide variety of sports, recreation, and wellness functions and activities including outdoor recreation areas that include a multipurpose field, a renovated softball field and other outdoor social spaces.
The need for the Mashouf Wellness Center was identified by WRT as part of the San Francisco State University Campus Master Plan. One of four landmark elements anchoring the university experience, the recreation and wellness center serves an important function as an active center accommodating the campus community while projecting the identity of the university outward to the surrounding city.

Working with WRNS Studio architects, WRT helped develop a landscape design for the Mashouf Wellness Center which not only helped create that strong landmark, but also set the precedent for a new generation of recreation facilities at the university.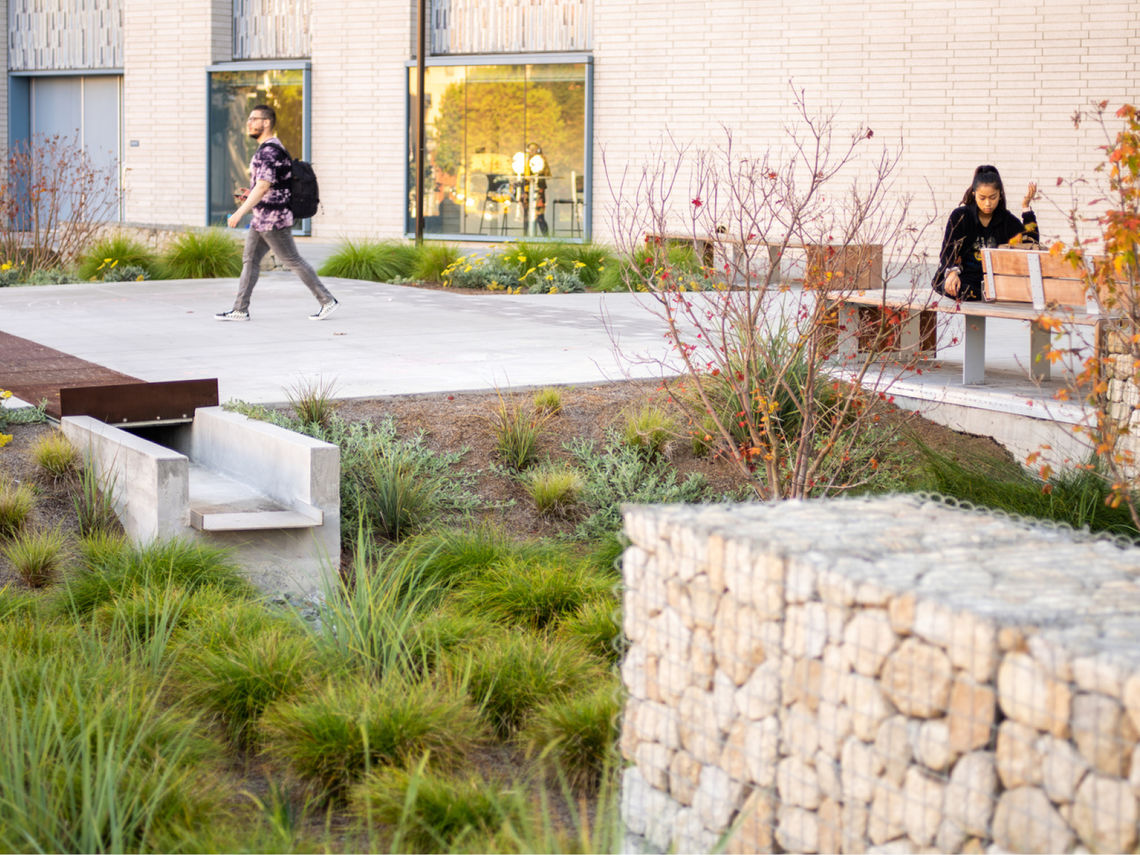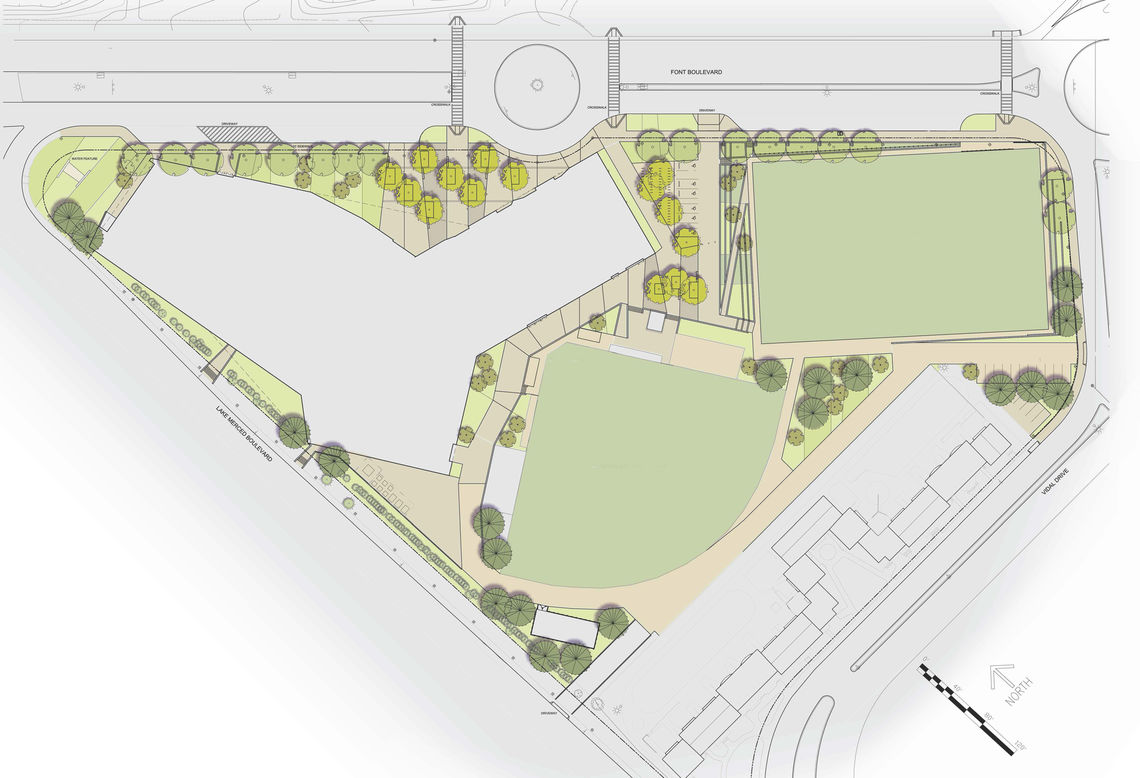 While the center itself and adjacent sports fields offer a multitude of spaces for students to engage in a vast array of physical activities that support general health and wellbeing, the surrounding landscape extends the offerings to passive, outdoor gathering spaces. This transitionary space can be used for a range of activities from individual meditation to outdoor classrooms, from small group gatherings to a nighttime theater. This all supports the university's goal to "promote positive physical and mental health, encourage lifetime interest in active, healthy lifestyles and provide student leadership opportunities that complement the academic experience."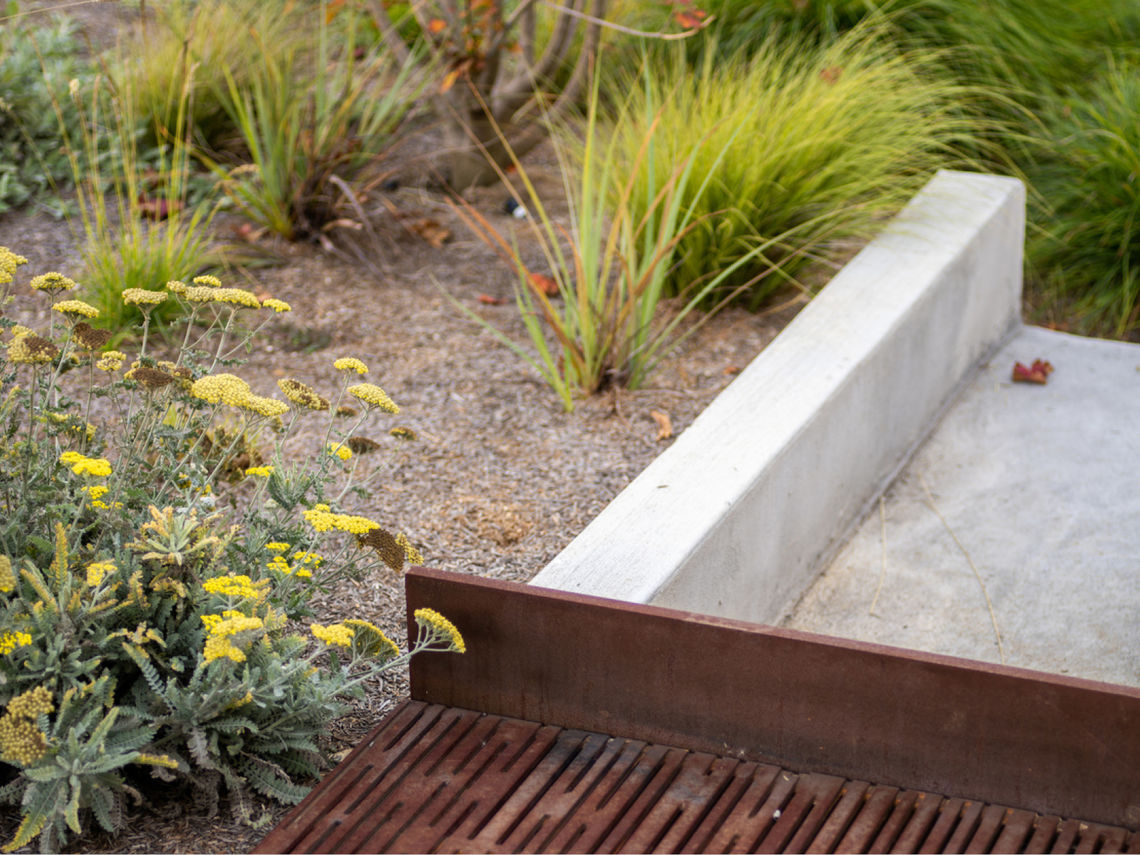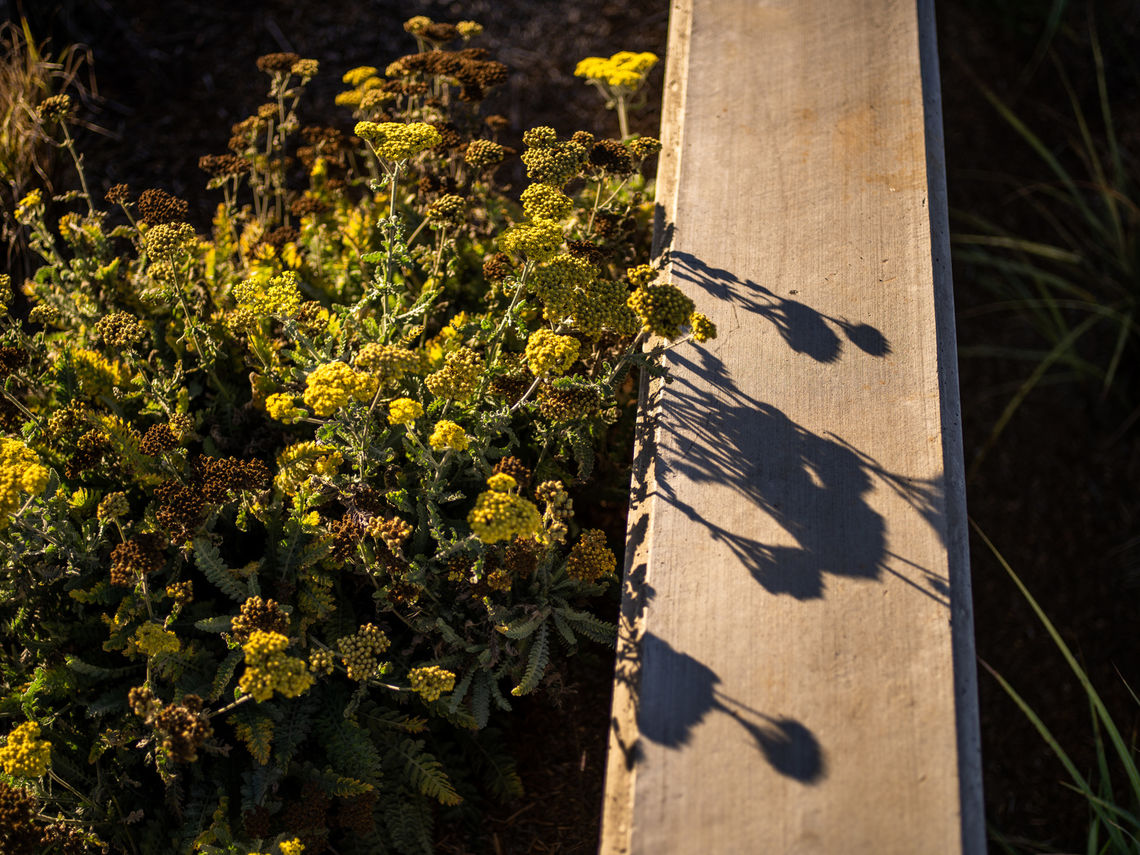 Various landscape elements contributed to the project's LEED Platinum rating. The planting is native and drought tolerant. It draws inspiration from Lake Merced just to the west, by establishing a framework of habitat zones including upland forest, coastal scrub, and meadow. The intent is to cease irrigation upon establishment in most areas of the site. While irrigation is required, it is obtained from reclaiming and treating wastewater from the center's showers and pool filter backwash which is stored in a series of cisterns on site.
An integrated stormwater management network captures roof runoff, which is conveyed to a series of bio-retention zones. Gabion walls provide structure and filtering for these bioretention areas create a focal point of the entry and sun plaza gathering spaces. Custom three-foot-wide sustainable hardwood benches provide multiple opportunities for informal seating in the site's main social spaces.