One Park: St. James Park Design Competition
Uniting St. James Park through a transformative design process positions the park as the center of its historic district and as a catalyst for the ongoing revitalization of Downtown San José.
St. James Park today is bifurcated by transportation infrastructure, effectively creating two halves. This unfortunate action in the 1950's destroyed the formal town square and its system of edges, paths, and central fountain enshrouded in trees. To reclaim the park and locate new active destinations such as the Levitt Pavilion, existing transportation functions must be reorganized and the park re-stitched together.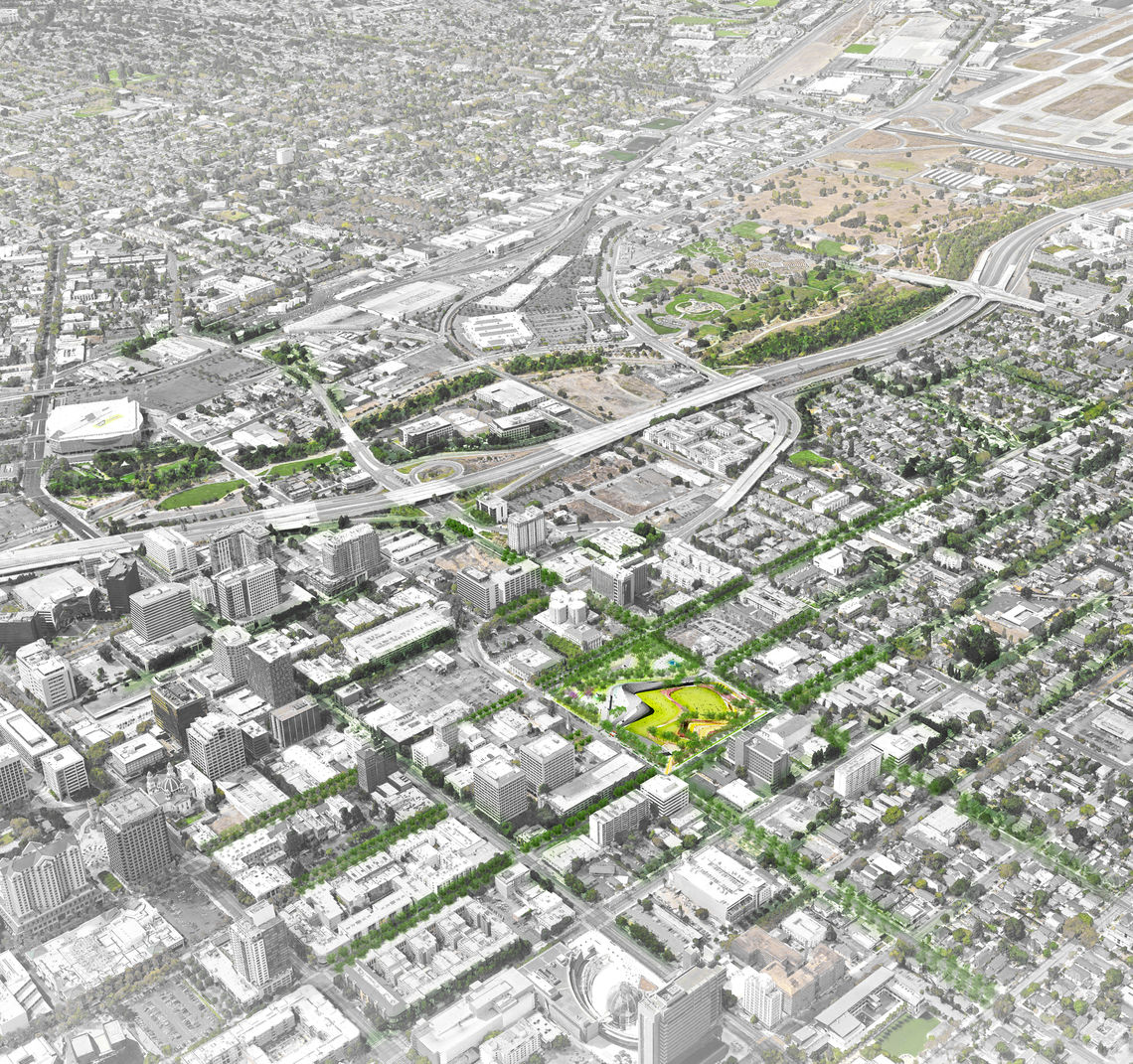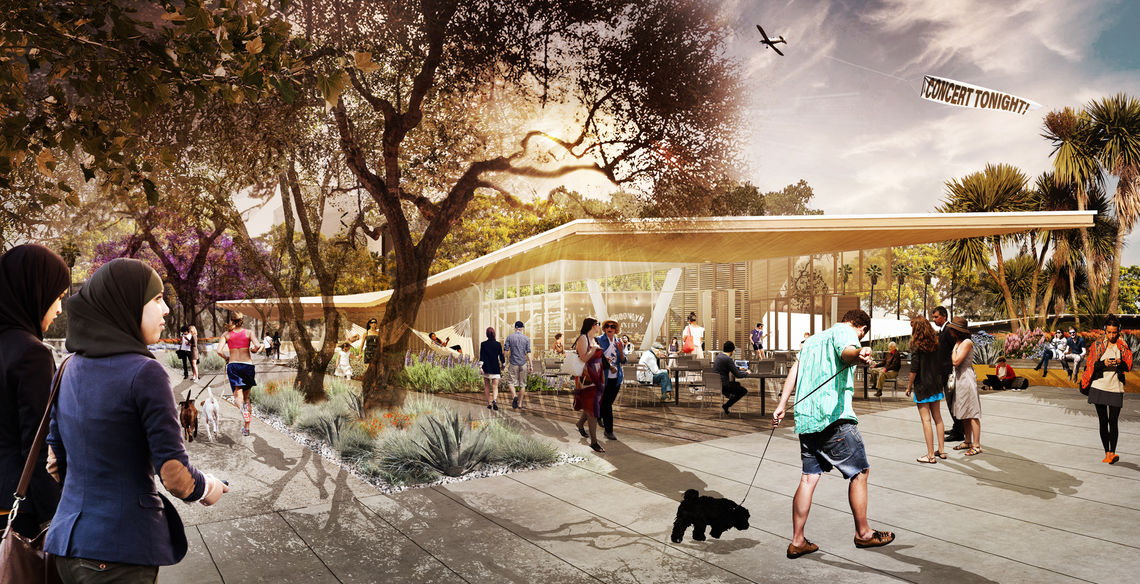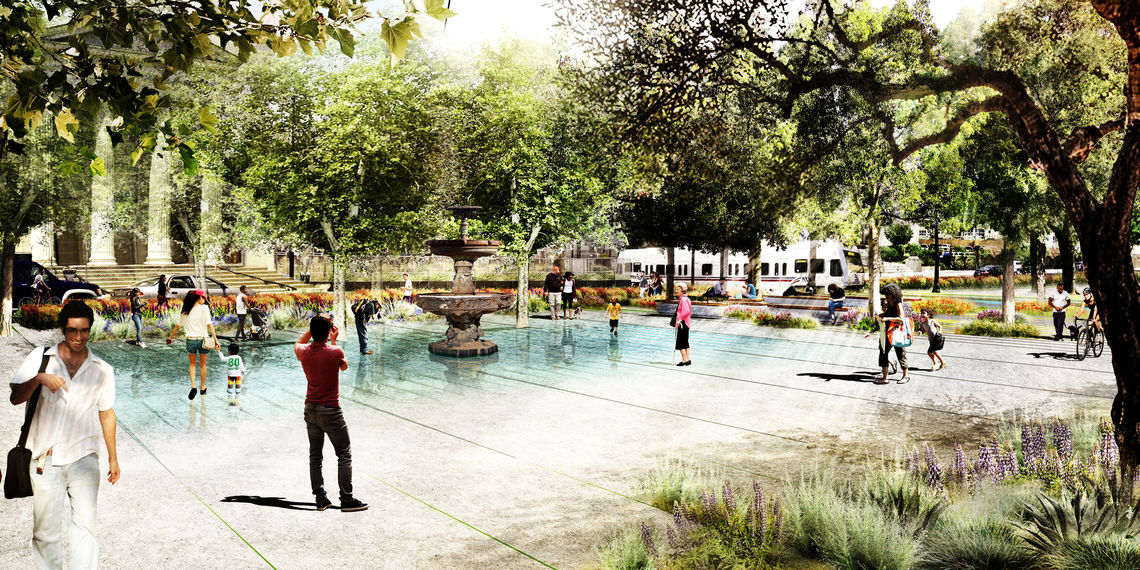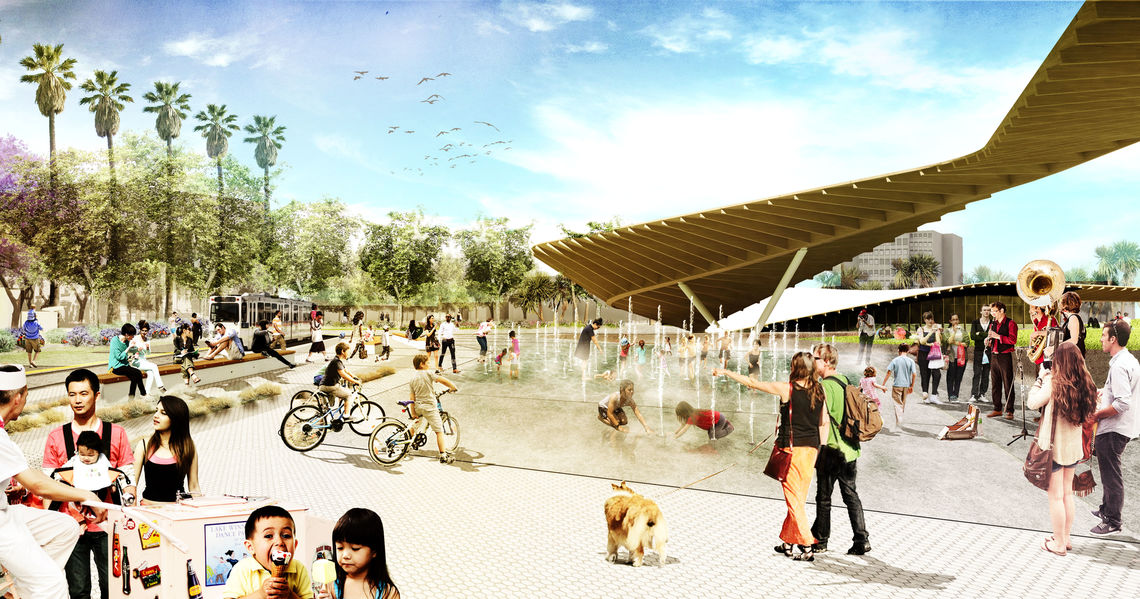 Our approach weaves the light rail into the fabric of the park, allowing other community features to occupy the historic center. This strategic approach allows the park to again become the vital heart of the neighborhood and source of energy for downtown revitalization. Our design strategies focus on park activation, connections within and around the park, and a celebration of community and history to reimagine the park as a favorite destination for the residents of San José. Through dynamic programming that honors the park's history and restores its center, our design reinforces a compelling vision for a vibrant public space in Downtown San José; a transformed of St. James Park.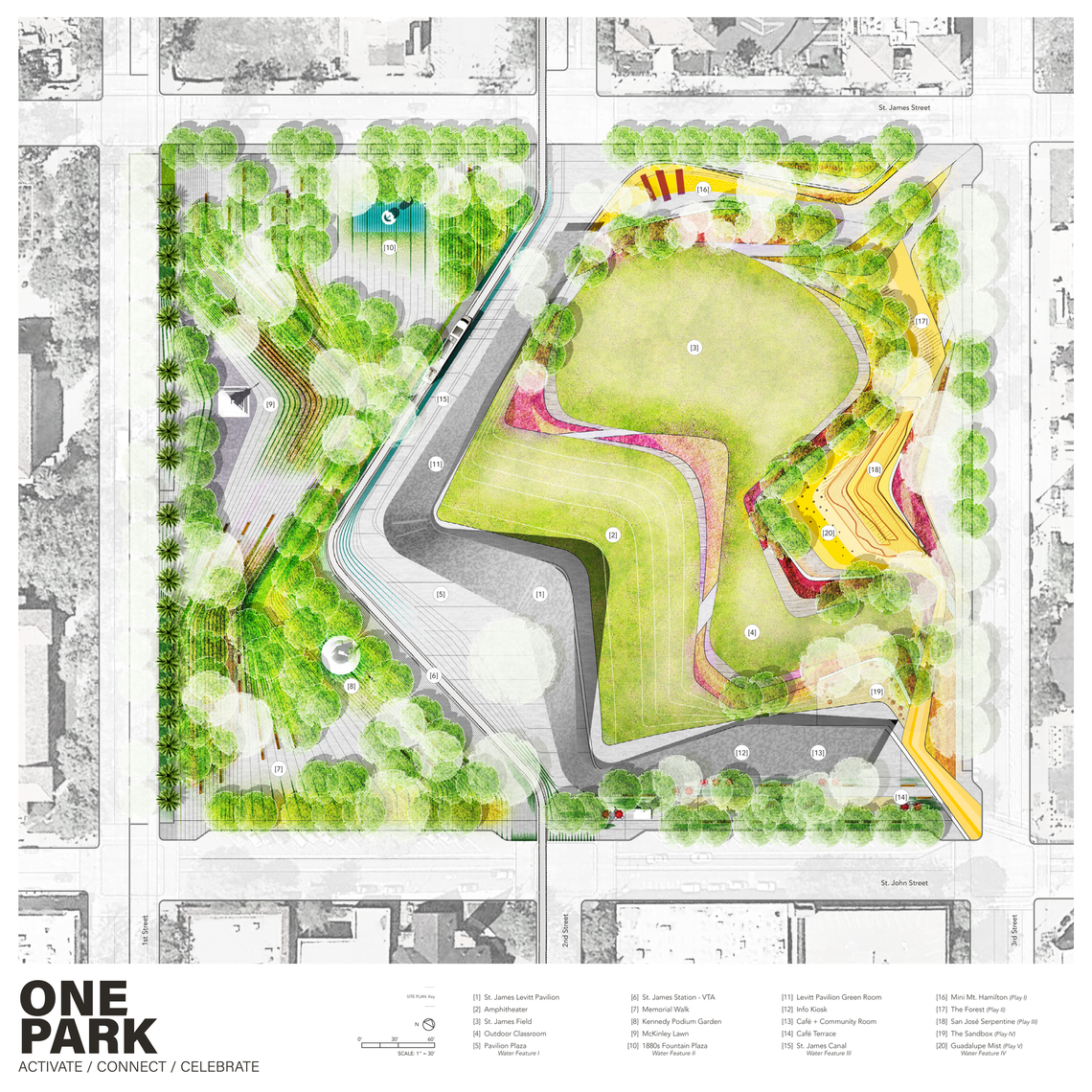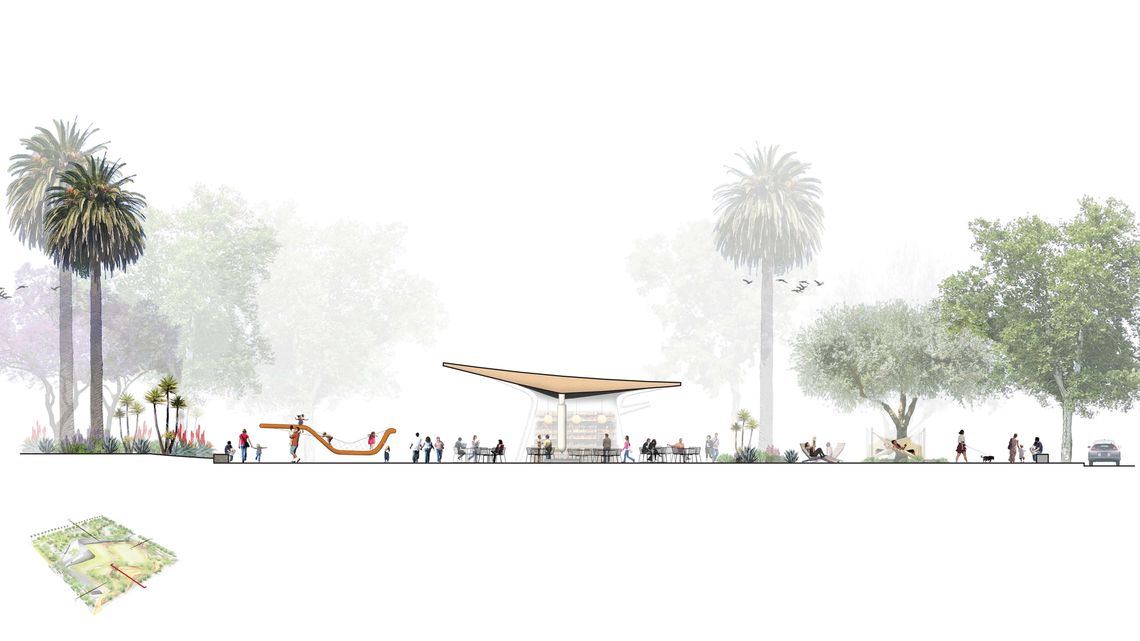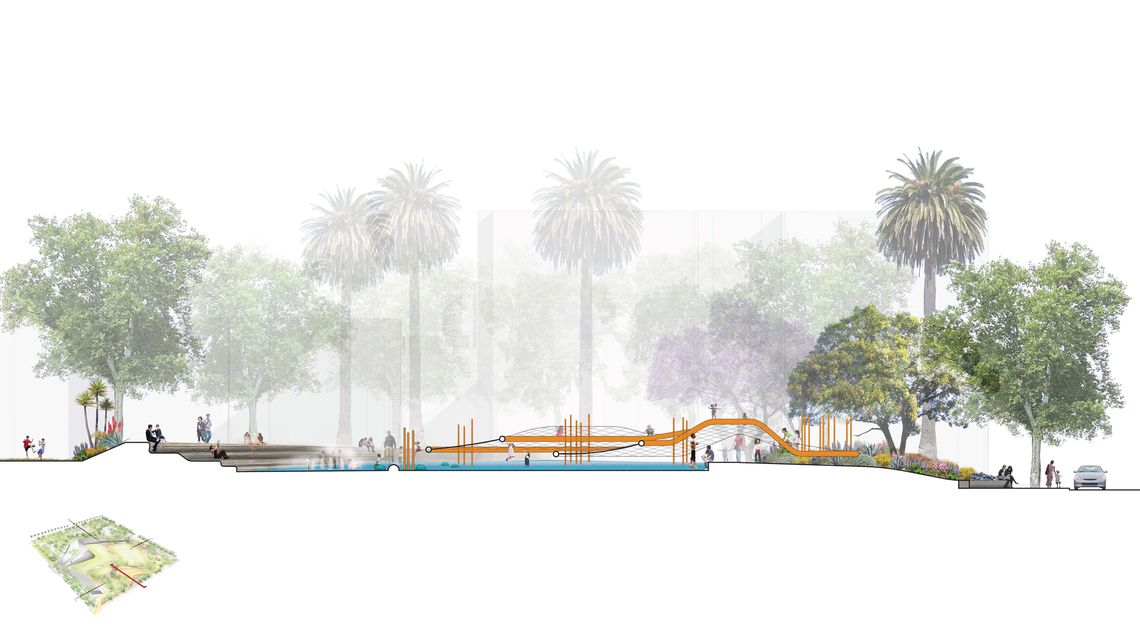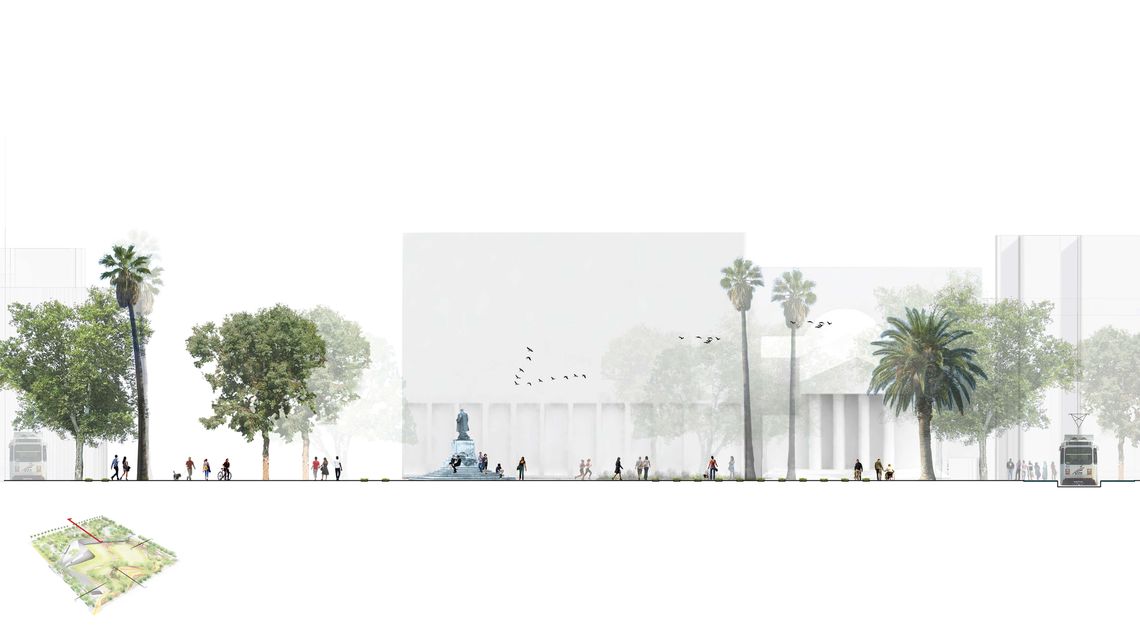 Our Team:
WRT  |  WRNS Studio  |  CMS Collaborative  |  Architectural Resources Group (ARG)  |  BKF Engineers  |  ETM Associates, LLC  |  Bluecadet  |  L'Observatoire International (LOI)  |  Edward K. Uhlir  |  Land Economics Consultants, LLC (LEC)  |  Fehr & Peers  |  Cullina Consulting & Design  |  HortScience Inc  |  Sweeney & Associates  |  Oppenheim Lewis