San Lorenzo Creekway Master Plan
WRT led a community-engaged vision and design process for what we have termed the San Lorenzo Creekway, a safe and scenic Class-I bicycle and pedestrian path that runs parallel to the San Lorenzo Creek. As a partnership between HARD and the Alameda County Flood Control District, the San Lorenzo Creekway will provide community access to areas along the creek that have been closed for decades and stitch together new active transportation connections throughout the community.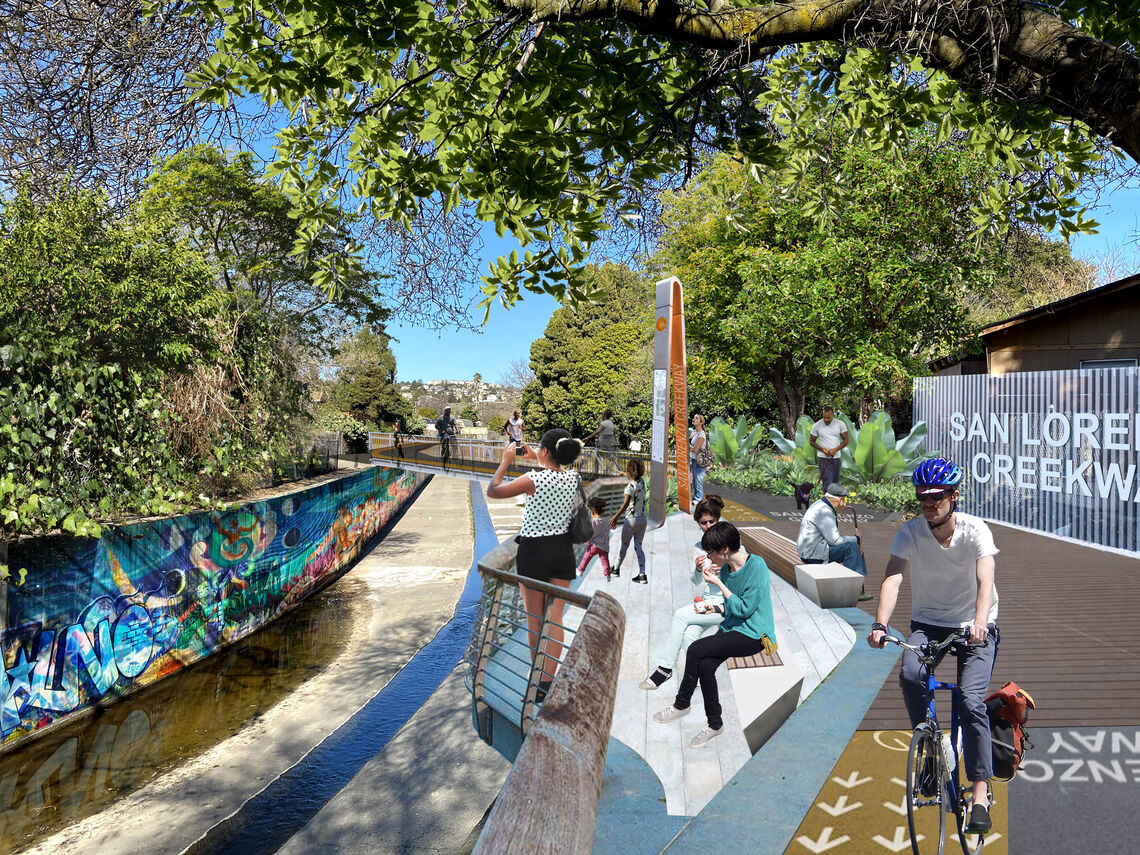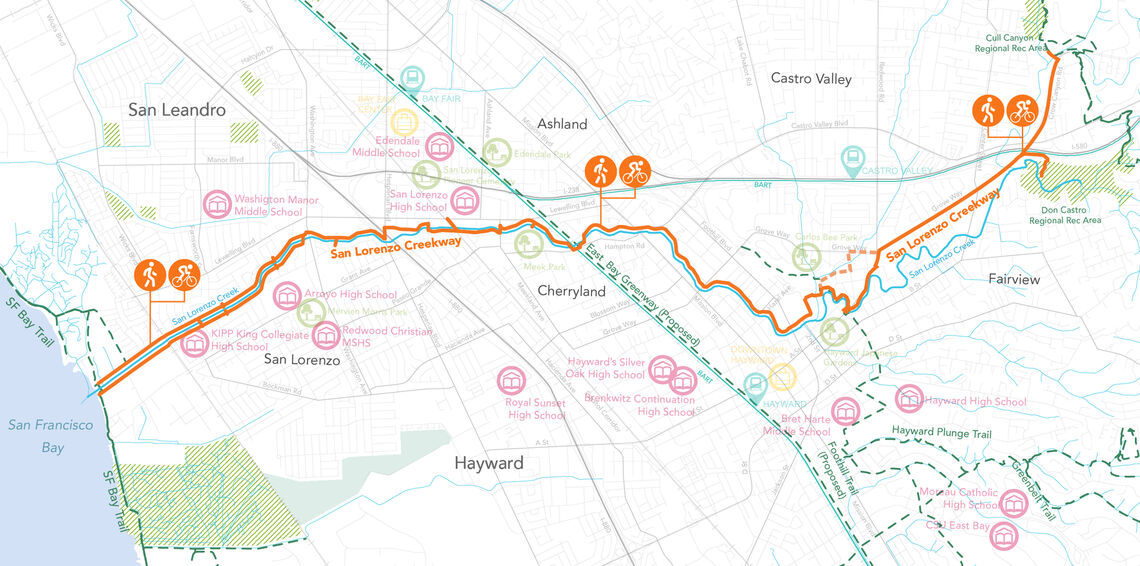 The San Lorenzo Creekway will provide a safe and enjoyable active transportation route for people of all ages in the communities along its path, connecting neighborhoods with schools, parks, shopping areas, and downtown Hayward. Once completed, it will connect the San Francisco Bay Trail to regional open spaces and the Bay Area Ridge Trail. This initiative has supported successful multi-agency application processes for active transportation funding from Caltrans ($17.2m) and One Bay Area funding ($9.6m). 
Given social distancing constraints of this pandemic-era process, the San Lorenzo Creekway team created a virtual site tour and developed a Youth Ambassdor program for the project to elicit community input and to share information as an educational resource with community members, as well as students and parents at nearby schools.