Village Square on Haverford
Village Square on Haverford is a dense, inclusive mixed-use development set on a series of vacant lots located in the historically underserved Mantua neighborhood of West Philadelphia. 

Comprising nearly two full city blocks, this development has long been a vision of community groups and is an important step in the continued resurgence of the Mantua neighborhood bringing affordable work-force housing, a 13,000-SF full-service supermarket, 15,000-SF ambulatory medical center, a cafe, and public gathering space in an area where these are in short supply. The building will also house the media operations of WURD, Pennsylvania's only African-American-owned radio station, which is relocating there to have a visible presence in a historically black community.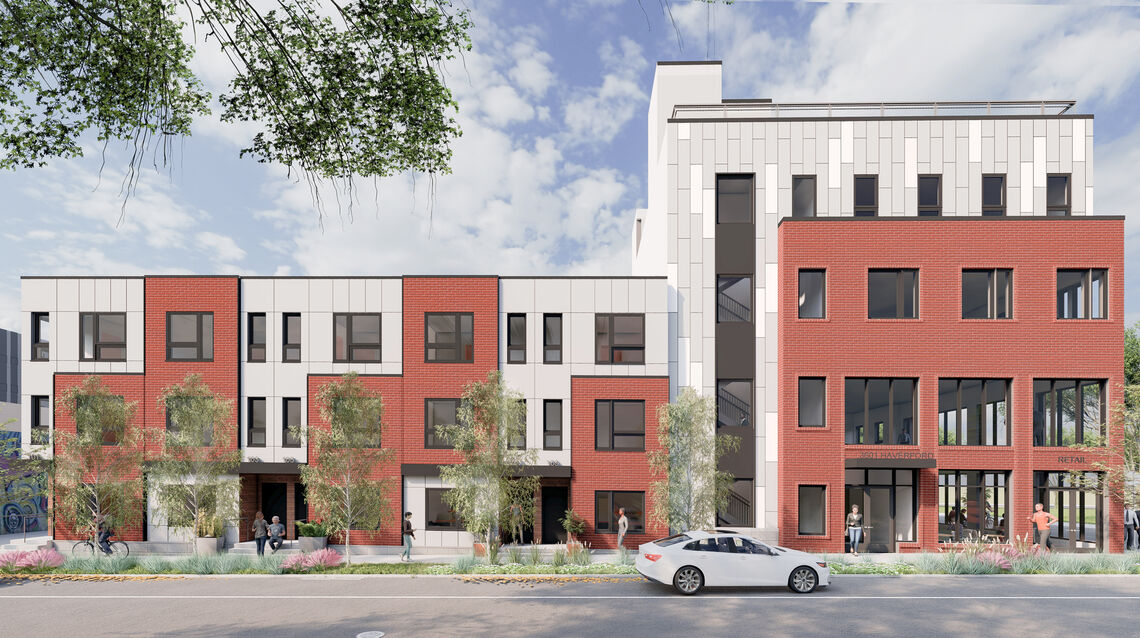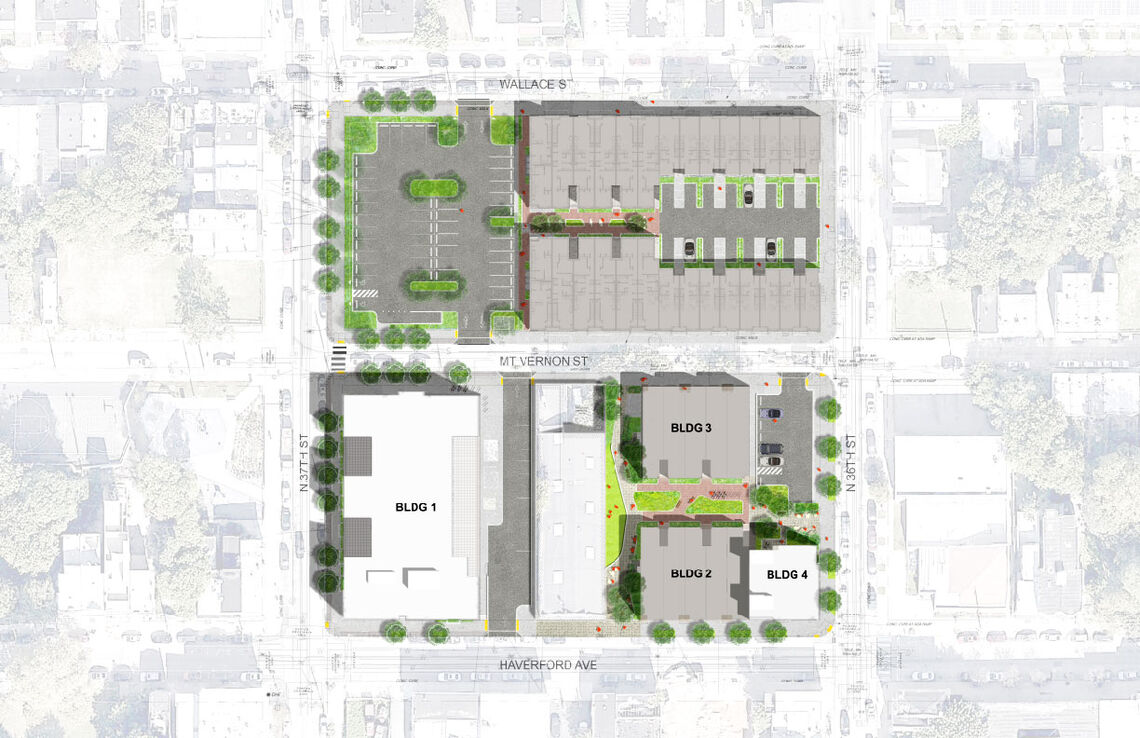 Village Square on Haverford
WRT is working with Lomax Real Estate Partners, a minority-owned development company to design the project, including the landscape. 
Developed in two phases using modular construction, Village Square on Haverford will have 32 affordable rental units, 16 townhomes and two duplexes for sale, and 112 market rate rental units. The buildings will be fully certified under Enterprise Green Communities Criteria standards, including ENERGY STAR certification of all dwelling units.
The project is required to use 1% of the budget for art, and the developers plan to select works of art on the grounds and a wall on Haverford Avenue with a frame space for rotating art installations.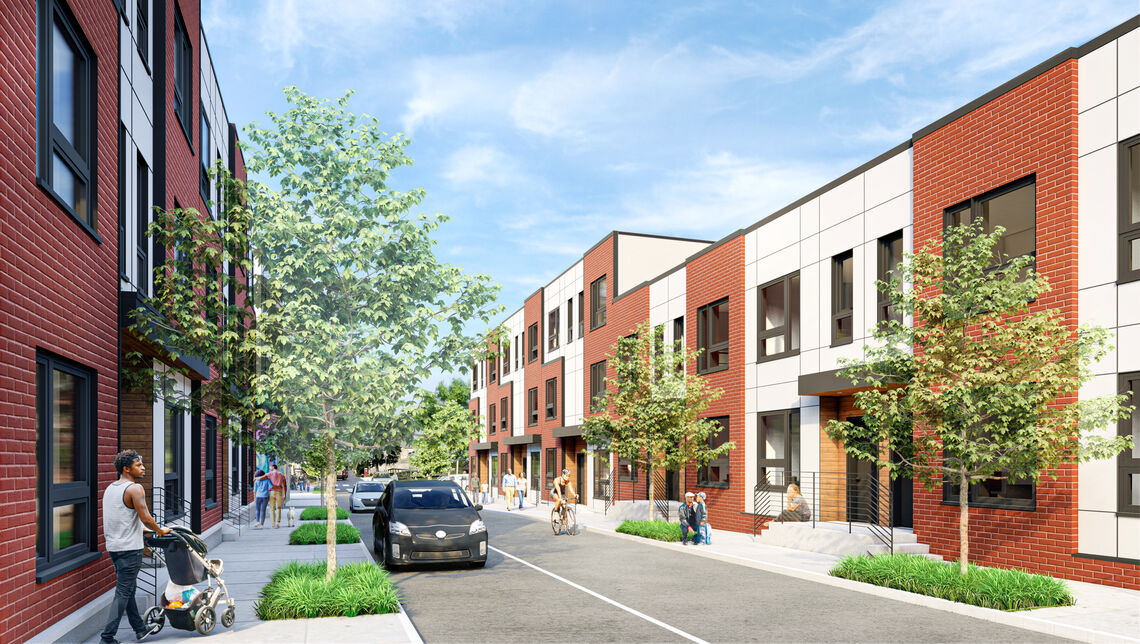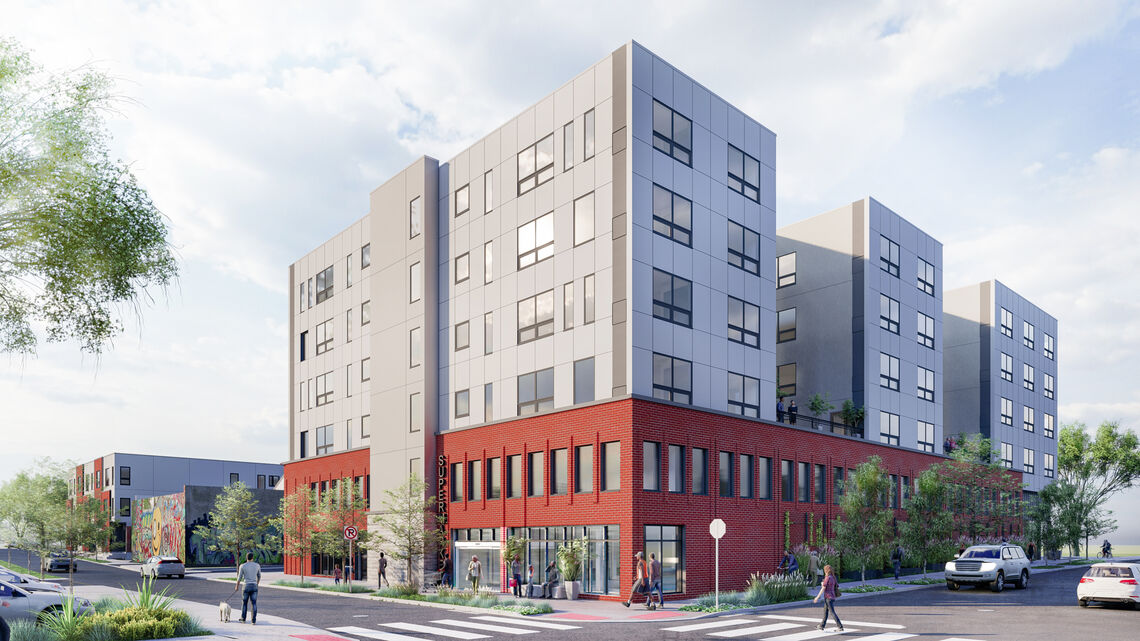 The project has written support from the Mantua Civic Association, which worked closely with the development team to ensure alignment with community goals. The location of the development and its proximity to the University City business district will have a catalyzing effect encouraging economic development throughout Mantua. The development will create 80 direct jobs post construction and 125 jobs during construction.