The creation of the 4.5-acre Town Green was a key element in Windsor's strategy to establish a town center for this Sonoma County community, spurring reinvestment and serving as a nucleus for a revitalized downtown. WRT worked with the community to design and build a park that would serve as both a civic space for public events and a park space for informal socializing and recreation. The design draws on the Town's rural agricultural heritage to embrace the community's past and enhance its civic identity.
More than just an open space feature, the Green is actively programmed, supporting a weekly farmers market, a thriving summer theater and concert series, and numerous holiday celebrations.  Building on the success of the Town Green and its associated redevelopment, WRT was re-engaged more recently to develop a plan for the expansion of the Civic Center District, extending the success of the Town Green to the north. 
Completing the north edge of the Town Green with mixed use including ground-floor retail and expanding the Town's civic facilities – including a new library and events space – were important elements of this new plan.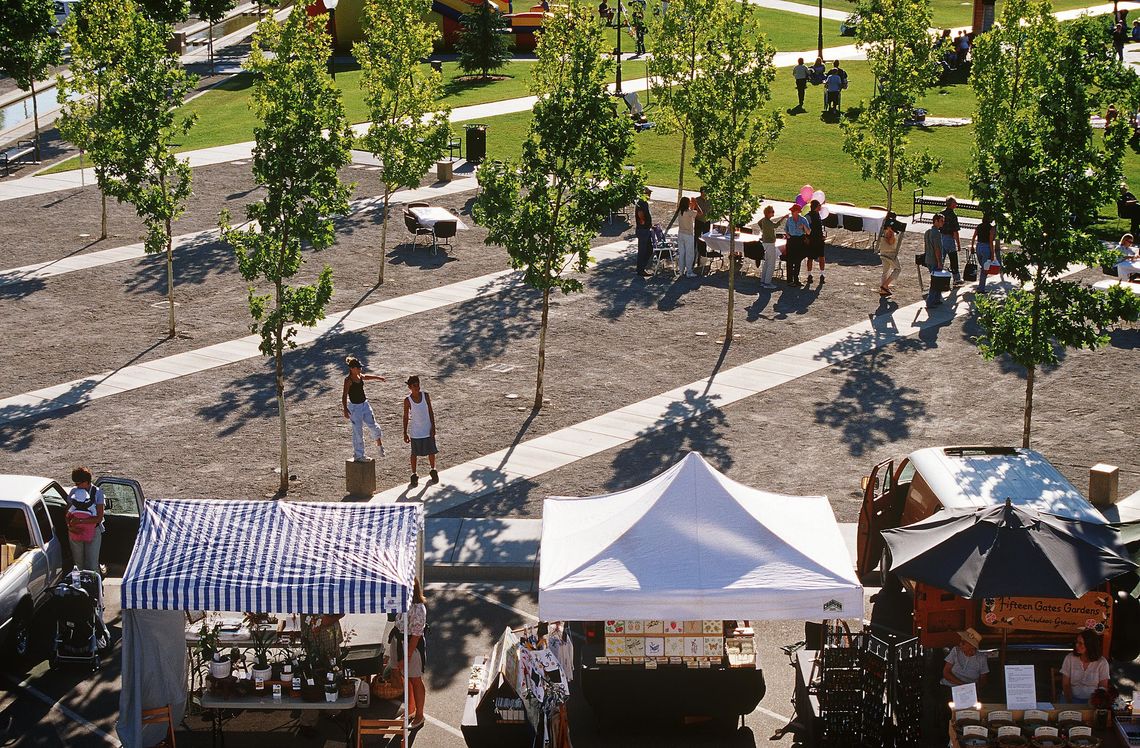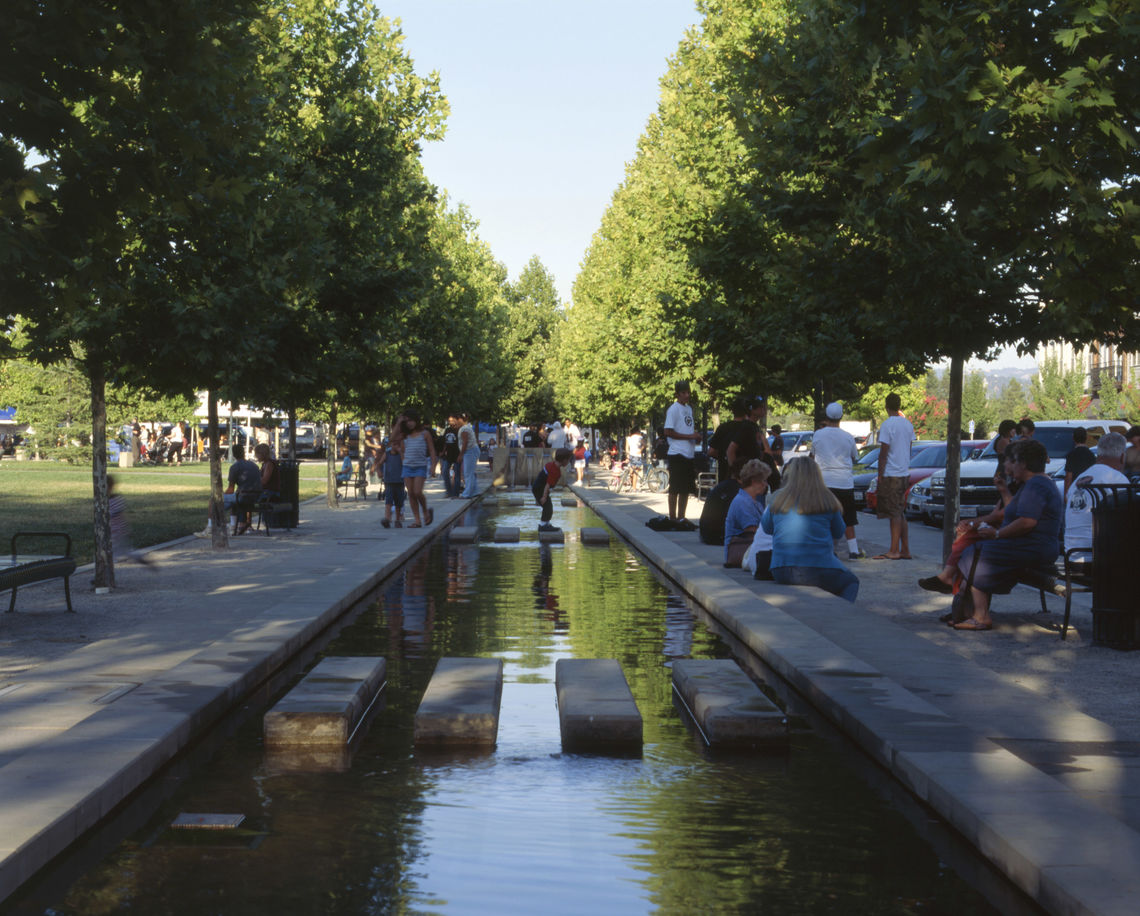 Active, programmed spaces provide areas for play and events.