Green Infrastructure Communications
Healthy watersheds are essential for stormwater management, recreation, and creek health. In turn, healthy creeks provide numerous environmental, economic, and social benefits to surrounding communities and the city at large. The Philadelphia Water Department is working to develop data-driven, integrated management plans that ensure the environmental health and community enjoyment of each of the city's five major watersheds.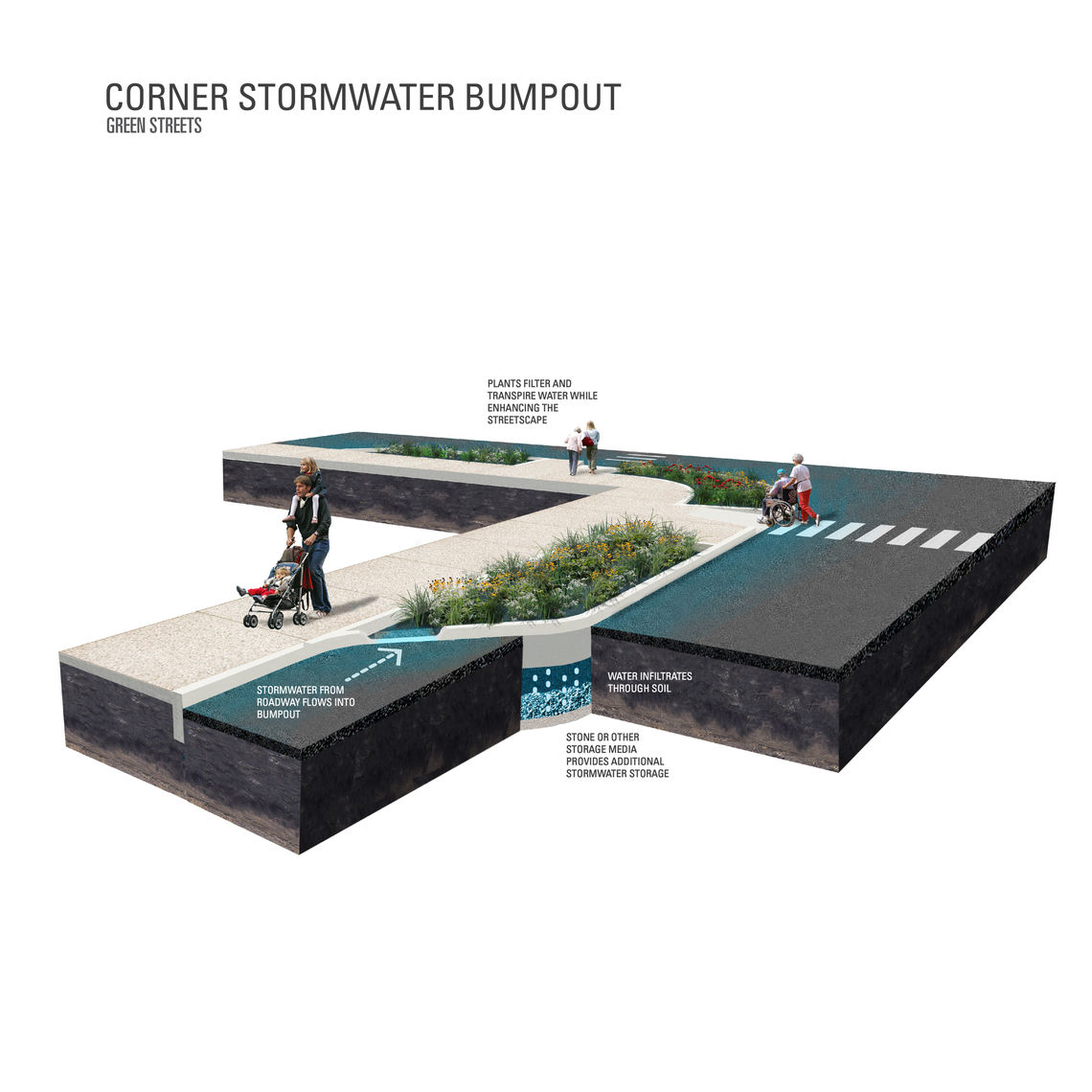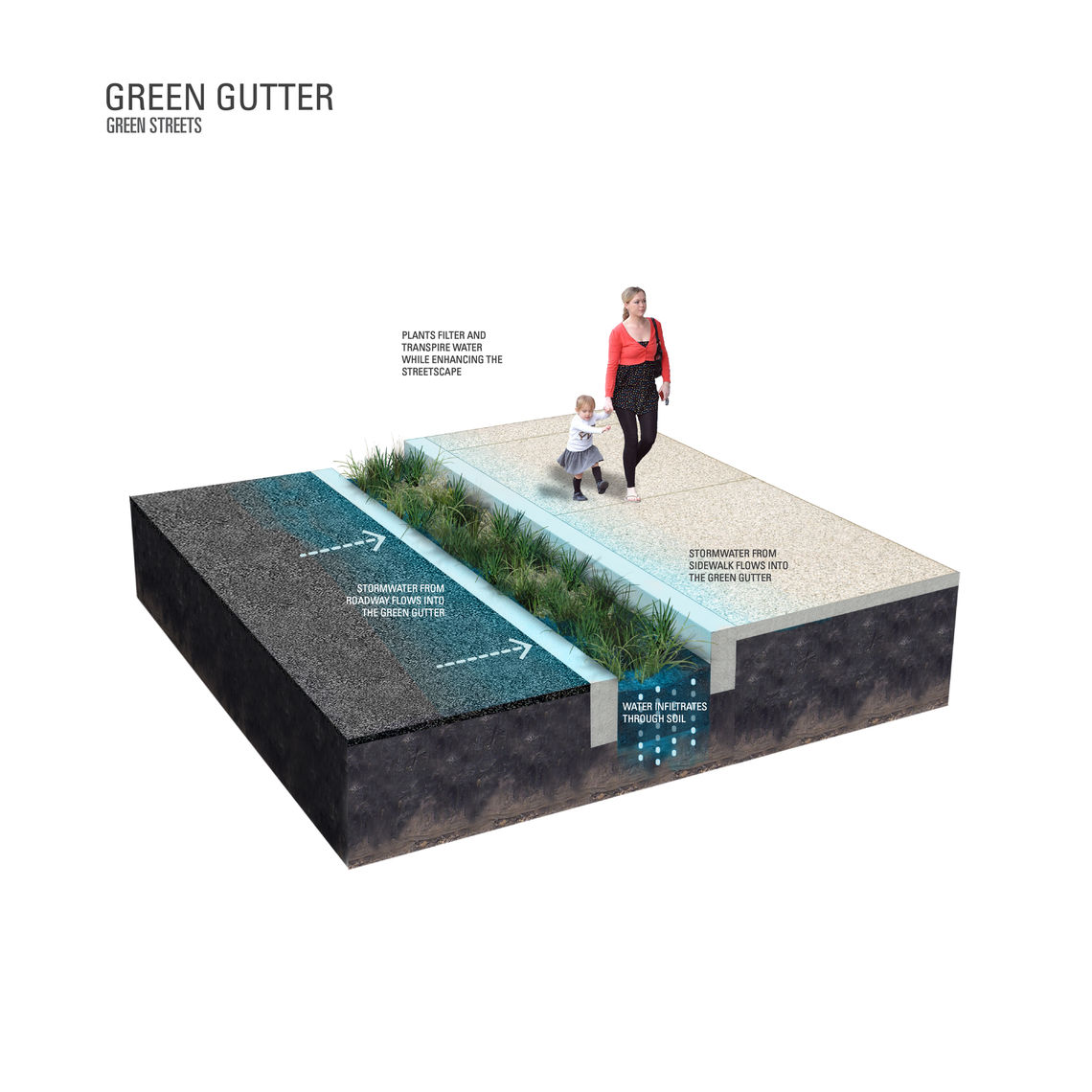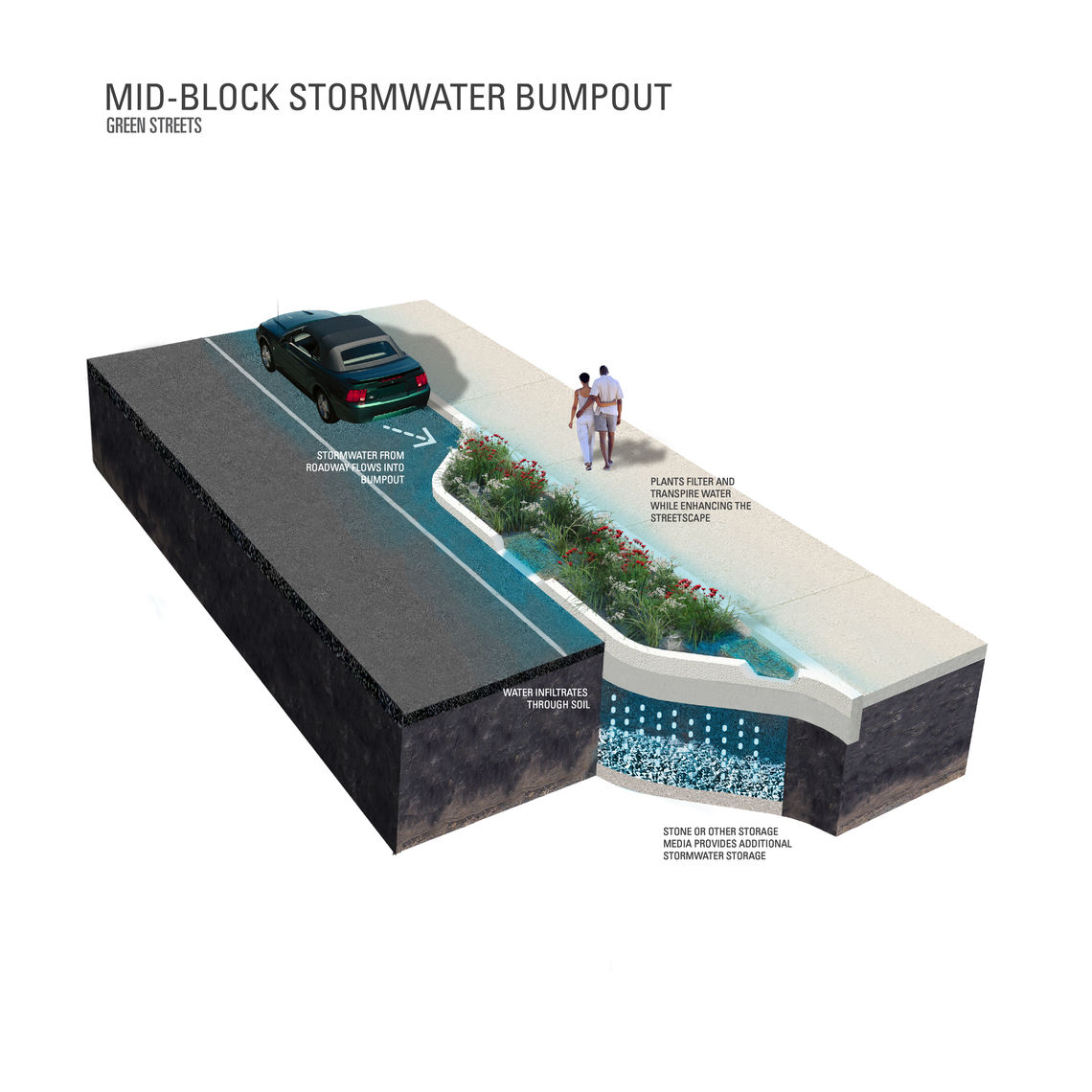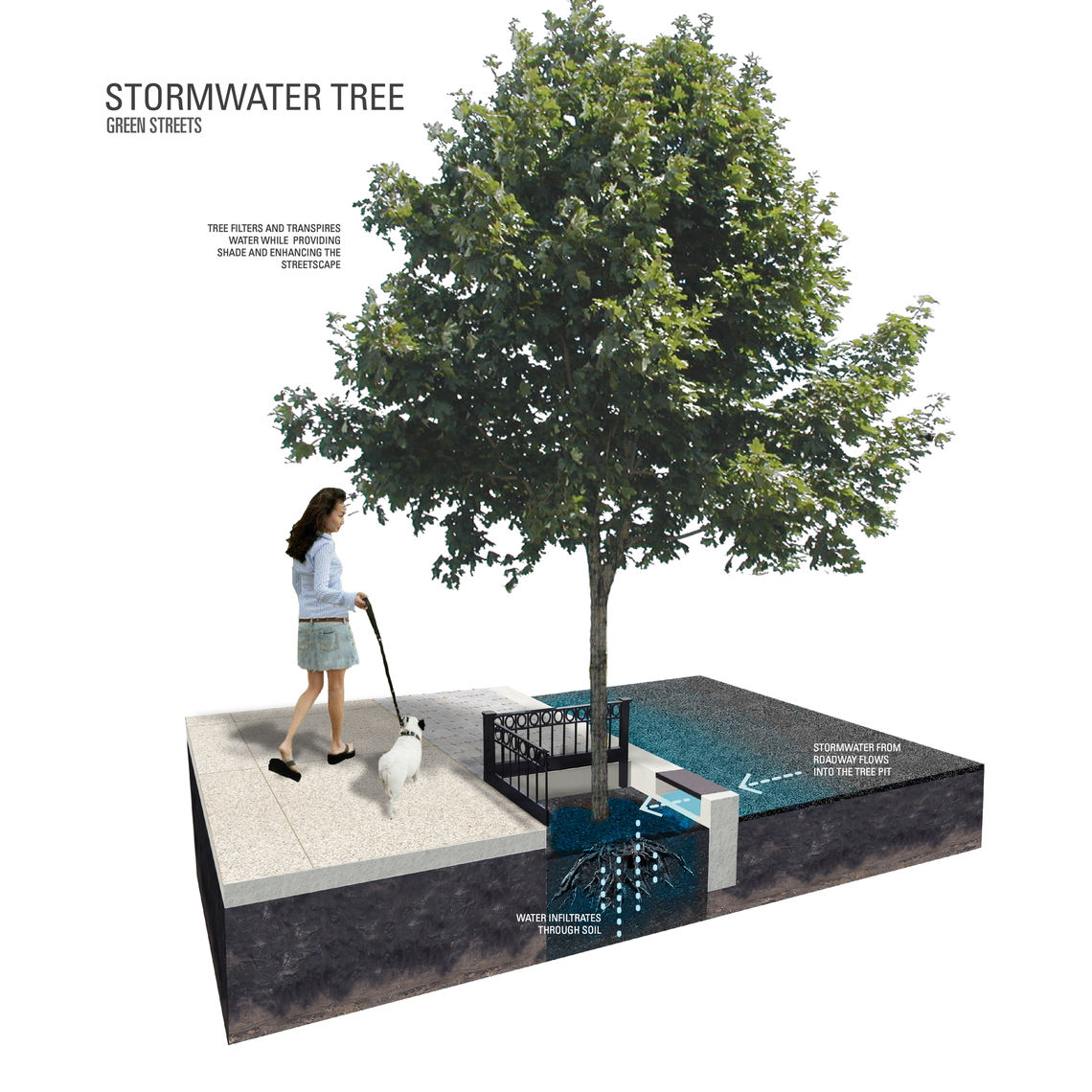 As part of this process, WRT helped to prioritize sites for the implementation of green infrastructure. The team used GIS analysis to identify sites that were able to handle the highest volumes of stormwater at the lowest cost and with the fewest barriers to implementation. In addition to site recommendations, WRT prepared visualizations of green infrastructure retrofits to existing streets. WRT demonstrated the feasibility of implementing green infrastructural systems within the constraints of representative typical Philadelphia street sections. These graphic visualizations, as well as other digital and printed materials, have been used by the Water Department to communicate to city officials and residents what green streets can look like, and to help secure financing for the implementation of pilot projects. 
The illustrations communicate to community members how green infrastructure works.