Announcing Promotions of 2020
WRT is pleased to announce the promotions of our new Senior Associate and Associates. We are excited for these individuals and look forward to supporting their continued advancement of our practice in the coming years.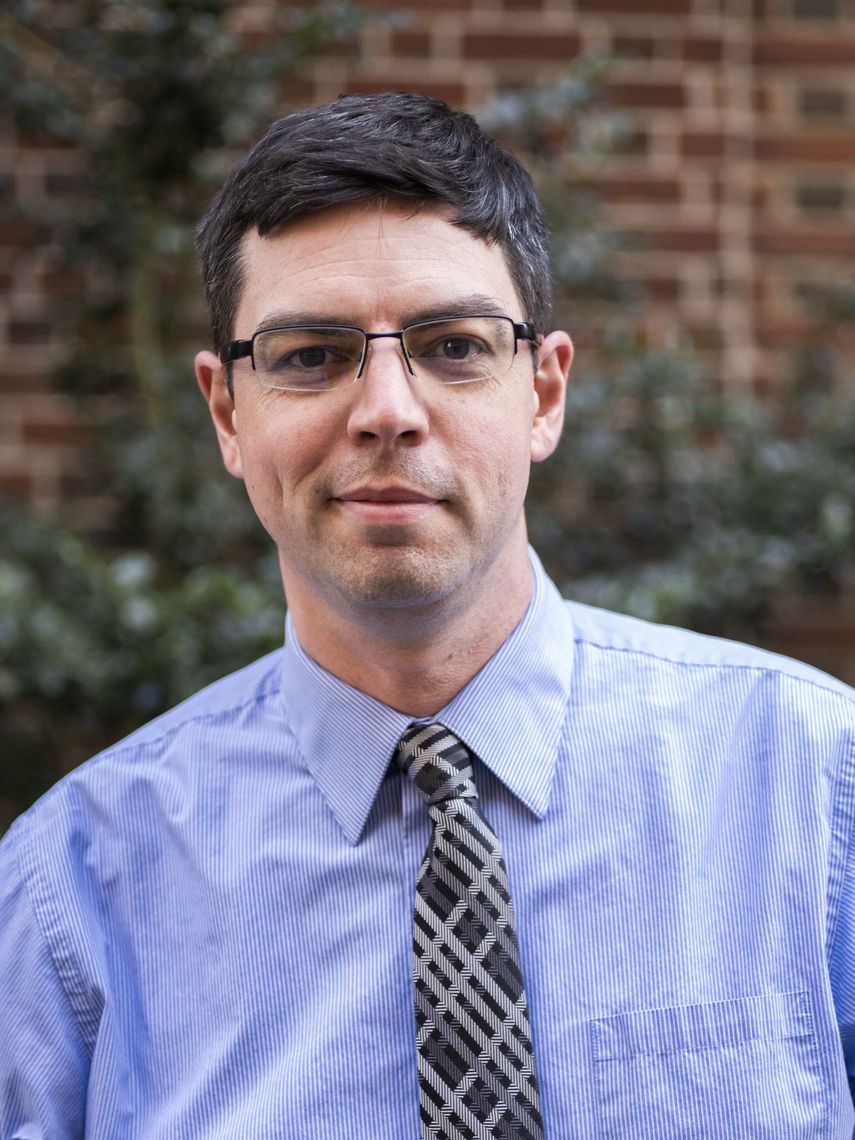 SENIOR ASSOCIATE
David Gamba, CPHD  
Designer
As Senior Associate, David will continue to provide leadership for WRT's Housing and Neighborhood practice, especially nurturing client relationships, staff development, and consistently delivering impactful work. 
As project manager, David effectively manages and communicates with clients and teams and is very skilled at building consensus around program, design, and technical issues. 
 
David's diverse project portfolio includes extensive work in multi-family housing, low-income housing, historic preservation, and adaptive re-use. His attention to detail and collaborative nature have been acknowledged by peers, teammates, and clients as essential tools to the successful completion of projects. Most recently, David has been the project manager on two new low-income housing tax credit projects whose goals include providing increased access to affordable housing in north central Philadelphia. The Dauphin House Senior Residences will bring 52 new low-income senior rental apartments to the area and the North Philadelphia Choice Phase V project is the final phase of the HUD Choice Neighborhoods Implementation Grant, which will replace the existing low-income rental units on site with 133 mixed income rental units to the neighborhood adjacent to the Temple University Train station. 
"In this role, I look forward to continuing to build WRT's presence as a leader in the housing industry, helping our clients achieve successful projects, and mentoring younger staff with the lessons learned from my time at WRT."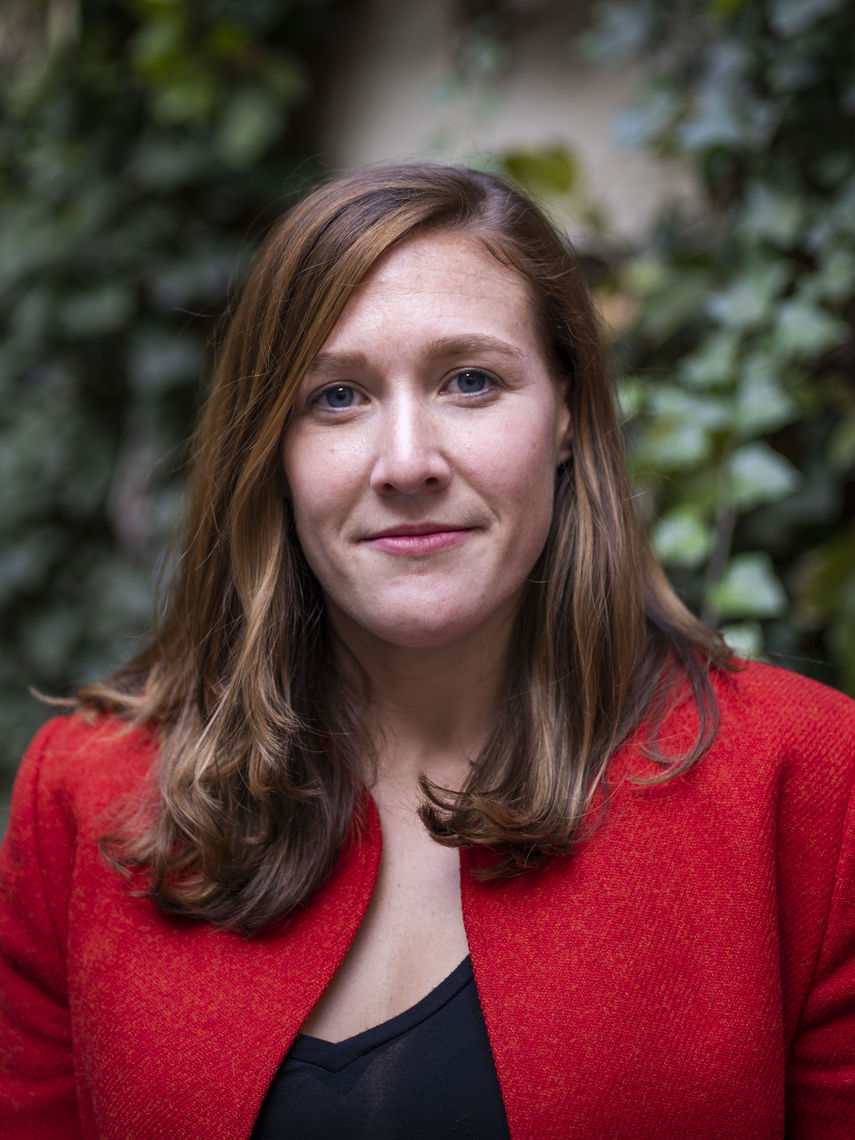 ASSOCIATE
Lauren Powers, LEED AP BD+C
Architect
Lauren's excellent problem solving, communication, and leadership will be vital to advancing WRT's position within the education market and her interest in thoughtful design and attention to detail make her a highly valuable member of the WRT's architectural team.  
 
Lauren has experience in design, detailing, and coordination of projects of varying sizes and building types ranging from as small as 500 square feet to as large as 220,000 square feet for institutional clients such as Cabrini University, University of the Sciences, and Stevens Institute of Technology.  
Her passion for sustainability has encouraged her to lead such initiatives as WRT's AIA's 2030 Commitment and participation in Parking Day. 
As Associate, she welcomes opportunities to make a broader, positive impact through her projects, working across disciplines in an integrated, holistic approach.  
 
"The quality of our work has a lot to do with our ability to work in teams," she said. "This means recognizing each member's diverse experiences, skills and passions and setting each other up to succeed. Even though every client is different, every site is different, and the product may look completely different each time — we're equipped to handle it because every member of the design team adds their unique perspectives and strengths to the process."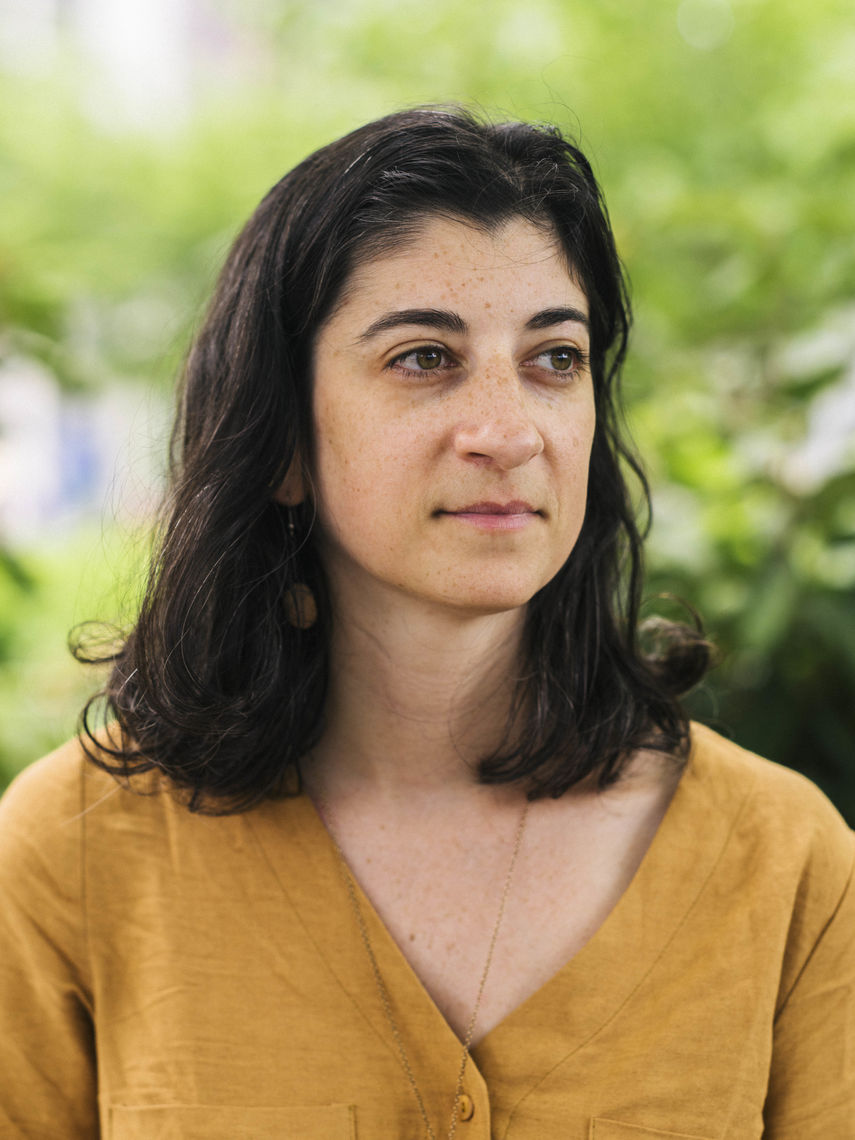 ASSOCIATE
Amelia Einbender-Lieber
Architect
Amelia believes that education is one of the most powerful tools for social change and that spaces used for learning have a significant impact on student achievement.  She is focused on designing inspiring and light-filled schools that facilitate, not impede, pedagogy and that excite children to learn.   
 
This approach to architecture is highly valued by her clients, construction teams, and the teachers and students that use the spaces. Her recent projects include the new Abington Friends Athletic Center, The Haverford School Middle School, Westtown School Arts Center, Cabrini University Athletic Pavilion, and the Stevens Institute of Technology's Academic
 Gateway Complex.  
 
Amelia's passion for education has resulted in WRT's participation in the Architecture in Education (AIE) program, an AIA educational program focused on introducing architectural concepts to Philadelphia public and charter schools.  
 
"Schools are complex organizations that present challenging design problems," she said. "As a child of two educators and with experiences such as facilities management at a new school, I really understand schools. I am excited to leverage my knowledge and insight to help expand and diversify WRT's education practice now and in the future."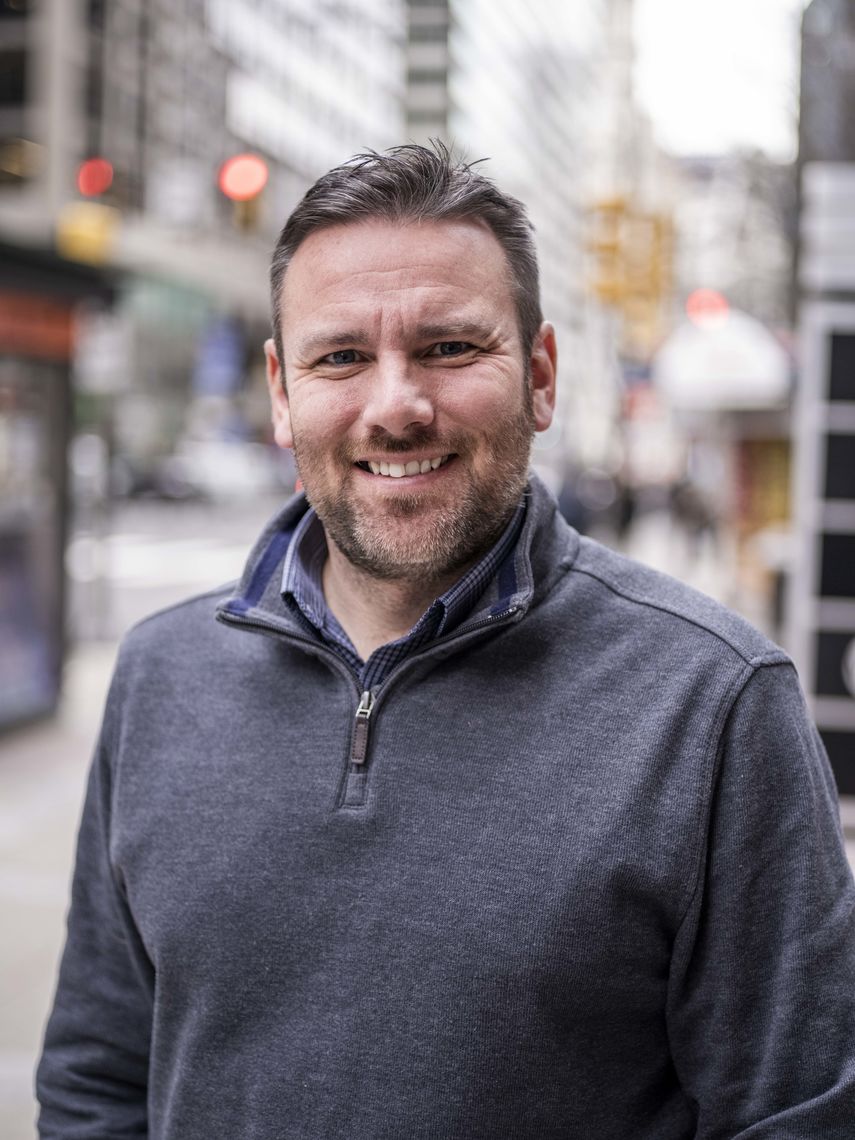 ASSOCIATE
Wayne Yeager
Network Administrator
Wayne is a critical member of WRT's Information Technology team. As Network Administrator, he is primarily responsible for multiple aspects of the firm's IT infrastructure and IT support processes. 
Over his time at WRT, he has gained exposure to the management side of IT while continuing to widen his technology support capabilities. His ability to manage multiple complex tasks has contributed greatly to the firm's high level of success and operational effectiveness. 
Additionally, Wayne is leading the way on developing new technological strategies for how WRT collaborates internally and with external partners. He has piloted the implementation of new tools that will have a major impact on how WRT collaborates in the future.   
 
"I enjoy being the eyes and ears for WRT for technology-related issue," he said. "It isn't enough to just be aware of industry trends; the challenge is to understand when newer technology can be used to the benefit of WRT's practice needs." 
ASSOCIATE
Marissa S. Hebert, RA, CPHC
Architect
 Marissa is focused on creating sustainable solutions that connect people to both purpose and place. With a passion for environmentalism, she believes that it is important to integrate the life present in nature with the man-made environment and ultimately create resilient design responses that sustain and improve the quality of being for all people. 
Marissa's current project, North Philadelphia Choice Phase V, breaking ground in January 2020, exemplifies her commitment to designing high-quality, inviting and sustainable places that empower people and their communities.   
As Associate, Marissa will continue to advance WRT's Housing Practice in the areas of building performance and design process, furthering client relationships, and representing WRT in the architectural community in organizations like AIA and at local universities.  
 
"In this role, I'd like to continue to elevate our design process with an emphasis on placemaking and the stories that are told in our work," she said. "WRT's interdisciplinary nature is rooted in enhancing the connection between people and the places they share. In today's fast-paced world, I believe we need to share the value in our roots and design with nature to create contextual and inviting places filled with life."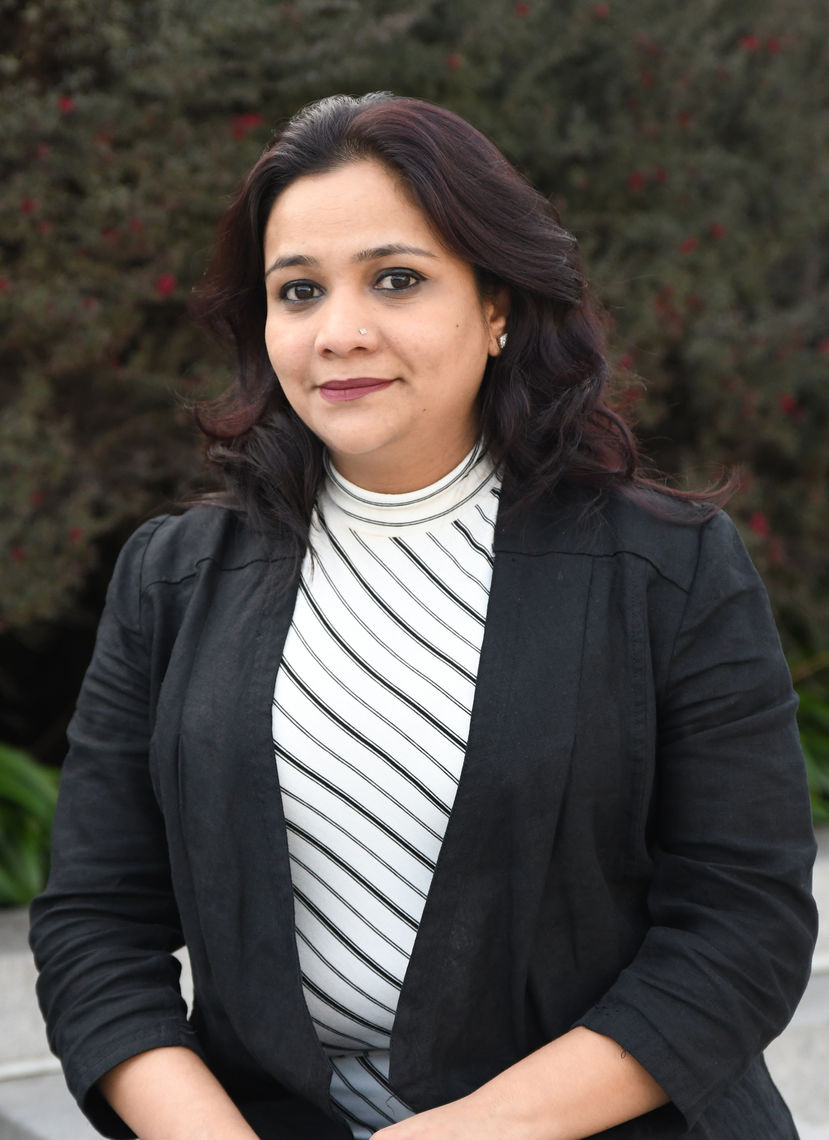 ASSOCIATE
Atisha Varshney, AICP
Urban Designer
As an urbanist, Atisha stands on a strong foundation of observation, analysis, human-centered design thinking, systems planning and implementation strategies. She sees the intersection of technology and urban planning as a critical path towards building strong cities, which are high performing places as well as a hub for humanity to thrive.  
During her time at WRT, she has worked on large master plans, downtown precise plans, specific plans and university campus plans tackling issues of land use, density, geography, mobility, economics and infrastructure. Some of her recent projects include the Santa Clara Downtown Precise Plan, CSU Fullerton Master Plan, Yerba Buena Street Life Plan, Cal Maritime site planning, and Blackstone Corridor. 
Beyond the work of WRT, Atisha continues to develop a well-connected network of fellow planning professionals and opportunities within the San Francisco Bay Area, specifically Silicon Valley. She is actively involved with local chapters of American Planning Association (APA), SPUR and Urban Land Institute (ULI), where she serves on the Urban Catalyst team and ULI Silicon Valley Programs Committee, respectively. 
"I am proud of every inch of design we produce here as team and the impact we have on the communities we serve," she said. "I look forward to bringing efficiency though ongoing skill development and agile project management, which I believe are critical for advancing WRT's practice and meeting the evolving needs of our clients and communities."