Stevens Institute of Technology: Academic Gateway Complex
WRT was engaged by Stevens Institute to master plan the expansion of its campus overlooking the Hudson River, with plans that call for new classroom, research, residential, and student life facilities. The effort encompasses a major rethinking of Stevens' open space network, which will include a significant new linear park designed to reorient the campus center toward sweeping views of Manhattan. Each new building will engage and animate this green corridor which is also intended to serve as a semi-public park for the City of Hoboken.
Enhancing community connections is a large part of the master plan, and several specific architectural projects emerged from the Master Plan. Taken as a whole, these projects will not only enhance the lives of the Institute's students and faculty, but they will also allow Stevens to address many recent issues in campus planning including innovations in teaching environments, community outreach, and sustainability.
Central among these projects is the Academic Gateway Complex. The value and importance of the Academic Gateway Complex is a direct expression of the Institute's commitment to innovation.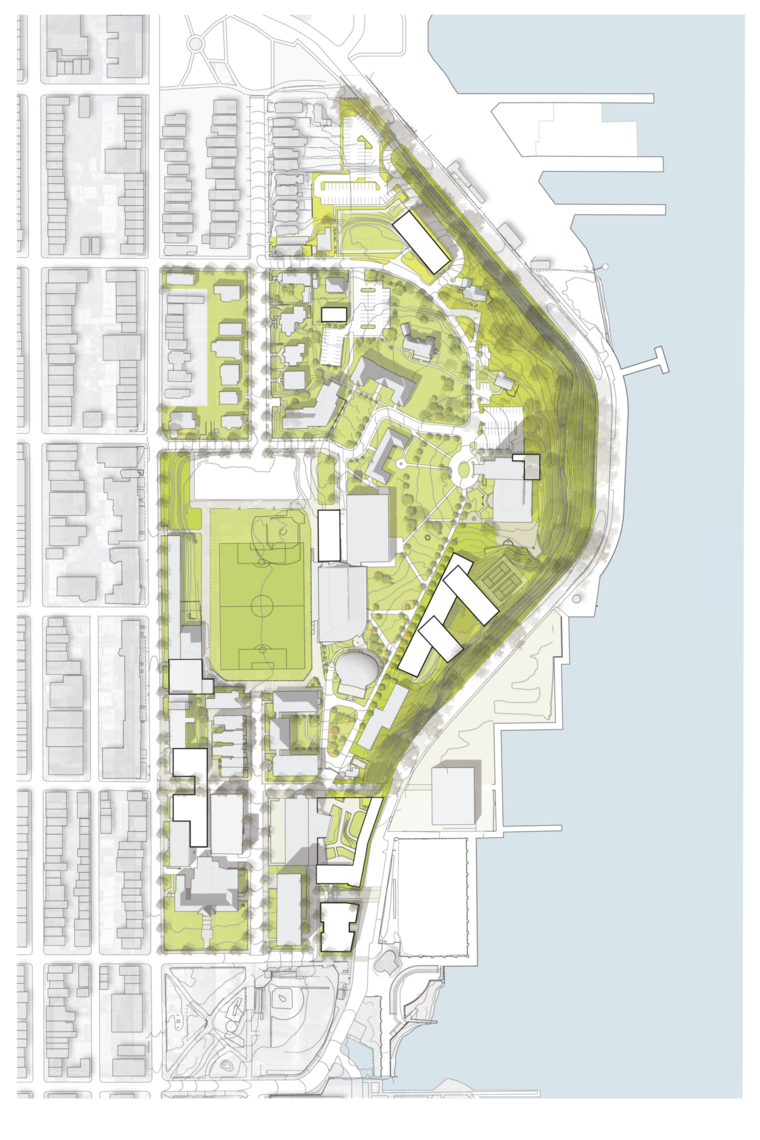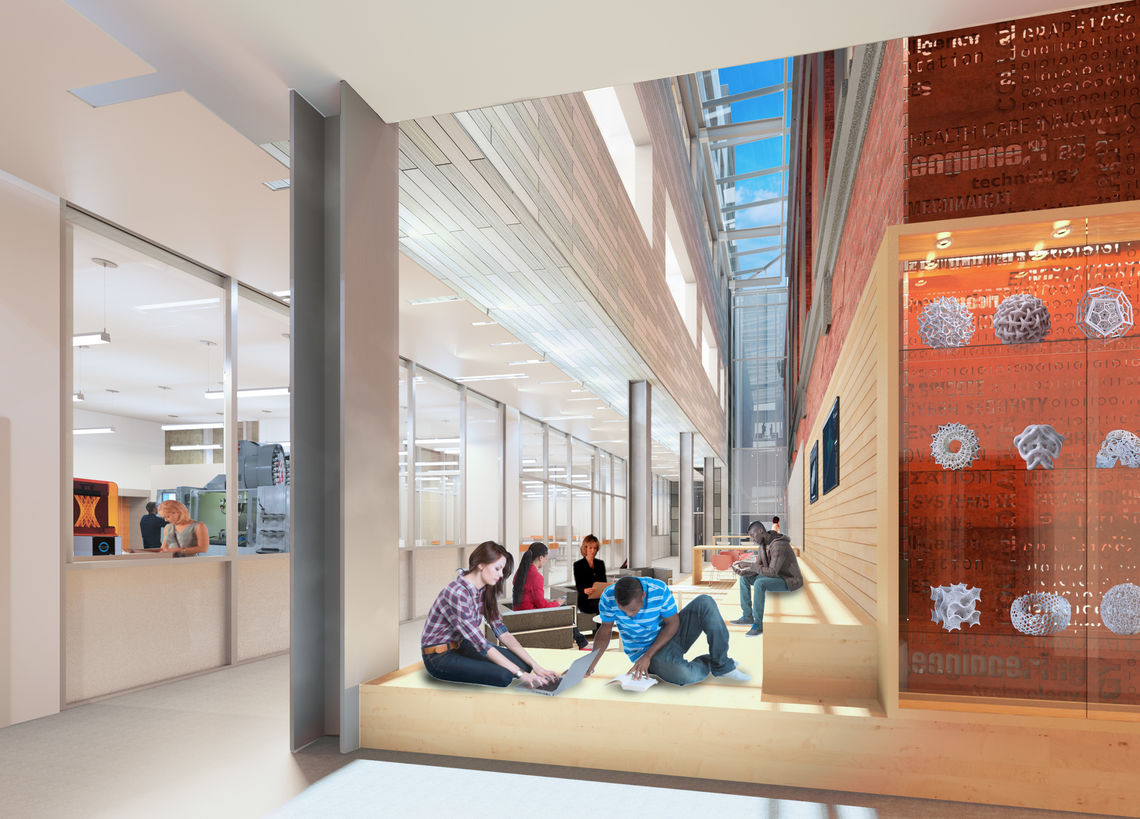 Critical to this project has been the careful consideration and study of site adjacencies, constraints, and opportunities relative to the Institute's urban location and density. The LEED Gold Academic Gateway Complex will house a highly varied set of academic units, including the Digital Learning Library, the Computer Science Department, the Center for Innovation in Engineering and Science Education, the Bio-Innovation Center, as well as the Innovation and Design Laboratory.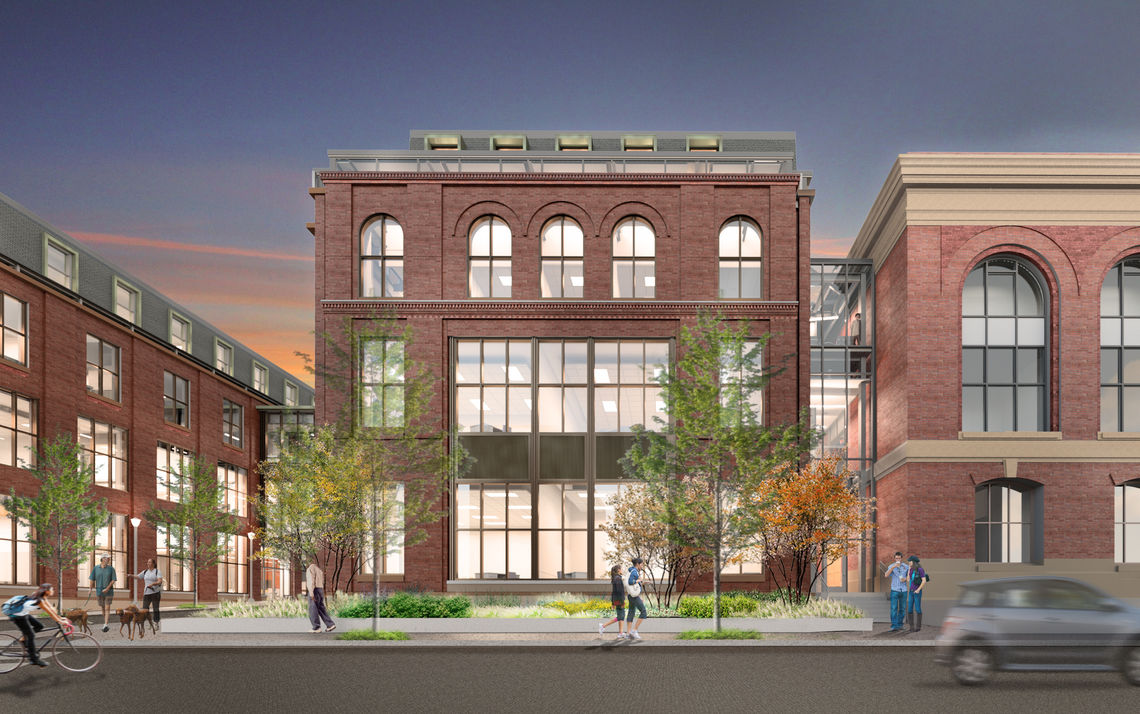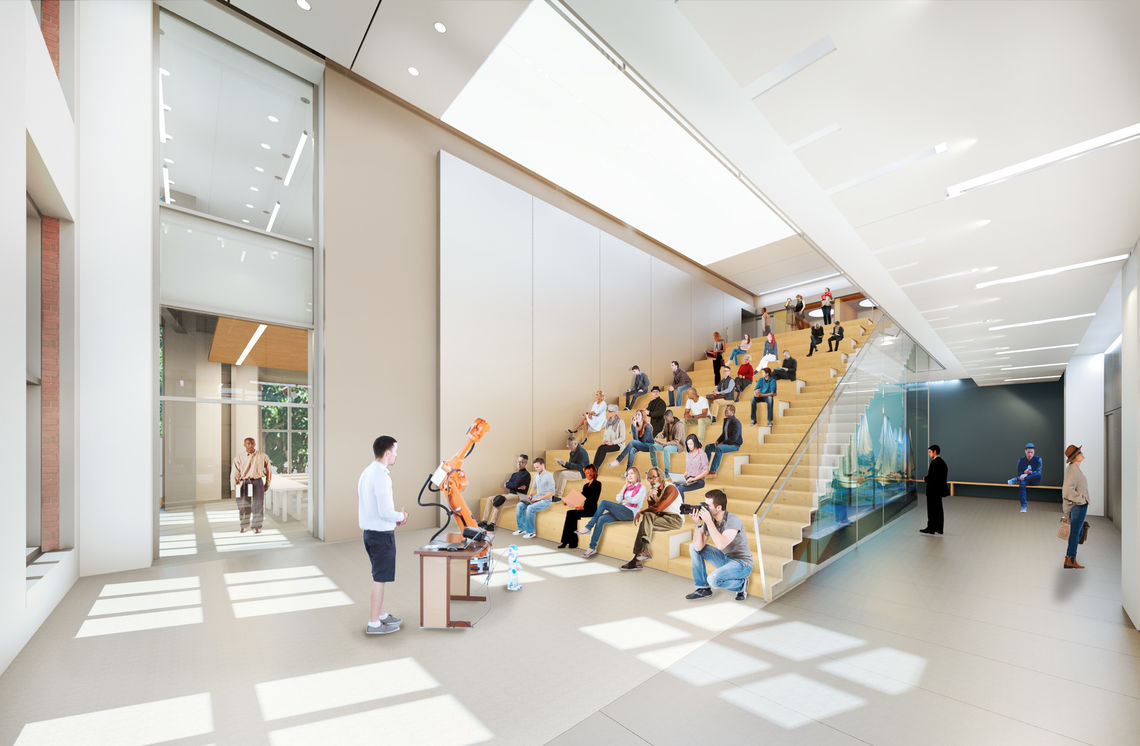 The Institute's goals also include the phased construction of a center for technological advancement, straddling Stevens's east part of the intersection at Hudson and 6th Streets. The two wings will be connected by a dramatic arched sky bridge entrance to the new landscape of the lower pedestrian campus. In addition, it will create extraordinary meeting and seminar space with Hudson River and Manhattan views. The project will include instruction spaces, faculty offices, meeting rooms, classrooms, and laboratories.