International Passive House Features WRT's Video Tour of Meriden Commons II
WRT is featured in the International Passive House Open Days for the  efficient building design of the second phase of the Meriden Commons.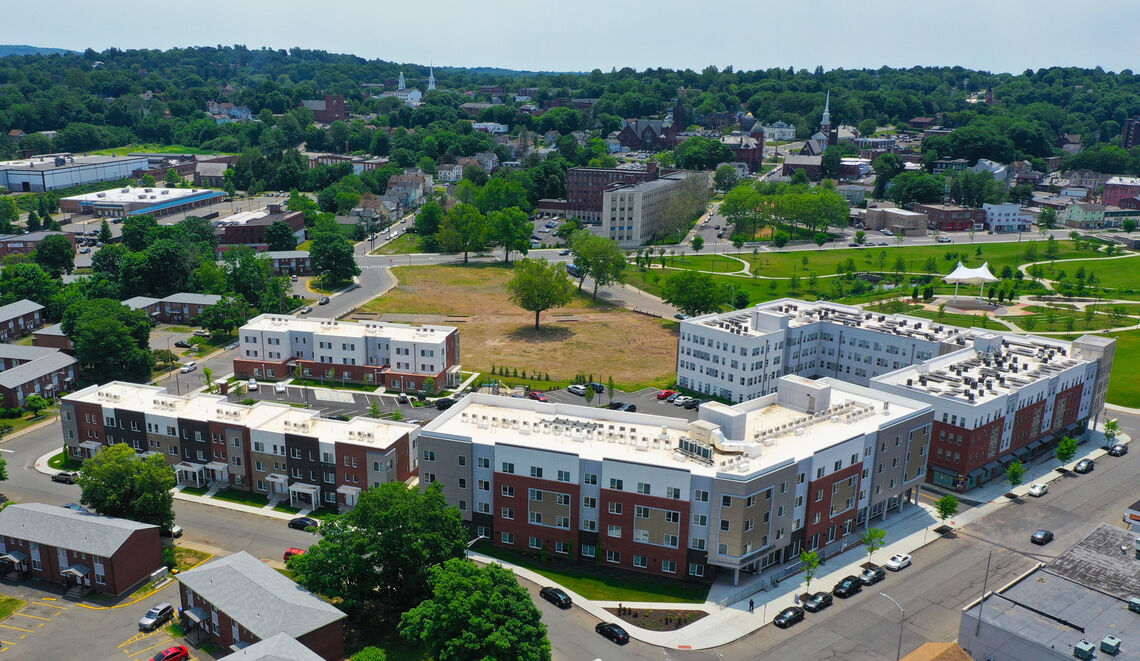 From June 26-28, the International Passive House Association held the first ever Mid-year International Passive House Open Days. The goal of Open Days is to allow for others to experience the benefits of Passive House buildings and to recognize innovative designs that will act as examples for the future of energy efficient building. The current social distancing circumstances created an opportunity for the value of Passive House buildings to be shared worldwide through online video tours for owners to show off their designs that meet the Passive House expectations for quality, comfort, and energy efficiency. 
WRT submitted a virtual tour of the second phase of the Meriden Commons, which is WRT's first Passive House project as Architect and Passive House consultant. The second phase of the Meriden Commons meets Passive House standards which is one of the most rigorous energy-based standards in the design and construction industry. This building design provides residents with the best indoor air quality and thermal comfort while significantly reducing the overall energy consumption. 
Watch the Meriden Commons Virtual Tour:
Congratulations to the entire project team!
Mid-year Passive Houses Open Days - WRT in Meriden, CT, US