With help from the Choice Neighborhoods Initiative, Philadelphia communities are transforming their neighborhoods. 
A decade ago, WRT partnered with Jonathan Rose Companies and the Asociación de Puertorriqueños en Marcha (APM) to redevelop an affordable housing site near the Temple University SEPTA station in Philadelphia. That project, called Paseo Verde, offers 120 units of sustainable, affordable housing, plus more than 30,000 square feet of retail and community space.
"The block was being wasted as a parking lot," says David J. Gamba, a WRT senior associate and member of the Paseo Verde design team.  "But we saw an opportunity for a development that could connect to public transportation and become a community hub."
Paseo Verde established a new tone for the community at the time, providing a healthy living environment for residents through sustainable practices as well as cost savings through effective reduction in water and energy use. The development achieved LEED Platinum certification under LEED for Neighborhood Development (LEED ND) and became the first LEED ND project in the country to achieve a Platinum rating.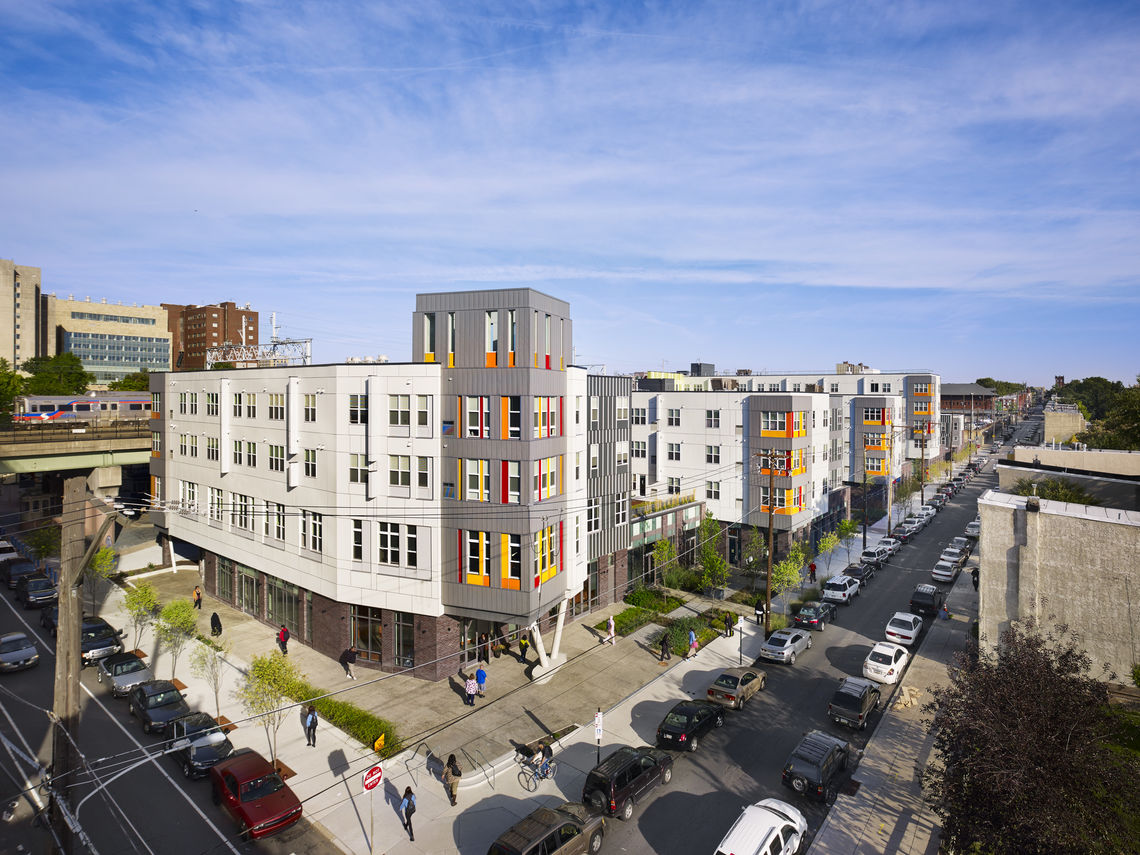 In the spring of 2013, as construction on Paseo Verde was nearing completion, the Philadelphia Housing Authority approached APM with the idea to use the momentum and excitement built with Paseo Verde to apply for Choice Neighborhood funding. 
Choice Neighborhoods funding from the US Department of Housing and Development is intended to transform impoverished neighborhoods by creating access to jobs, transportation, and services. The Choice Neighborhoods initiative is an evolution of a program that began during the Clinton administration called the Hope VI Initiative, which aimed to rebuild swaths of public housing that were beginning to be outdated. WRT was involved in more than 30 Hope VI awards totaling more than one billion dollars across the country. Under the Obama administration, the program broadened to focus not just on developing affordable housing but on revitalizing whole neighborhoods. With this focus, the Choice Neighborhoods initiative was born.
"There are three components to Choice Neighborhoods, which are housing, people and neighborhood."
Woo Kim, WRT Principal, Planning and Urban Design
"The Choice Neighborhoods Initiative is not just about housing," explains Woo Kim, a WRT principal with a longtime focus on affordable housing across both the Hope IV and Choice Neighborhoods initiatives. "There are three components to Choice Neighborhoods, which are housing, people and neighborhood. Housing is the easiest thing to talk about, but it is also focused on things like education, employment, and health, sometimes youth services or senior services. And then the neighborhood plan includes things that are physical, so parks, trails, water fronts, streetscapes, things like that."
The Choice Neighborhoods program responds to research showing the inequality of outcomes for children across zip codes. The goal was to level the playing field across zip codes in these areas:
Housing: Replace distressed public and assisted housing with high-quality mixed-income housing that is well-managed and responsive to the needs of the surrounding neighborhood
People: Improve outcomes of households living in the target housing related to employment and income, health, and children's education; and
Neighborhood: Create the conditions necessary for public and private reinvestment in distressed neighborhoods to offer the kinds of amenities and assets—including safety, good schools, and commercial activity—that are important to families' choices about their community.
Passion + Purpose: Woo Kim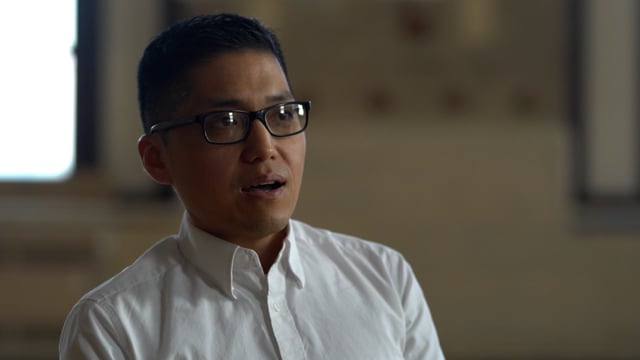 Woo Kim, WRT Principal, Planning and Urban design
The broader, more comprehensive approach required by Choice Neighborhoods initiatives has allowed WRT to become a strategic partner for housing authorities across the country who are interested in accessing Choice Neighborhoods funding. With WRT's help, the Philadelphia Housing Authority received a $30 million grant for the North Central Choice Neighborhood, the work for which concluded in 2021 with the grand opening of NC Five, which includes 133 apartments and townhouses, as well as a community room, fitness center, tech lounge, edible garden, outdoor grills, and creative play spaces. The design of NC Five was heavily influenced by the needs of the community and focuses on the importance of urban green space with several indoor–outdoor connections to the landscape.
"I used to challenge my team to shift from thinking about 'I am doing this for you' to 'we are doing this together,'" Kim said. "But these days I feel like it has to evolve from we to you. So, it's 'you are going to make this decision, and you are going to stand up in front and present to your community.' I think the more as planners and consultants we fade away into the background, the better."
NC Five, Philadelphia, PA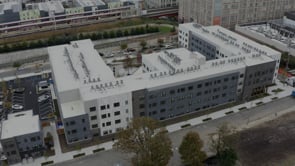 For NC Five, most of that engagement came from the resident council, a group of residents who were elected by the larger community to represent their needs. WRT met with this group throughout the design process to present their ideas and receive feedback.
"A great example of input was with the townhouses," says Gamba. "We knew that residents wanted back yards, but it was really informative to be able to talk with them about what they wanted to use that space for and what was important to them about those yards. Should we use grass or concrete? The input we got was like, 'Hey, I've got two kids and they love running around in the backyard and throwing a ball.' So, then the conversation for us is about getting a fence that is high enough to keep the ball in the yard and provide privacy and safety. So that's really helpful to us."
"We knew that residents wanted back yards, but it was really informative to be able to talk with them about what they wanted to use that space for and what was important to them about those yards." 
David J. Gamba, WRT, Senior Associate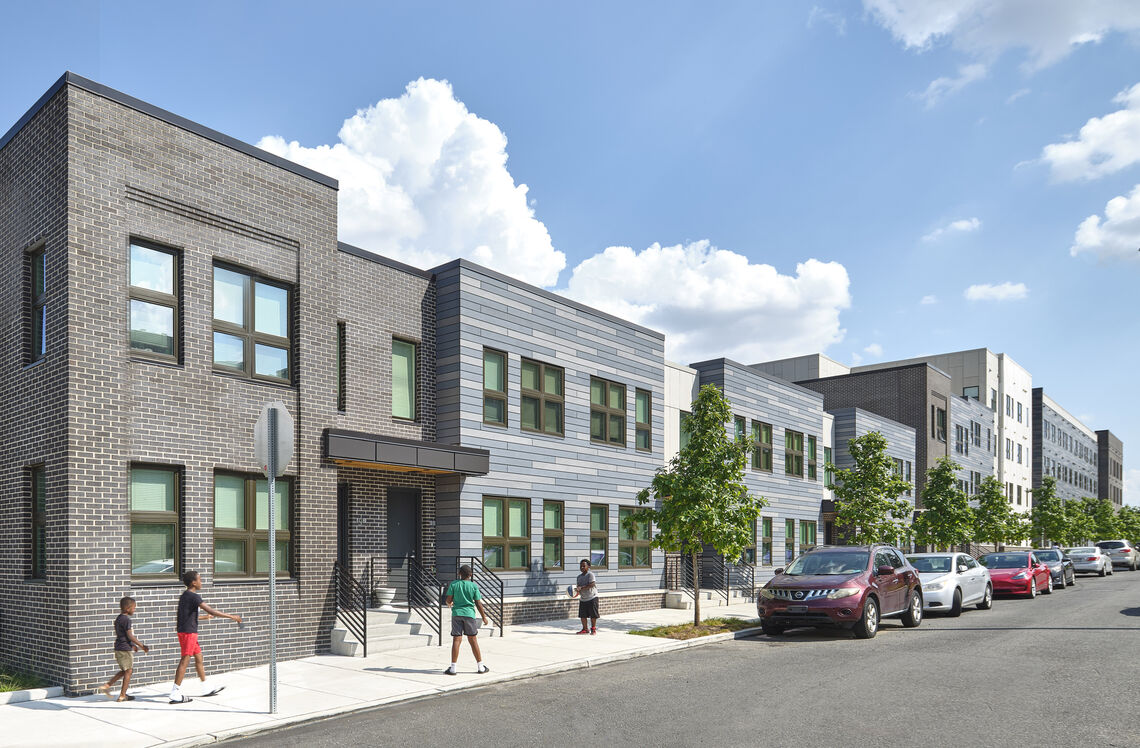 The design team also focused on Biophilic Design, the use of natural materials in design, and creating green space that would be shared by the residents, including features like community gardens and community spaces that would allow residents to gather outside their homes. These gathering spaces are essential for creating a sense of community by building connections between neighbors. 

Continuing the momentum, the Philadelphia Housing Authority tapped WRT to help with two more Choice Neighborhoods projects: one in Sharswood and another in Bartram Village. Currently, WRT is helping implement the second and third phases of Sharswood Crossing and designing the first of seven phases for the Bartram Village redevelopment.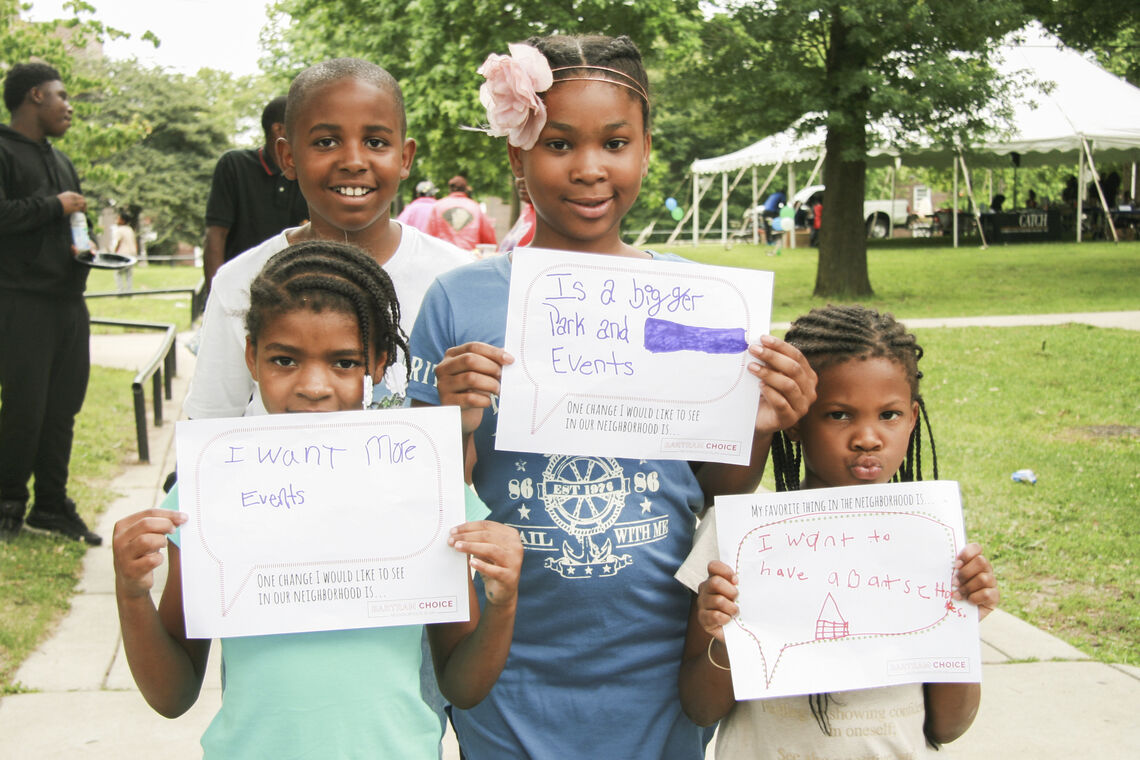 Above and Below: Blossom at Bartram, Bartram Choice Neighborhood Initiative
"I really see good public housing, strong neighborhoods, as a safety net," says Kim. "I've met so many public housing residents who are so inspirational and are such strong stories of resilience. It's a passion of mine, having grown up in poverty as an immigrant and facing housing insecurity. I know all these people who are leaders in society—doctors, lawyers, athletes, all sorts of folks—and for them strong housing has allowed them to uplift themselves through their communities."  
Written by guest contributor: Maddy Sweitzer-Lamme