Sharswood Crossing, Phase II, Breaks Ground in North Philadelphia
Part of a Choice Neighborhoods Initiative, Sharswood Crossing will provide much-need affordable housing options in the Sharswood section of North Philadelphia.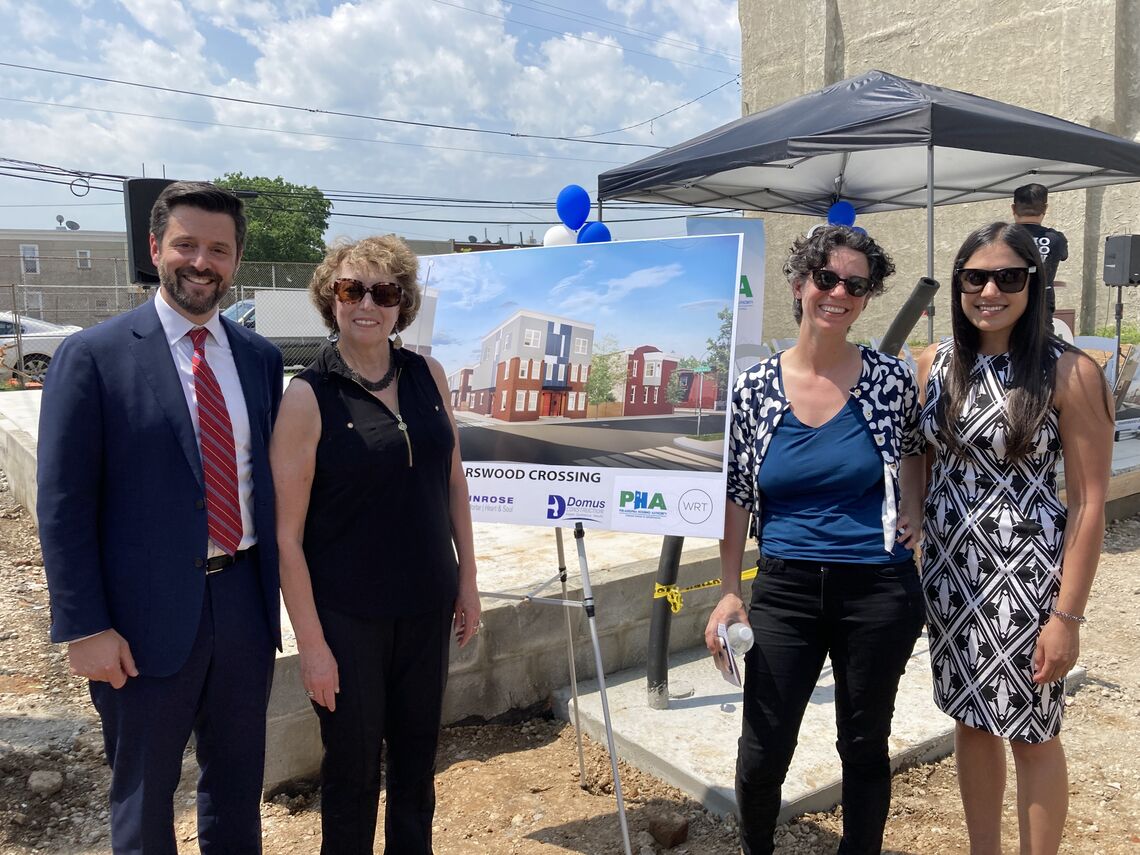 L to R: Jacob Fisher, Pennrose; Vera Kiselev and Lizzie Rothwell, WRT; and Lindsey Samsi, Pennrose
The Sharswood Crossing project will include 59 one-bedroom, two-bedroom, and three-bedroom apartments scattered between sixteen 2- and 3-story buildings, a parking lot, and a Community Center.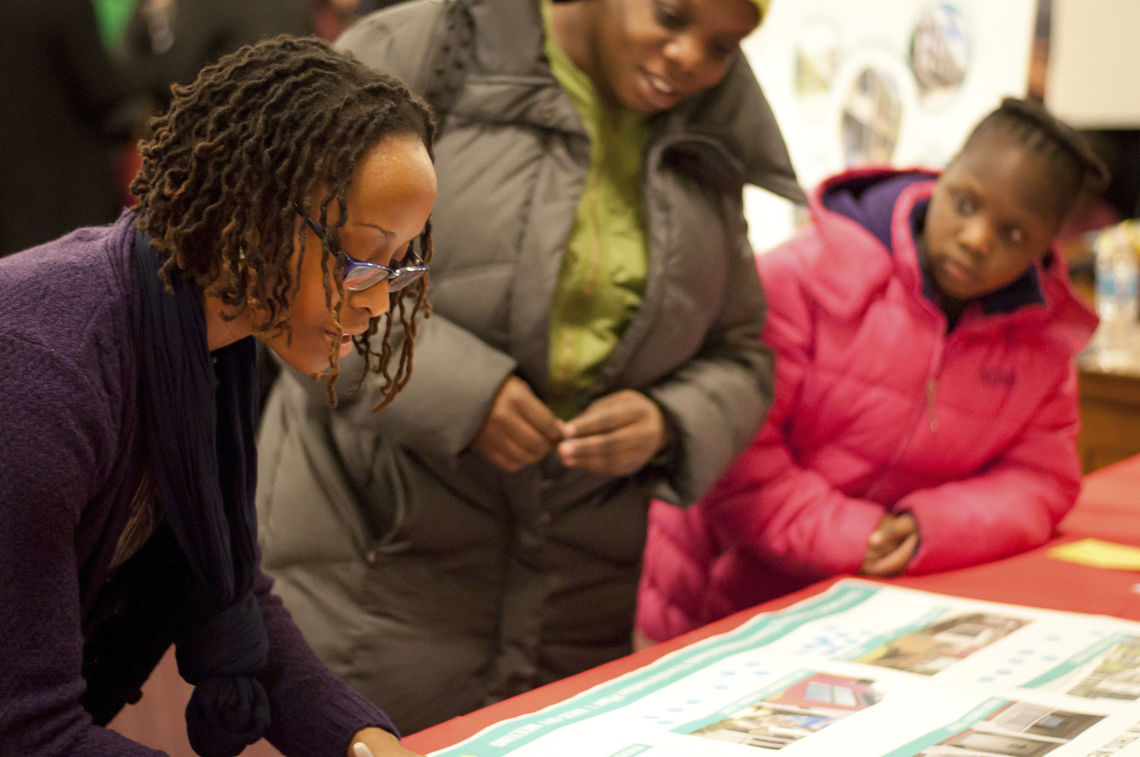 Community Members were actively engaged during the Choice Neighborhoods Planning Process.
WRT has been both planner and designer for multiple phases. WRT worked with the Philadelphia Housing Authority (PHA) as the planning coordinator for the Choice Neighborhoods grant application, as well as the master planner for the Sharswood-Blumberg Choice Neighborhood Transformation Plan. 
 "Today's groundbreaking is another milestone- another 59 affordable units- for the Sharswood Blumberg Transformation Plan," said State Rep. Donna Bullock. "PHA, its development partners, and the local residents have planned and worked together to reimagine this neighborhood as an affordable, choice neighborhood. It is so exciting to support and see another project underway toward that goal."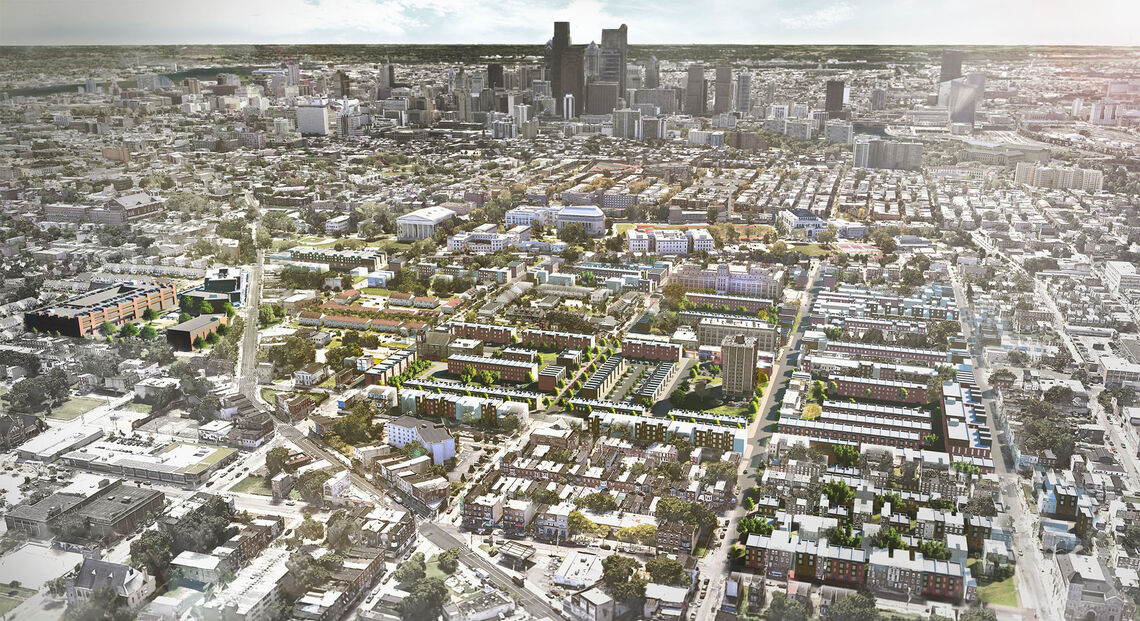 The transformation plan leverages investments in the neighborhood by redeveloping vacant land into essential safe, affordable homes for residents and serve as a catalyst for the neighborhood—allowing residents to take pride in their homes. 
The plan calls for over 1,200 new residential units including affordable and market-rate homeownership units, over 200,000 square feet of mixed-use development along the Ridge Avenue commercial corridor, and reinvestment in neighborhood schools, parks and public facilities. The goal is to create a thriving, prosperous community ensuring families opportunities for improved health, employment, and education.