Urban Resiliency Strategies: Second Phase Wrap-Up
Jim Stickley, a WRT principal, completed the second phase of his research project which involves a series of professional exchanges focused on the Middle East and Northern Europe. Last fall, he visited southeast Australia and central-west India in a similar effort.
See below for the full summary of Jim's travels and research journey!
______________________________
May 30th Update: Research Journey Recap
WRT Principal, Jim Stickley recently completed the final leg of his multi-region trip wrapping up with visits to Berlin, Copenhagen, and Prague – and a short trip to Malmo, Sweden – as part of his urban resilience research project. 
Jim's activities in these last three cities included the study of urban mobility, interactions with local architects and urban designers, and visits to important public & cultural spaces and new infill neighborhood prototypes.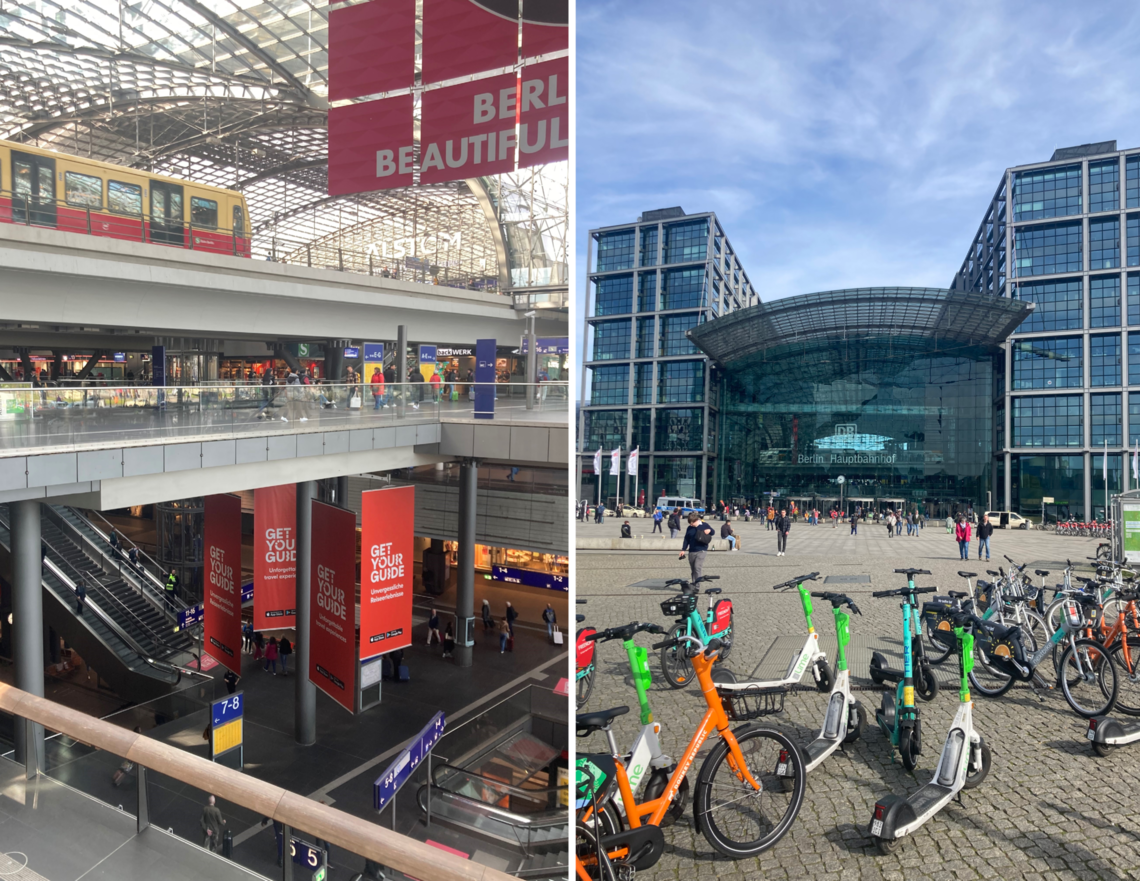 Berlin's Hauptbahnhof offers a great example of seamless mobility from the macro to the micro.
These cities provided particularly valuable insights in to transit and bicycle infrastructure, cultural heritage preservation and new models for resilient urban infill including affordable ("social") housing.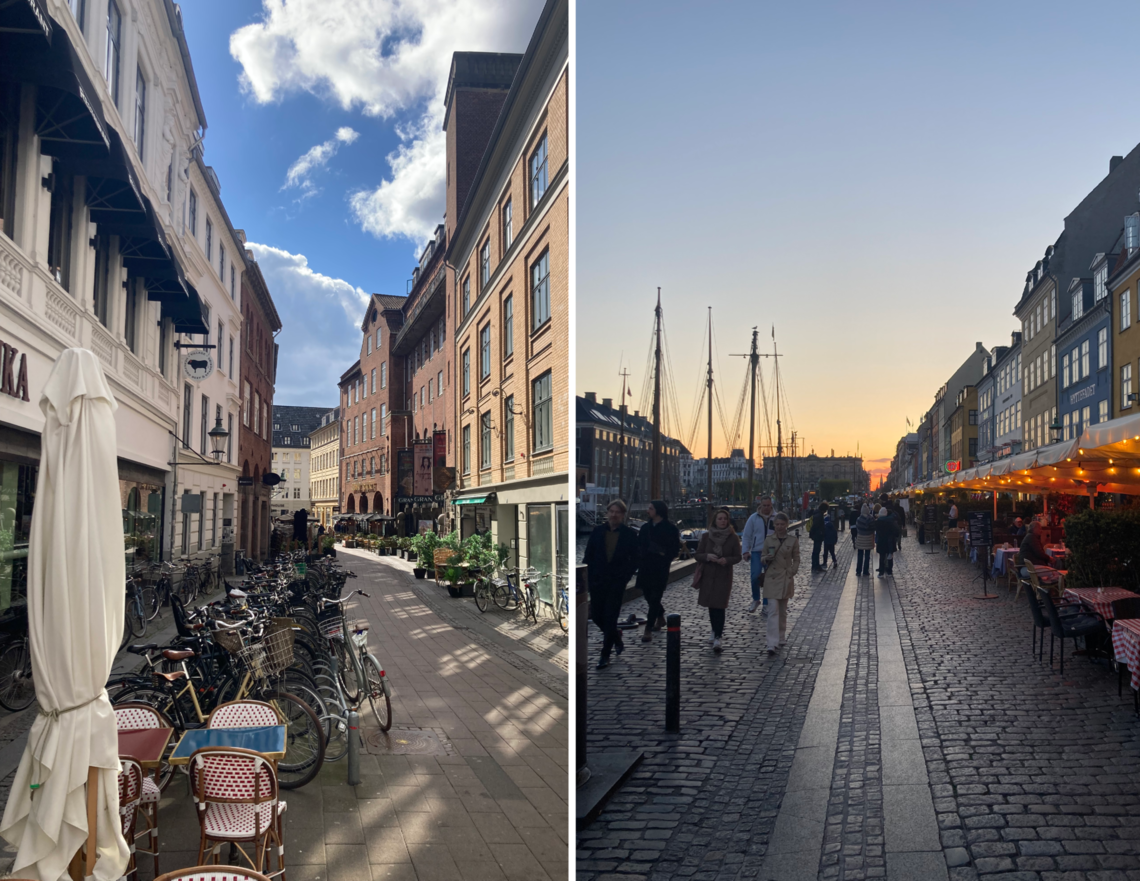 Social space and mobility are thoughtfully integrated throughout Copenhagen's central districts.
This wraps up the travel and data collection phase of Jim's project. Stay tuned for research outcomes as Jim synthesizes the interactions he's had across both stages of his research project in four global regions.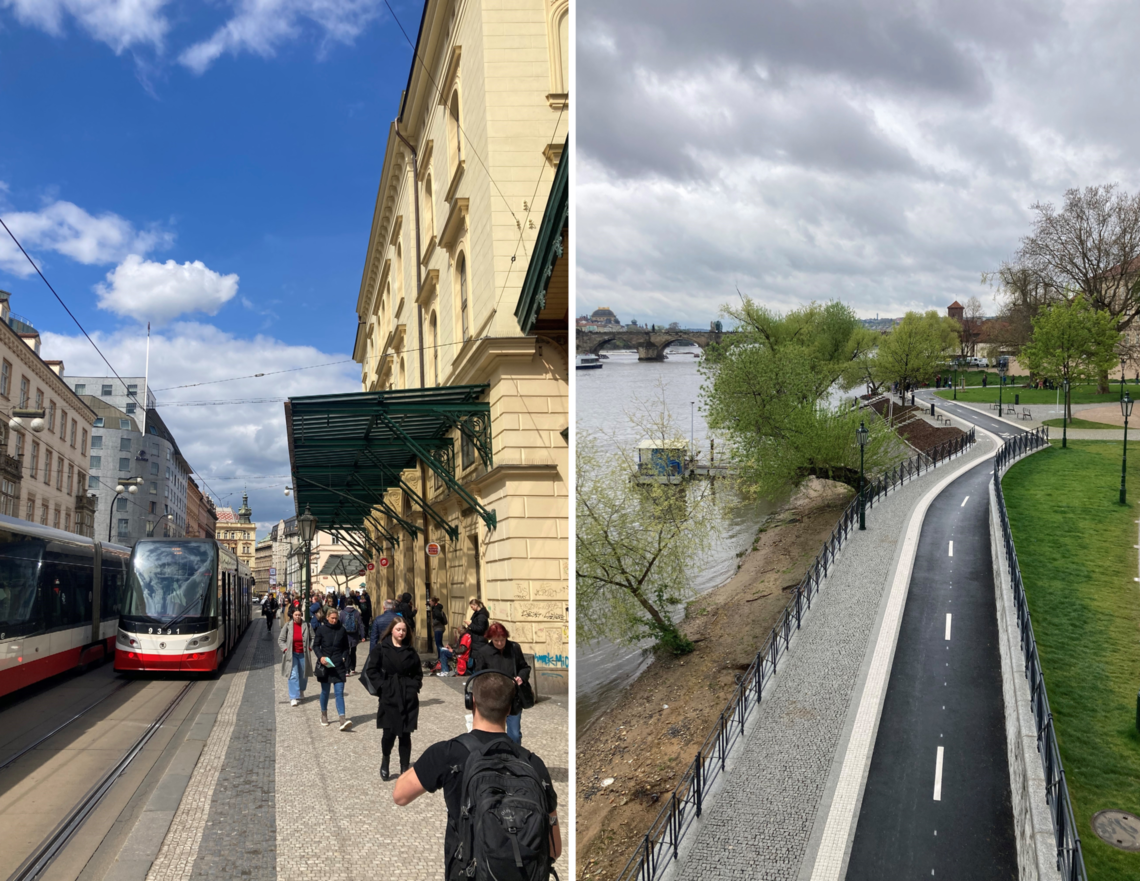 Prague magically balances historic preservation with a highly efficient streetcar network and riverfront bikeways.
Thanks for following WRT's updates of Jim's research through multiple countries and interactions with multiple universities. To close out this chronicle, here is an Egyptian one pound note featuring Qurqumass (a significant heritage site in Cairo and the subject/venue of a multi-day urban design workshop with local practitioners and academics) on Jim's first stop of this second phase.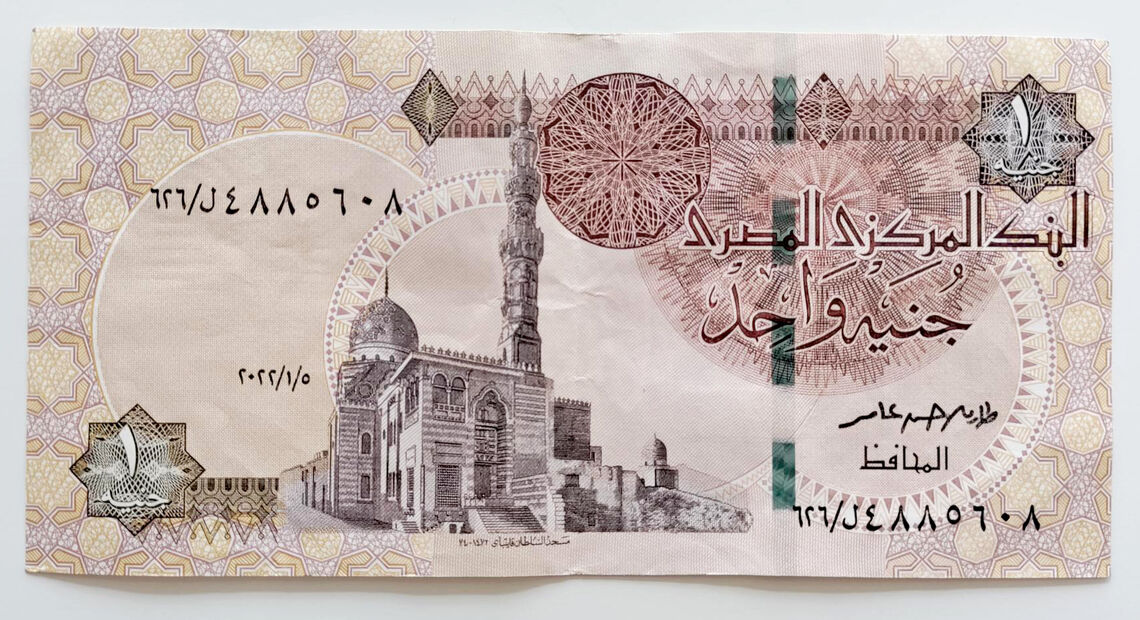 ______________________________
May 11th Update: Program Summary at TU Delft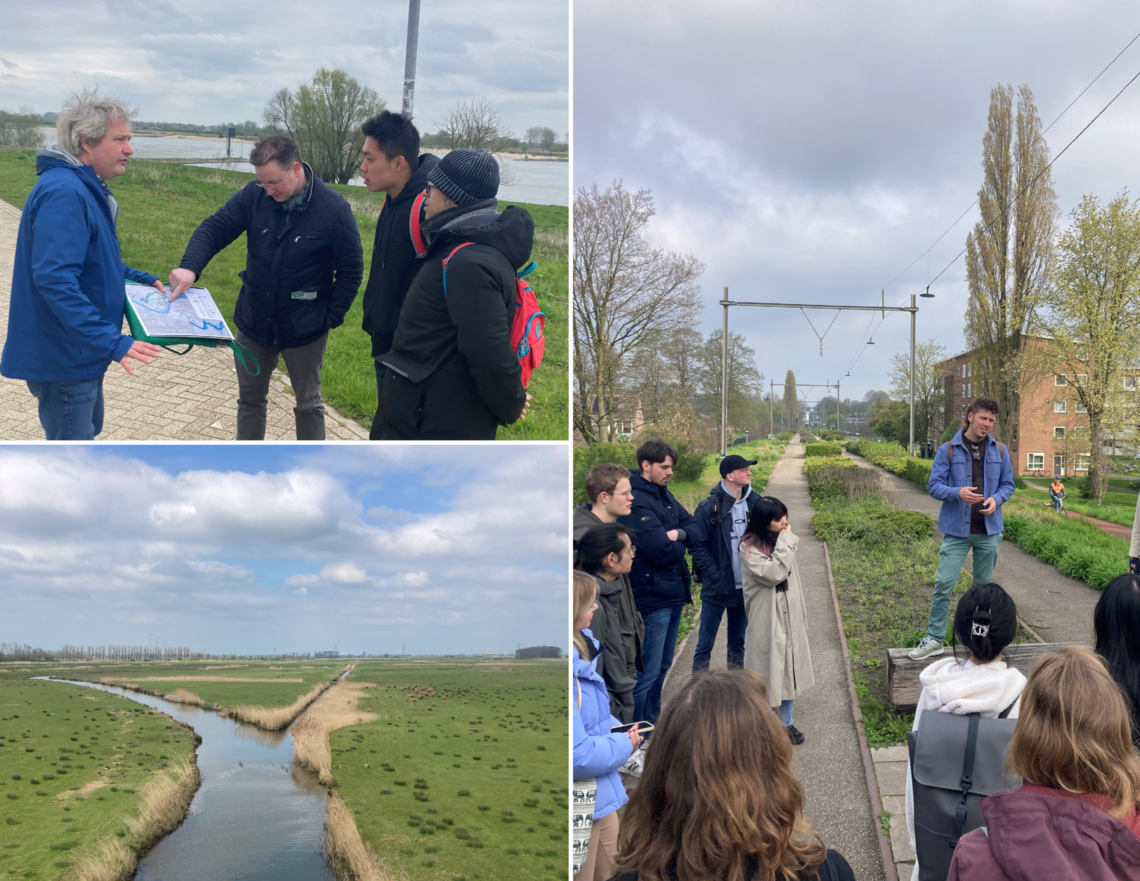 Excursions with TU Delft students and faculty to Nijmegen, Biesbosch and Utrecht
 
WRT Principal Jim Stickley completed a 2-week program based at TU Delft in the Netherlands as part of his research project on urban resilience. Jim's activities in the Netherlands included landscape architecture grad student project reviews at the Faculty of Architecture and the Built Environment, as well as a lecture and cross-disciplinary group discussions and excursions to Rotterdam, Utrecht, The Hague and Amsterdam. He also toured the Nijmegen and Biesbosch National Park projects that are part of the "Room for the River" national initiative.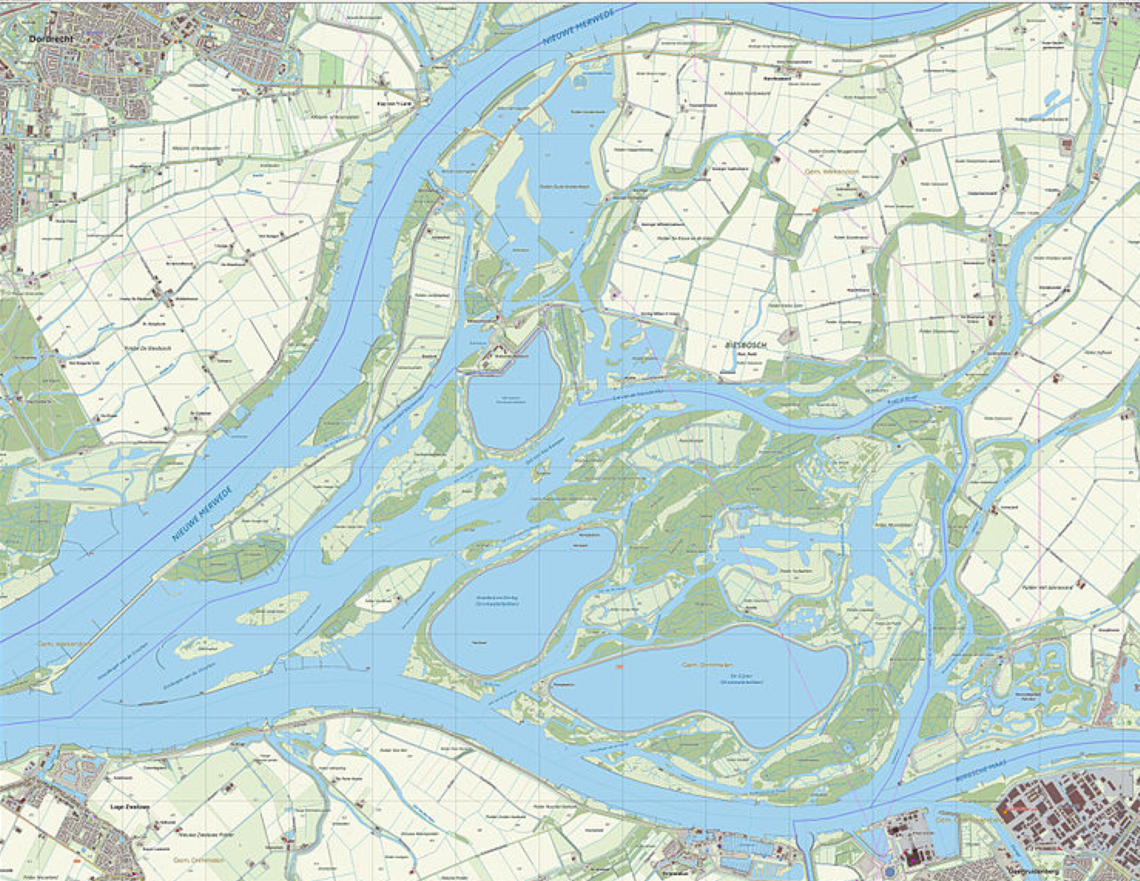 Map showing "Room for the River" project Biesbosch National Park
Jim's Netherlands program provided rich insights into issues related to hydrology and floodwater management, green infrastructure, mobility & transit-oriented development and housing equity.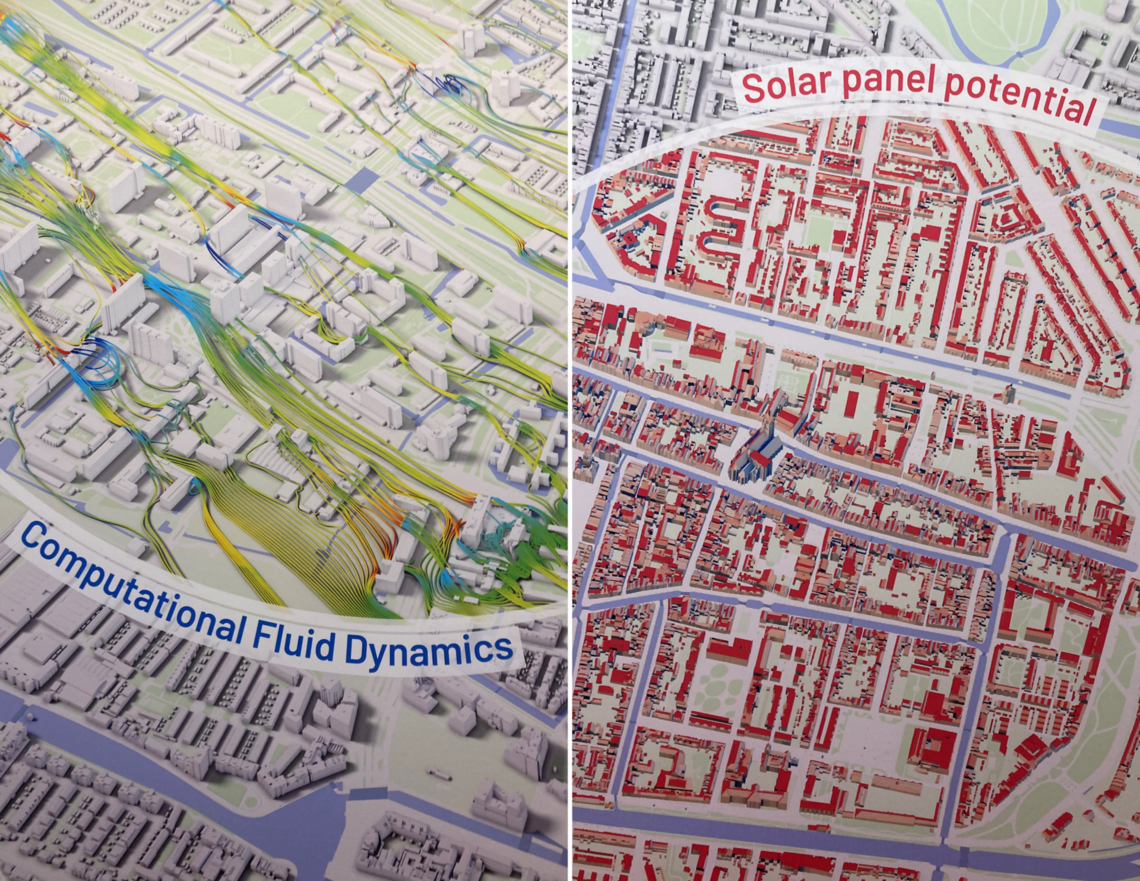 Exhibited work at TU Delft Faculty of Architecture and Built Environment
The Dutch government has set an aggressive national policy target of just under 1M new residences – including a significant proportion of affordable housing – against a backdrop of increasing flood risk due to climate change.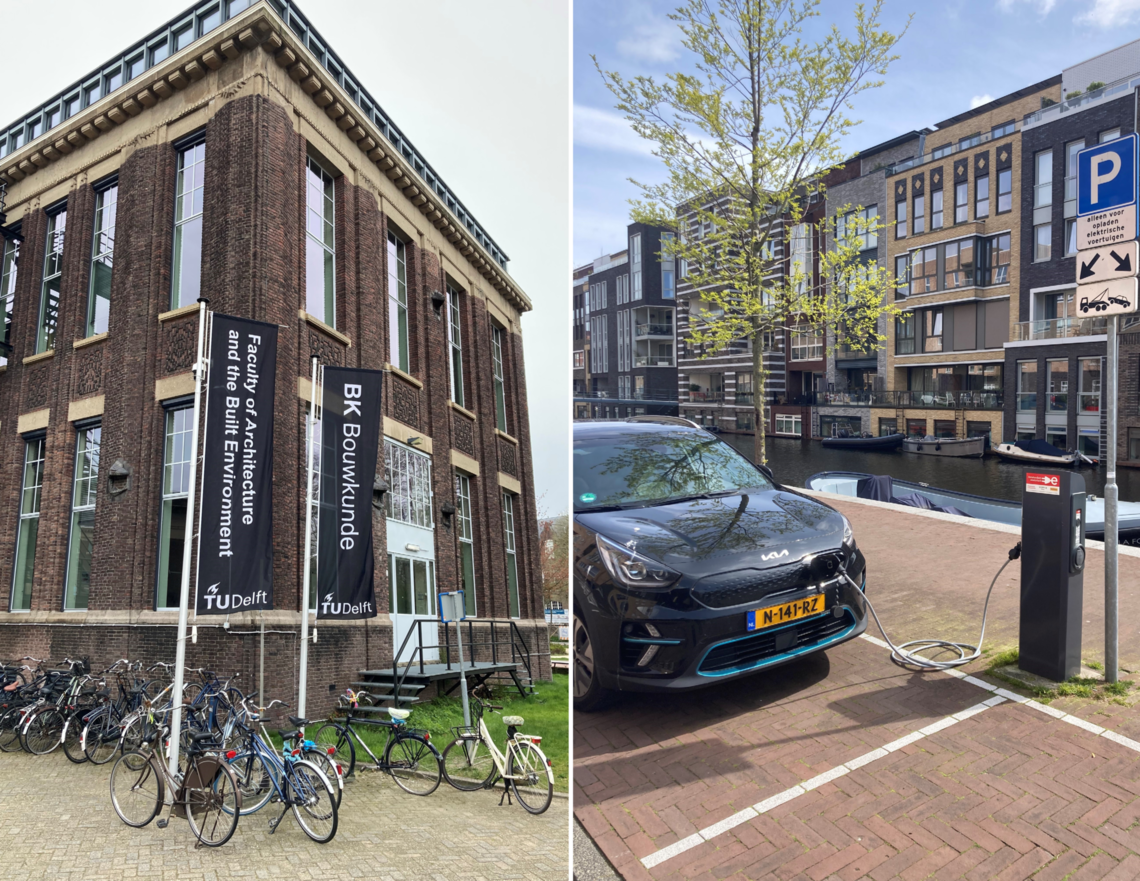 TU Delft Faculty of Architecture and Built Environment (left) and excursion to Amsterdam new district, Houthavens West (right)
Stay tuned as Jim wraps up his research project with visits to Prague, Berlin and Copenhagen! 
______________________________
April 7th Update: Lecture, Workshop and Panel summary in Lebanon at the American University of Beirut
Jim has completed a two-week program in Lebanon in conjunction with the American University of Beirut (AUB) Department of Landscape Design and Ecosystem Management (LDEM).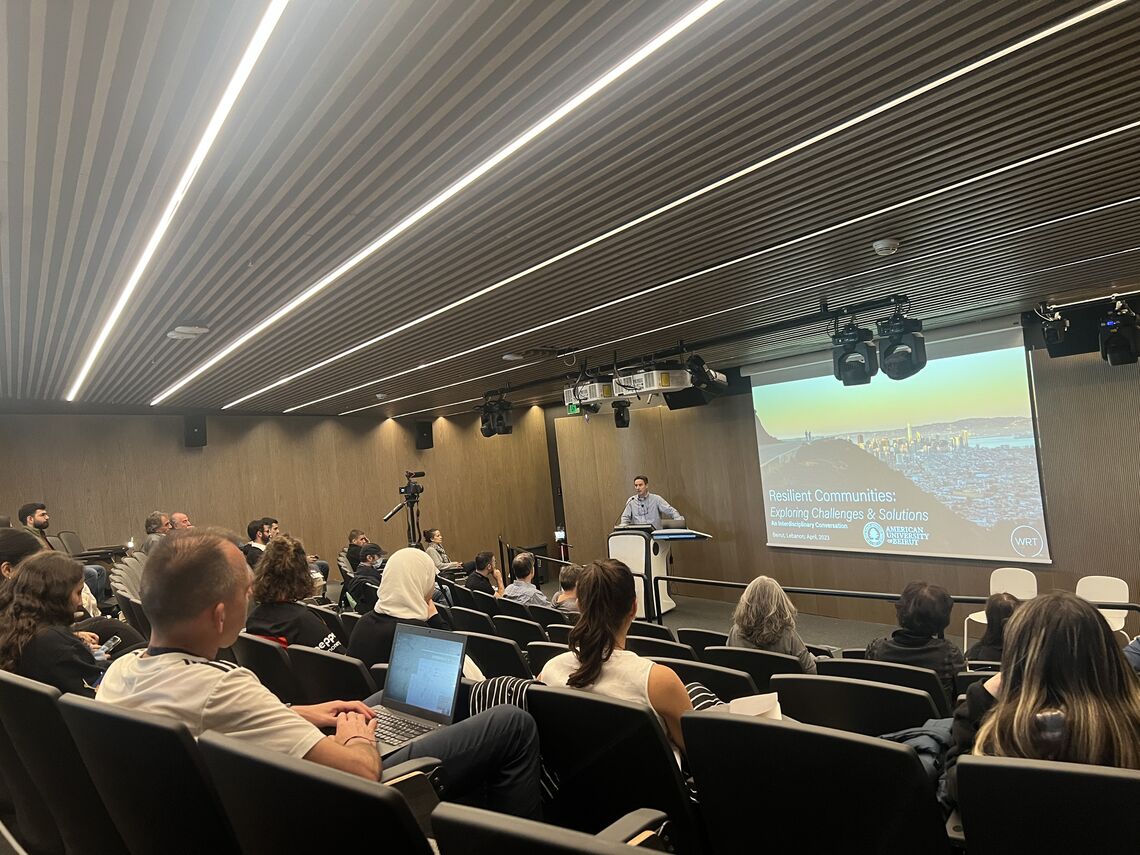 Activities included a series of one-on-one interviews with academics, NGOs and government officials representing a broad spectrum of disciplines and initiatives addressing Lebanon's current challenges and the resilience strategies to address them; studio reviews including student capstone projects and the virtual reality landscape architecture course; and excursions to Lebanon's central agricultural valley – the Bekaa Valley, northern port City of Tripoli and the internationally acclaimed heritage City of Byblos which dates back to the Bronze Age.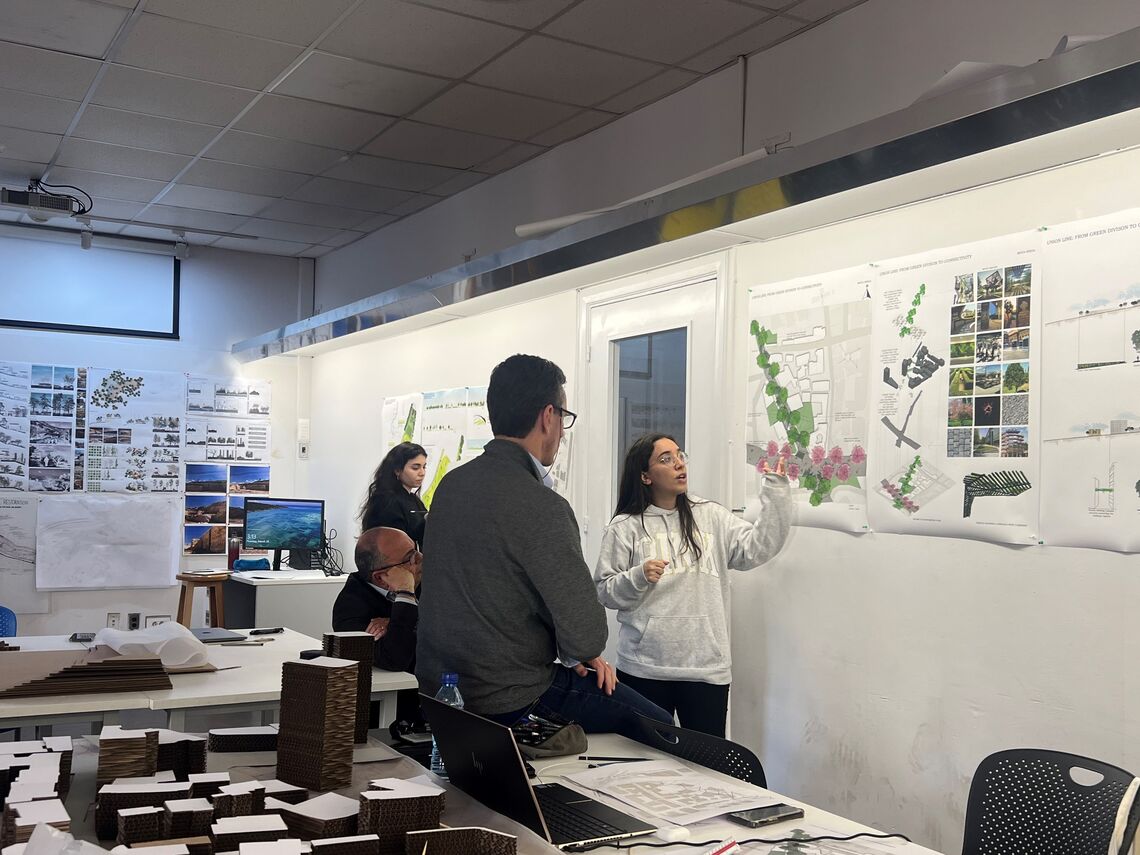 Topics explored include climate refugee influx pressures, loss of agricultural lands, preservation of cultural heritage, building resilient governance ecosystems that can withstand uneven performance of state institutions, and prioritization of bio-sphere reserves and green infrastructure initiatives.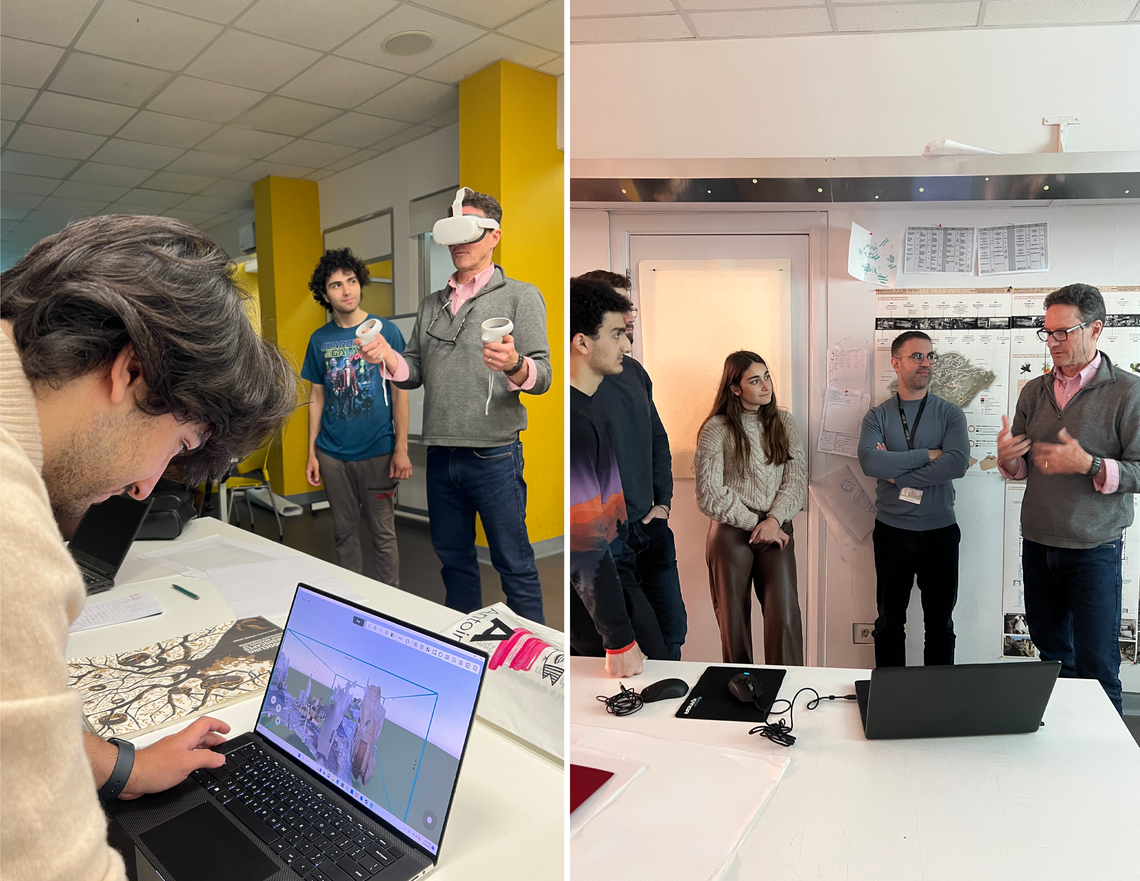 Jim kicked off the event with a presentation about how WRT approaches urban resiliency.  The ensuing discussion with the roundtable panel and audience focused on issues of governance and specifically, how a resilient ecosystem of governance can be built leveraging municipal and micro-local governing structures including tribal constructs, NGOs, and private initiatives to supplement regional and national governance where those entities may have lapses in their effective function.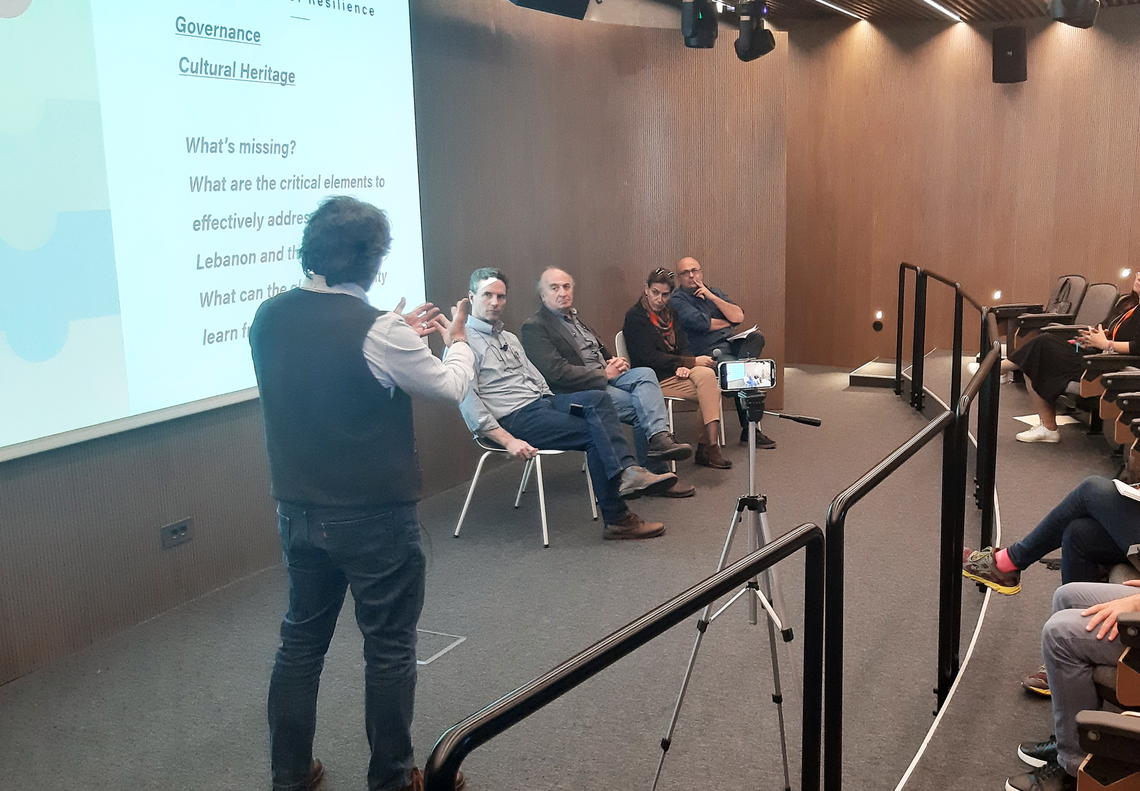 Lecture and Roundtable Speakers:
- Moderator: Dr. Yaser Abunnasr: Associate Professor and Chair, Department of Landscape Design and Ecosystem Management / Associate Dean of the Faculty of Agricultural and Food Sciences, American University of Beirut
- James K. Stickley: Principal / Senior Landscape Architect and Urban Designer, WRT
- Dr. Serge Yazigi: Part-time Senior Lecturer, Department of Landscape Design and Ecosystem Management, American University of Beirut
- Dr. Nadine Panayot: Associate Professor of Practice and Curator, Archeological Museum, American University of Beirut
- Dr. Mounir Mabsout: Professor, Department of Civil and Environmental Engineering, Maroun Semaan Faculty of Engineering and Architecture, American University of Beirut
Panelists contributed valuable insights including the perspective of Nadine Panayot and her work at Anfeh in northern Lebanon where her research shows the strong potential of cultural heritage in guiding today's resilience strategies.
Stay tuned as Jim continues his research project with a two-week program at TU Delft in the Netherlands! 
______________________________
March 27th Update: Mamluk Desert Community & Heritage Area / Interdisciplinary Workshop Summary
Collaborating with a team of local students, practitioners and academics from Ain Shams University, WRT Principal, Jim Stickley led an urban design workshop focusing on the informal settlement community and heritage areas of Mamluk Desert in eastern Cairo. Important heritage sites include the Qurqumas, Bar Quq and Qayt-bay Mosque complexes. The informal settlement has evolved and grown since medieval times in the midst of Cairo's northern necropolis and is part of the larger Manshayat Naser community of eastern Cairo.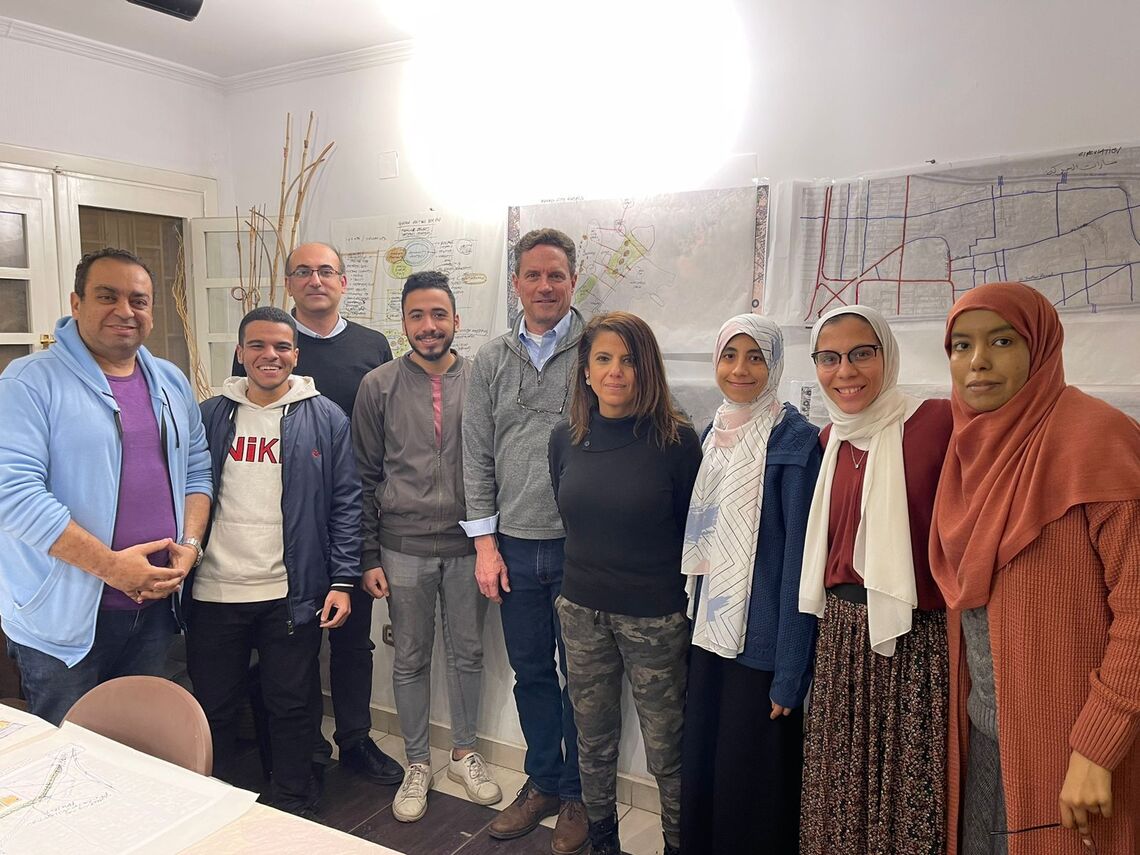 The workshop included a 1-day tour of the study area with the workshop participants followed by 2 days in the design studio. This interdisciplinary collaborative process examined critical issues encountered in this culturally complex area including community isolation and livelihood, heritage preservation and connectivity to the surrounding city.  After documenting existing conditions, issues and opportunities, the working group developed programmatic, governance, resilience and urban design strategies that seek to integrate the needs of the community with opportunities presented by the heritage resources.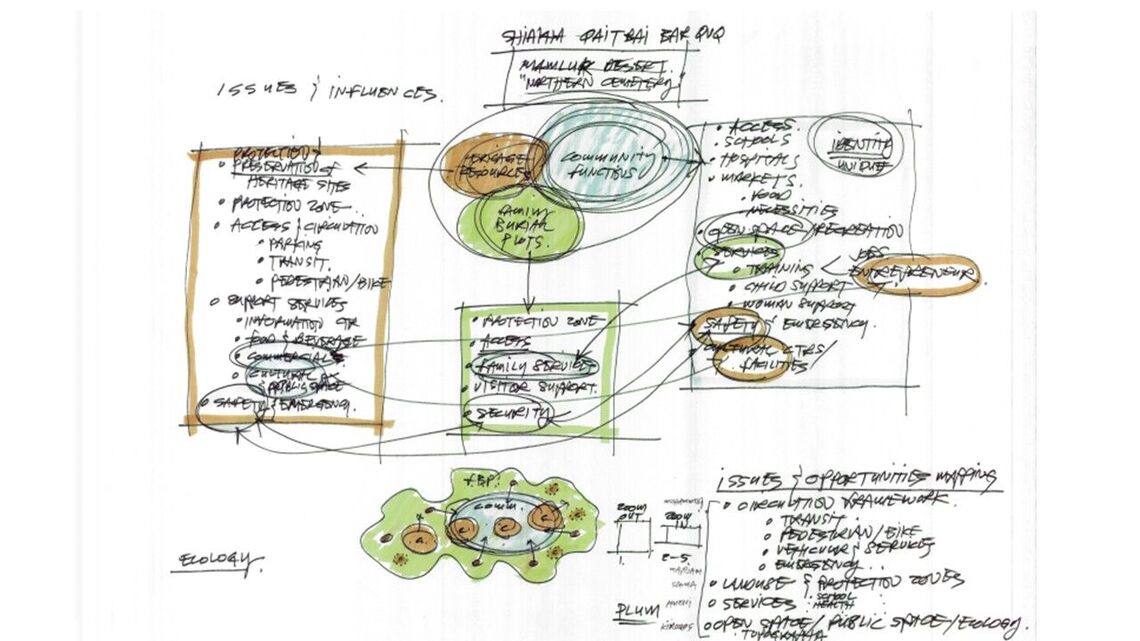 The workshop was sponsored and supported by Ain Shams University, Amaken Placemaking-Egypt, and UPA Group in coordination with The Egyptian Supreme Council for Antiquities. It was part of a broader research project Jim is conducting examining how cities in different global geographies are approaching urban resilience in the face of climate change.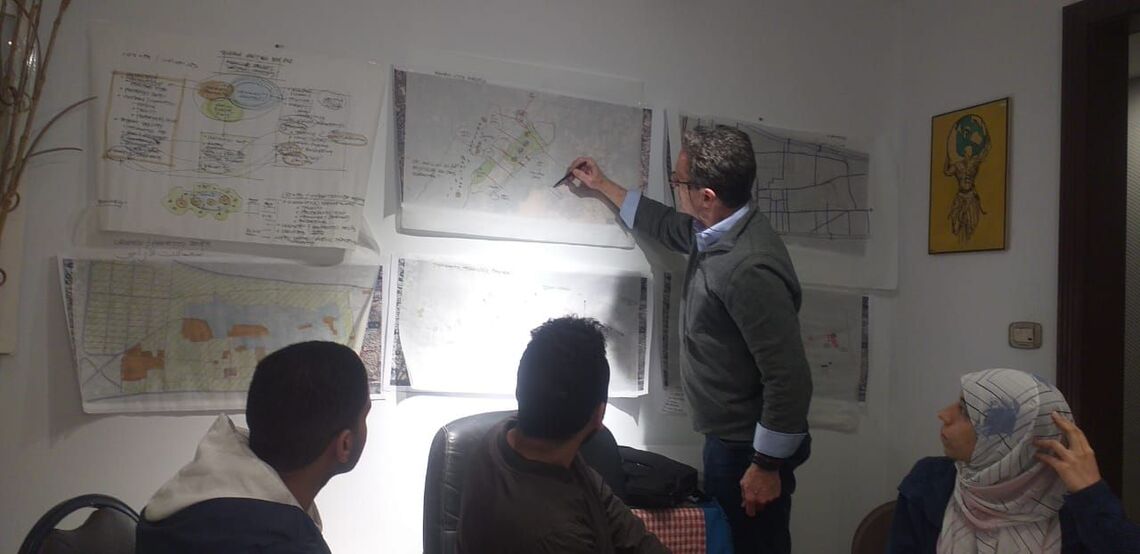 ______________________________
March 15th (Original Post): Introduction to Second Phase of Jim Stickley's Urban Resiliency Research Project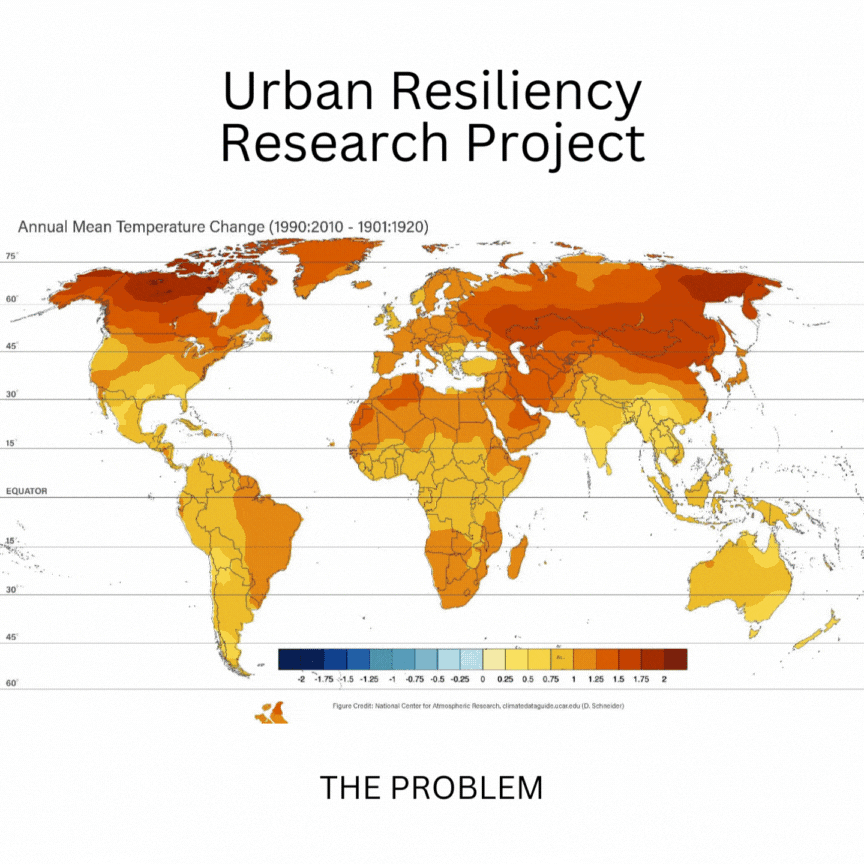 In each region, Jim is interacting with faculty and students at local universities, participating in exchanges with local design and planning practices, and meeting with government officials. The goal of these events is to share experiences, successes, and challenges related to urban resilience strategies and how they can be implemented globally in response to today's climate emergency. 
The locations of southeast Australia, central-west India, the Middle East, and northern Europe were chosen based on several factors: 1) their range of geographic latitudes; 2) notable initiatives and efforts underway in each region; and 3) the presence of academic and professional collaborators with shared interest in exploring urban resilience. 
This project is part of a research sabbatical that Jim is undertaking for the purpose of elevating WRT's effectiveness in developing resilience strategies that respond to climate-caused challenges in urban areas. 
Jim will be kicking off the sabbatical in Cairo, Egypt, leading a lecture entitled Achieving Urban Resilience in Response to Climate Change at Ain Shams University. The lecture will focus on WRT's urban resilience practices, including identifying the five elements of resilience to help communities guide their future growth and change.