WRT views resilience as a holistic approach to the complex, interrelated factors of community health and well-being.  
Responding to global climate change and its impacts has become a central challenge for our planning and design practice and the communities it serves. Ultimately, this is part of a more timeless challenge: to create environments that help communities survive and thrive in the context of change.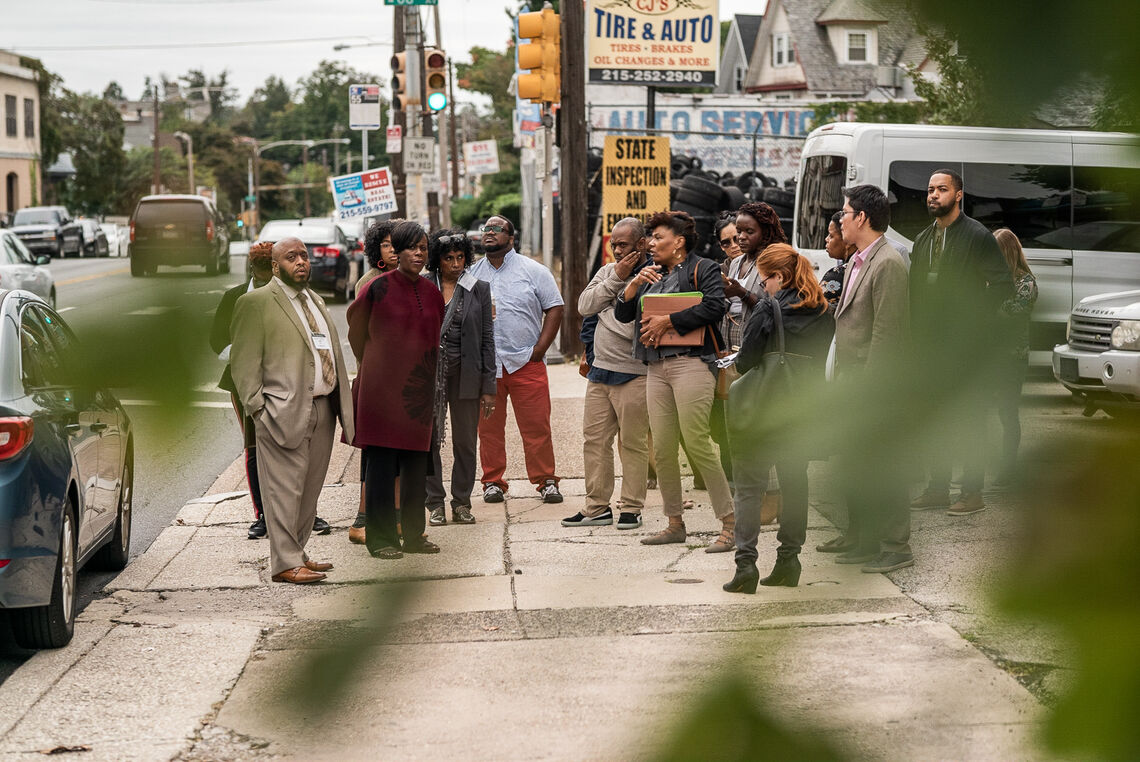 Empowerment in the Process
An empowered and engaged community is critical to building community resilience. Engagement is not just a feature of the planning and design process, but an outcome.
Successful engagement involves communication and knowledge sharing between people with relevant problem-solving expertise and community members who can speak to specific needs. The educational aspect of community engagement should carry over and help communities be aware of challenges and ready to make good choices and investments in the context of environmental change. The planning and design processes can also be a means to strengthen community bonds and partnerships, and empower organizations that will do the work over time.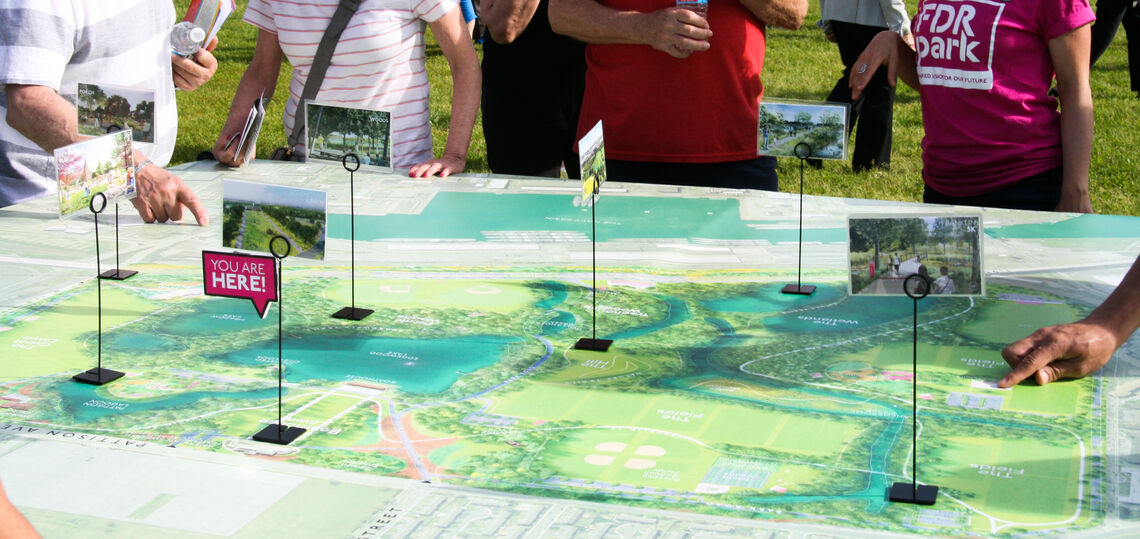 Five Elements of Resilient Communities
We aim to help communities guard against a wide range of impacts whether they be weather-related, sea level rise, economic or social in their root causes. We focus on integrating these threads into our work:

Social Equity
A community's arts, social systems, and economy can thrive when all of its members have access to recreational spaces, education, a healthy food supply, open space and clean air and water.

Ecological Systems
Ecological systems are the backbone networks of our earth's vital functions. Clean air, clean water, carbon sequestration and the biodiversity that supports all living organisms – including humans – must have healthy and functioning ecosystems. 
Green Infrastructure
Green infrastructure solutions seek to narrow the gap between engineered infrastructure and natural eco-systems using low energy strategies, people-powered functions, and biologically based solutions. 
Public Health + Open Space Access
Creating environments where people can be assured of clean air, clean water, access to healthy food, open space, and exercise as well as vital support services will ensure socially and economically vital communities.
Economic Vitality
Economic vitality provides the financial lifeline of a community.  Creating a diverse business economic ecosystem that spans the spectrum of small, local businesses to large, stable employers provides safeguards against the ups and downs of economic cycles and is more resilient to a wide range of impacts.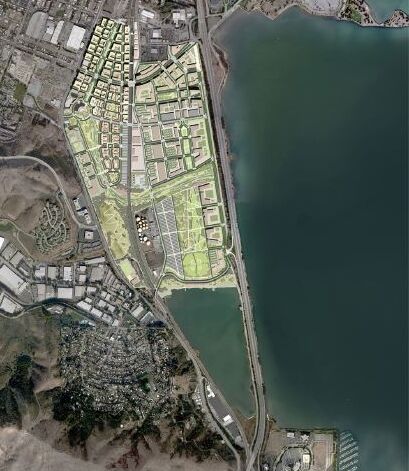 Brisbane Baylands Specific Plan, San Francisco, CA
Brisbane Baylands Specific Plan, San Francisco, CA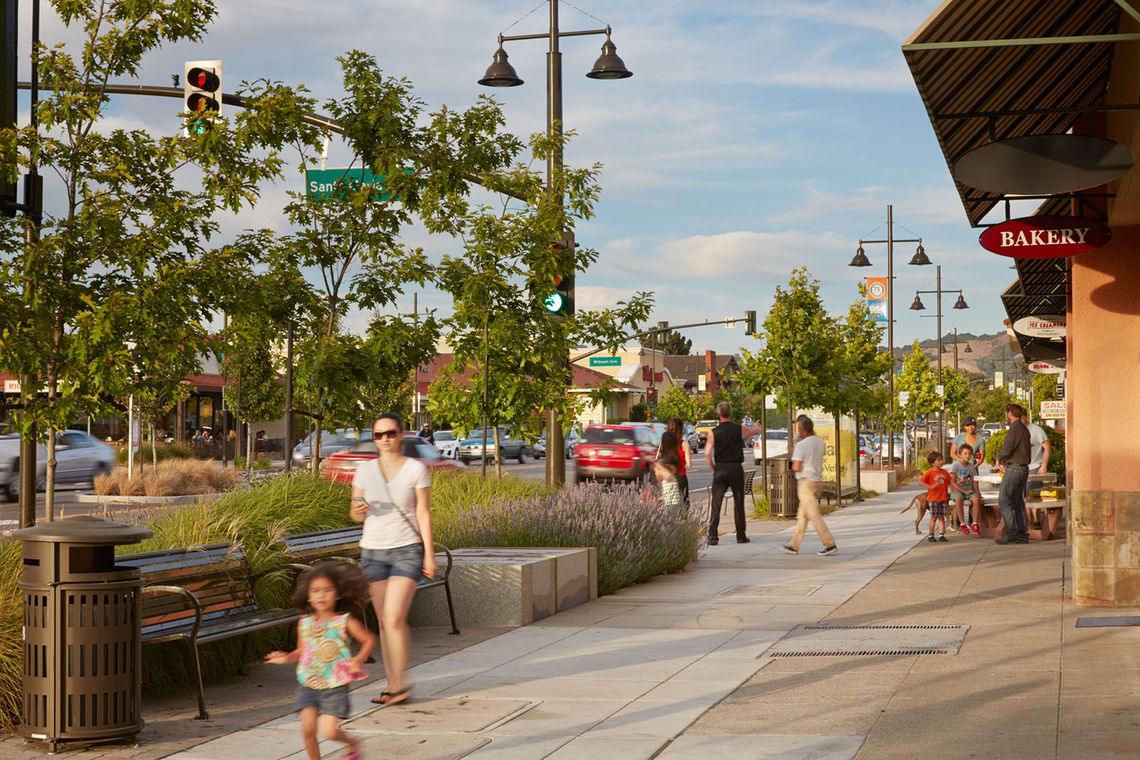 Castro Valley Blvd. Redevelopment Strategic Plan
Learn more about our approach here:
Working alongside communities, we shape aspirational yet implementable plans that range in scale from neighborhood, corridor, and district plans, to regional and citywide plans, to park and resiliency master plans.