WRT among International Thought Leaders at Design with Nature Now Conference
WRT joins the world's top environmental and social scientists, planners, designers, policymakers, and community leaders to address the most significant ecological challenges of our time.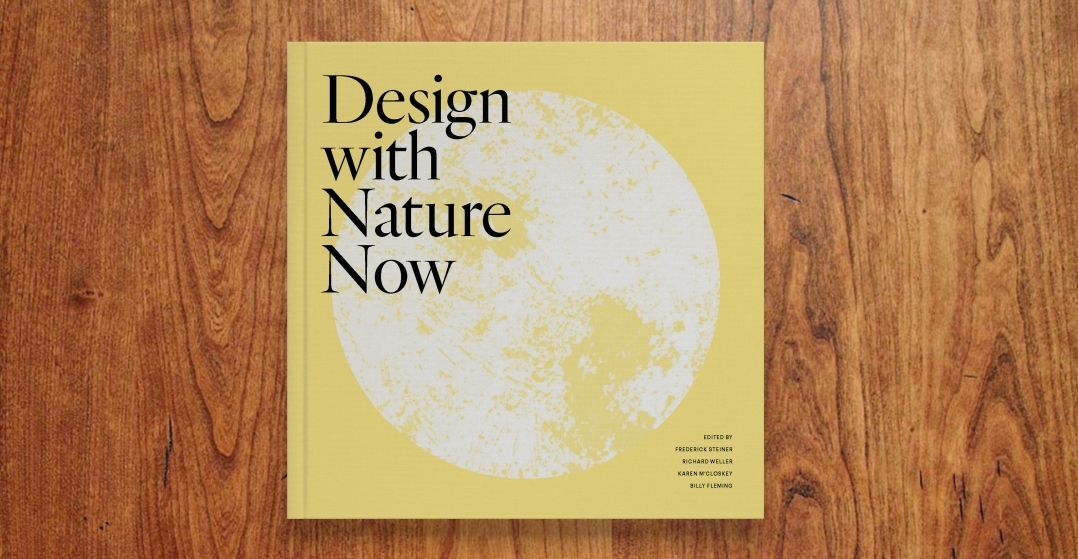 In addition to the Design With Nature Now conference exhibitions, a book will bring together extensive documentation and commentary.
In addition to the Design With Nature Now conference exhibitions, a book will bring together extensive documentation and commentary.
Design with Nature Now, taking place June 21 and 22 in Philadelphia, is a major international conference which marks the occasion of the formal launch of The McHarg Center, a department of the University of Pennsylvania's School of Design. The McHarg Center is a nexus of research and advocacy for improving the relationship between cities and their landscapes and the processes of urbanization and ecosystems.  
The conference also celebrates the 50th Anniversary of Ian McHarg's seminal book, Design with Nature, one of the most important thought pieces on environmental planning and landscape architecture. McHarg was a founding principal of WRT and influential in shaping WRT's environmental philosophy and ecological approach, particularly the firm's focus on the improvement of existing urbanized areas and the preservation of important environmental assets in undeveloped natural areas.   
The conference features an exhibition where a WRT project, GreenPlan Philadelphia, is being recognized as one of 25 "dynamic and visionary" approaches to landscape architecture around the world. The project created a vision for open space in Philadelphia that focuses on green infrastructure as a way to solve many of the city's water, sustainability, and quality of life problems. GreenPlan Philadelphia became a vehicle for transforming the city's vast network of vacant land into one of the nation's most robust networks of urban green infrastructure.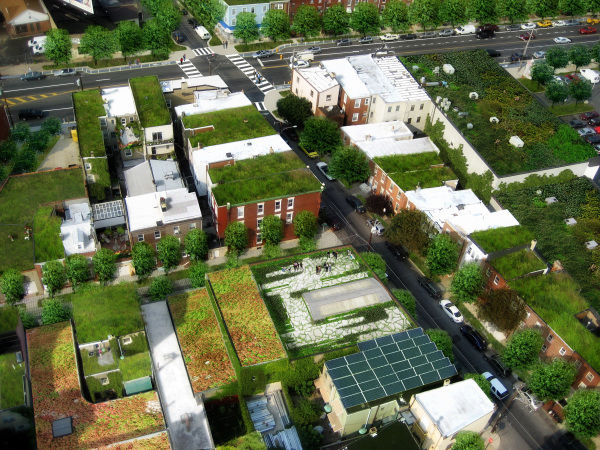 "It is time for us to reassess how we need to live within our environment. Design with Nature Now is that critical forum to advance the national and international conversation while acting as a springboard for advocacy," said Charles B. Neer, PLA, ASLA, senior associate, and advisory board member of The McHarg Center. "It is imperative that WRT's designers and planners, in collaboration with advocacy groups and policymakers, continue to match the needs of all users with environmental opportunities in order to create win/win scenarios." 
"Having meaningful dialogue among activists, researchers, policymakers, designers, and planners has never been more critical than now," said Principal Keiko Tsuruta Cramer, PLA, ASLA. "As the new generation of WRT, which has inherited the legacy of McHarg, this conference has us thinking more deeply about how we can continue our 'creative fitting' to find coherent solution for complex issues." 
In addition to Charles and Keiko, WRT attendees include Joseph Healy, AIA, LEED AP BD+C, Managing Principal; Woo Kim, AICP, PP, LEED AP, Principal; Misa Chen, PLA, ASLA, Senior Associate; Ziwei Wang, PLA, LEED Green Associate; and Zuzanna Drodz.  
Zuzanna, who has interned with WRT for the past year, will be speaking at the conference as part of the Design with Nature Now and the Future presentation, as well as the Hotspot Cities Symposium, a two-day symposium co-hosted by Perry World House in association with the McHarg Center and the Penn Institute for Urban Research.