GreenPlan Philadelphia is an open space planning process that established a framework and strategic direction, created decision tools, and provided a compelling vision to guide the implementation and provision of parks, open space, and trails within the City of Philadelphia. Considered one the most progressive plans in the nation, WRT's GreenPlan Philadelphia provided an integrated and sustainable approach to improving Philadelphia's open space network. Targets set forth by this plan included a complete bicycle network, 30% tree cover in every neighborhood, ensuring all residents live within a half-mile from a major trail, and establishing 10 acres of parkland for every 1000 citizens.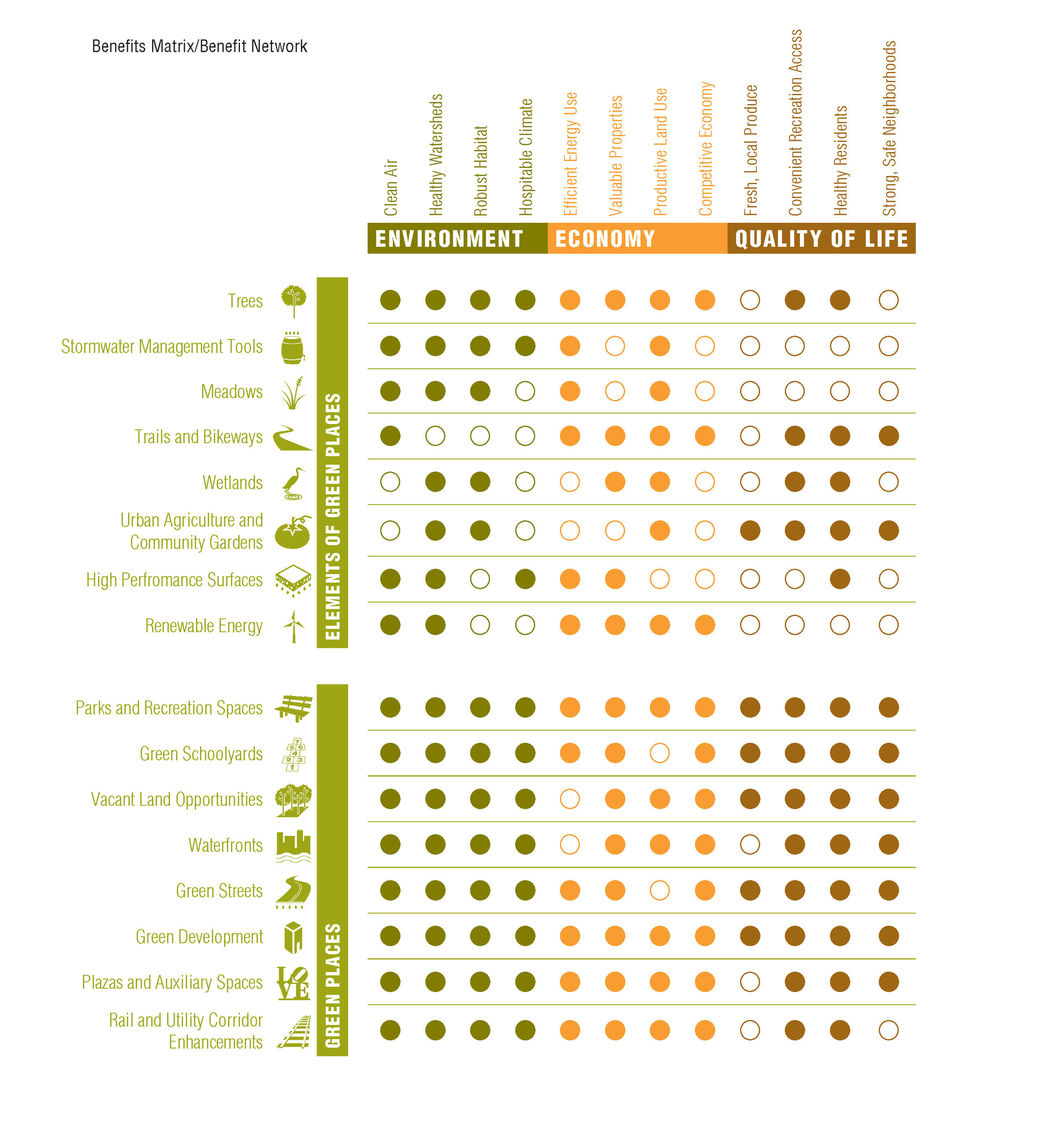 Envisioning rivers lined with vibrant development and necklaced with greenways, trails, and natural preserves—places that nurture wildlife and restore fish as they clean the air we breathe and the water we drink.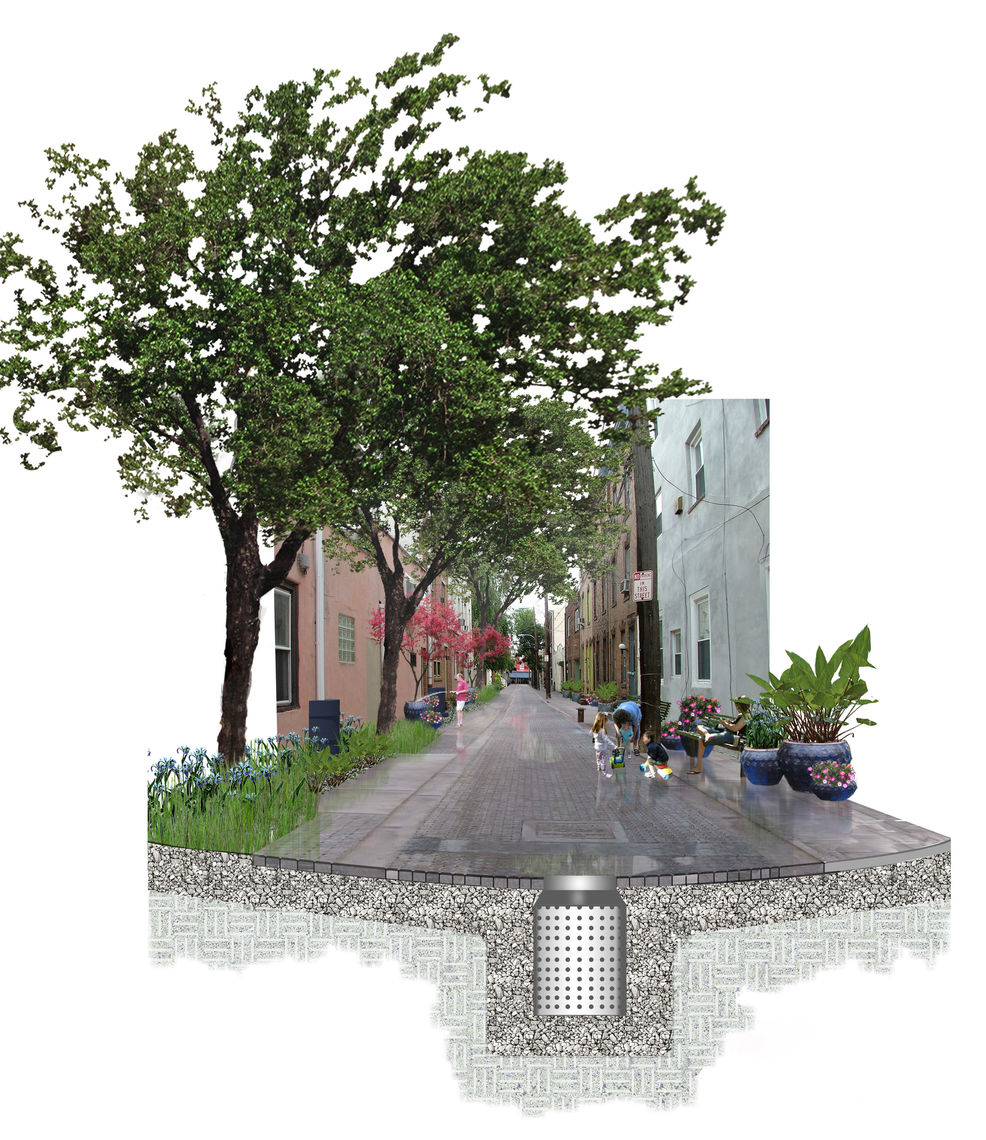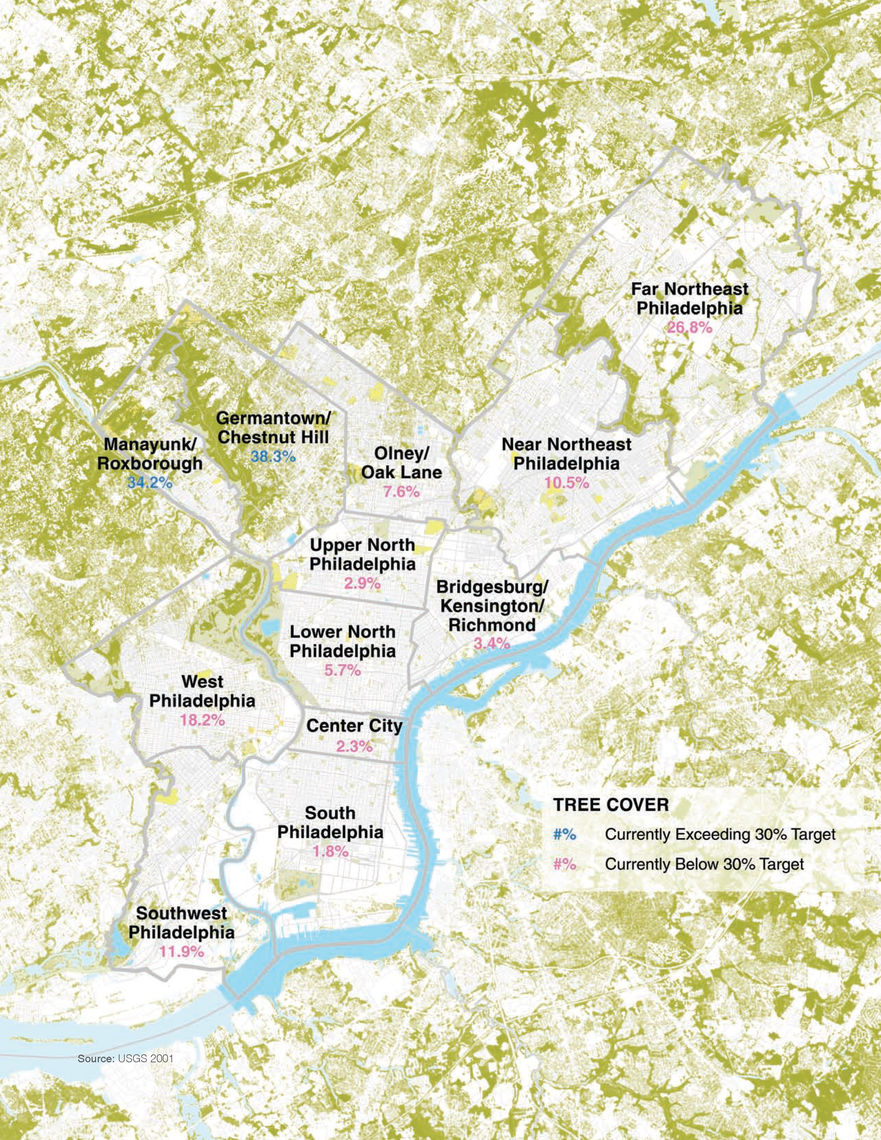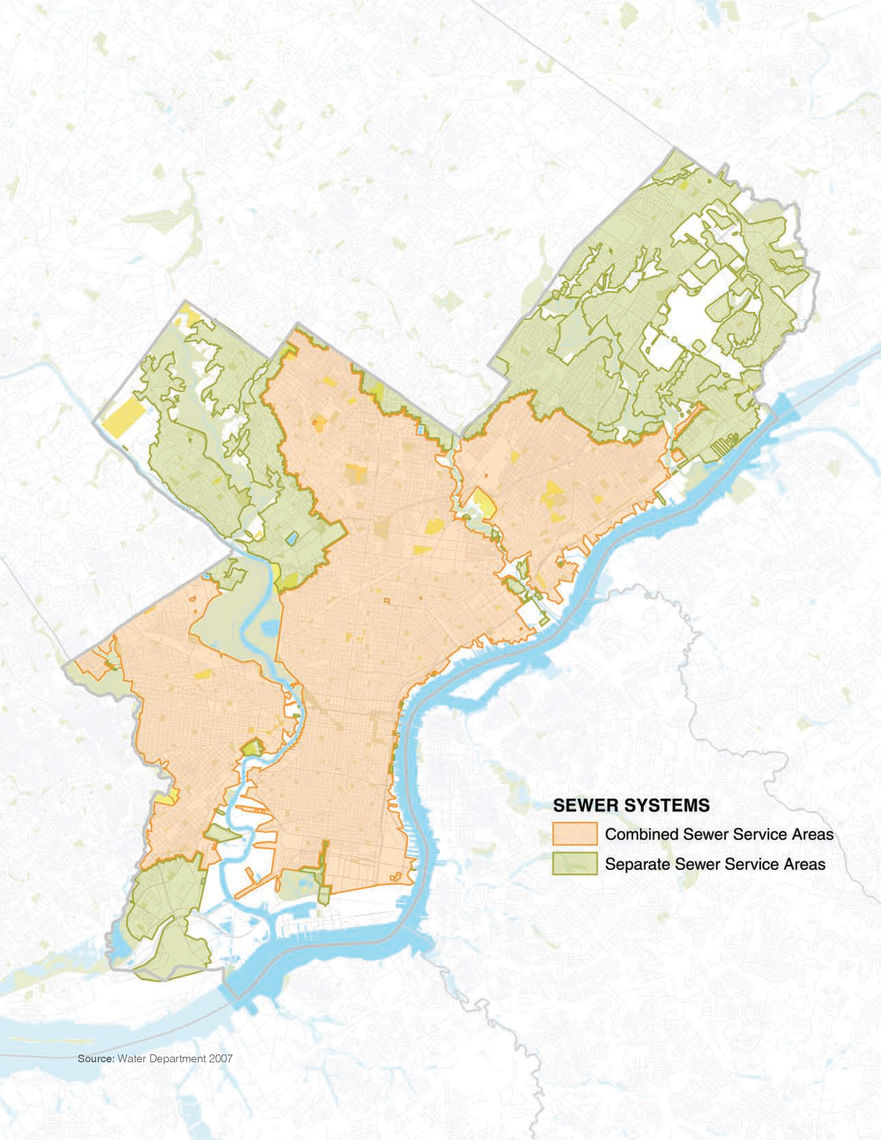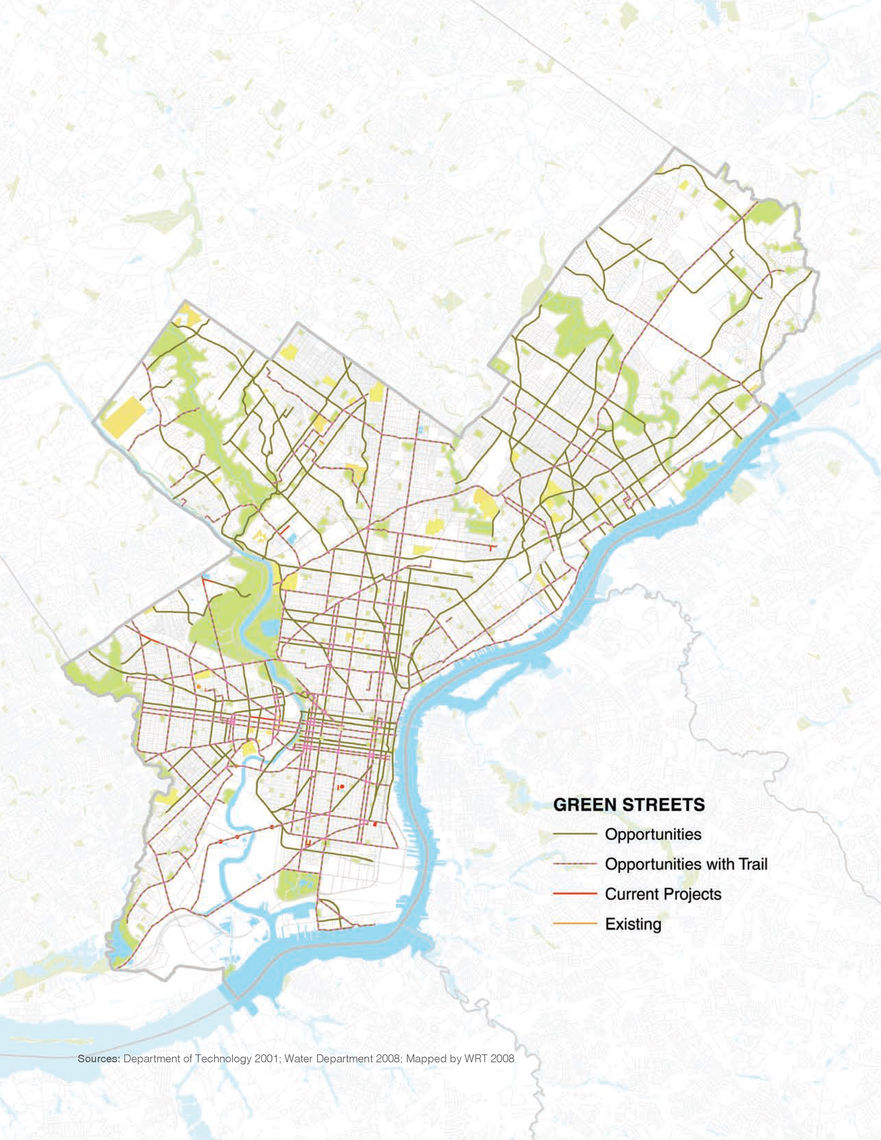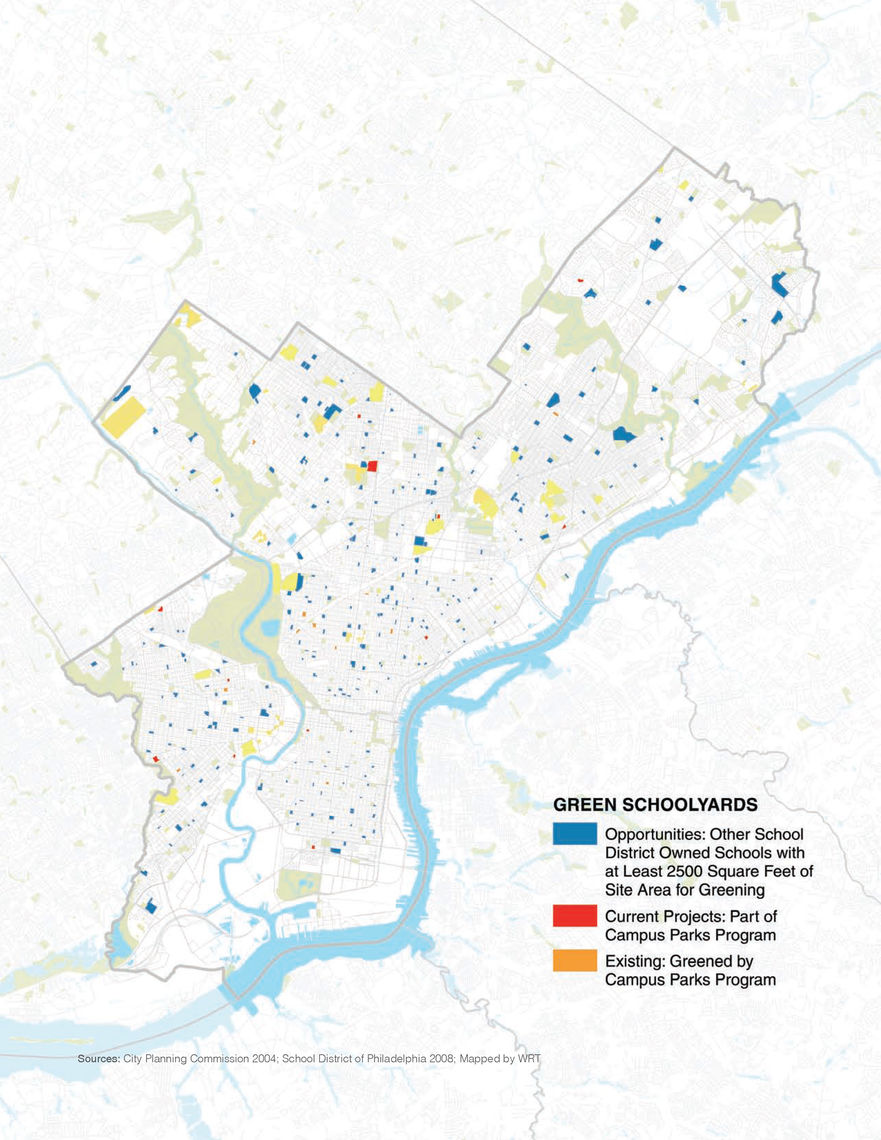 GreenPlan Philadelphia's ambitious goals were based on an evaluation of all projects and policies in terms of environmental, economic, and quality of life benefits. All actions were identified as one of eight typical green interventions which were then evaluated to characterize their specific benefits to the City in terms of sustainability. These eight elements included trees, trails, renewable energy, external building elements, wetlands, meadows, pervious and cool surfaces, and urban agriculture. WRT worked closely with city agencies and stakeholders to establish the best practices integrated in the plan, which will guide open space policy and implementation as a means to measure its success. The final product has generated awareness and advocacy and serves as a tool to secure additional funds, forge new collaborations, and strengthen existing partnerships to acquire land and construct additional parks and trails.