Adobe Systems Campus Landscape
WRT was engaged in master planning a 40 acre technology district to accommodate the future growth needs of this international company. A sustainable ethos guided the development program. Working closely with the project architect, WRNS Studio and local landscape architect, ArcSitio, WRT served as lead landscape architect for Adobe's LEED Silver Campus in Metro Salt Lake City.  The design team's collective objectives were to create a new identity for Adobe's Utah-based team, to support an engaging and energetic workplace through the creation of outdoor gathering and recreational spaces, and to create a highly sustainable native landscape. Buildings are oriented to direct views to nearby mountain peaks and for optimal natural lighting. Outdoor spaces further frame these mountain vistas while providing programmed recreational areas for employees with special provisions for natural habitat creation. Stormwater from parking areas and streets is collected in planted swales to filter pollutants and recharge aquifers. All-season promenades connect to nearby transit opportunities. For cyclists, storage areas and showers are also provided.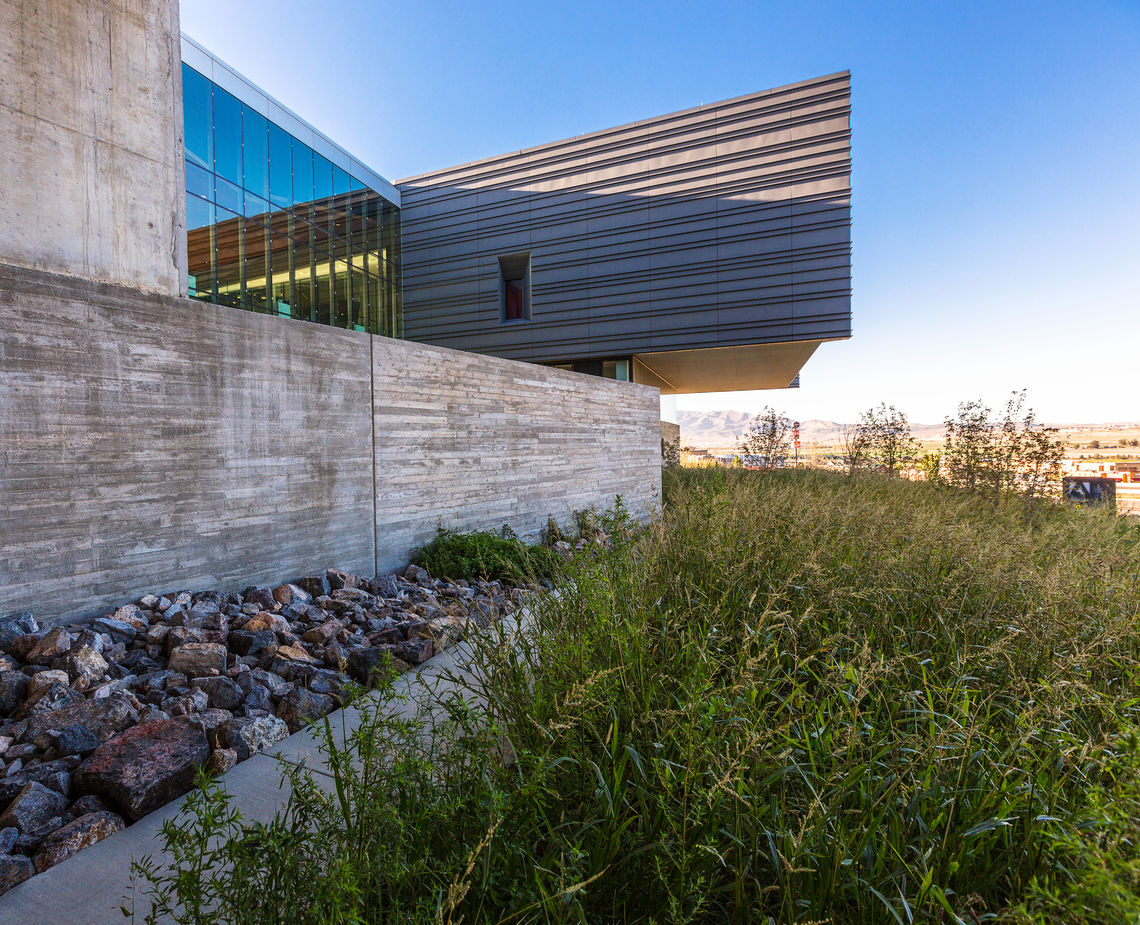 The Adobe Campus Landscape was awarded a Merit Award from the Utah Chapter of ASLA.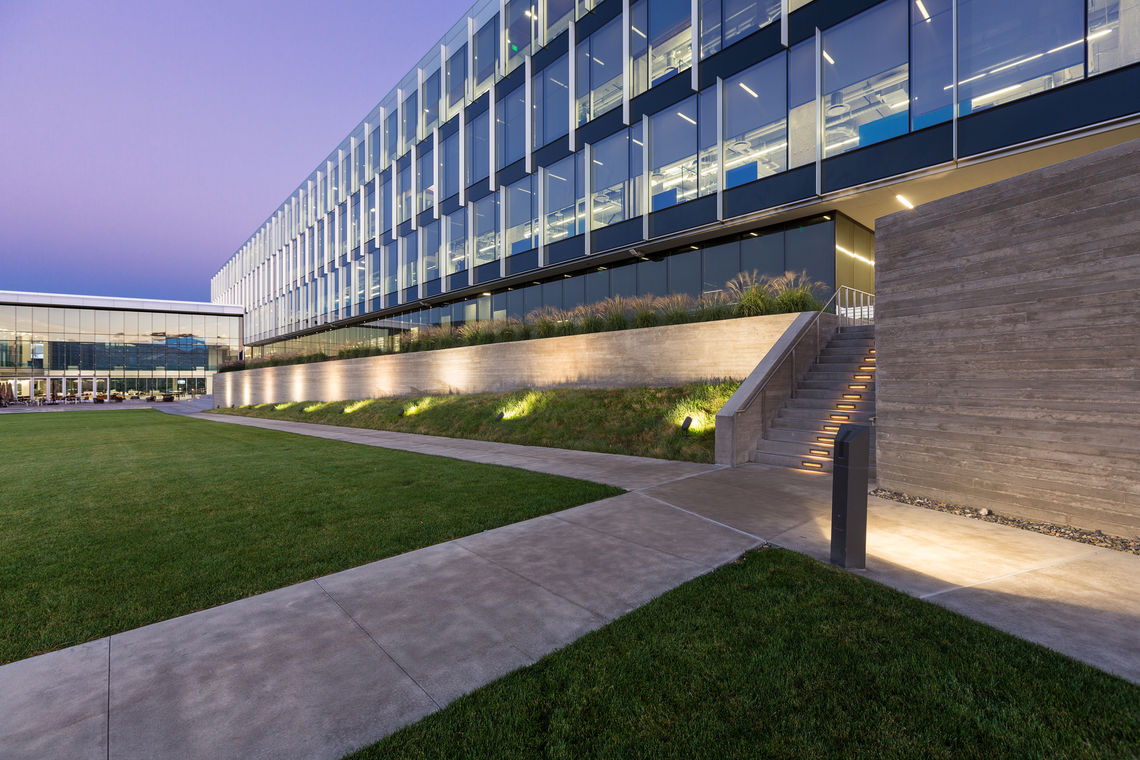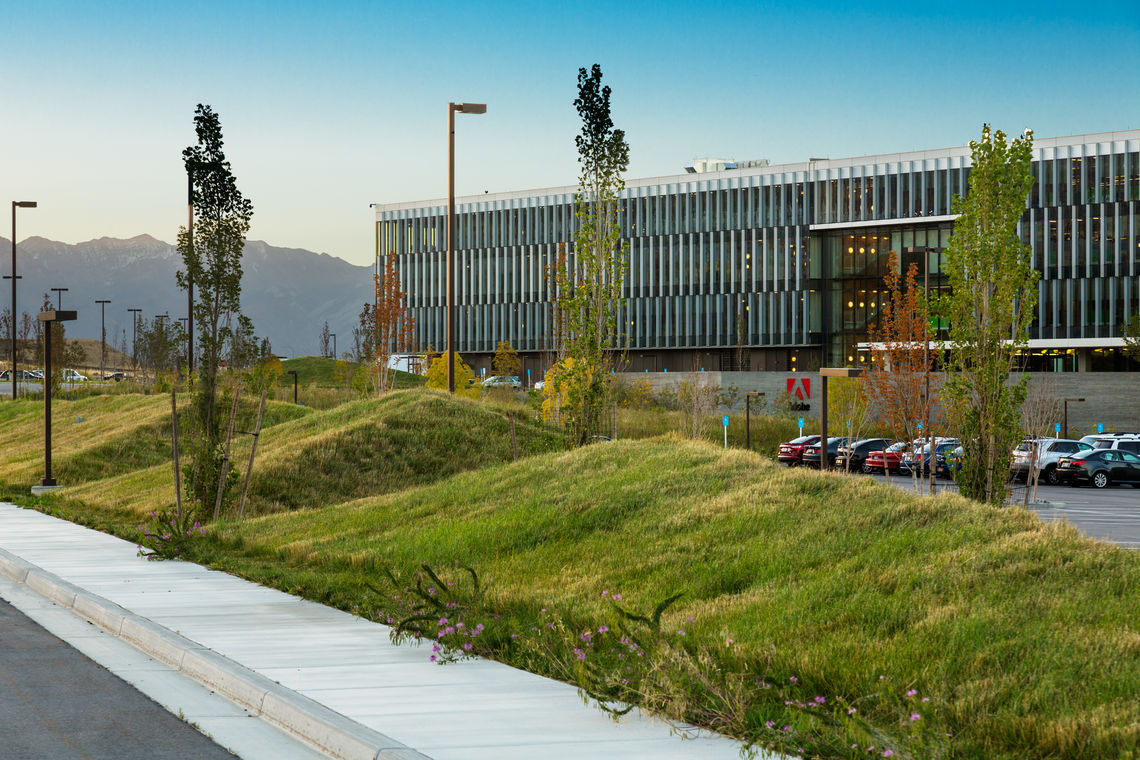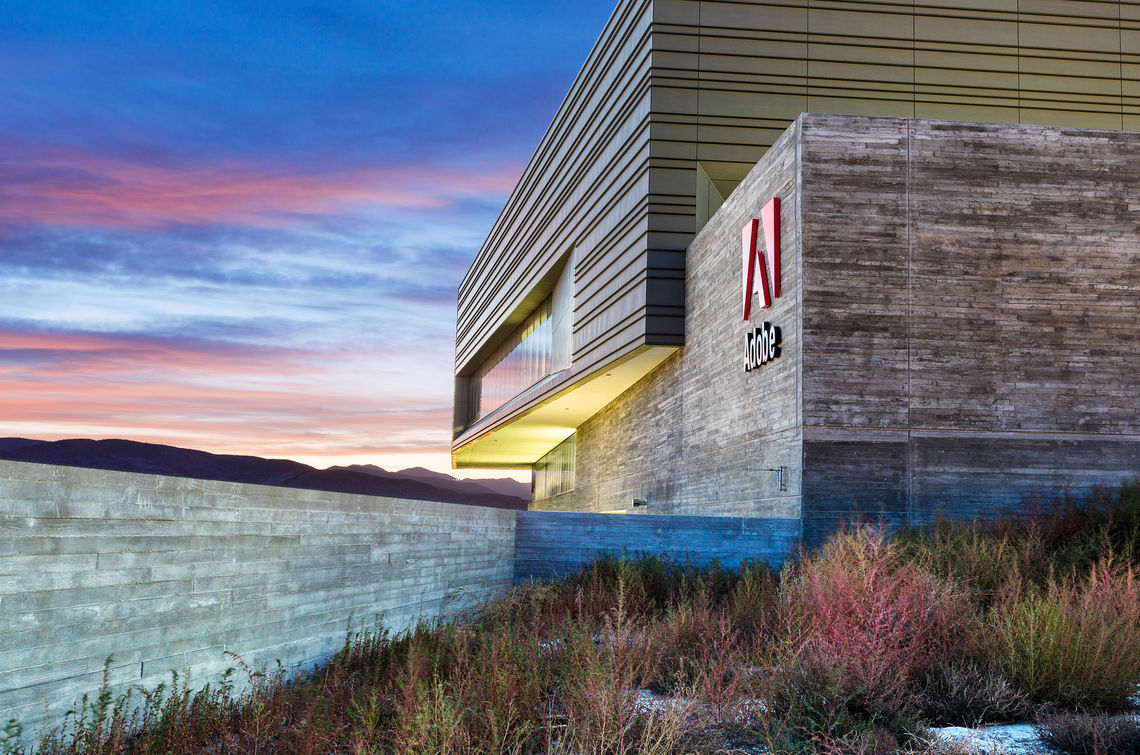 The campus plan and landscape supports an engaging and energetic workplace through the creation of outdoor gathering and recreational spaces, and highly sustainable native planting.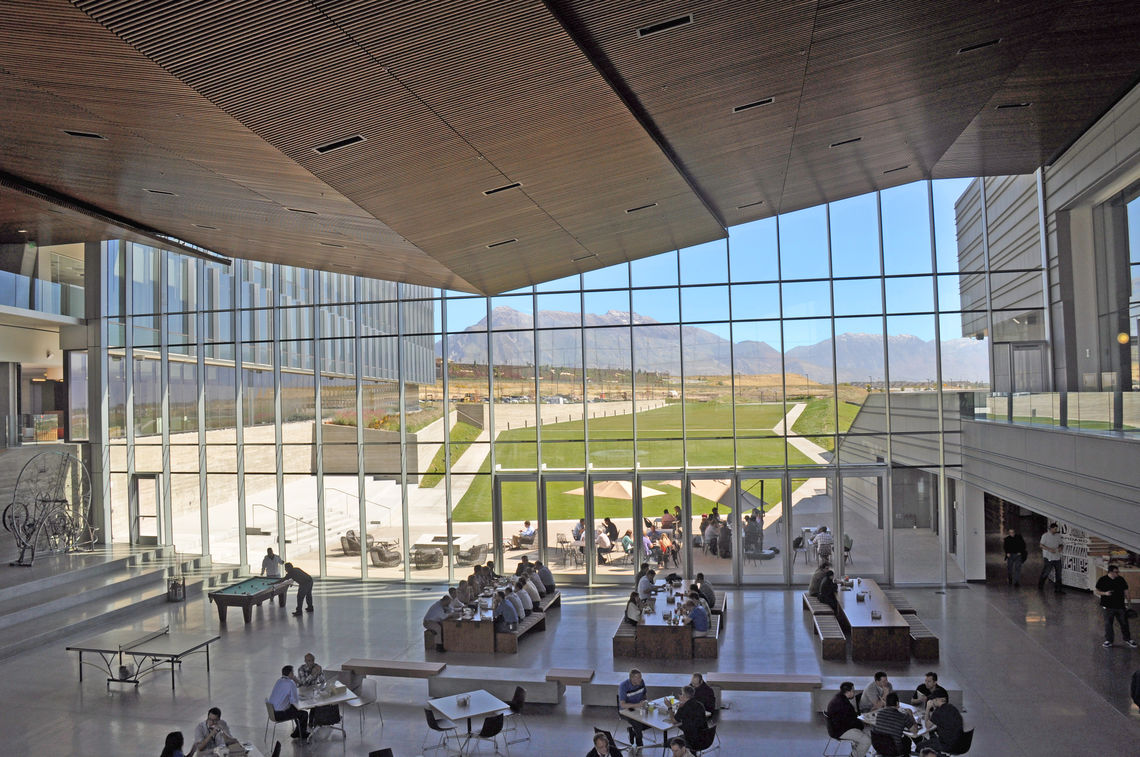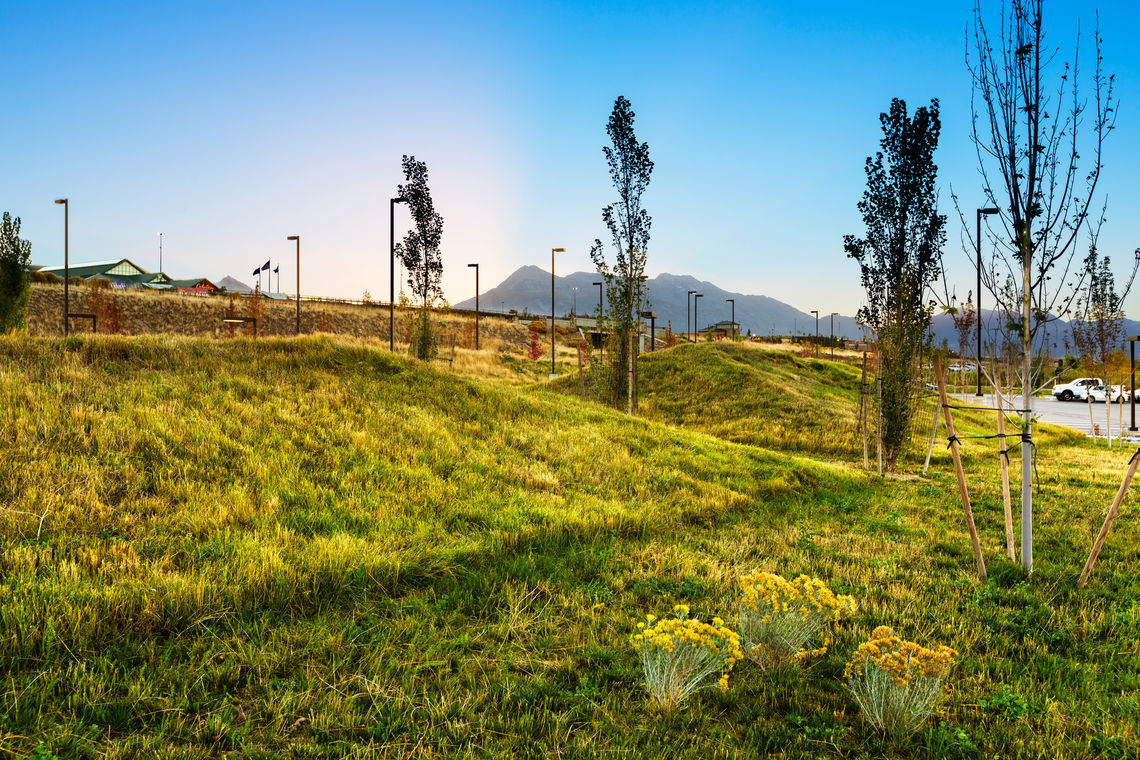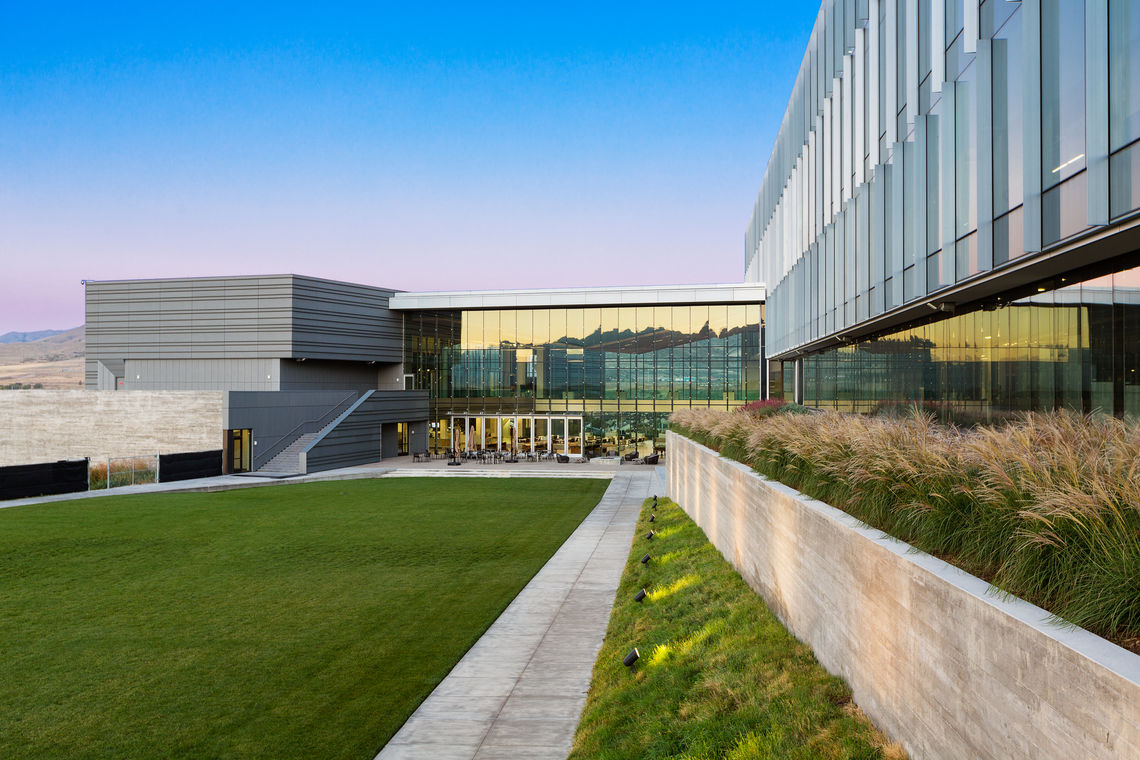 Part of WRT's sustainable strategy was to reduce water consumption for irrigation by 58% from a baseline condition and to position the project for further water use reductions once native areas are fully established. This was accomplished by designing significant portions of the campus' landscape as a native, high desert plant palette. More ornamental planting, requiring higher levels of irrigation was limited to high-use, high-visibility zones near the campus' major social spaces and recreational areas. This approach allowed vast areas of the campus perimeter, parking zones and freeway frontage to be landscaped with a simple native palette of grasses and wildflowers on the ground plane and native tree groupings along drainage-ways. A more ornamental – but still drought-tolerant – grass mix was used for sculptural mounds running along key public spaces and through parking areas.