Aston Heights is an affordable, mixed use family housing development in Newark, NJ. It consists of five stories and 154 units of both apartments and townhouses, as well as 7,000 square feet of retail space. Community amenities include a community room on the top floor, resident fitness center, and on-site parking.
Aston Heights is located on the Martin Luther King Jr. Boulevard, once known as High Street and considered one of the prime corridors in the city thanks to its bustling activity and view of New York. It is just minutes from places like Prudential Center, New Jersey Performing Arts Center, Rutgers University, and The College of New Jersey's Medical Schools. The area is easily accessible to New York City and several major highways.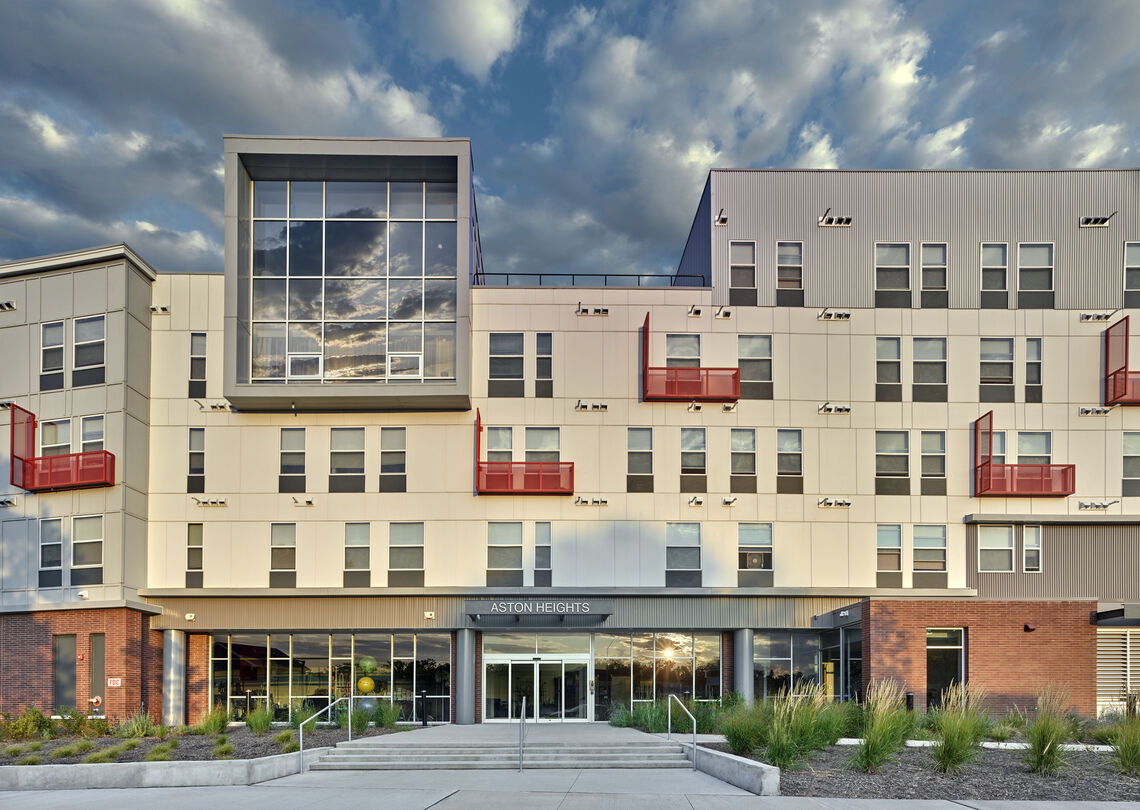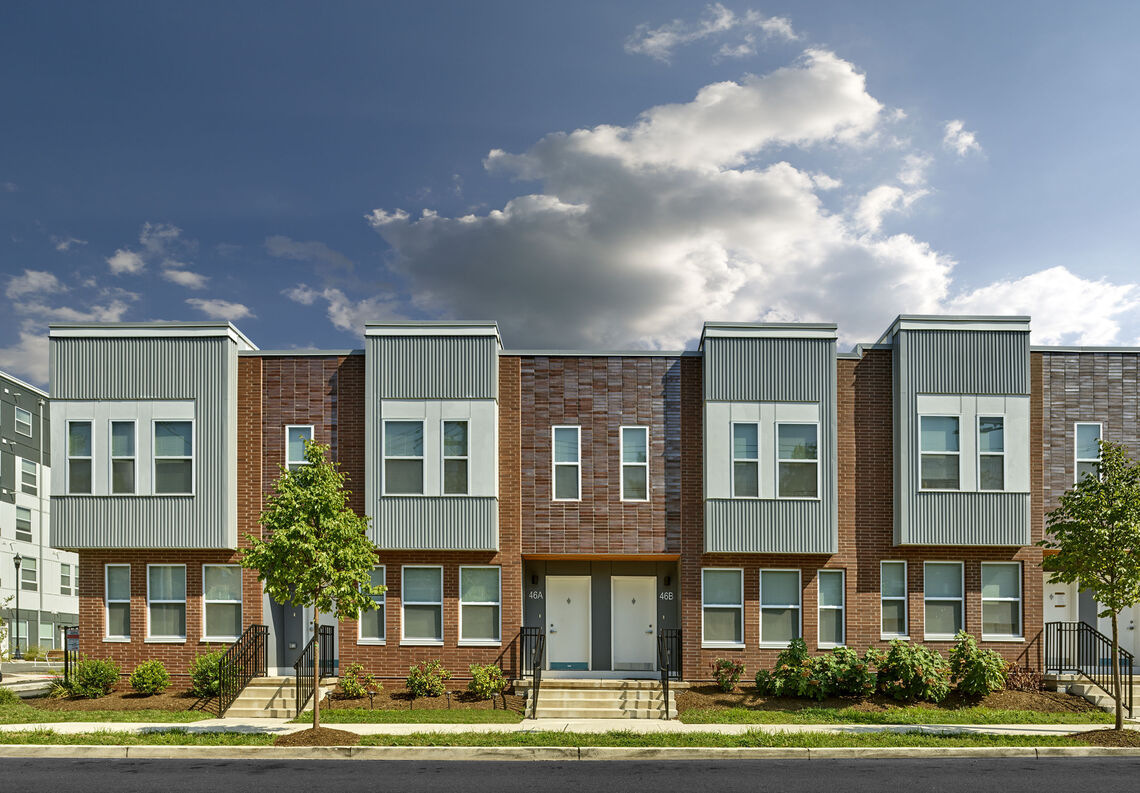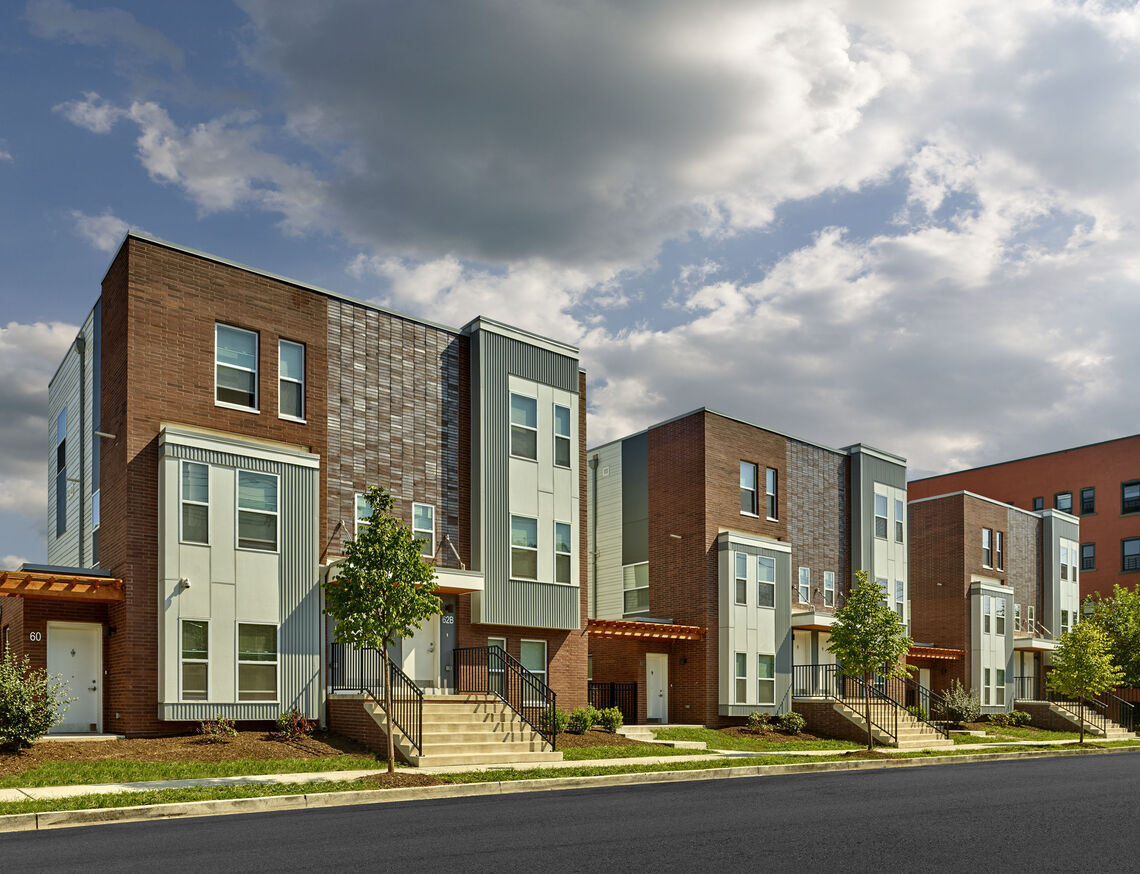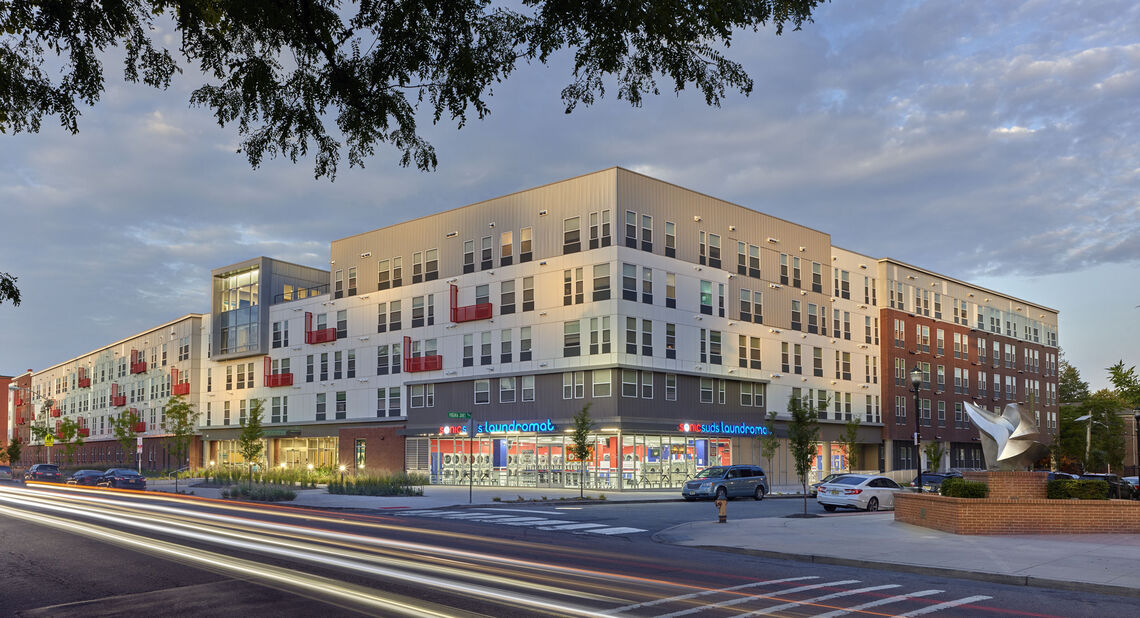 The lower density design fosters a family atmosphere and a safer living environment by encouraging better eyes on the street through neighbor engagement and collaboration.
The rental units are restricted to tenants making 60% or less of the area median income for Essex County. A total of 105 units are reserved for individuals and families making at most 60% AMI, with the rest set aside for tenants making 50% AMI